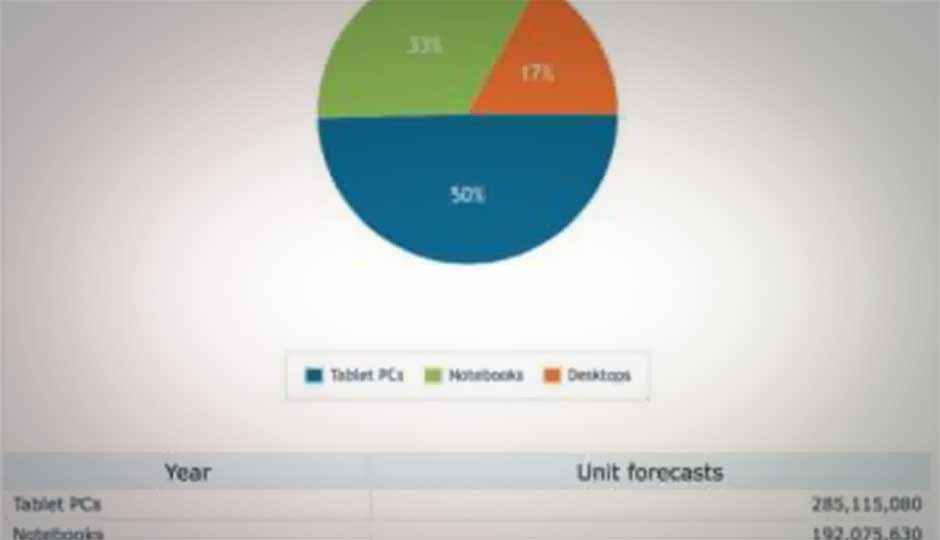 According to researchers at Canalys 50 percent of all PCs shipped in 2014 will be tablets, with 65 percent Android tablets and 30 percent iOS. Samsung will remain the leader in PC sales and Apple will retain the status of the single biggest tablet brand with 30 percent of the market share.
The report states that there has been an 18 percent growth in the PC market in Q3 2013. Desktop and notebook shipments have declined in this period while tablet sales have increased 40 percent. Samsung retains the top spot in Android tablet sales with a growth of 27 percent in the third quarter of 2013. Apple has remained the top vendor throughout 2013 and with the launch of the New iPad and the new iPad Mini will continue to remain the leader in 2014.
Tim Coulling, a senior analyst with Canalys states, "Apple is one of the few companies making money from the tablet boom. Premium products attract high value consumers; for Apple, remaining highly profitable and driving revenue from its entire ecosystem is of greater importance than market share statistics."
According to the report in 2013 Feb tablets accounted for one third of all PCs shipped globally and increased to 40 percent in Q3 2013. Canalys predicts that by 2014 the number will increase to 285 million tablets, nearly 50 percent of all PC sales and by 2017 the number will rise to 396 million tablets.
Research firm Gartner has also predicted that smartphones and tablets will take over the PC market, and will constitute for 80 percent of all device spending by 2017. Research firm Garter forecasts nearly half of first-time computer purchases will be a tablet by 2017. Gartner adds that global IT spending will touch $3.8 trillion in 2014, an increase of 3.6 percent from 2013.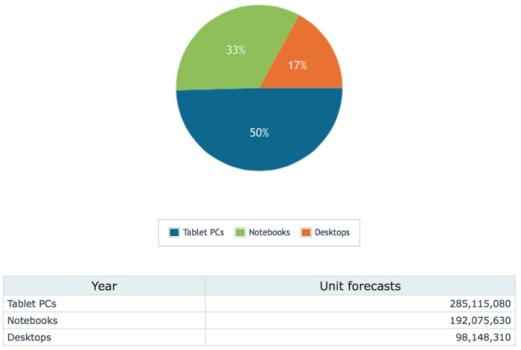 Source: Techcrunch