With more and more pictures being taken right from our mobile devices, additional features and apps for editing and sharing pictures come out every day. Photoshop Express is a step in that direction. It's the famous Photoshop on a smaller more accessible level.
Basic functions right through the web app
Now you don't need a paid version of the heavy resource-centric Photoshop client to edit your pictures to quickly crop, straighten, adjust colour or fix other small flaws. You can also add visual style with eye-catching filters, effects and borders right in your phone with the mobile apps or through the web app directly from your browser.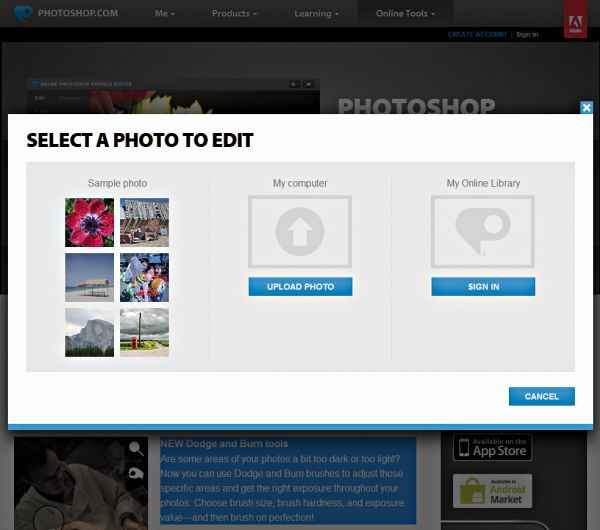 The web app online on http://www.photoshop.com/tools/expresseditor
The Dodge and Burn tools
If there are certain areas in your photos which are either too dark or too light, you can use the Dodge and Burn brushes available in the app to change and adjust those specific areas to get the right exposure within your photos. You can select the brush size, hardness and exposure values and edit accordingly.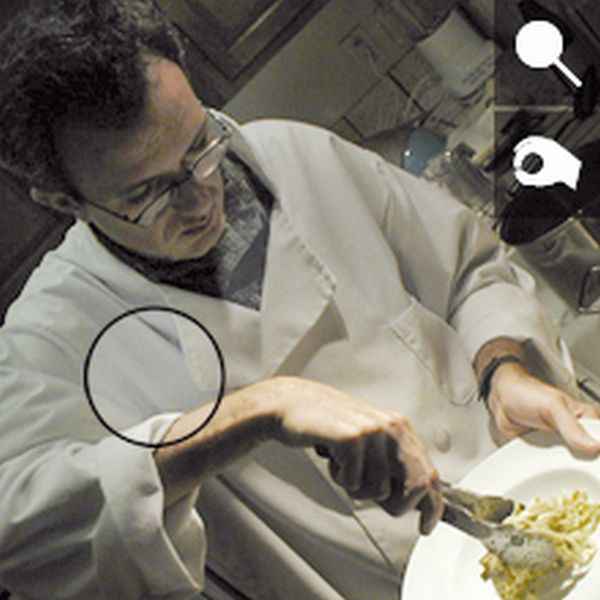 The Dodge and Burn tools
The Crystallize feature
You can now use filters and artistic effects like crystallize on your images. The Crystallize effect on your photo gives it a very striking appearance similar to that of a stained glass. This is an amazing effect to use on images which have a variety of different bright colours.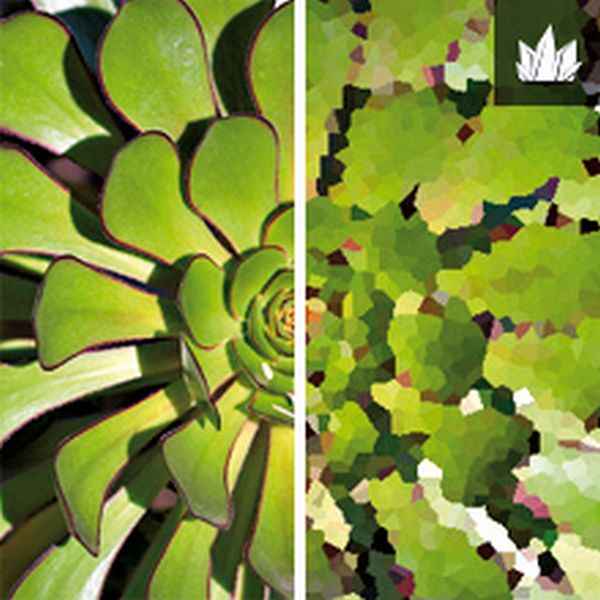 The crystallize feature in Photoshop Express
Pop colour
The pop colour option lets you produce very clear amazing eye-popping images. You can use Pop Color to change any photo focused on a particular object with a vivid splash of colour on it and a black and white background. You can choose which part of the photo you'd like to highlight with colour and even control the particular colour to pop and its colour range.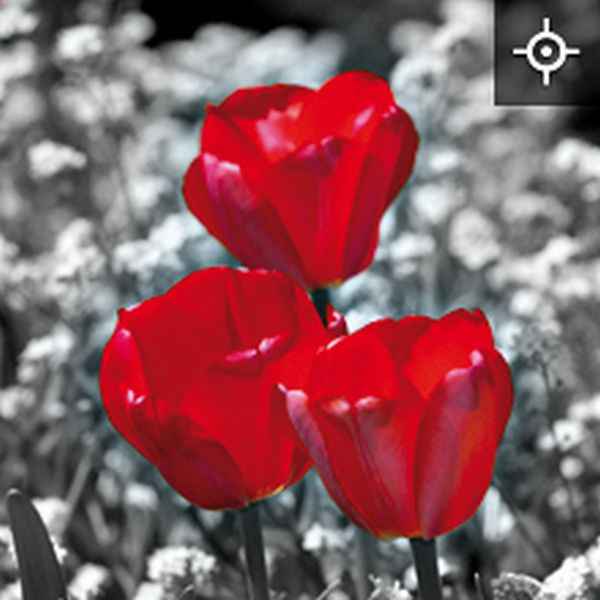 After using the Pop Colour option
Auto-correct
This is a great option to use in cases where the lighting or contrast in your pictures is a bit off. You can have your skin tones tweaked to make the people in your pictures look better. Clicking on "Auto Correct" lets you to see previews of five different adjusted versions of your shot, and you can simply choose the one you like best from these options.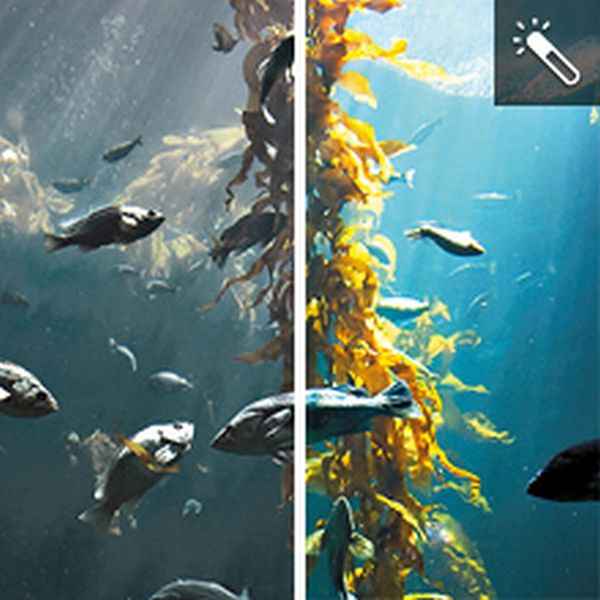 The Auto-correct feature for images works like a charm
Pixelate effect
You can play around with your images and give them a cutting-edge, digital feel or simply have a mosaic effect on them. The Pixelate option lets you do this and lets you transform your pictures into a grid of coloured or black and white pixels.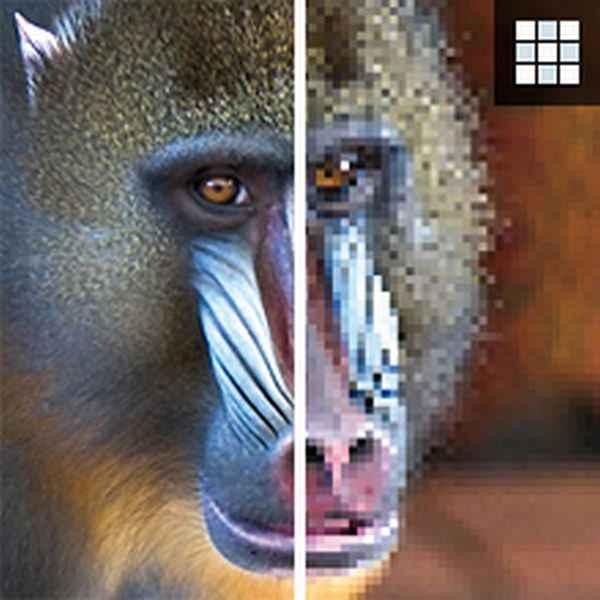 The Pixelate feature for fancy editing
More features
You can use the text option to easily add a caption or label on your photo and create comics or fun memes.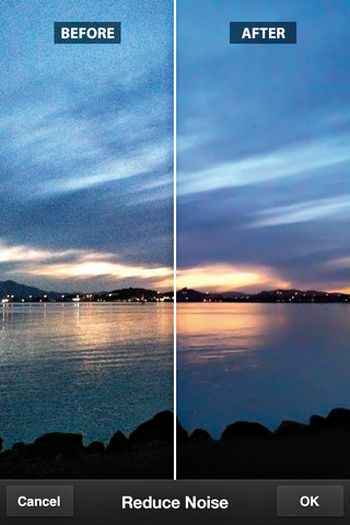 Reduce noise in your images
You can also add borders and reduce noise in your images.
Photoshop Express Style Match
Explore new photography styles and express your creativity by the click of a button. You can easily apply stylistic attributes of one photo to another with the Photoshop Express Style Match, which in a way is a more simplified online version of the Photomerge Style Match tool in Photoshop Elements 9 software.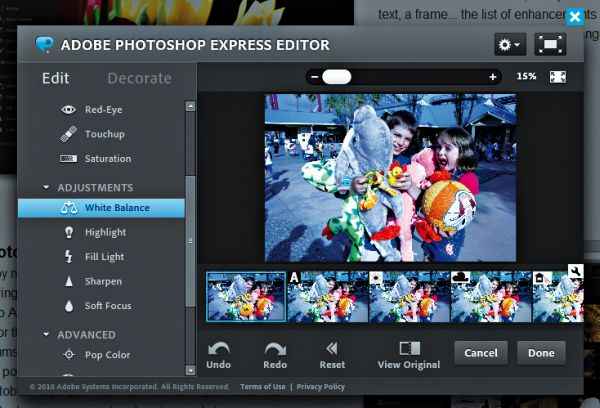 Photoshop Express Style Match
Photoshop Express Organizer
The organizer is an amazing tool for organization, safekeeping and fast sharing of all your photos and videos. It lets you keep your albums private or if you want to, share them with your friends. You can also invite your friends to add to albums and post photos to your Facebook, Flickr, Picasa and Photobucket directly with just a few clicks.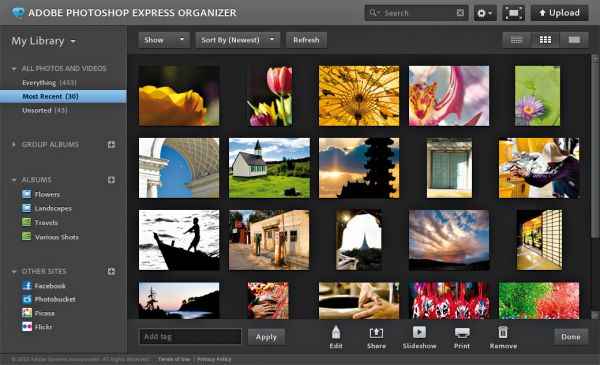 Photoshop Express Organizer
You can turn your socially shared albums into amazing interactive slideshows and highlight special events by clicking on an album in the Organizer and then clicking the Slideshow button.

Photoshop Express App available on various platforms