Whether you use Pinterest to promote a lifestyle, for crowdsourcing or inspiration, or as a focus group, these tips will help you enhance your experience on the visual bookmarking site. With the integration of Facebook and Flickr, sharing only got easier. You needn't worry about attribution or infringing upon copyright issues; no matter how many times a photo is repinned, the creator will receive credit. Also, at a quick glance, you can see all your boards and sort them as you please.
Protect your board from spam attacks
It's a given that we all click Accept without read the Terms of Understanding, so it's important to know that when you upload pics to Pinterest, you surrender all rights to them (though you'll be credited). So when spammers use your boards to market their wares, don't be surprised. These could be pins by others with misleading links or pinners mass following co-pinners in the hope that you'll follow back. In such a case, view the image in its full size and click the Report Pin button on the right-hand side. Clicking it will give you a pop-up screen giving you options to choose from about the kind of report you want to make. Reporting a pin helps remove the pin from public feeds.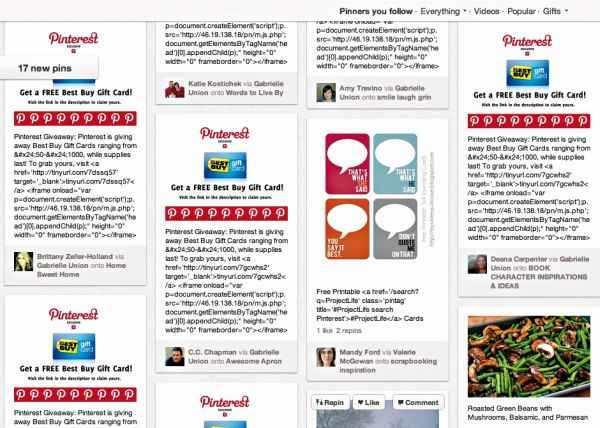 If it seems too good to be true it probably is
In case it's your board that's been hijacked, there's another option on the same pop-up right at the bottom saying "Is this your intellectual property?" Click it and follow the set of instructions on the page it takes you to.
How does spamming on Pinterest work anyway? Spammers pick up a trending topic and create pins associated with it. If your name is tagged on the pin, friends and followers are likely to click on the link in the pin which leads to a malicious software site. Here's what you do to protect yourself and others. Under Settings > Notifications > Change email setting set all of the options to ON. The last two are optional. To quickly nip an attack in the bud, set frequency to immediately. If you get an email notification saying that someone is following you, do some research on them and look at the pins on their board. Does the board title match the pins?
Prevention is better than cure, so follow these guidelines to avoid being at the receiving end of spam attacks:
• Don't click on pins that promise you free stuff (unless of course, it comes recommended by trusted friends who swear on their life about it!) or images that look like advertisements. Pinterest is ad-free so far.
• Avoid interacting with accounts with pins not linking to relevant content or pins all linking to the same source.
• Pinterest.com is the only Pinterest web site; other addresses with the name "Pinterest" are not legitimate. Stay safe.
• Look for telltale signs; are pinners' follower to following ratio skewed to be more biased towards the latter?
Market your Pins
Name your boards creatively and SEO will take care of the rest. You should know that your board name becomes the title of your page. Also, the first word of the board name goes into the meta description so get on your thinking hat.
Another thing to do would be to keep your boards more focussed on a particular type of image; say images of modified bikes in a "Modified Bikes" board rather than in an all-encompassing board with the title "Cool Things". You'll have a more engaged follower base.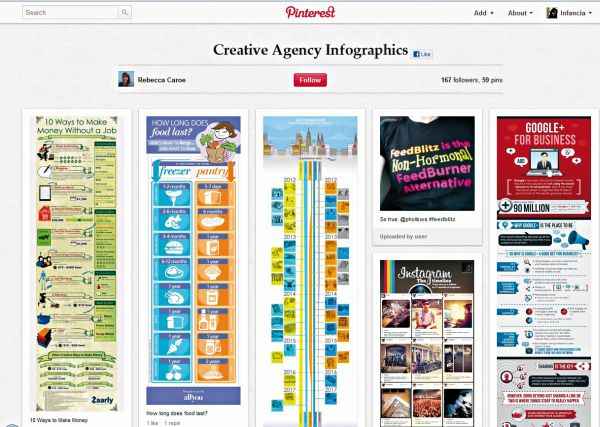 Contrary to what you've heard, Pinterest has something for everybody
Update your boards many times a day to constantly stay on your followers' news feeds. If online habits are anything to go by, the best time to update is mid-noon when employees are on their breaks or late night when everybody is bound to be online checking their Facebooks.
Tools to enhance your Pinterest experience
There are web sites and extensions out there to make your Pinterest experience more fun. Take "Pin A Quote" for instance. It will allow you to convert your favourite quotes into postable images, which you can then share on Pinterest.The "ShotPin" Google Chrome extension lets you take a screenshot of any web page and share it as an online pin.
"PinPuzzle" is a third-party app that turns your boards into a mobile game. It takes photos of boards on the service and turns them into sliding puzzle games. To play the game, type in the Pinterest username of the account you want to play with. The player with the fastest speed reconstructing the pieces – which are pins from boards – is the winner. Unfortunately, at this time, the never-ending game app is only available on iOS devices at a price of $0.99.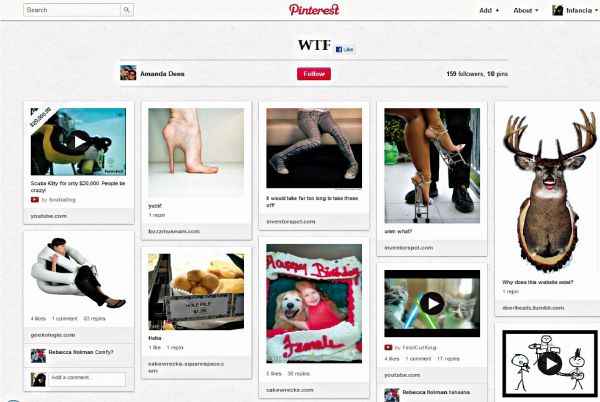 You can waste hours searching for fun terms
Score more Repins
The obvious ways to get more repins of your images are by following, repinning and liking pins belonging to other users. The more comments and likes you get, the higher your pins show up in search results. Why would you want to do this, you ask? To market your products, of course, and get famous on Pinterest. Manage to get an influencer to follow you and you've struck gold. Lock down on trending topics and pin accordingly. Of course, it should be photos that you actually like unless you're just looking to score more repins.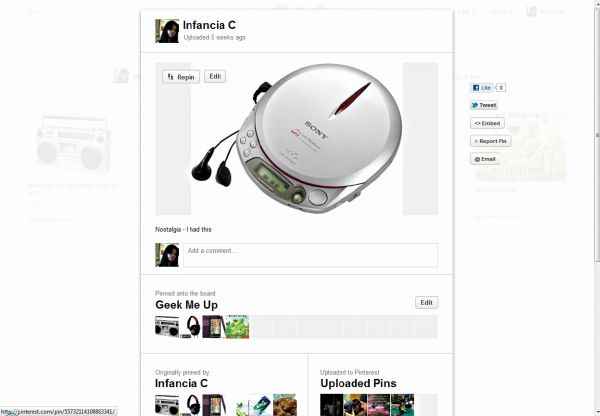 Get on Pinerly, a management and analytics tool for Pinterest. Not only will you find other Pinterest users who share your interests, you'll also increase traffic to your boards thanks to back links. There's a catch though – you must refer the tool to other users to get off the wait list. If you can get one friend to sign up, you'll get a sneek peek at its dashboard, while five referrals who sign up will get you access to Pinerly.