A gamer's life is a hard one. Games pop up left and right and by the dozens and really, how many games can a gamer play in the limited time that he has at his disposal? And it's not just gaming, you're supposed to keep track of your achievements, brag about the hours you spent playing a particular game or even just showcase your so-called "talent" to the world. Assuming they're even aware of your existence of course.
Keeping track of your progress and experience is all well and good but what's the point if it's only your word against that Internet? What happens when your world (PC) comes crashing down around you and you lose that level 40 thief that you've been working on for so many months? Which do you kill first, Ornstein or Smough? All these questions will make a hapless gamer's head explode but fear not! SKOAR! will save you. We've compiled a list of some of the most useful gaming resources that we could find and all you've got to do is figure out what you need and pick the right tool from the list. Without any further ado, here's the list.
Time is precious
Time is the single most important factor that a gamer must always be aware of. A gamer never has enough time for gaming. Life's regular routine, the stuff that keeps us ticking, is a frustrating rigmarole that we must get through if we're to keep gaming. Given the preciousness of the time at our disposal, every second spent in-game is a priceless moment that must be spent very wisely.
Here are a collection of resources that should help you distribute those very same precious moments.
howlongtobeat
This is a great site that you can use to budget time for your next game. The website shows detailed statistics for the games and can tell you what the average completion time was, the time to complete just the story, etc. You also get statistics for speed runs, completion time on various platforms, etc. Very useful for squeezing in those much-needed bathroom breaks.
Raptr
Putting in those precious hours of your life is all well and good, but what if that game isn't on Steam? How do you proclaim to the world that you're a dedicated gamer? One that has sunk umpteen hours into that game? By using raptr of course! This handy little website (and desktop app) will track every second that you spend in a game and will broadcast it to the world if you so desire. And it doesn't stop there. You're rewarded for being a good gamer. All your achievements, the time you spend playing the game, everything builds up your gaming rep and can be used to earn actual rewards including discounts and (at times) free games. Win-win in our opinion.
Gameplay Time Tracker
While raptr and howlongtobeat are great for logging your time and see how you compare with the rest of their respective communities, gameplay-time-tracker is for someone who wants very detailed stats on his play time and to hell with the general populace! The software will run on your PC, keep track of the time you spend in-game and present you with detailed statistics, pie-charts and more, not to mention the distance your mouse travelled, the number of clicks you made, etc. As a more comprehensive tool for managing your time and energy, this is an amazing tool.
Life savers
As a proper gamer, your life is defined by the games you play and the progress you made. The day you lose all your save games is the day that something dies inside you, permanently; it's the day that you become a hollow shell of your former self. Every character that you lose in that RPG (because of a lost save file) feels like the passing on of a loved one, a knife that's twisted just that little bit more. These tools will ensure that you never have to face such an eventuality, live your life in peace dear friend.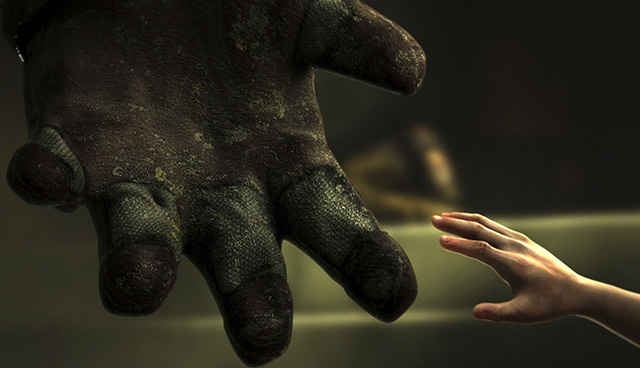 Gamesave Manager
This is a small app that you can download to your PC that will take over and manage all your save files. It's a great tool for someone who's entire games library isn't on Steam or some such service. The database needs to be updated from time to time, but it does its job.
Masgau
Another great tool for managing your backups. Masgau is a very effective tool primarily because it lets you backup and restore games from an interface that is more approachable than most other software. It will also show you where your current backup is located, even if it's on the Steam cloud. Adding a custom game, one that Masgau hasn't already detected, is also dead easy and as long as you know where the save files are located, Masgau will take care of it for you. The software will constantly monitor your save files for changes, as long as the software is running, and will make backups on the fly with no interference from you. Sync the backup folder with a service such as dropbox and you now have a cloud backup solution of your own.
Gamestow
GameStow is another great tool that goes one step further than Masgau by offering cloud storage as well. And it's not just the save files, GameStow will back up all your config files as well. The program is childishly simple to setup and anyone should be able to do it. Unfortunately there is a catch, a catch that might render this software useless for some. You only get 1GB of cloud storage, which is enough for save files, but you can only manage a library of 15 games at a time. This might be a big issue for people with a large (pirated?) library but for some, 15 games might be more than enough.
SaveGameBackup
SaveGameBackup is for those who want a no frills backup solution. Download, extract, set a backup location and hit backup. That's it. To restore your games all you have to do is go to the restore tab and hit restore. Simple and basic, this tool just gets the job done.
Steam
We've saved the most obvious one for last. Steam needs no introduction. It is quite frankly one of the best game management software at your disposal, provided you purchase games on Steam of course.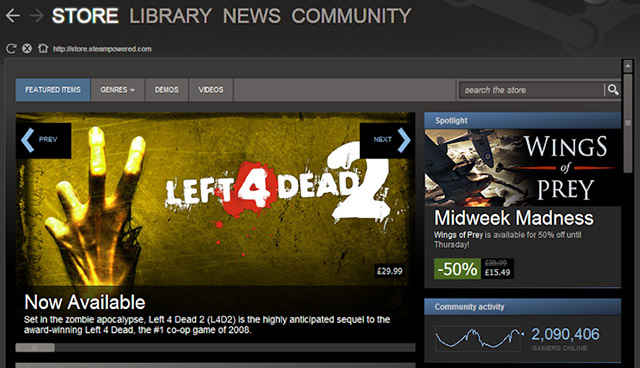 Showcasing your genius
The pen may be mightier than the sword, but in the digital world, video is king. You may be the best gamer in the world, you may have pulled off some absolutely insane knife throws in MW3 or sniped a dozen tanks to oblivion in WoT, but no one will know or care till you've recorded that footage and shown it to the world.
Playclaw
An interesting tool, this one lets you record in-game footage, but that's what many other programs do as well. The difference here is that PlayClaw lets you pre-record in-game footage. What this means is that the program can be set to permanently record say, the last 20 minutes of gameplay, meaning that your last few minutes of glory will always be recorded regardless of whether you hit the record button or not. The one drawback of course, is that the program costs money. Quite a bit of it actually.
Fraps
This is another great tool that most of you may already be aware of. This is a very simple tool that does at least four jobs in one. It can record your game, capture screenshots at regular intervals and it can display and also log your frame-rate, a log that can be looked at as a rudimentary benchmark. That might be all that fraps does, but it's quite good at it. This is also, unfortunately, an expensive program to purchase, but the trial version does still let you record video (with a watermark) and record screenshots (in the bmp format). This is a nice tool to have around, even if you're not recording much.
Geforce experience
Nvidia fanboys rejoice! Nvidia has provided what might just possibly be the best, free, all-in-one tool for optimising your PC and recording in-game footage, in one package. The GeForce Experience software keeps track of your game library and suggests optimum settings based on your system config. But the real highlight here is ShadowPlay, a utility that makes use of the in-built hardware H.264 encoders on all your Kepler-based GPUs to record footage. All this with a negligible system impact and the ability to pre-record as well. ShadowPlay is a very capable solution, and it's free, but it's limited to Nvidia GPUs and among those, only GPUs that include the Nvidia 650 and later and notebook GPUs aren't even supported.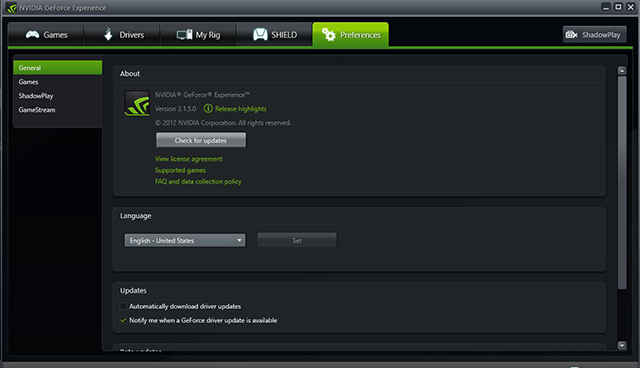 ffsplit
This is an amazingly comprehensive tool for all your recording needs and what's more, it's completely free! The tool allows you to easily stream to almost any service of your choice, be it twitch.tv, Justin.tv or YouTube and more. Beginners might be turned off by the seeming complexity of the tool, but rest assured that with a little bit of fiddling around, you'll begin to appreciate the control at your disposal.
OBS Project
Open Broadcaster Software Project is another open source tool available to all you wannabe broadcasters out there. The program is a little simpler to use (at first glance), when compared to ffpslit, and incorporates all the essentials for a comfortable streaming experience. You can add and remove overlays, adjust window transparency and more.
Xsplit
Finally we have here a tool that's designed with professional broadcasters in mind. Straight of the bat we'll say this, this is an expensive utility, more expensive than any of the other programs that we've listed here, but this is also one of the simplest and most powerful broadcasting software at your disposal. As long as you have a decent enough computer, capturing in-game footage along with your "divine" face as you broadcast, not to mention any watermark and other such indicator, was never this easy. You just open up the interface, add your game, drag and drop all the elements that you want to display in your stream and you're set! If that wasn't enough, Xsplit also has support for chroma key corrections. A must have for any professional broadcaster.
Chat like a boss
Any gamer worth his salt knows that good communication is the secret behind a successful battle. Many games do sport in-built voice chat features but they're not really adequate for a real team. You can't chat when you're out of the game and it's just so much easier when you have a semi-permanent line open to your buddies. Here are some tools that will alleviate those troubles.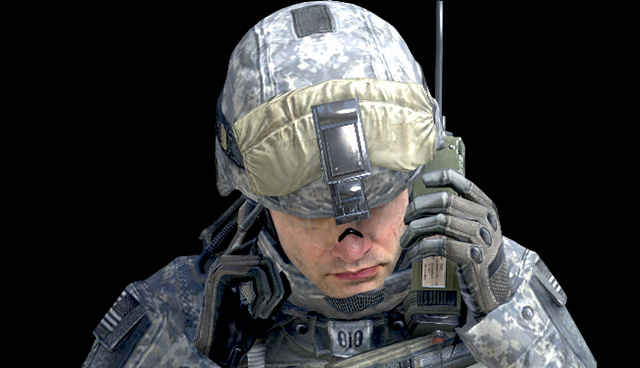 Skype
Another program that needs no introduction. Just fire it up and keep it running in the background.
Google Hangouts
Ditto what we said above. Both these utilities are great because not only are they great apps for communicating with, you can run them off a mobile device as well.
TeamSpeak and Ventrilo
Both these tools are VoIP based communication solutions, the only drawback is that you're required to host (or connect to) a TeamSpeak or Ventrilo server to make use of the software. They're great utilities in themselves, though Ventrilo is reported to have latency issues and while they don't offer more than what Skype or Hangouts offer, they're a great way to fraternise with the gaming community at large (on public servers).
Mumble
Mumble and Murmer are another set of utilities that are very similar to TeamSpeak and Ventrilo, the primary difference being that Mumble and Murmur are open-source.
Miscellaneous resources
All said and done, a gamer's life can't be complete without the support of his community. An omniscient entity that's always there in your time of need. An understanding and caring shoulder that one can cry on, or vent one's frustration on, or get slapped by when one starts acting like a brat. It's like that elder brother you didn't know you always wanted.
PC Gaming Wiki
A haven for information. This is the site you must visit if you want any sort of information on any sort of game. It's an all-encompassing database of information that hosts tips and tricks, strategy guides and advice and even quick tricks and hacks that can get you through a sticky situation. This is your Encyclopaedia Britannica, your Library of Asha (from the Nimbus cluster), your Memory Alpha. The ultimate repository of all human (gaming) knowledge.
Desura
A great resource for game deals, mods and other such gaming goodness. The community is also great once you get into the thick of it.
GOG
If you're one who yearns for the lost era, the golden age of gaming, this is the site for you. It boasts of a library of classic games that is rivalled by none and also offers up excellent deals and freebies from time to time.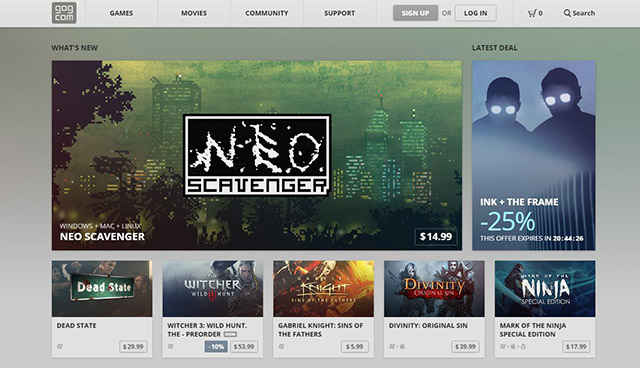 Green Man Gaming
Another great site for deal-hunters. Your day cannot be complete without a visit to this site.
Steam Gifts
If you want free games, this is the site you want to go to. Steamgifts is a site by the community for the community. An excellent place to bag a game from time to time, all you need is a Steam account. The site also curates the best gaming deals from all over the web. What are you waiting for? Head over there now!
Amazon
When Amazon says they have everything, they really do have everything. Almost. Amazon's Digital Games section is a great place to scrounge around for great gaming deals. Just don't forget to register with a US ID first though.