Laptops

/

डेल XPS 13 9370 price in India
डेल XPS 13 9370
Updated on 21-Apr-2020
Market Status : LAUNCHED
Release Date : 19 Apr, 2018
Official Website : Dell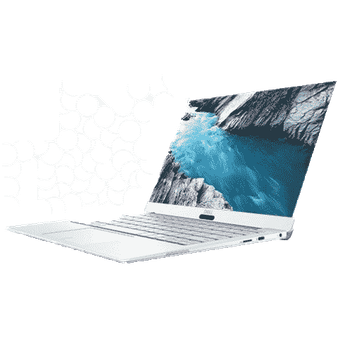 OS

Windows 10 Home Plus

Display

13.3" (1920 X 1080)

Processor

8th Generation Intel® Core™ i7-8550U | NA

Memory

512 GB SSD SSD/16GB LPDDR3
डेल XPS 13 9370 Price in India: ₹ 89,055
Available at 2 Store
Digit Rating
82out of 100
User Ratings
4.8 out of 5
डेल XPS 13 9370 Price in India
डेल XPS 13 9370 की इंडिया में शुरुआती कीमत Rs. 89,055 डेल XPS 13 9370 का इंडिया में सबसे बेहतर प्राइस Flipkart पर 89,055 रूपये है Flipkart पर डेल XPS 13 9370 की कीमत Amazon Rs.174,000 से 95% कम है ये स्मार्टफोन None स्टोरेज में उपलब्ध है डेल XPS 13 9370 स्मार्टफोन भारत के सभी ऑनलाइन स्टोर्स पर कलर्स उपलब्ध है
₹ 174,000
₹ 89,055

No Cost EMI on Bajaj Finserv EMI Card
No Cost EMI on Flipkart Axis Bank Credit Card
10% Discount on Federal Bank Debit Cards
5% Cashback on Flipkart Axis Bank Card
₹30 off on RuPay debit card tnx above ₹750
Get Google One 3-month Free Trial on purchase
Product Exchange Offer
No Cost EMI on Credit Cards
₹30 off on First UPI transaction over ₹750/-
₹75 off on RuPay debit card tnx above ₹7
500
Get ₹75 off on UPI transaction above ₹10000
₹50 Off on 1st Prepaid txn with Visa Card
5% off* with Axis Bank Buzz Credit Card
Disclaimer: The price & specs shown may vary. Please confirm on the e-commerce site before purchasing. Error in pricing: Please let us know.
डेल XPS 13 9370 Key Specifications
Display
85
Display technology: FHD Infinity Edge
Refresh Rate: 60
CPU
46
cores: NA
processor model name: 8th Generation Intel® Core™ i7-8550U
clock speed: NA
GPU
41
graphics processor: Intel Integrated UHD 620
RAM
58
ram included (in gb): 16
ram type: LPDDR3
Max supported RAM: 32
Storage
28
Storage drive type: SSD
Storage drive capacity: 512 GB SSD
Overall
52
processor model name: 8th Generation Intel® Core™ i7-8550U
Digit Rating for डेल XPS 13 9370
82
design (Good)

83

performance (Good)

79

value for money (Good)

79

feature (Good)

88
डेल XPS 13 9370 Full Specifications
मूल जानकारी
locale.Model name
:
Dell
locale.Launch date (global)
:
19-04-2018
ऑपरेटिंग सिस्टम (वर्ज़न के साथ)
:
Windows 10 Home Plus
लैपटॉप टाइप
:
Mainstream
locale.Series
:
XPS
डिस्प्ले
रेजोल्यूशन
:
1920 X 1080
डिस्प्ले साइज़ (इंच में)
:
13.3
locale.Display technology
:
FHD Infinity Edge
locale.Refresh Rate
:
60
कनेक्टिविटी
locale.Wireless connectivity
:
Yes
कनेक्टिविटी
:
Yes
पोइंटिंग डिवाइस
:
Touchpad
मेमोरी
रैम इन्क्लूडेड (GB में)
:
16
रैम टाइप
:
LPDDR3
रैम स्पीड (mhz में)
:
2133
locale.Max supported RAM
:
32
locale.Physical specifications
लैपटॉप का वजन (किलो में)
:
1.21
लैपटॉप का डायमेंशन (mm में)
:
11.6 x 302 x 199
प्रोसेसर
प्रोसेसर का मॉडल नाम
:
8th Generation Intel® Core™ i7-8550U
क्लॉक स्पीड
:
NA
कोर्स
:
NA
अल्ट्रा-लो वोल्टेज (है या नहीं)
:
NA
ग्राफ़िक्स प्रोसेसर
:
Intel Integrated UHD 620
locale.GPU Memory amount
:
2
locale.Cache L3
:
8
स्टोरेज
locale.Storage drive type
:
SSD
locale.Storage drive capacity
:
512 GB SSD
पॉवर
बैटरी टाइप
:
52WHr battery
पावर सप्लाई
:
45W AC adapter
locale.Sound
स्पीकर्स
:
2
साउंड टेक्नोलॉजी
:
Waves MaxxAudio® Pro
locale.Warranty and manufacturer info
वारंटी
:
1 Year
वारंटी की डिटेल्स
:
1Yr Premium Support:Onsite Service W/Accidental Damage-Retail
प्री-इन्सटाल्ड सॉफ्टवेयर
प्री-इनस्टॉलड सॉफ्टवेर
:
McAfee® LiveSafe™ 12 month Subscription
Error or missing information? Please let us know.
डेल XPS 13 9370 Brief Description
डेल XPS 13 9370 की अन्य जानकारी इस प्रकार है:
डेल XPS 13 9370 Price in India updated on 21st Apr 2020
| स्टोर | प्रोडक्ट नेम | मूल्य |
| --- | --- | --- |
| Flipkart | Dell XPS 13 Core i5 8th Gen - (8 GB/256 GB SSD/Windows 10 Home) 9370 Thin and Light Laptop(13 inch, Silver, 1.21 kg, With MS Office) | ₹ 89,055 |
| Amazon | Dell XPS 9360-7928 13-inch Laptop (8th Gen i7-8550U Processor/16GB/512GB/Windows/Integrated Graphics), Rosegold | ₹ 174,000 |
Disclaimer: Digit, like all other media houses, gives you links to online stores which contain embedded affiliate information, which allows us to get a tiny percentage of your purchase back from the online store. We urge all our readers to use our Buy button links to make their purchases as a way of supporting our work. If you are a user who already does this, thank you for supporting and keeping unbiased technology journalism alive in India.
डेल XPS 13 9370 User Reviews
Brilliant

★ ★ ★ ★ ★

Abhinav . on Flipkart.com | 20-06-2019

go for this laptop if u want something in windows and competing with macbook.. best laptop by dell .

BEST LAPTOP EVER

★ ★ ★ ★ ★

Mohammad Asad on Amazon.in | 27-12-2018

Dell always giving its best. This is one of the best product of dell.If you are a buisness man or C.S. student and watch for laptop then i think this is best . I am also want to buy it but its price is much high. I love this because I use it on my friend home. And i love its features. Is best one among dell laptops.And its body is also sexy. I also like its battery life. Its giving near about 9 to 10 hr backup. so friends if you want laptop then buy it.

Awesome

★ ★ ★ ★ ★

Ahul Anand on Flipkart.com | 01-12-2018

Fantastic laptop.. Excellent build and sleek design.. Satisfying performance also. Very fast delivery from flipkart.

Good quality product

★ ★ ★ ★ ★

Manabendra Kuiri on Flipkart.com | 01-11-2018

It's a great laptop with amazing display although very expensive. The battery life is decent

Compact and super light ultra-book

★ ★ ★ ★ ★

John L on Amazon.in | 05-10-2018

Bought the Touchscreen version from Microsoft store on July-18-2018. It comes with windows 10 home. Upgraded to Windows 10 Pro with additional 1000 rupees from 0n9DOTcom. I use the laptop for: - Office work with Microsoft office suite applications, programming. - Web browsing, Youtube etc. - Occasional Photo editing and Video editing. Things I like: ----------------- Package - Super light & compact 13.3inch ultrabook weighing only 1.2Kg. The rose gold color is more beautiful in real life than the picture. Processor - 8th gen i7-8550U is super-fast for a laptop, yet it runs cool. No fan noises. Storage - Mine comes with Toshiba NVMe SSD my first SSD based laptop. Oh boy SSD is fast compared to HDD. Battery - Gone I the day I have to use a laptop with power cable connected. I normally started using it fully charged in the morning around 9:30. Connected to power cable during lunch. Pull back out from the cable after lunch. It will last till 8 to 9 PM. 8th Gen i7 is suprisingly not that power hungry. Windows Hello - I initially used both the face-login and finger print login. Face login failed to detect my face in some cases. However, the finger print login never failed me. I now use only finger print login. Display - The first laptop I have with 4K display & touchscreen support, I thought I will never use it. But surprisingly I find myself using the touchscreen feature more often than I thought I would do. It is very convenient to scroll webpages directly from the screen. Very convenient to take a screenshot and highlightmark on the picture with your finger and then send it to others. Touchpad - The gorilla glass covered touchpad comes with microsoft precision touchpad driver which is the best available for windows platform. I bought this after a long and careful research. I chose XPS 13 9370 over XPS 13 2-in-1 because I want the top end intel processor which is i7-8550U at the time, xps 13 2-in-1 has Y-series processor. XPS 13 9370 over Lenovo Yoga 920 because I a lot of user reviews seems to indicate that Dell XPS seems to have better build quality than Lenovo's Yoga laptops. XPS 13 9370 over HP spectre 360 because I a lot of user reviews seems to indicate that Dell seems to have better customer support than HP. The presales experience I have with Dell was also more positive than HP. XPS 13 9370 over Microsoft surface Pro because everything else remaining the samei.e. laptop specs, suface pro is a lot more expensive than XPS 13. Also, after sales support of microsoft seems to not as great as others. I am happy with the purchase I made. It's not a cheap product by any means. If you have the budget to buy, go for it. I would recommend the product for other potential buyers.
Click here for more Reviews >