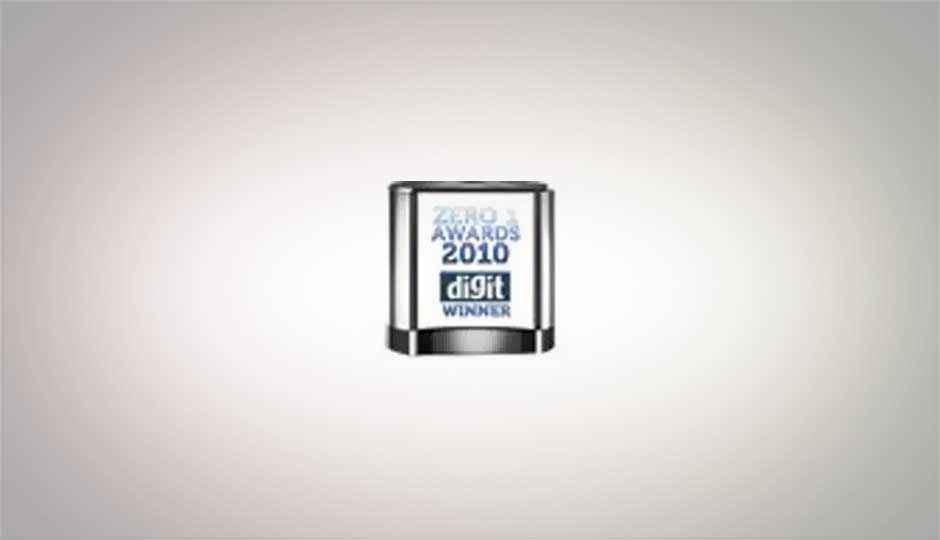 The Zero1 Awards 2010

The best products of the year!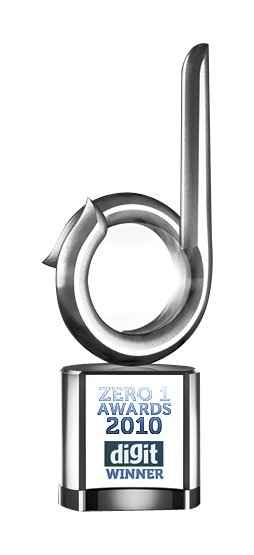 We love December, the holidays, the weather, the deals! December also happens to be the end of the year and you know what that means. It's time our verdict for products in various categories, based purely on performance. So, if you happen to be in the market for the creme de la creme of the hardware world, look no further. In the following pages you will see the Zero 1 Award winners for 2010 along with the Best Buy in each category, for those who are looking at value for money performers.

The categories we tested and awarded were:



HDTVs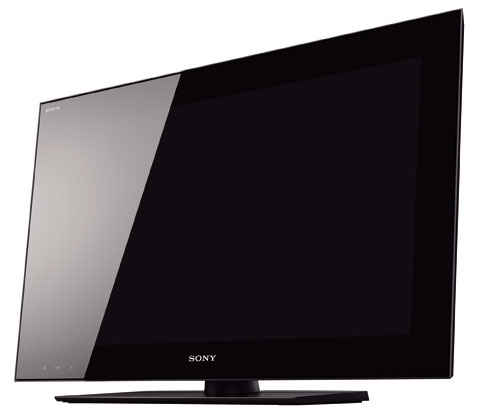 The Zero1 Award goes to: Sony 40NX500
The Sony NX500 has a build quality that exudes elegance. The stand has a half brushed aluminium, half piano black finish and is quite large. The remote control unit is pretty nice and the entire base slides out to access the batteries. The buttons on the display are really good menu system is simple.The "Favourite" menu is a nice addition where you can add commonly changed settings for quick access.
Once decently calibrated, we saw very good blackness level. The screen is very reflective which may pose a problem for some. It does an excellent job of native 1080p movies – great blackness level, great colours, (with a slight reddish tinge), and superb contrast. With non - native content it doesn't do as well - for example, in 720p content, upscaling was noticeable. DVD videos also gave us a similar problem. Our DivX movie did not play as advertised when we used the USB ports, although images worked fine.

Best Buy : Moserbaer MBIK32HD





BluRay / DVD Players



The Zero1 Award goes to: Philips BDP7500
We're performance junkies at heart and honestly, aesthetics don't hold as much value to us as pure unadulterated performance. So when we come across a product that is not only a performance powerhouse, but also looks gorgeously stunning, we can't help but gush a little! The Philips BDP 7500 outperformed every other player in almost every criteria. It features 7.1 channel outputs which is rarely seen. It handles upsampling very well and DVDs too, look fantastic. This beauty features a thick brushed-aluminium chassis and feels solid enough to be used as a weapon should the need arise. Its visual appeal goes up a notch (if that's possible) thanks to the soft blue glow it emanates underneath. When we tested it earlier this year it was priced at Rs. 24,990 which even considering its performance was a little outrageous. But as of compiling this book we noticed online offers pegging it at an approximate Rs. 12,000! Overall the BDP 7500 is a true blue Digit Zero1 award winner.

Best Buy : Philips BDP 3000




HD Media Players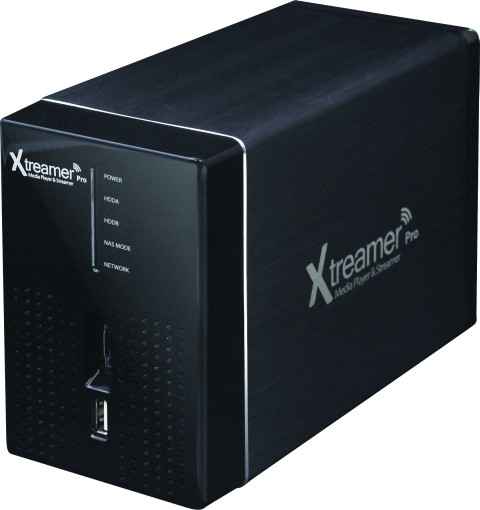 The Zero1 Award goes to: Xtreamer Pro
The Xtreamer Pro is somewhat taller and wider than the Xtreamer. It can hold two 3.5-inch hard drives, has an eSATA port, two USB ports and supports wireless streaming. This makes the product slightly bulkier than most of the media players in the market today. The use of background wallpapers is new, but not something everyone will like. Content is sorted well. Navigating the menus is a breeze. The use of space on the remote is good.One of the features is the NAS mode which allows other devices on the network to access drives connected to the player. Live internet streaming, RSS feeds support, Picasa and YouTube are some of the other features available. Streaming performance is good with both wired and wireless connections. Video quality is good, and we experienced absolutely no lag while trying playback of all formats. Format support is still excellent when compared to most of the other players.

Best Buy : Compro Video Mate NMC 950


Cell phones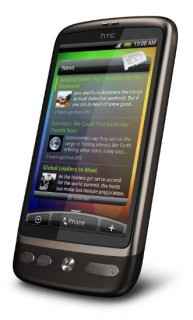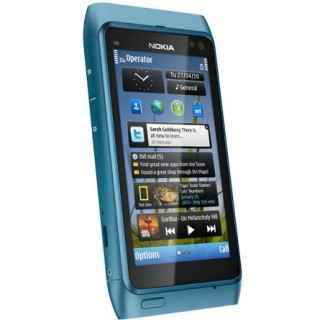 The Zero1 Award goes to: HTC Desire and Nokia N8
This time round we had two best Performers. Two phones scored nearly identical points in our tests and with a difference of 0.02 in the performance scores, it was time to declare a tie. Although both adversaries are very capable, they get to their lofty scores in very different ways. The N8 is a very solid phone, with great battery life, a good screen, and very nice keypad. It also includes a brilliant (for a cellphone) camera and great signal quality. The HTC Desire has a sublime display, and a brilliant interface. It also has a very fluid interface, and very nice, sleek dimensions. Add a good on-screen keypad, a pretty good camera and a 1 GHz processor, and the Desire becomes a killer option. And it's based on Android – the platform that has garnered the most votes in a relatively short time.
If you're looking at a well-rounded device and a great camera in particular, the N8 will satisfy you. On the other hand, if you demand processing power, and one of the best displays money can buy, the HTC Desire should be your first choice. Being based on the Android platform is another plus – if you're looking for customisation, applications, and more, the HTC Desire is your phone.

Best Buy (Up to Rs.6,000): Fly MV 135
Best Buy (Rs.6,001 to Rs.16,000): HTC Smart
Best Buy (Rs.16,001 and above): Sony Ericsson Aino





Speakers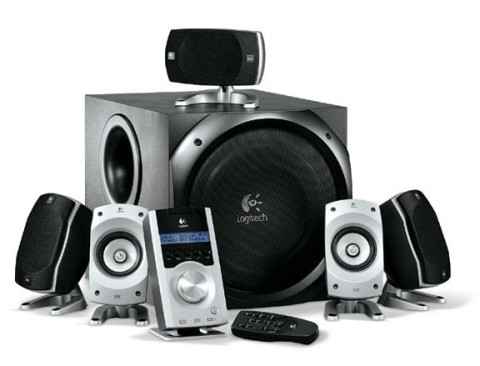 The Zero1 Award goes to: Logitech Z-5500
The Logitech Z-5500 was the most feature-rich and the coolest looking speaker set of the last test. It was a full-fledged 5.1 surround sound powerhouse designed to shake up everything that isn't nailed down in your room. The woofer was heavy and large, and the satellites are no dwarves themselves. A centre console accepts input, analog and digital, from the source and sends it to the woofer. The same console handles all the effects and settings for all the channels. Of course, you get a nice display of all these values. This is the only speaker set to have all these features. If you want over-the-top power, good audio quality, then there really is no recommendation other than the Logitech Z-5500.

Best Buy (2.0/2.1 speakers): JBL Creature III
Best Buy (4.1/5.1 speakers): Zebronics ZEB-SW7000R




Earphones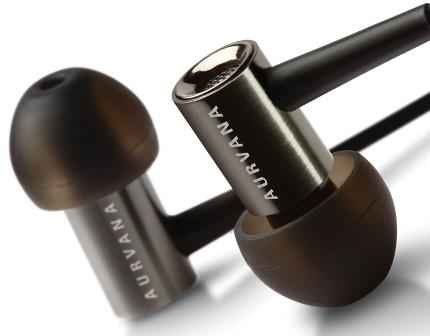 The Zero1 Award goes to: Creative Aurvana InEar2
This is an upgraded version of the In Ear series, but there is a definite change in aesthetics. The angled driver section in the InEar is replaced by a horizontal one in the InEar2. A dark brown glossy metallic finish covers the driver section which has a grilled end. The wire though thin is around 1.2m long and has a gold-plated audio jack. The cable fit-slider is welcome addition. The ear buds fit quite well and you have around five extra pairs of silicone eartips of varying sizes to choose from for that enhanced isolation. A beautifully designed travel case, having dedicated slots for the ear buds, is also bundled in.
Frequency response of the earphones is really good and it succeeds to live upto its noise isolation claims comfortably. The mids were brilliant in all the songs that we listened to. The bass, although not boomy is quite good for this category of ear buds. Sound separation was flawless in Pink Floyd's Money. The highs in Therion's O Fortuna came out wonderfully. But you might want to keep the volume levels to the mid-range as maximum volume somehow kills the experience and can even damage you ears. Distortion in sound was not experienced in any track that we tested the earphones with at a mid range volume.

Best Buy : Philips SHQ1000




PMPs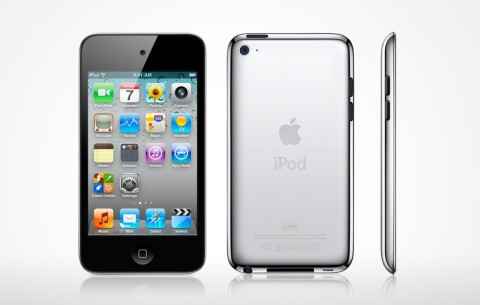 The Zero1 Award goes to : Apple iPod Touch 4G
The Apple iPod Touch 4G is a lot more than a music and video player. But for the moment, let's concentrate on those qualities. It's a very capable music player that will satisfy most purist music lovers. Although we found that the mid-range is slightly more recessed, giving a more lean tone to the music than previous generation iPods, this is, technically more neutral. Also, battery life is a little lower, we feel Apple has cut capers here to make the device slimmer and shoehorn in better hardware, including a faster processor. Video performance is excellent, thanks to the high res, crisp display and great colours. Viewing text is a pleasure.
The 4G is also great for gaming. In fact, with the abundance of really engrossing titles available, the 4G makes a superlative gaming platform, and the responsive touch interface supports this well. Additionally, Apple thought it prudent to add not one, but two cameras. The speciality of the secondary camera is its ability to capture videos at HD resolutions (1280x720 pixels). This makes the 4G a killer value proposition, especially since the 32 GB version is available for well below Rs. 20,000.

Best Buy: Creative Zen X-Fi Style




Processors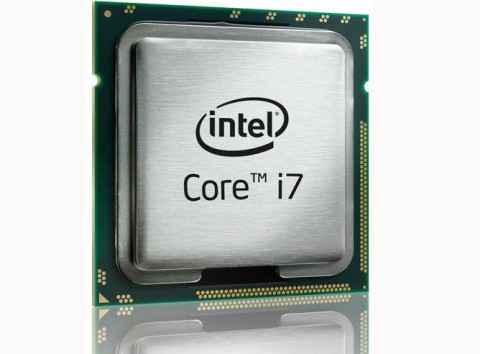 The Zero1 Award goes to: Intel Core i7 980X
Intel's first 6-core desktop solution - the Core i7 980X wins this year's Zero1 award for processors. The processor with 6 cores with hyperthreading, running at 3.33 GHz was based on the new 32nm fabrication process. The 980 Extreme is a fire breather in terms of performance, winning benchmark competitions with ease. Applications that do not properly utilise more than four cores do not see a big performance gain, whereas heavily multithreaded applications do. 3d rendering applications are where the benefits are.



Best Buy: AMD Phenom II X6 1090T






Motherboards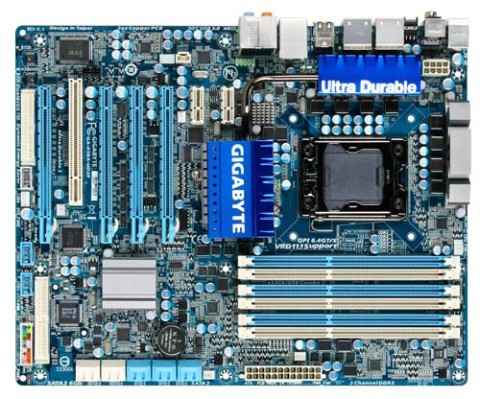 The Zero1 Award goes to: Gigabyte GA-X58A-UD3R (Intel motherboards)
The Gigabyte GA-X58A-UD3R is an ATX motherboard with plenty of features but offered at a somewhat acceptable price. The layout of the board is somewhat cramped. The heatsinks connected by the heatpipes block the first of the PCIe x1 slots. The memory slots are also somewhat closer to the processor.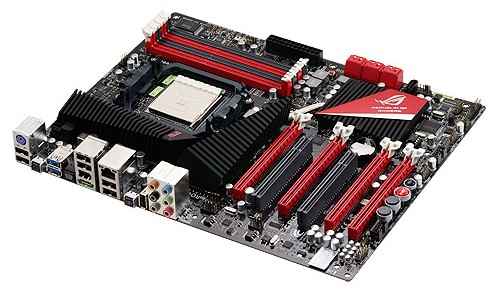 The Zero1 Award goes to: ASUS Crosshair IV Formula (AMD motherboards)
The ASUS Crosshair IV Formula board is the cheaper version of the Crosshair IV Extreme. The board matches the performance of the more expensive Crosshair IV Extreme. Coupled with the right processor, one can build a stable base for a gaming rig. The quality of the components used is top notch and is similar to the one found on other RoG series of boards from ASUS.







LCD Monitors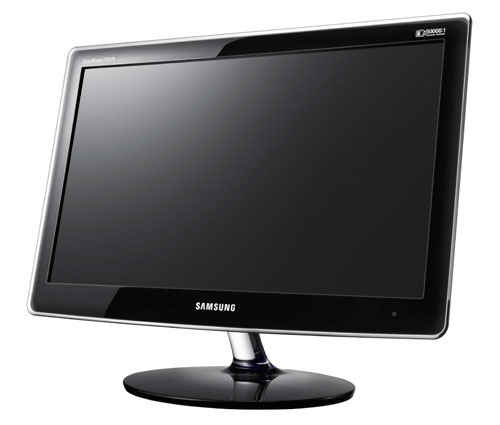 The Zero1 Award goes to: Samsung SyncMaster P2370MS
Samsung SyncMaster 2370MS is one LCD monitor you will keep looking at for a long time thanks to its elegant design. The bezel has a hint of blue in the otherwise piano black finish. The stand is also unconventional and glossy. Edges on the bevel and the stand have a transparent look which adds to the overall beauty of the monitor. The P2370MS is a 23-inch full HD monitor coming with a range of connectivity options. It has a good contrast ratio. HD clips were crisp and had great contrast. Gaming experience was also quite decent. This monitor is ideal for someone who is building an enthusiast-level gaming or entertainment rig.


Best Buy (Under 21-inch) : BenQ G920WL
Best Buy (Above 21 inch) : BenQ G2220HD





Graphics Cards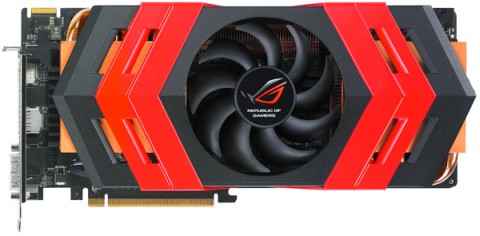 The Zero1 Award goes to: ASUS ARES
If you're looking for the ultimate gaming performance, and money is no bar, the ARES is absolutely for you. It is the best in terms of performance than any other graphic card out there in the market.

Best Buy (Up to Rs.6,000): Big GeForce 9500GT
Best Buy (Between Rs 6,000 and Rs 10,000): ZOTAC GeForce GTS250
Best Buy (Between Rs 10,001 to Rs 18,000): Galaxy GTX 460 GC Version 768MB/MO
Best Buy (Rs 18,000 and above): NVIDIA GeForce GTX480






Internal HDD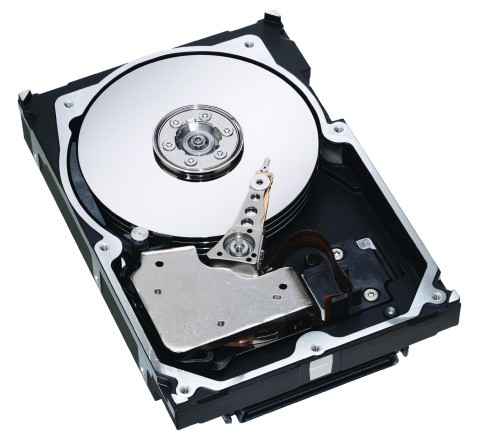 The Zero1 Award goes to: Seagate Cheetah 15K.7

The Zero1 award for the best performing internal hard drive goes to Seagate Cheetah 15K.7. Unlike other drives that we tested, this one is a SAS (Serial attached SCSI) drive rather than a SATA drive. its blazing fast rotational speed of 15,000 RPM enabled it to ace all the performance tests, leaving quite a gap between its nearest competitor.
However, one major issue with SAS drives is that the SAS controllers are found on very few motherboards. Another reason which may work against the favour of SAS drives is the exhorbitant pricing. But when it comes to performance, you can rest assured that this drive will deliver nothing but the goods.

Best Buy (Internal HDD): Seagate Barracuda 7200.11
Best Buy (SSD): Kingston SSD Now 64 GB V Series
Best Buy (Laptop HDD): WD Scorpio Black 500 GB


Laptops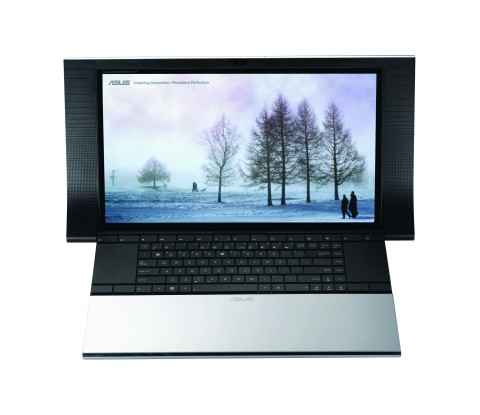 The Zero1 Award goes to: ASUS NX90Jq
The dimensions of this laptop are something that will stop anyone in their tracks and force them to turn and look. ASUS NX90Jq sports a very contemporary design, which is aesthetically pleasing and the polished aluminum exterior gives it a reflective mirror like appearance.
It's vibrant 18.4" screen with a 16:9 aspect ratio is a Full HD LED backlit display, with a webcam and built in microphone. Video quality is extremely good and it plays back Hi Def 1080p videos flawlessly. The audio solution selected features speakers by Bang & Olufsen ICEpower and it will simply blow you away in comparison to any other laptop audio solution. This is the first laptop to feature 2 trackpads which are placed on either side of the keyboard instead of the usual up front and centre arrangement.
Best Buy: Acer Aspire 4820T
Netbooks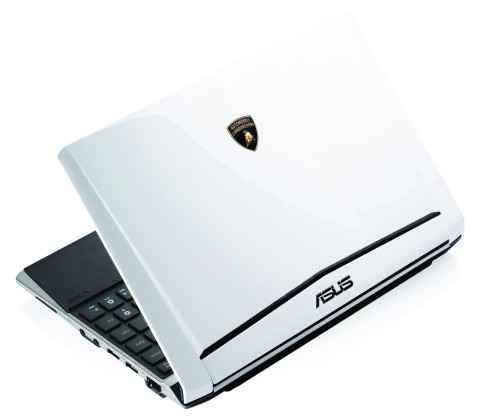 The Zero1 Award goes to: ASUS Lamborghini VX6
ASUS Lamborghini VX6, as the name suggests is a limited edition netbook branded with the automobile giant. As the Lamborghini is associated with speed so does is the netbook. It delivers good speed thanks to the dual core Atom D525 processor which is clocked at 1.83 GHz, a good 200 MHz up from the standard 1.66 GHz seen on majority of the netbooks. The fast processor helped the Lamborghini VX6 trump every other netbook out there in our tests. A Lamborghini logo graces the lid cover which opens to reveal a chiclet keyboard. The VX6 houses speaker from Bang & Olufsen which perform notches above standard netbook speakers. One really awesome feature is the presence of two USB 3.0 ports on the right hand edge.
Best Buy: MSI U130
Wi-Fi Routers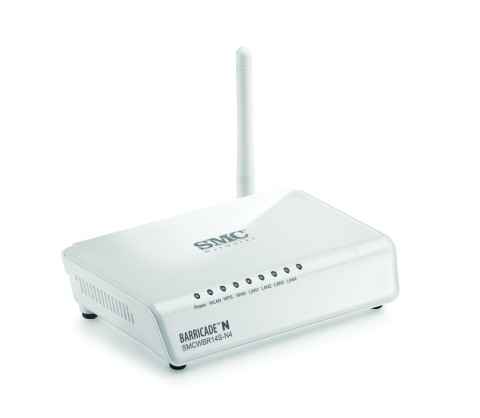 The Zero1 Award goes to: SMC SMCWBR14S-N4
The SMC SMCWBR14S-N4 emerges a clear victor in the performance tests. It falls in one of the lowest priced categories but with its 802.11n capability, it bypasses all the routers by a big margin. It's performance was very clear when we tried streaming videos from one floor up. We had no issues with caching and buffering - the video was smooth without audio syncing problems or video slowdown. This is an area where the best of routers often fail. Time has passed and while many have come close, few have managed to beat it. It's low price tag means it also is a Best Buy product in its category.
Best Buy (Under Rs 5,000): SMC SMCWBR14S-N4
Best Buy (Above Rs 5,000): Netgear WNR3500
Portable HDDs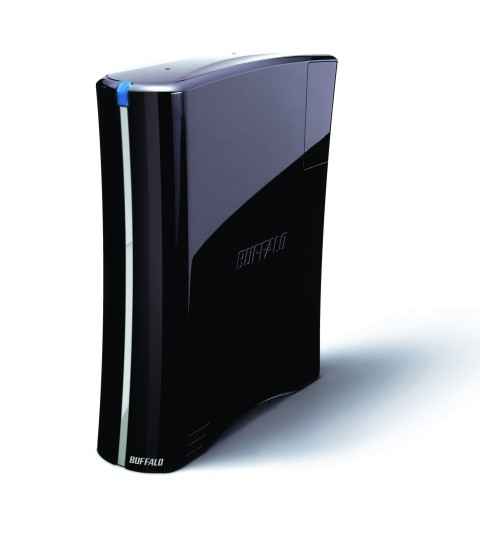 The Zero1 Award goes to: Buffalo Drive Station
The Buffalo Drive Station comes in a lovely black glossy finish with a silver line passing through its central edge. This was one of the first portable drives that we tested which had a USB 3.0 interface. The data transfer speeds improved by a considerable amount as compared to a USB 2.0 interface. There is an indicator light on top of the silver line, which glows green when used in USB 2.0 mode and blue when used in USB 3.0 mode. The glossy finish is a finger-print and dust magnet though. As the capacities of the drives increases, using a USB 3.0 interface is going to become mainstream. Buffalo Drive Station is a step in that very direction. Scores for synthetic as well as real life tests were more than double than those obtained by a USB 2.0 interface.
Best Buy (Portable): A-DATA Nobility 320 GB
Best Buy (Desktop): Seagate FreeAgent Desk ST310005FDA2E1-RK
Mice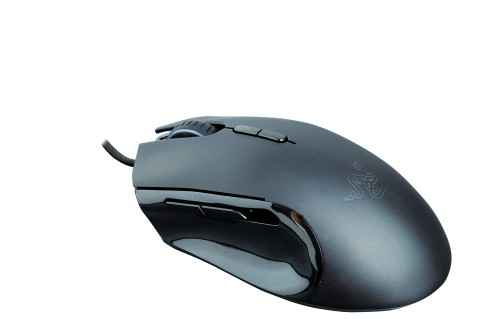 The Zero1 Award goes to: Razer Imperator
Imperator is a wired mouse, and well built. It has the more traditional Razer logo glowing on the palm rest. Thumb buttons are adjustable - you can physically shift them forward or backward using a switch on the bottom, this is to adjust their location to coincide with the pad of your thumb.Overall, the Imperator is very comfortable, and our only qualm is the missing side scroll.
The Imperator tracks smoothly and accurately with nary a hint of lag or over tracking. Acceleration is brutal, but controlled, and with no loss in accuracy if you suddenly decelerate.
The Imperator is everything you wanted in a gaming mouse – it's comfortable enough for a Sunday afternoon siesta, and sharp enough for the baddest frag-fest around. Yours for Rs 3,674, a fair chunk of dough, for a fair hunk of a mouse.
Best Buy: Logitech MX518
Printers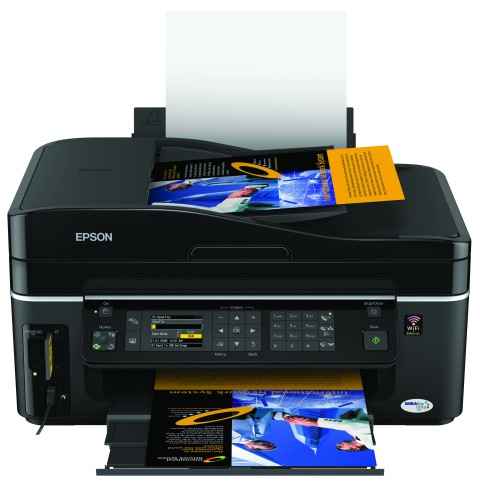 The Zero1 Award goes to: Epson Office TX600FW
Epson Office TX600FW won the Zero1 award in the category of printers for its brilliant performance in text printing, photo printing, scanning and copying. At Rs 13,999 this is a one stop printing and copying solution. Network capability and wireless support add to the list of desirable qualities. PictBridge support will leave the photography enthusiasts happy. All in all a product worth spending your money on.
Best Buy (Inkjet Printer): Canon PIXMA iP 3680
Best Buy (Colour Laser Printer): Ricoh SP 4100NL
Best Buy (Inkjet Colour MFD): HP Photosmart C4788
Best Buy (Monochrome Laser MFD): Canon imageCLASS MF 4680

Digital Cameras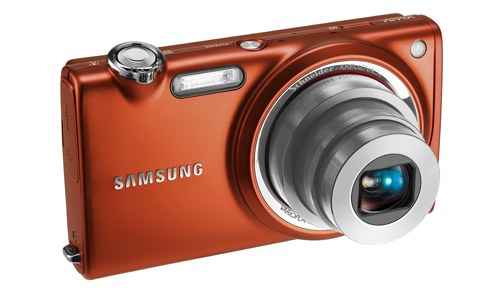 The Zero1 Award goes to: Samsung ST5500
Samsung ST5500 won the award for the best performing entry level camera. The ST5500 is a 14.2 MP camera which comes in a variety of colours. The main USP of the camera is its 1152k resolution AMOLED touchscreen. The contrast is stunning and it also shoots lovely 720p videos. There is no manual mode in the camera but it offers a 7x optical zoom which is much better than the standard 3x to 4x zooms offered in most entry level cameras. It has wireless support which allow you to share photos instantly over WiFi or Bluetooth which is a great compelling reason to go for this camera. The picture quality was great for outdoor shots and decent for indoor shots. The ISO level can go upto 3200, but we would recommend you to stay under ISO 800 to get noise free images. All in all it is a wonderful, feature-rich camera at its price.
Best Buy: FujiFilm Finepix AV100
DSLRs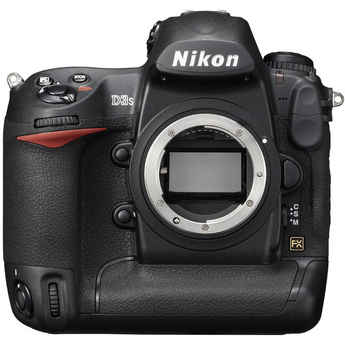 The Zero1 Award goes to: Nikon D3s
A first glance at this beauty from Nikon will leave any photography enthusiast gasping for breath. While we've seen many DSLRs, there are few like this. The full-frame Nikon D3S is the high end professional camera having ISO that can scale to ISO 12,800. Although the body is designed for the Nikon FX series lenses, it can still house the DX series lens but with some expected compatibility issues. There is a provision to put in two CF cards at a time in the two slots. The battery can allow shooting up to 1000 shots in one charge. This camera is meant for professionals. Used with a compatible FX series of lens, it can be a joy for wildlife and sports photographer among others. Excellent performance in all kinds of lighting scenarios makes this our Zero1 winner for the DSLR category this year.
Best Buy: Canon EOS 550D