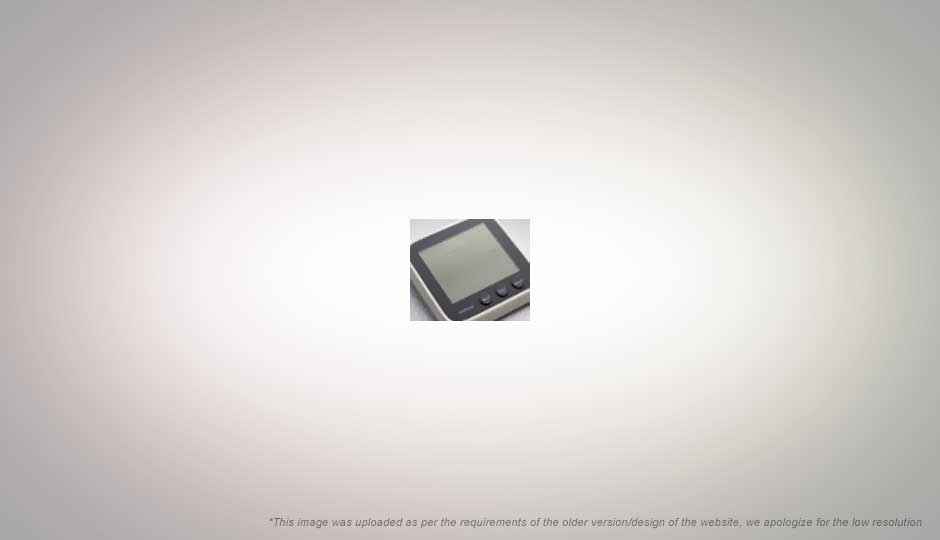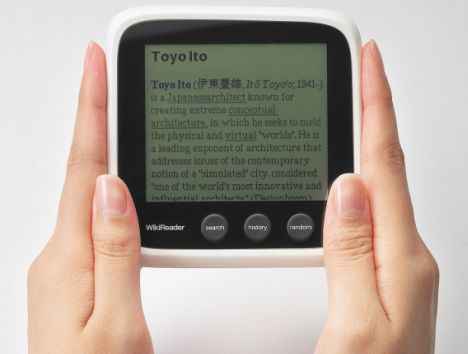 Despite the growing prevalence of the internet there is still a case to be made for offline encyclopedias, especially in a country like India.

While the most of the world has moved on there are still people in India who do not have proper broadband access (or no access at all). Many rely on disc based encyclopedias, but they are a dying breed indeed.

WikiReader offers you the entire Wikipedia encyclopedia in a small form factor. The device operates entirely offline and doesn't need an internet connection even for updating the Wikipedia article data. You can get updated versions of the encyclopedia mailed to you on SD cards twice a year, eliminating any need for an internet connection.

The device features a 3.5" capacitive touchscreen with an onscreen keyboard, and can run for a total of 90hrs on two AAA cells which is estimated to last about a year of usage. The device supports SD or SDHC cards, which are used to store the entire contents of the encyclopedia. You can download the latest version of the encyclopedia yourself, load it on an SD card and use it without depending on updates from the manufacturer, a truly open system.

The device is infact sponsored by Openmoko, who were responsible for a truly open mobile phone before Google came up with Android. The Openmoko's mobile phones were even more open than Android since they ran not only open source software (a custom openmoko Linux) but was built with an open hardware specification as well. The WikiReader carried forward this concept bringing the free and open content from Wikipedia to people in an open way. The device software itself is open source.
The device does not lock you to a custom format which can only be updated via their own update service, and the update service itself is offered for free. If you wish, you can download the updated content yourself and copy the same to your SD card, instead of relying on their paid twice-a-year update service.
While the device may seem a tad expensive at $99 (
Rs. 5500 in India
including taxes and shipping) considering that it is a touchscreen device with a capacitive screen and a large 3.5" one at that, the price is somewhat reasonable. It still comes out significantly cheaper than a print encyclopedia, and possibly kills far fewer trees! The update service come at a cost of $30 a year for two updates, however it hasn't started yet, as the device has been available only for a short while.
The device seems like a brilliant fit for school and college libraries in remote areas where such devices could be accessed by students or even loaned out. The encyclopedia is still significantly cheaper than a print edition of Encyclopædia Britannica, -- costing about as much as 2 and a half volumes of the
32 volume set
-- and significantly more portable. While there are many who will claim that Wikipedia is often unreliable, it is important to point out that
the same is true
of all encyclopedias. Besides as far as I know Wikipedia's the only encyclopedia which has
helped bringing
a life into this world!