Technovanza is VJTI's annual techno-management festival with the motto of 'Taking Technology to the Society'.
Technovanza has been a grand three day festival event in the month of February along with a number of social initiatives and outreach programmes since 2001. Technovanza'12 presenting the theme - Curiosity to Creation, attracted a tremendous footfall of 23000, with a participation of 15000 from all over the country including students, corporates and many curious minds!
To augment this thriving event, Technovanza'13 to be held on 6th, 7th and 8th January 2013, with the theme 'Changing Dimensions', awaits many distinguished events, competitions, exhibitions, workshops, lectures and seminars.
Through exhibitions like Blind Navigation-an obstacle detection system for the blind, Fire Fighting Bot-a bot that can detect fire and help fire-fighters, Pothole Filling Bot, Railway Revamp-a project that can eliminate deaths due to level-crossing and make journey in Mumbai locals smoother and faster, FITA- measures that can help North-East India cope with the inundating floods and many more, Technovanza'13 promises to live up to its motto!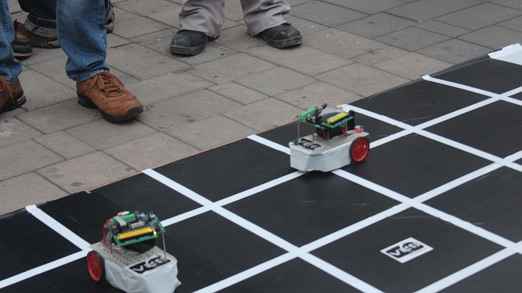 Acknowledging the three years of the fruitful journey of 'Pratigya', a social initiative to generate curiosity in young minds and mould them into technologically responsible citizens, we bring along 'Mission Mumbai'. Mission Mumbai is an opportunity for the common man to present innovative and feasible solutions to the problems of Mumbai.
Technovanza'13 is also hosting 'Viwanda'-a three day conference on Manufacturing Competence in India, wherein the participants get an opportunity to listen to stalwarts and posit their own views.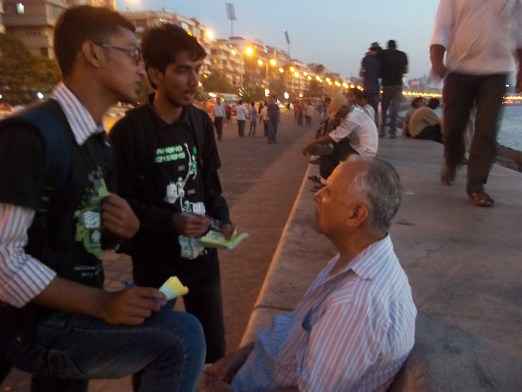 This January, VJTI campus is all set to witness the participants test their destructive best in events like Robowars, face the most challenging coding situations and prove themselves the 'Ultimate Coder', empower their ideas to reality through 'Technical Paper Presentation', experience the real life scenario of a builder as they 'Bid to Build', race IC engine cars through rocky terrains in 'Split Second', present solutions to the problems statements of technological companies through 'Icube' and test their big startup ideas in 'Unicus'.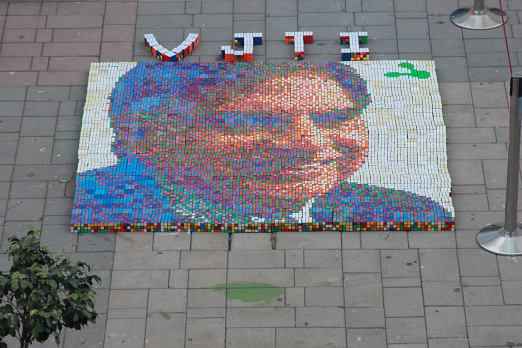 Technovanza'13 has in store, many incredible exhibitions and brain racking events through which the participants can win cash prizes up to Rs. 1 lakh!
Getting bigger and better every year, Technovanza welcomes everyone who wishes to be a part of this awe-inspiring national level technical festival. Go Techno!