There is no better way to tell that special geek in your life "I love you" than something like a cool new tech toy. Who said gadgets weren't romantic? After all, they will last a lot longer than a box of chocolates or a bunch of red roses. There is still time to get a geeky gift for the 14th of Feb 2012. We have painstakingly ensured that all products listed here are the ones you will easily find in stores around your home.
---
Digital Camera
Nikon CoolPix L120 (Rs13000 approx)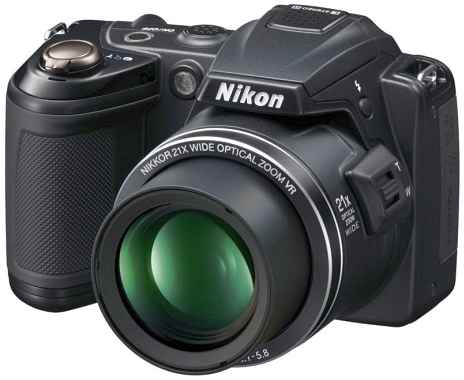 Canon IXUS 230HS (Rs 13000 approx)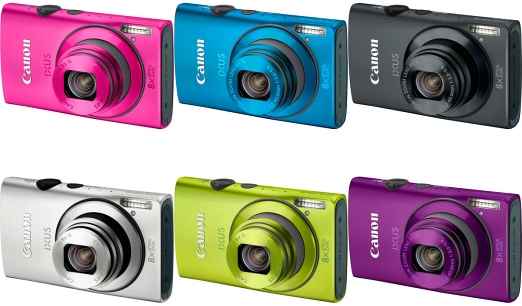 Point and shoot cameras aren't all plain-Jane anymore. Take the CoolPix L120 for instance - it is a point and shoot camera, but bucking the trend of the tiny flat design, this one looks like a SLR. Could well be the starter camera for bigger things later. And yes, you get this in red as well! Or stick to the easier to carry in the pocket form factor wit the IXUS 230HS. Simple way of capturing those moments, as memories!
---
SLR Camera
Canon EOS 550D with 18-55 IS II lens (Rs39000 approx)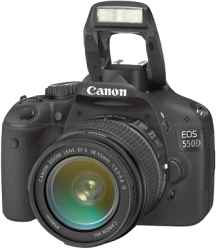 Olympus PEN E-P3 with 14-42mm lens (Rs 39000 approx)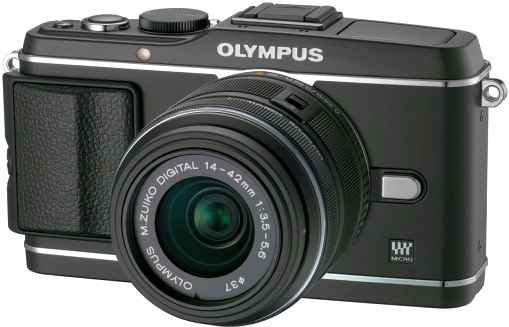 The EOS 550D is a warhorse that will probably never get old. Canon had wanted to kill it off sometime last year, but seeing the popularity in the market, decided not to, and rightly so. We think that if that special someone is into photography, an SLR will make him or her very happy. However, if that person wishes to hve a similar feature set in something more compact, the Olympus offers exactly that, in a retro design that surely grabs attention. A higher resolution way of capturing those memories!
Visit Page 2, For Gaming Console Deals, and Game Titles...
Gaming Consoles
Sony PlayStation 3 (320GB) with Move (Rs 19000)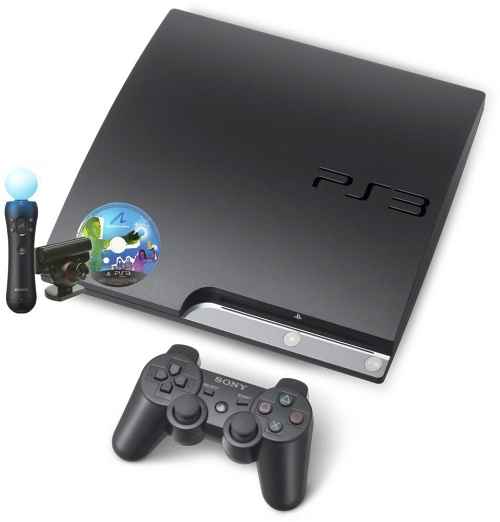 Microsoft Xbox 360 (4GB) with Kinect (Rs 18500)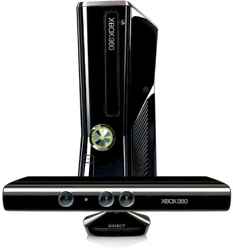 For the gamers amongst us, a gaming console will be of immense value, if he/she doesn't already own this, that is. The PlayStation 3 with the Move starter pack includes PS3 Move motion controller, the Move Eye and a starter disc with a few motion control games to get you started. Alternatively, you can buy the Microsoft Xbox, the latest glossy black version with the Kinect motion gaming package. Good times for both of you ensured, and the exercise will take care of the health bit!
---
The Console Games
Here is a list of some of the top games released over the last few months, for both consoles. You may consider any of these for gifting.
For the PS3:
Shooter/ Role Playing:
Call of Duty - Modern Warfare 3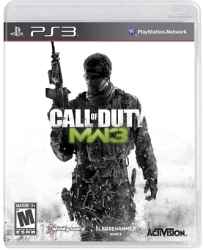 Resistance 3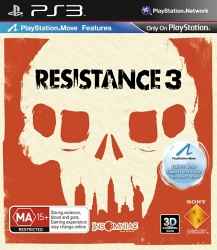 Racing:
Need For Speed - The Run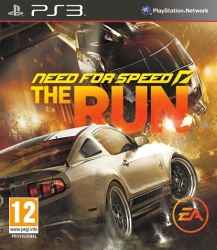 Gran Turismo 5
Sports:
FIFA Soccer 12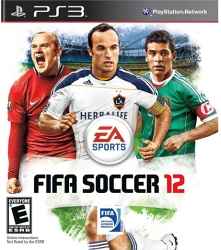 F1 2011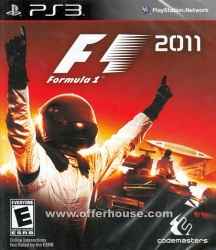 WWE '12
---
Heavy Rain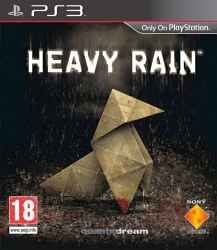 Killzone 3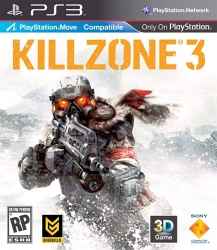 Just Dance 3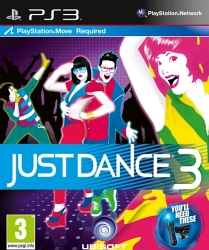 ---
For the Xbox:
Shooter/ Role Playing:
Gears of War 3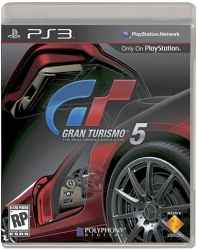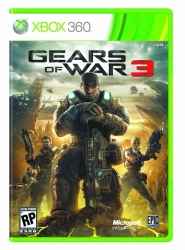 Battlefield 3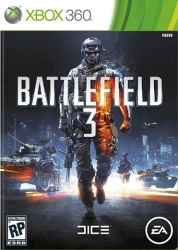 Action:
Batman - Arkham City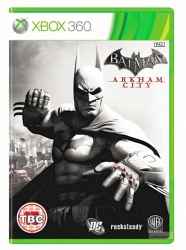 Assassins Creed - Revelations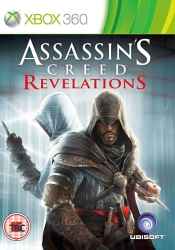 Racing:
Forza Motorsport 4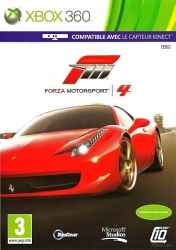 F1 2011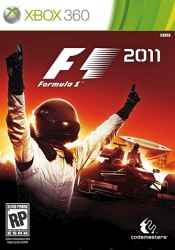 Sports:
FIFA Soccer 12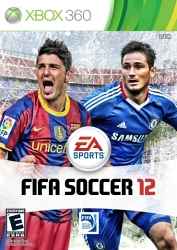 WWE '12
Xbox Kinect games:
Mass Effect 3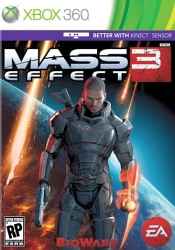 Forza Motorsport 4 (Limited Collectors Edition)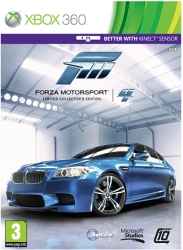 Kinectimals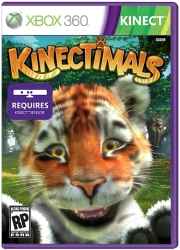 Visit Page 3, For Portable Media Players, and Speaker Systems...
Portable Media Players
Apple iPod Nano (8GB) 6th gen (Rs 8900 approx)

Apple iPod Touch (8GB) 4th gen (Rs 13500 approx)

The iPod Nano is perfect for someone who likes to listen to lots of tunes. The sleek design and multiple colour options should appeal to everyone. Get the watch stray accessory and wear it on your wrist as well! For someone who wants the web browsing, apps and video experience, you should think about gifting the iPod Touch.
---
Wireless / Wired Speaker Systems
Bose SoundLink Wireless (Rs 20000)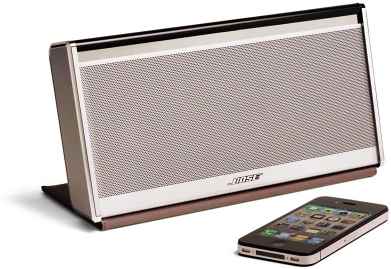 Nokia Play 360 wireless (Rs 12500)

Yamaha PDX-31 (Rs 9500)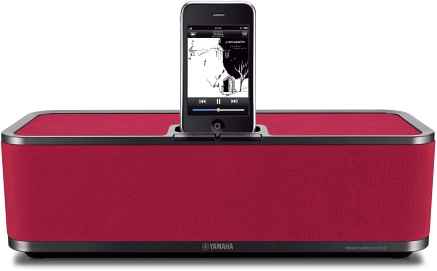 For the music lovers, a good speaker set is more valuable than most other things in the entire world. The Bose SoundLink is a premium product that you can get at a pretty reasonable price. It can wirelessly connect to your iPod or smartphone or laptop, or you can use the 3.5mm cable. Built-in radio, and integrated cover are some of the extras. Have the budget? Then gift this. The Nokia Play speaker is a wireless speaker set, connecting via NFC, Bluetooth and 3.5mm. It looks brilliant dressed in aluminum, and is available in multiple colours. The Yamaha PDX-31 is a dock for the iPod, with a 3.5mm jack for connecting other devices. Excellent sound quality, and we particularly like the one in red.
Visit Page 4, For Tablets, and Smartphones, From Budget to Really High-End...
Budget Smartphones
Samsung Galaxy Y (Rs 7550 approx)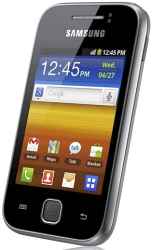 Blackberry Curve 8520 (Rs 9500 approx)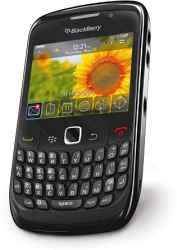 Motorola Defy (Rs 13500 approx)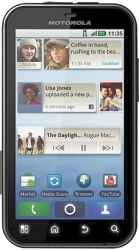 If he/she would like to use an Android phone, you can get them the Galaxy Y or the rugged Defy. However, if the lure of Blackberry Messenger is too much to resist, the Curve 8520 is the smartest Blackberry device to start with.
---
Mid-range Smartphones
Nokia Lumia 710 (Rs 18000)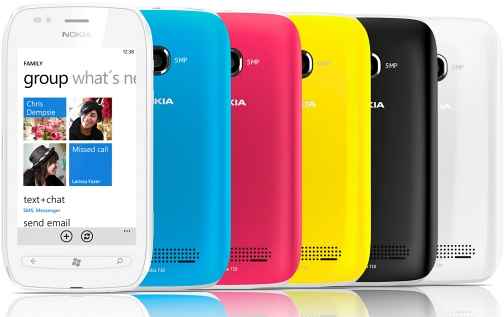 Samsung Galaxy R (Rs 21000)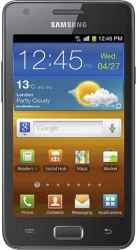 Blackberry Bold 9780 (Rs 23000)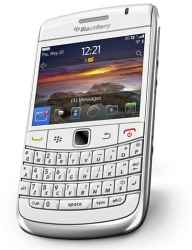 A solid mix of options for the gadget freaks out there. The Lumia 710 is a Windows Phone 7 handset, while the Galaxy R is the Android powerhouse in this price category. If a Blackberry is going to make the recipient happy, the tried and tested Bold 9780 is still one of the best around, despite lots of launches by RIM recently.
---
High-end Smartphones
Nokia Lumia 800 (Rs 28000)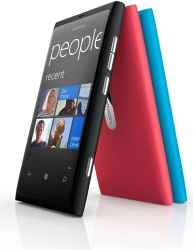 Motorola Razr (Rs 30000)

Samsung Galaxy SII (Rs 31000)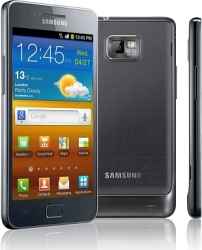 Samsung Galaxy Note (Rs 32000)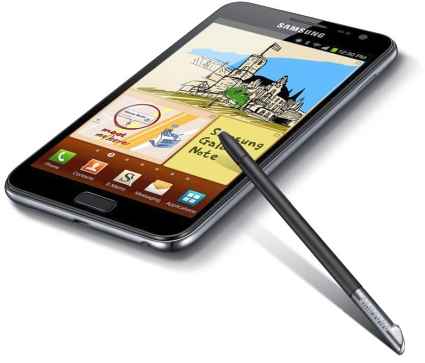 Blackberry Bold Touch 9900 (Rs 33000)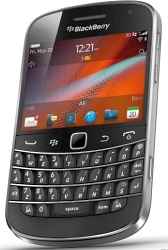 If this how much you are going to spend on a gadget for that special someone, then the choice is literally endless. The Lumia 800 has a very unique design and build, and the performance with Windows Phone 7 is awesome. It is available in lots of colour options! The Motorola Razr is the slimmest phone around at the moment, with the magical touch of Kevlar on the back. The Galaxy SII is probably the most sincere rival to the Apple iPhone. The Galaxy Note takes the smartphone to another level, with the big touchscreen and the S-Pen feature making it a feature rich, comfortable and a very powerful smartphone. The Blackberry Bold Touch 9900 IS the phone for anyone who wants a Blackberry - best QWERTY keypad ever, in the sleekest Blackberry phone we have seen in a long time.
---
(Really) High-end Smartphone
Apple iPhone 4S (starts at Rs 45000)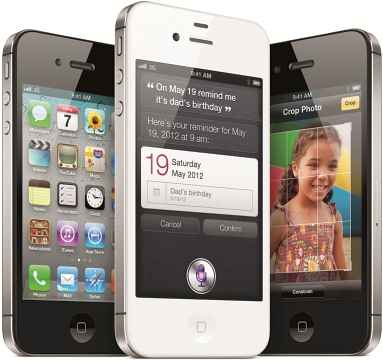 The iPhone 4S may be criticized for the price, but it does build on the iPhone 4 with more power, a new OS, better feature set and the truly delightful and fun to use voice based assistant, Siri. Meant for someone who likes to flash the hottest gadget in town, at the next party.
---
Tablets
Apple iPad 2 (Starts Rs 28500)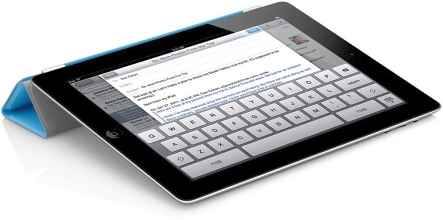 Samsung Galaxy Tab 730 & 750 (Rs 29500 &Rs 32500)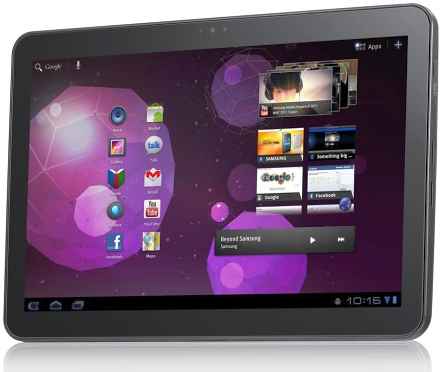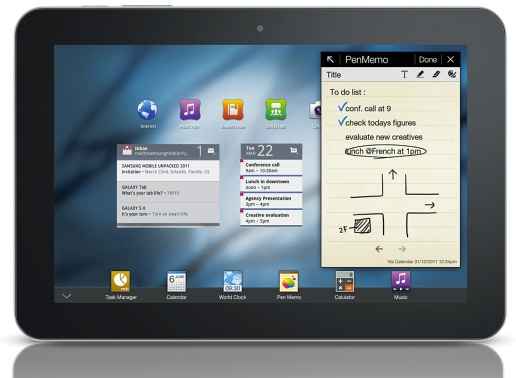 If a tablet is what you wish to gift and/or the gift the recipient wishes to receive, the choice is quite wide. But we believe that the two worthy options are the Apple iPad 2 and the Samsung Galaxy Tab series. What these two very different tablets (for the most part) offer is similarly good performance in very sleek and slim form factors.
There are a whole host of accessories going around as well, particularly for the iPad. Maybe you could consider one of those - cases, sleeves, jackets, docks or even speakers.
Visit Page 5, For Bluetooth Headsets, Apps, Books and E-Book Readers...
Bluetooth Headsets
Plantronics Discovery 975 (Rs 5000)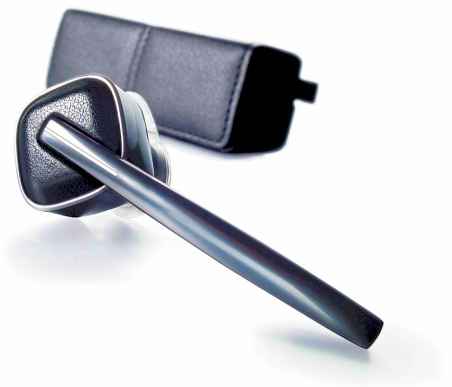 Bose Bluetooth Headset Series 2 (Rs 8888)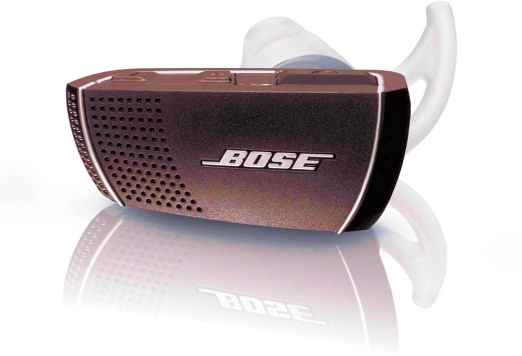 No matter whether that special someone is driving or not, the Bluetooth headset will ensure that he/she can stay in touch always. The Plantronics Discovery is a very sleek looking headset, and offers very good voice quality. The additional battery case is a huge add-on. The Bose Bluetooth headset is extremely comfortable to use and wear, even for insanely long durations. Available strictly as right ear only and left ear only versions, so check before buying.
---
The Useful Cupid apps, for the Big Day
Valentines Day Recipes (US$0.99)
Available for iOS devices
This app will come in very handy if and when you do get down to making something special for that special someone on that special day! Over 140 recipes are available.
Valentine Radio (Free)
Available for iOS devices
The above-mentioned special meal has been made, and that special someone has arrived, and the date is well and truly underway. Suddenly you remember, where is that CD I had made with all the mushy tracks? If you have downloaded Valentine Radio in your iDevice, you don't have to worry. Just ensure that the Wi-Fi is connected!
Valentine Scanner (Free and US$ 0.99 for Pro)
Available for Android devices
You and your special someone will put a finger on the sensing pad, and the app will calculate the chemistry between you two. The publishers themselves say there are many possible outcomes, meaning we wouldn't really trust what the results say. But keep repeating for some interesting results!
---
The Reading Stuff
Amazon Kindle Touch (starts at Rs 9000)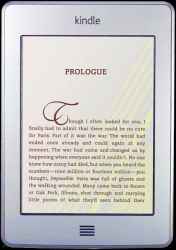 Amazon Gift Card (starts at US$50)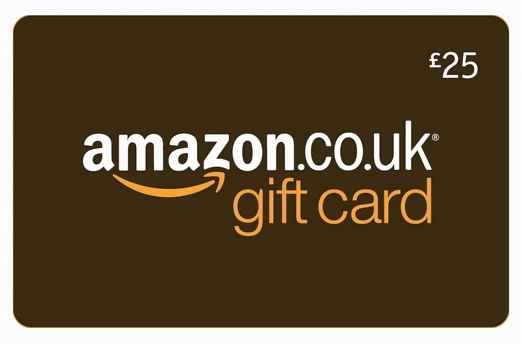 The touchscreen version of the Kindle is a gift that will be very well received by anyone and everyone who enjoys reading the latest thriller from Stephen King or any other book, for that matter. The no-buttons bit is delightful, particularly with the page-turner experience returning to a great extent. You may wish to add an Amazon Gift Card (https://goo.gl/QFB52) in as well, to get that special someone to download a few book immediately.
---
Geeky Apparel & Accessories
The nerd glasses: These should make the world look very different!https://www.ebay.in/itm/Nerd-Glasses-/220950914704?pt=LH_DefaultDomain_203&hash=item3371b36690#ht_2948wt_907
Lego cufflinks: This will be the point of attention at the next party!
Apple cufflinks: Let the world know about your iPhone, iPad, MacBook, iPad, iPod etc.! https://www.ebay.in/itm/Blue-Apple-Cufflinks-/270908948676?pt=LH_DefaultDomain_203&hash=item3f136e80c4#ht_1976wt_907
Android t-shirt: Maybe you love Android. Maybe you hate Apple. Maybe both. This t-shirt will be perfect. https://www.ebay.in/itm/Android-T-shirt-tech-wiz-geek-slogan-tshirt-mobile-logo-/230736243987?pt=IN_Men_s_Clothing&hash=item35b8f3ad13#ht_1203wt_907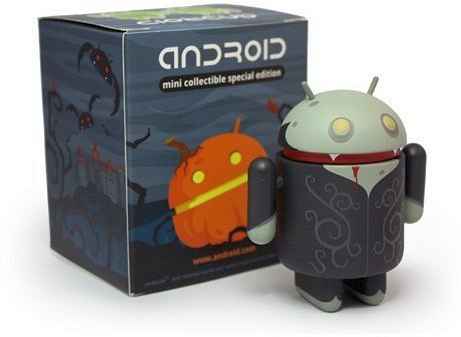 ---
Actual Books
Steve Jobs - The exclusive autobiography (https://goo.gl/3mRYF)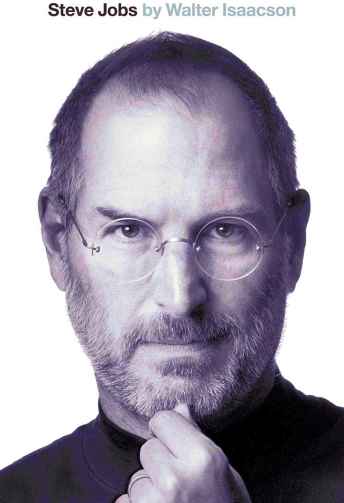 The Geeks shall inherit the earth (https://goo.gl/NPZ8L