Computing power has increased exponentially over the decade, and the computers of today run circles around the high-end computers of just a decade ago. We have devices rivalling the power of older computers that fit in our pocket, and Moore's Law is still standing after five decades.
Going by Moore's Law, the density of transistors and the computing power of a chip doubles every two years, and unlike many other predictions, it has withstood the test of time.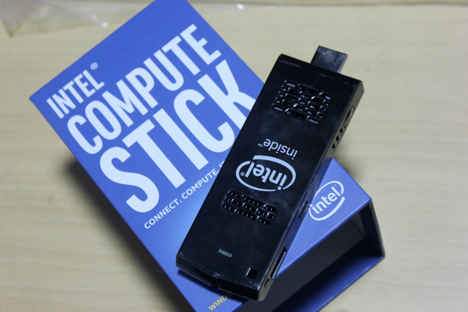 With more transistors packed in smaller spaces, we can get much smaller computers, and a testament to this is the fact that the Intel Compute Stick fits a full-computer in an enclosure that is just a bit larger than the average pendrive. The first portable computer was barely portable, and comparing it to the Compute Stick shows just how far we have come.
Hardware
Mind you, even at such a small size, the Intel Compute Stick runs a full-blown quad-core Atom Processor. Atom processors require some cooling, and yet Intel got one into a small enclosure. It has 2GB of RAM, which maybe a bit of a problem with multitasking, but it is adequate for most tasks.
It has a microSD Card Slot that can take up to 128GB cards, and it even has a full USB port. Wireless connectivity is also well taken care of, you get WiFi and Bluetooth support, making it a full fledged computing device. All the hardware is cooled via a tiny fan that ensures things stay cool and performance is not hindered due to thermal issues. We like the fact that the fan, while being effective, doesn't pose any issues in terms of excessive noise, even when running at full speed.
Setup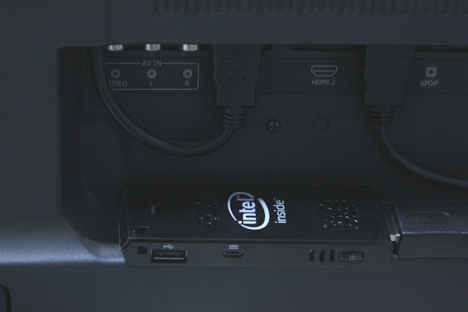 Setting up the Compute Stick is easy. Just plug in the Compute Stick to your TV's HDMI Port, and if it doesn't fit at the back, Intel has thoughtfully included an HDMI Extender Cable. The Compute Stick has a microUSB port for power, and Intel has included a power-adapter. We were pleasantly surprised to see it run fine from the TV's USB Port, which doesn't supply that much power (only 5V).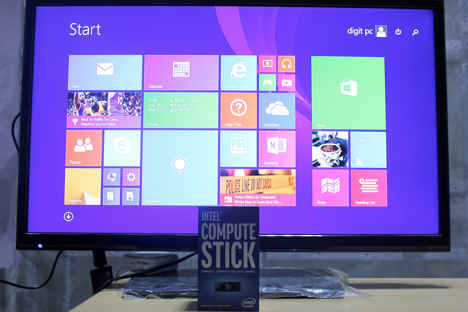 After a brief splash screen, the Compute Stick boots straight into Windows 8. It has a hardware power-button, but you don't need to press it to turn it on. As soon as you turn on your TV (or your power source), the Compute Stick turns on. After the easy setup steps and a few reboots, you reach the Start Screen. We have to say, though Windows 8 didn't gain much traction, its UI certainly looks great on a large monitor.
Performance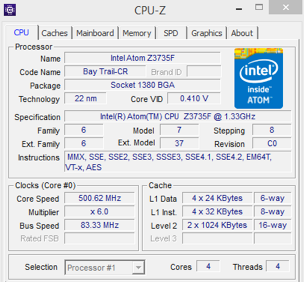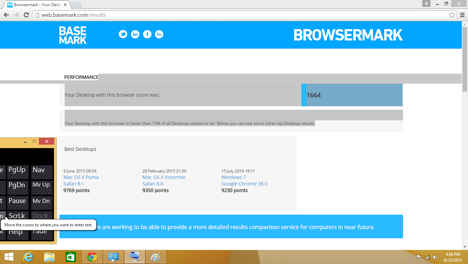 In real-world use, the Compute Stick is pretty zippy with the performance, and can handle a few browser tabs and full HD media playback. It is not meant for power-users, and while it can handle Photoshop, you won't be satisfied with the performance. Of course, gaming too is a bit of a stretch.
Who is it for?
Indeed, the Compute Stick is really good for what it is, but who is it for? If you are a power user, you wouldn't be interested, of course. But if you are looking for a capable media player that is nice and compact, the Compute Stick is just perfect. It isn't enough to be your primary computer, but can surely be your secondary computer. All you need is a monitor/TV, and off you go. You may also have a few large displays lying around, and you can put them to use with the Compute Stick.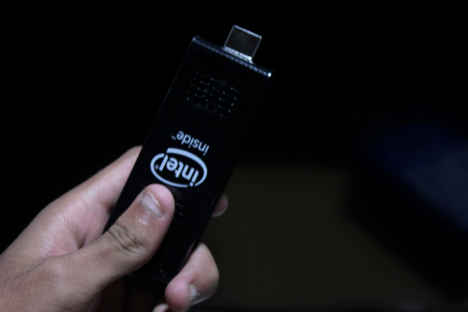 Another area where the Compute Stick excels is in being a portable computer. You can carry it around in your pocket, and in an office environment, where you can find keyboards just about everywhere, the Compute Stick can be a great portable computer. For confidential tasks, you can just do your work on the Compute Stick and take it with you, so no chance of this information getting compromised.
But the Compute Stick will be really useful for companies, since many departments don't need powerful computers. Instead of shelling out for computers that are more powerful than what is needed, they can just get some monitors and Compute Sticks on the cheap. The Compute Stick can blaze through tasks like document editing, Web browsing, Spreadsheet work and more.
So if you are looking for a cheap computer that can handle these routine tasks, or you need a Media Player, the Compute Stick is what you need.
Other Popular Deals
Samsung A7 2016 Edition Golden

Rs. 18990 *

Buy Now

Redmi Y2 (Dark Grey, 4GB RAM,...

Rs. 10999

Buy Now

Nokia 1 (Dark Blue, 1GB RAM,...

Rs. 4000

Buy Now
*Includes Cashback
​