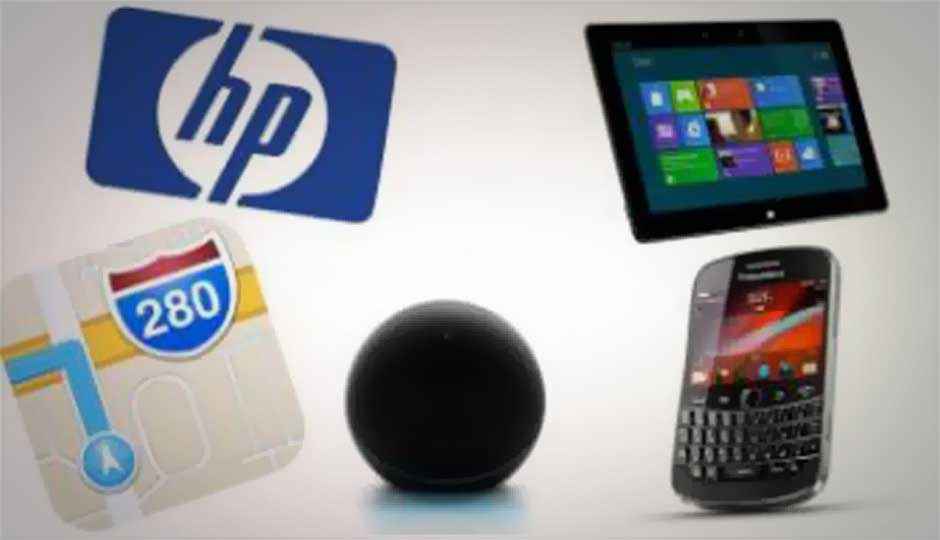 Technology marches onward with unrelenting determination year after year. The gadgets that run our lives get cheaper, faster, and more beautiful without fail. However, that doesn't mean that individual companies can't pull a boner from time to time, and 2012 was no exception. Let's take a look at the five biggest technology fails of the past year.
HP has claimed there is evidence of extensive fraud at Autonomy, which inflated its revenues prior to the sale. Still, if the evidence was so extensive, why did the board not realize what was happening sooner? The handling of the situation has been a disaster in its own right. Autonomy's founder has pushed back against the allegations, but HP isn't backing down. Whatever went wrong, HP messed this one up big time. It might take months to see how deep this rabbit hole goes.
The search giant gave out free units to attendees of Google I/O, but that didn't earn the device any good will — it was widely panned for lacking in functionality. No Netflix, no Hulu, and no NAS access? The Nexus Q was proudly made in the USA, and the pricing showed it. Google took pre-orders at $299, which was far higher than competing set-top boxes.
The Nexus Q was a bold move, but it you have to wonder why Google announced it. Why didn't anyone stop and ask who the Nexus Q was supposed to be for?
Apple bought several companies to bolster its mapping efforts, but the end result was just not very good. Users found a myriad of issues with the software including missing addresses, no public transit info, corrupted satellite data, entire cities missing or in the wrong place, and buggy navigation. There have even been reports recently that several dozen Australian iPhone users have been led dangerously astray by their phones, which incorrectly placed a city in the middle of a remote wilderness park.
Things got so bad in September that Apple CEO Tim Cook had to issue an apology for the fiasco and advised users to take a look at some alternative mapping apps while Apple sorted out the issues. This by itself is unprecedented. Apple's mobile software chief Scott Forstall, and iOS Maps manager Richard Williamson have both been fired in the wake of the debacle.
Google released a new Google Maps app on iOS late in 2012. It quickly became the most downloaded free app in the App Store. How's that humble pie tasting, Apple?
The company has been adamant that Metro was never supposed to be a consumer-facing term, but it was fairly prominent going all the way back to the launch of Windows Phone 7. So now developers can't use the term, and Microsoft has been slow to come up with a reasonable alternative. This situation confuses the conversation because Windows 8 runs both "Metro" apps and regular Windows apps. The best option seems to be "Windows 8 style," but that's pretty awkward.
2012 started on an upbeat note for Canadian smartphone pioneer Research in Motion (RIM). The old co-CEOs were gone and Thorsten Heins was newly at the helm. What followed was a year in which the only way RIM seemed to be able to make news was to announce that it had lost more money. And it did — a lot of it.
I'm sure these technology behemoths didn't go into 2012 expecting to stumble like they did. For some these snafus are just a momentary spot of embarrassment in an otherwise great year. For others, it's a sign of major problems going forward. Here's to a more productive 2013.