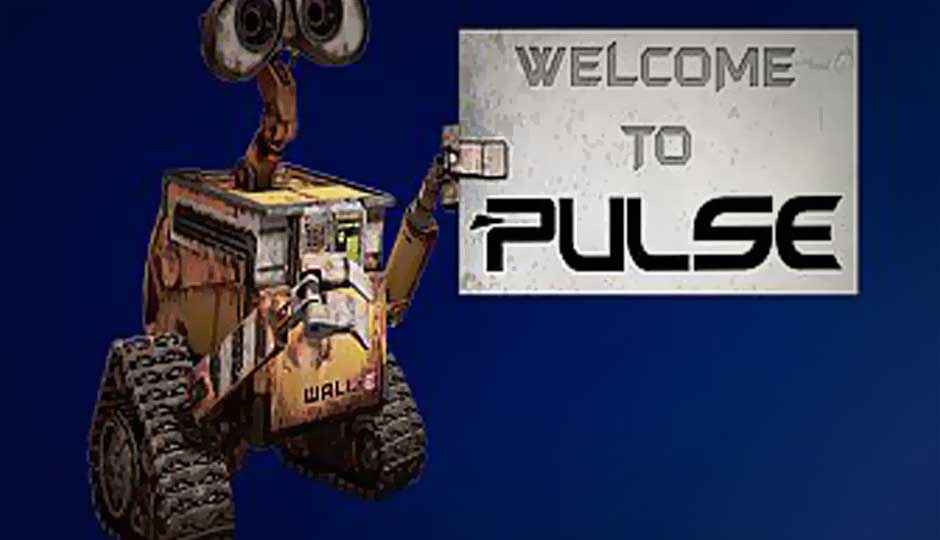 Digit Event Promotional Feature: The most amazing blend of technology and fun is here with Pulse 2013! Pulse 2013 introduces the spirit of SVKM's DJ Sanghvi college as its cherished and innovative annual technical festival. PULSE with its main theme as reshaping the world, will commence from the 31st of January to 2nd of February,2013.With pollution and chemicals enveloping us every day, PULSE aims at providing a fresh relief with its green initiative, comprising of solar charging panels, green hour, Air powered vehicle, eco drive and many more power saving utilities!
Pulse has already conducted one of its finest international events along with World Cubing Association (WCA) on Speed Cubing, with 9 international WCA competitions under the supervision of WCA officials. Since its inception in 2008, Pulse has grown by leaps and bounds. This year PULSE is holding National Level Technical Paper Presentation and State level Tech Expo, The last date of submission of abstract idea is 12th January, 2012; followed by selection list display on the 21st and final draft submission on the 25th of January. Coming to the fun part!
This year PULSE will be having its signature events like Auto car, National level IC Car engine race at the jamnabai grounds and DJ Talks on a grander and bigger scale.
In addition to these events: in house treasure hunt, various management events, DJ night which will display a superb amalgamation of audio visual effects, creativity, intelligence and technical brilliance.
This year PULSE also brings to you DJ MUN- Model United Nations, an intellectually stimulating conference where participants will represent various countries and come to a consensus, utilizing the skills of diplomacy and wise talk.
These are some of our fun events:
Ground Zero
Charge your laser guns and load your machine ones as we are about to take you to a battlefield on a whole new level! Battle it out in this action packed, high speed atmosphere and claim your victory. So, let the war begin!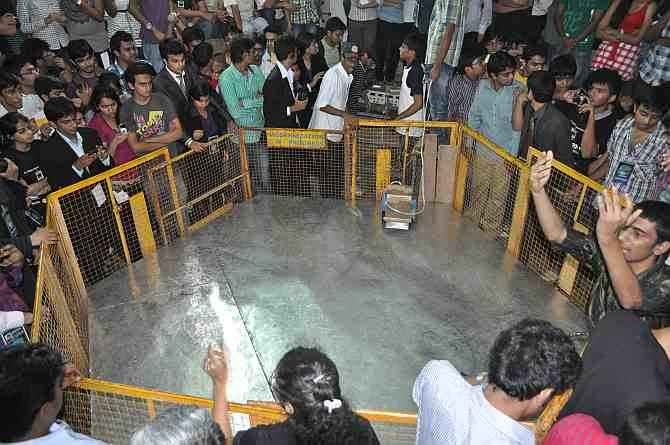 Marauder's map
How many of you'll wished you studied at Hogwarts? Well you get a chance to experience the Harry Potter world in our inhouse treasure hunt. So bring out your wands and step on your brooms and fly into the Diagonalley.
007
Have you always wanted to say bond,James bond and drive amazing cars ? Well here at pulse we let you experience the adrenaline rush of a spy as you attempt to complete our tantalizing set of mission objectives. Can you be Bond and protect the planet from cataclysmic effects of imminent disaster? So, suit up and save the day.
Arcade Angry Birds
"It's funny how often madness and brilliance coincides"-Jack Sparrow. We get to you the insanely addictive angry birds in a whole new dimension, in the world of Jack Sparrow. This pirates of Caribbean theme game will enable you to bring down some pigs (read Captain barbossa ) and reveal the fountain of youth and deadman's chest.
ITH Godfather
"Great men are not born great, they grow great" - The Godfather. We bring to you inhouse treasure hunt with a twist. At every point you'll have to think like a Godfather , act like a Godfather and be a Godfather . Step into the ruthless world of mafia and unravel the secret which will give you immense Power.
Following are our major Tech Events:
Parking Mania
Mumbaikars have an upper hand in parking skills due to the space crunch so let's see you how awesome you are at it? Pulse presents so you think you can park?
Robo Olympics
Let the torches be lit and let a whole new level of robo rivalry set in as you participate in the robo Olympics! Experience the thrilling contest where the machines battle it out in in javelin, hurdles , archery, shotput and football! Go get the gold.
Highway To Hell
Experience your favorite mind numbing game of Minesweeper in the realms of Hell. Where you make your way escaping fiery demons and try your very best to get off the highway to hell. Beware one wrong step and your stuck in hell!
Why So Serious?
Put on the Batsuit get into your batmobile, Ready your armour and prepare your Hacking skills to engage the deadly Joker in an unforeseen battle of wit and skills as the Batman takes on an exhilarating digital challenge to rescue Gotham City.
Construction of 8th Wonder
"Architecture begins where Engineering ends" - Walter Gropius. Here's your chance to create your very own MEGASTRUCTURE. But let machines do the hard work! Use 4 BOTS to dig, lift, fill & use tower cranes along with team work to create an architectural marvel.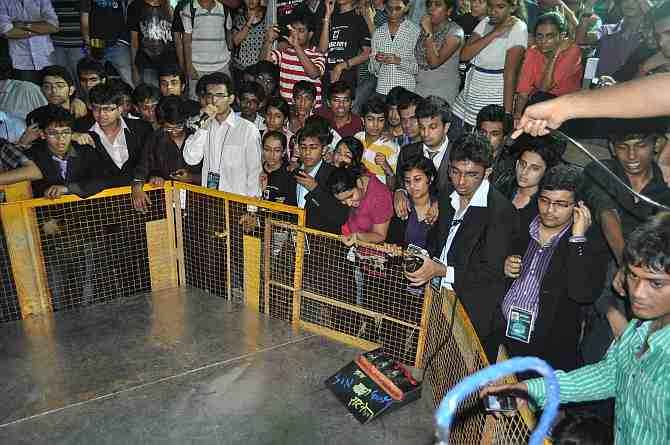 DJ TALKS
DJ Talks will bring eminent personalities from various fields speaking about and sharing their experiences,
Ideas, minds, hopes and dreams, inspiration, excitement, brilliance, and genius, these words are attracted to people who live their dreams, believe in their ideas, use their minds to achieve things that are not perceived by others. They hope that this world becomes a much better place because of those ideas. When they speak, the world listens. Such are the kind of speakers we want to inspire, motivate and enlighten the young minds attending DJTalks. Try and cultivate the habit of achieving through inspiration rather than competition.
Events like Dimaag ka dahi, crepido, knock out, virtual gaming arcade, pen fight, LAN gaming, Dance dance revolution, DJ comic con, arcus mania, illuminati along with purpose based events like magneto, line follower, mobile botics, crepido, wall avoider, are now here.
Come FEEL THE PULSE! For more details about our events log on to www.djpulse.in