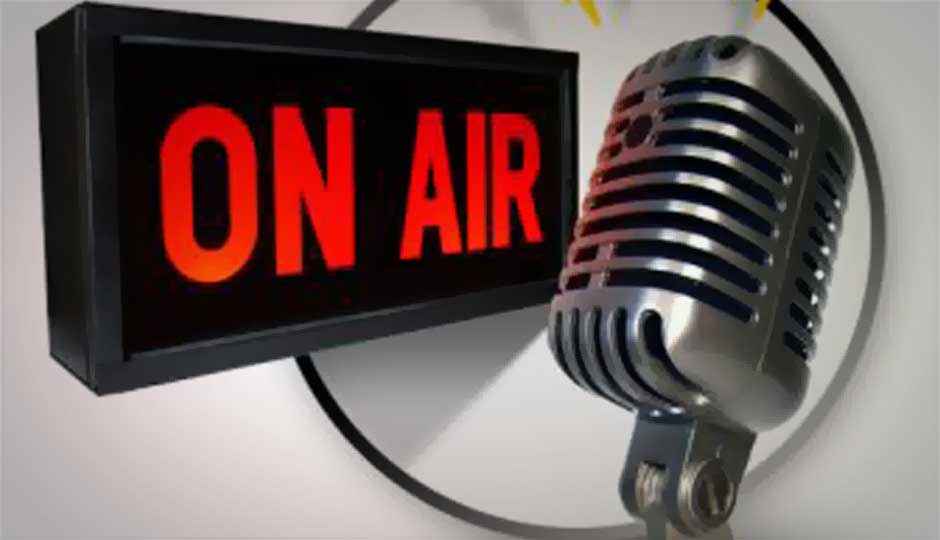 Most of us have been listening to the radio since we could understand what it was and that is how we found our taste in music. Radio stations provide entertainment to everyone wherever one may be. Be it at home, at work, in a car or simply on a bus or train, many people like to hear their favourite tunes as well as various radio talk shows. Since the advent of the internet, we have exploited its many uses and today we'll harness its potential by learning to start and run our own online radio station and that too without spending a penny.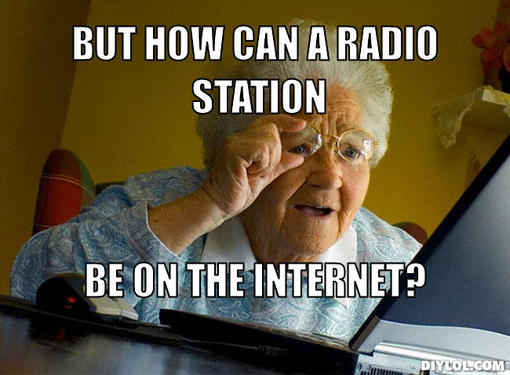 What is Spreaker?
There are tons of online services which let you host music, publish podcasts and broadcast live radio. Some of them are paid and some are for free. Spreaker is one such online service or website which is like an audio platform that allows anyone to create, broadcast and share a personal live podcast across the Internet in a simple and accessible way. Spreaker offers a set of tools which include a web-based mixing console, a music and sound effects library and the ability to broadcast live audio through a widget which can be embedded across websites, social networks and blogs. So without further ado, let's learn how to use it, as this may well be your chance to become famous!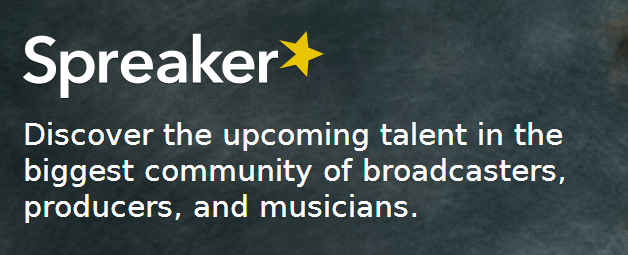 Prerequisites
Don't worry, you don't need to have full fledged professional recording hardware for using Spreaker. You just require a normal microphone connected to your computer. A good headset with a built-in microphone would be an ideal option to consider.

Creating and setting up a Spreaker account
Head over to www.spreaker.com and Signup for a Spreaker account by punching in your details, you'll be shown a list of the most talented and popular people on Spreaker. Here you will have the option to follow any of them. Next, you will see a screen which says "Introduce Yourself ". Make sure that you have your microphone connected as you will need to record your voice here. Click REC > click Allow on the flash player settings popup. Once you are done recording and you think that you have done a decent job then just Click Publish. Or if you don't feel like recording your introduction just yet, then press OK! I'm done.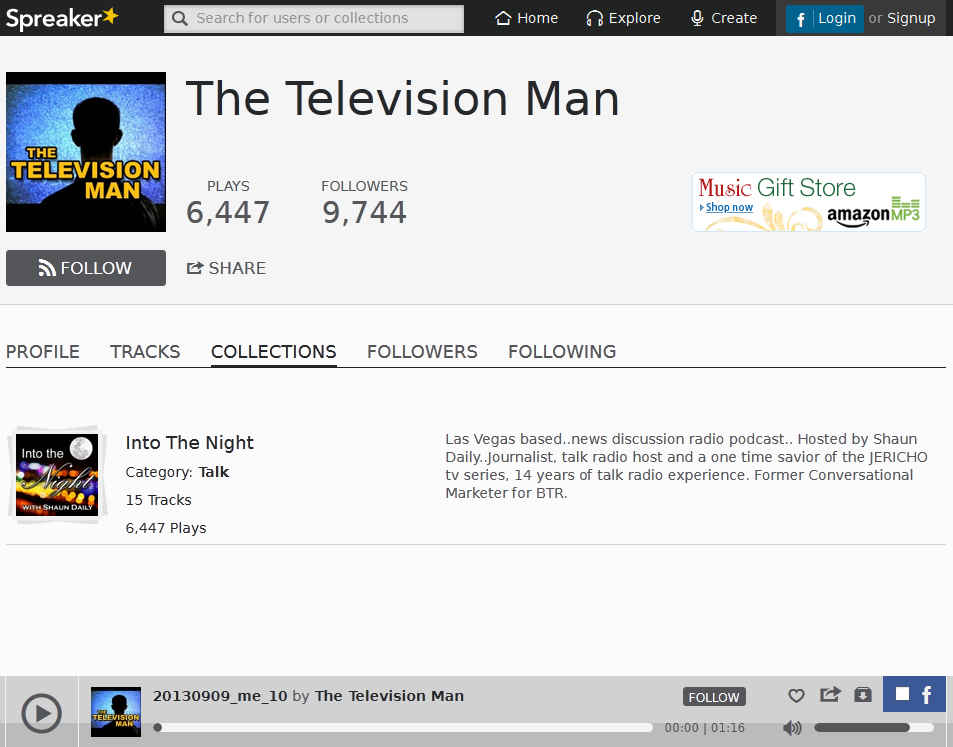 Broadcasting with Spreaker
Lets go on air now! Click on the green coloured Broadcast button at the top of the page. You will be given an option to either broadcast using Spreaker's recording console or upload a podcast from your computer. Choose Broadcast and give a title to your episode. For instance, "My First Broadcast" (Here you can also choose to share you Broadcast on various social networks). Click More Options > Add an appropriate Description > Add some Tags (which must relate to your show or the content on your show) > Check the Explicit content option (if your episode is for a mature audience) > Click Next > Click Allow in the Adobe Flash settings popup. Now, the console or the "DeeJay Console" (as Spreaker calls it) will open up.

Spreaker Console
This is the place where all the magic happens. The Broadcast LIVE ! option is selected here by default but you can also switch between 24/7 non-stop mode (works for premium account holders only) and also the Podcast mode which records your show but is not LIVE. Here you will also notice that the entire console is divided into different vertical and horizontal panels, the first panel which has the record button is for starting a broadcast, the second one is for adding a commercial break, The vertical panels below are for the Microphone, Deck 1 and Deck 2. Then you have a Playlist panel at the right, below which we have the Sound FX (sound effects) panel.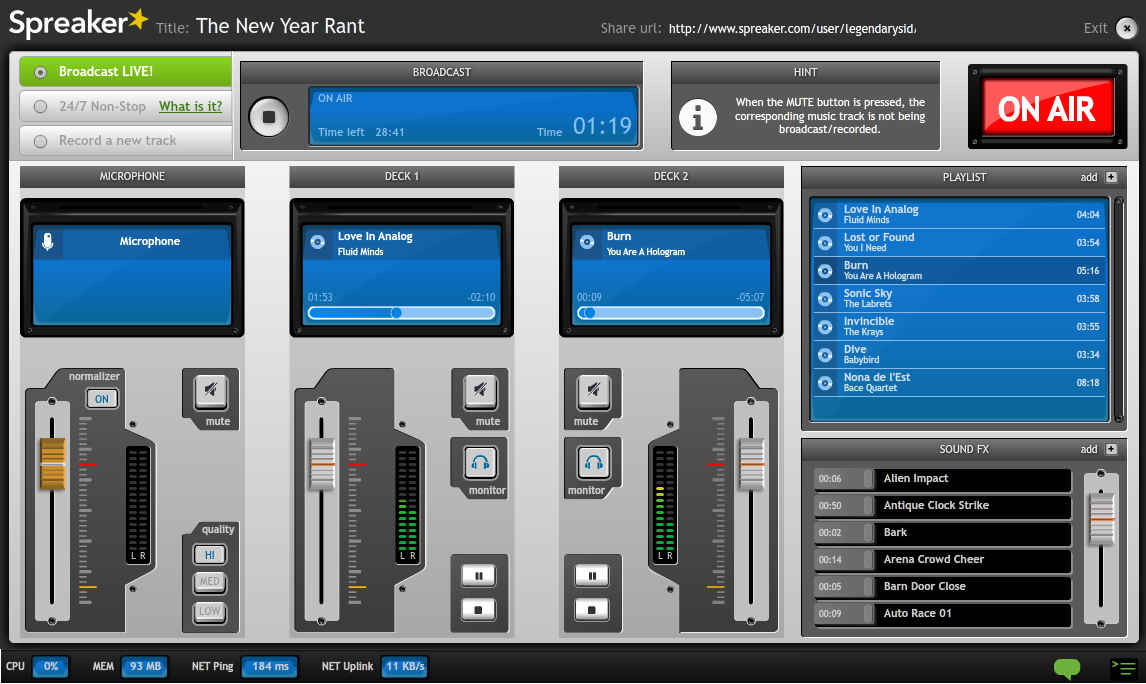 Starting a broadcast is very easy, just click on the Record button on the broadcast panel and your broadcast will be live online. Once you start a broadcast, you will then see a link at the top of the page which you can copy and share with anyone. Using this link, anyone can tune-in to your broadcast and enjoy your show. If you may have already connected your Spreaker account with Facebook, then whenever you start a broadcast, you will be given an option to publish the broadcast on your Facebook page. This will notify your friends on Facebook about your new episode and will let them listen to your show.

You can use the microphone panel from the mixing pads to control your speech volume. The microphone panel also allows for switching your speech quality between HI, MED and LOW. The two deck panels allow you to add a music track from your playlist onto it so that you can play it in your broadcast. Each of the deck panels also have their individual volume controls and Left/ Right indicators along with the Play, Stop and Monitor buttons. If you have tracks on your playlist which you might want to play, then simply drag and drop the required track on either of the two deck panels. Once you play a track on any of the decks then you will be able to see the song information and elapsed time at the top of the panel.

Tip: Populate your Playlist and Sounds FX panels before starting a broadcast, this will make it easier for you to sort out the tracks, jingles or effects that you may require during a LIVE broadcast.

The console also has a chat feature built into it. Your Spreaker followers can chat with you during the broadcast. If you don't want to chat with anyone but only make an announcement to your listeners, you can use the lock chat feature to do so. You will also find a symbol at the right hand bottom corner on the console, this is the log feature which stores the Log History of your broadcast. There are some indicators at the bottom left which display the CPU, memory, NET ping and NET Uplink statistics.

You can get creative and add a special touch to your broadcasts by uploading tracks onto your playlist and adding these tracks to the deck panel. The Sound FX or Sound Effects panel allows you to add small sound effects in between your broadcasts. Spreaker provides a huge list of available sounds which you can add in your Sound FX list. If you want to take a small break in between your broadcast, you can add a commercial break too. However, you may only be able to choose a commercial break of your choice once you sign up for a premium account.

Note: You can broadcast for only 30 minutes if you are a free user but the best part is that there is no limit to the number of 30 minutes broadcast segments you can do within a day. You need to upgrade your account to premium if you wish to broadcast for more time per segment or episode.

Stopping your Broadcast
You can stop your ongoing broadcast by clicking on the Stop button in the broadcast panel. Doing this saves your broadcasted episode and takes you to a page which allows you to edit details about your podcast and add your work to any of the mentioned categories such as Talk, Music, Movies, News, etc. This page also allows for sharing your podcast on various social networks and groups. You can even send invites to your friends by Email or on Facebook by connecting your Facebook account with Spreaker. Clicking on the big green Next button will take you to your Spreaker dashboard. Your broadcast will be available on your shows page in the dashboard and also on your Facebook page allowing people to listen to it anytime they want.

Your Home (Dashboard)
Home basically provides you with an overview of your entire account and allows you to manage your shows and their episodes. It also enables you to upload music to your music library which you can use during broadcasting. Here you can also delete tracks from your music library. Home also displays the no. of free hours remaining. For a typical free user. The no. of hours allowed is 10 and if one wishes to have more, then he/she may simply upgrade to a paid premium account. Or when you don't have enough space in your account, you can delete shows which you think are unnecessary now.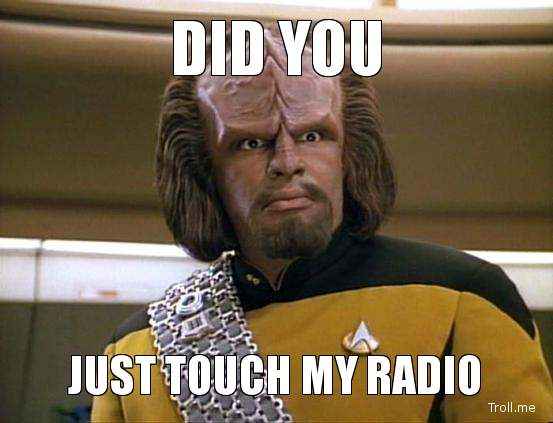 Your Episodes
You can see a list of your episodes on the Your Episodes page with their date and time of creation. This page also displays the name of your episodes along with the show which the episode is associated to. You can edit or delete your episodes from this page too. Another feature of Spreaker is the Statistics page. This page provides an overview of your Spreaker reach as it divides your shows and episodes into categories and displays statistics about each and every show or episode individually.

Your Shows
This page displays details such as the number of episodes in the show, number of plays and also total number of times the show has been downloaded. You can also edit your shows or create a new episode on the Your Shows page.

Music Library
The music library in Spreaker collectively lists out your entire music collection on Spreaker. It categorically distinguishes between Music, Jingles, Loops, Soundtracks and Effects and lists the Name, Artist, Album, Length, Style, Filename and Status of each and every category of files or tracks in the library. You can even search for a particular file or track from its search box. Your free account has a limited amount of space which is displayed to the right side in the music library.

Tip: You should answer all the questions in your profile and complete it 100 percent in order to let your listeners or followers know who you are, and from where you belong. Also, connect all the supported social accounts with Spreaker in order to spread news about your broadcasts to people around the world which will widen your reach and help in making you popular on Spreaker.

Downloading episodes
Spreaker also allows you to download your episodes. Just head over to your Episodes page and click on the required episode. On the page of that particular episode, Click Download and the file will be downloaded to your PC. Similarly you can also upload various audio formats to your Spreaker account for use in your broadcasts.

Following other users
Being such a good online LIVE radio platform, Spreaker has a huge amount of popular active users who have regular radio shows on Spreaker. Depending on the type of shows you like, you can follow users of your choice by just clicking the Follow button on a user's page. On doing so, you will be notified every time the user you are following has a new show. All of the activity of the users you are following appears in the Recent Activity section on your Spreaker Home and you can directly play their episodes right from the activity section.

Tip: Once you start your radio show on Spreaker, try to make sure that you do regular broadcasts and episodes for your show. Your followers will stick to you (provided your show is good) and may lead to an increase in the number of followers or more followers.

Listening to others shows
Not in the mood to broadcast a show, or just want to kill some time? You can listen to shows from other Spreaker users on the Listen page. There you will see a list of shows which are currently on air.

Sharing on SoundCloud
Since its inception, SoundCloud has been the biggest help for artists, as this audio distribution platform allows for promotion, collaboration and distribution of audio recordings amongst musicians and also amongst their followers making it the best stage to display or share your work. Your Spreaker account can be connected to SoundCloud enabling you to showcase your work to a much bigger community of artists. To do this you just need connect with SoundCloud on your Spreaker Home.

Spreaker on iOS devices
Are you away from your computer when you have scheduled a new broadcast for your fans? No problem, as you can still go on air easily using the Spreaker app for your iPad or iPhone. Spreaker's iPad app is beautifully designed and the first thing you will notice is that it directly opens up into the "DeeJay" console. You can log into your account through the app and start broadcasting your show directly just by using your iOS device. The best part about this is that, the interface of the console on the app is very similar to the web interface so that you won't be confused about how to use it.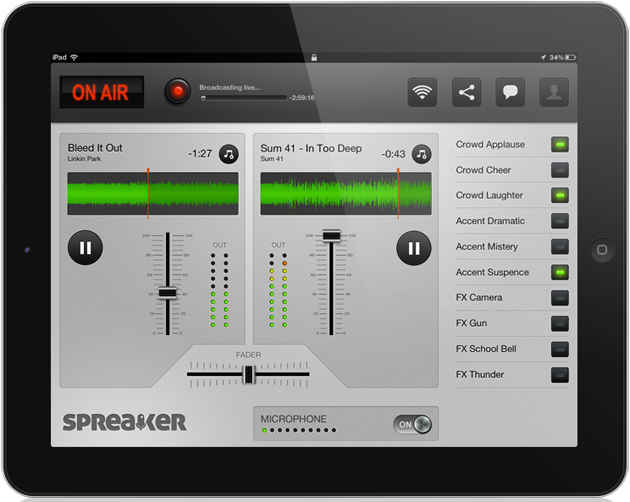 Finishing up
Spreaker is a good service for those looking at starting their own online radio station. Explore all the various possibilities Spreaker provides and you may become a famous online radio jockey (RJ) one day. To find tutorials and learn more, you can visit Spreaker's YouTube channel here
May the dashboard be with you!