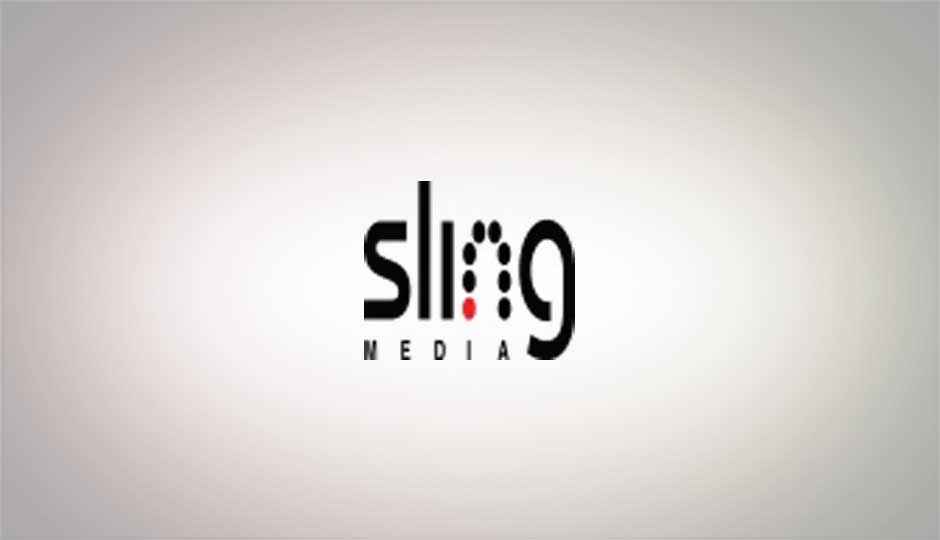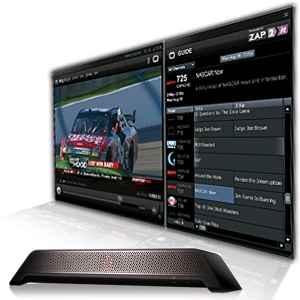 Placeshifting technology, which involves viewing and listening to live, recorded or stored media on a remote device over the internet or a data network, is fairly unheard of in India. Sling Media Inc., a wholly owned subsidiary of Echostar Corporation announced the launch of Slingbox in Mumbai today, a product that falls under the placeshifting tech category.
Sling Media unveiled a range of consumer electronic products such as Slingbox 120, Slingbox PRO-HD, SlingPlayer and SlingLink which promise to enrich your TV viewing experience across various screens. Slingbox acts as a medium between your TV's set-top box and devices like your laptop, tablet, media-player or phone (basically any device that can be connected to the net) and can beam the TV content onto these devices. It allows you to watch and control live TV content from a cable box, satellite receiver, DVR or video camera on any remote device such as a cellphone, laptop or tablet located anywhere in the world via broadband internet connection.
The Slingbox accepts TV source input and is also connected to your home network router. You will have to install the SlingPlayer on your device (laptop, tablet or cellphone) which will use your home network (if you are at home) or surrounding WiFi or wired internet network (if you are outside your house) to beam your TV content onto these devices.
There is a catch thought. You can only view one active stream at a time. Consider these two scenarios:
a) Your TV in the living room is OFF, but your set-top box connected to the Slingbox is on. Then you can view your TV channels on your laptop / tablet / phone as you would on a TV and change channels accordingly, using your home network.
b) Your TV in the living room is ON, then the device configured with the Slingbox will only be able to see what is being played on the TV. As set top boxes are limited to a single tuner in India (one TV per set top box), therefore you cannot view a different channel on your mobile device from the one that is currently on your TV.
This means that you cannot watch your IPL matches, while someone else in your house is watching 'Balika Vadhu'. Also you cannot simultaneously play your TV content on your laptop and other mobile device. It has to be your TV laptop / tablet / cellphone. When we asked him about this limitation, Bhupen Shah, Founder and CTO said, "We cannot stream the content simultaneously on more than one device, as that would amount to broadcasting and that is not fair on the content authors."
The Slingbox devices come with composite ports, component ports and a LAN port. There is a USB port as well, but as of now you cannot connect your hard drive and stream media from it. You can connect your HD media player or Blu-ray player to the Slingbox PRO-HD device alongwith your TV source in. You can watch content off the stored media device, while someone else is watching TV in your house. The user interface has a virtual remote control from which you can operate your media as you would on your home TV. Sling Media have fed the remote control codes from all the popular Direct-To-Home providers.
On being asked how different SlingPlayer for mobile is from the Mobile TV offered by various 3G service providers, Raghu Tarra, MD Sling Media, said, "In the mobile TV option offered by cellphone service providers, you have to buy their packages, and you are limited by their choice of channels. In case of the SlingPlayer on your mobile device, you are watching content that you have already paid for. You do not have to buy a separate mobile TV plan as such. You are just watching your TV on the mobile screen."
The MRP for Slingbox PRO-HD, which can stream high definition content is Rs. 14,999. Slingbox 120 can stream standard definition will set you back by Rs. 7,999. The SlingPlayer software for mobile phones is selling at $29.99 (approx. Rs. 1350). In addition to these products there was SlingLink, which is a basic network adapter which allows you to create a Slingbox network over your existing home's electrical wiring. SlingLink was priced at Rs. 4,999.
While the product is great for home use over your home network, we felt that outside your house, you are limited by bandwidth of the internet connection you will get. On the mobile phone platform, Sling Media is banking heavily on the 3G technology, but again the user will have to bear the data charges for the streaming. The pricing we felt was on the higher side, and the least they could have done to sweeten the deal was bundle in the SlingLink for free.
Let's face it, in most home setups, the TV source is located in the living room whereas your router is in another room. One way to connect the Slingbox to the router will be by moving the router in the living room and use a WiFi dongle on your system or WiFi on your laptop. Other alternative, which looks aesthetically disastrous is connecting a LAN cable from your router (in your room) to the Slingbox in the living room. So shelling out Rs.4,999 for a tool which will help ease the connectivity mess, seems a bit too high.
Summing up, we will be keeping an eye on the consumer response to this product. Keep an eye out for our review of these two products in the near future.
Specifications
Slingbox PRO-HD

Network Bandwidth:
HD Video: 1.5 Mbps or higher
SD Video: 600 Kbps or higher
Mobile Video: 150 Kbps or higher
Supports audio and video sources like: Cable TV STB, Digital Cable STB, Digital Video Recorder, DVD player/recorder, HD Component input support with reolution upto 1080i, Satellite receiver, Video/security camera, Windows Media Center Extender
Slingbox 120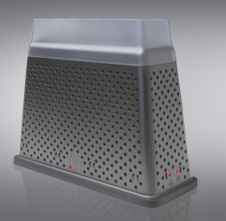 Network Bandwidth:
SD Video: 600 Kbps or higher
Mobile Video: 150 Kbps or higher
Connects to one SD composite video source such as: Cable TV STB, Digital Cable STB, Digital Video Recorder, DVD player/recorder, Satellite receiver, Video/security camera, Windows Media Center Extender
The products will be available at retailers like Croma, Reliance Digital and online stores like Flipkart.com by the end of the month in Mumbai, Bangalore, Hyderabad and NCR regions.