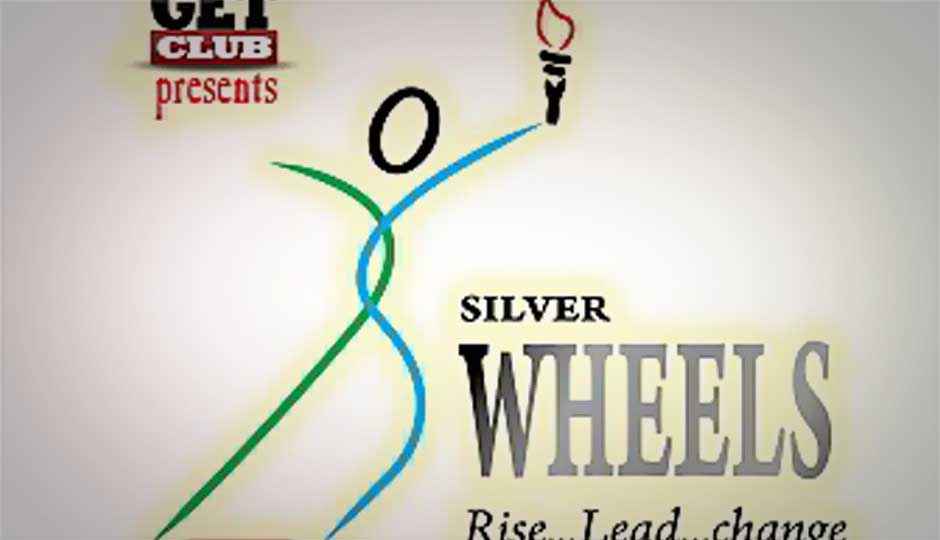 WHEELS is not a new name to Jamshedpur, the annual fest organized by the Graduate Engineer Trainees (G.E.Ts) joining Tata Motors Ltd., TML Drivelines Ltd. (formerly HVAL & HVTL), TELCON, Tata Technologies Ltd. and Tata Cummins Ltd., attracts hundreds of students every year. Now a tradition which is eagerly awaited, WHEELS provides students a platform to showcase their talent, skill and creativity. The various events test the ability of students in many areas, sometimes simultaneously and supplement their intellectual growth. But the Idea of WHEELS is more than just events and competitions. WHEELS is a synergy of creative energies, a community led effort that promises to be as festive as it is challenging.
Empowered by its glorious history, this year WHEELS gets even more special as it enters its silver jubilee and is celebrated as SILVER WHEELS. While SILVER WHEELS retains its classic charms - the events for which it has been admired, introduced are many new and exciting events which are sure to ignite young minds. Robotics will present an array of automations that will perplex every mind. Nirmaan is the cycle assembly workshop that will teach students the intricacies of a bicycle and grow into the field of automobiles. Apart from these new events the traditional events have been ramped up and are sure to be just as intriguing.
Due to the overwhelming no. of registrations for Silver WHEELS, prelims were held for every event on the 10th, 11th, 12th and 13th at Engineers Hall and Telco Recreation club. The prelims witnessed a turnout of 3158 participants, all as enthusiastic and eager to prove their mettle. Treasure Hunt and Solo Dance witnessed massive turnout of 200 teams and 147 participants respectively. The number of participants almost doubled from last year. The most sought after event however was the WHEELS Cyber Games, which tests skills in the arena of virtual gaming, received more than 750 entries. Singing events were also flooded with 124 very talented participants that made short listing a tough task for the judges.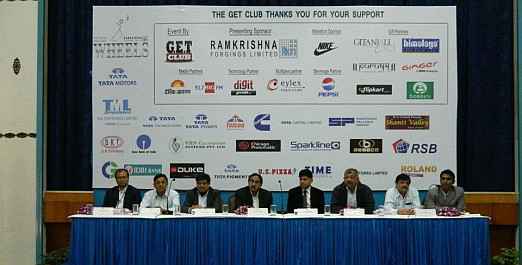 Intellectual events also witnessed a huge turnout. Robotics prelims saw 80 highly motivated teams appear in the preliminary examination to get a chance to partake in the high-tech robotics workshop during the main event. Nirmaan – The cycle assembly workshop too was received with much excitement as 86 teams lined up for its preliminary screening. With the prelims over, 725 participants have been shortlisted for the final rounds.
SILVER WHEELS will be flagged off on the 18th of December with the ENERGY MARATHON aimed towards creating awareness for our fast depleting energy resources and appeal for an energy efficient world. Registrations from over 50 schools, colleges and corporations have ensured a record breaking participation of 1274. Beginning from TELCO club at 7 A.M , the 5 km marathon covers areas around Telco.
The finals for SILVER WHEELS events will start on the 22nd of December, with the inaugural night and events running parallel throughout the day. To celebrate the start of events there will be a sky lantern tribute and a cultural night.
Battle of bands would be the key attraction on the 23rd evening.
Mega-nite the grand finale will witness a scintillating performance by K.K. the renowned artist as the star attraction for SILVER WHEELS after the prize distribution ceremony. The grand finale promises to be a night that Jamshedpur will remember for times to come.
We hope to live up to the expectations and dreams and take WHEELS to a whole new level in its 25th edition.

The schedule of events will be as mentioned below:
DATE

EVENT, VENUE

18.12.2011

ENERGY MARATHON-2011, TELCO CLUB

22.12.2011

FINALS OF EVENTS, TELCO CLUB

INAUGURAL-NITE, TELCO CLUB

23.12.2011

FINALS OF EVENTS, TELCO CLUB

24.12.2011

FINALS OF EVENTS, TELCO CLUB

PRIZE DISTRIBUTION & MEGA-NITE , SUMANT MOOLGAOKAR STADIUM