Net Neutrality – Democracy strikes back
A crucial concept the discussions around which had been confined to the West until now suddenly became a raging topic of debate and action in India this year. In a country which has radically limited circumstances when compared to developed countries – such as weak infrastructure, shortage of power supply, and misplaced economic and social policies mirroring the first world – the issue of letting the internet remain neutral becoming the cynosure of dispute was an unanticipated development. Several corporate initiatives came under fire as they appeared to threaten net neutrality. Facebook's Internet.org (later rebranded as Free Basics), for instance, provided free access to a few websites through an app in partnership with Reliance, while Airtel's "Airtel Zero" scheme gave free access to its customers to those apps that had signed up for the scheme. Flipkart was one such company that faced massive amounts of ire from consumers.
Later, TRAI released a consultation paper on Over-the-top (OTT) services and Net Neutrality for public feedback, and it saw unprecedented participation by the public with over one million responses sent to TRAI. Meanwhile, the other side, the Cellular Operators Association of India (COAI), also ran a campaign called Sabka Internet, Sab ka Vikas in a bid to counter-oppose; they claimed that they received four million supporters. Currently, Mark Zuckerberg, CEO and Founder of Facebook, is on a mission to convince Indians that Free Basics has India's best interests at heart.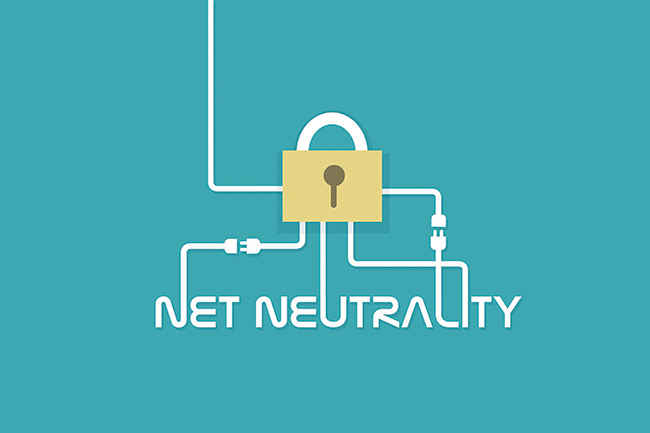 Digital India initiative – Forging connections
Given how India is the go-to place worldwide when it comes to software outsourcing, it was astounding to note that we lacked a digital connect within the country all these years. However, technology in India received a booster shot of sorts when the Government of India launched the Digital India initiative on July 1, 2015, to provide Government services to citizens via the electronic medium, by improving on the online infrastructure and creating it wherever needed, and increasing internet connectivity in the rural parts of the country.
Thus began the trend of India's digitization; projects pitched under the ambit of this initiative include universal phone connectivity, provision of broadband internet connections to 2.5 lakh villages, Wi-Fi in schools, public Wi-Fi hotspots, 4 lakh public internet access points, among other initiatives planned by the government such as e-education, e-health, a national scholarship portal, and Botnet cleaning centres. Among the active services are:
1. DigiLocker, a digital locker for storage of all important documents like educational certificates, identity cards, and even land records, aims to eliminate the use of physical documents. It will also enable citizens to share electronically verified documents with government agencies. Goodbye, fat file folders!
2. Attendance.gov.in, a new system to keep tabs on the attendance of government employees in offices, started with the implementation of Biometric attendance keeping from central government offices in Delhi. All hail technology!
3. Mygov.in, a citizen participation platform formed to promote active participation of citizens in the governance and development of the country, was launched in 2014, and its revamped version in 2015 included polls, hashtags, interactive discussion forums and integration with social media. It makes good use of analytics and data mining tools and invites suggestions for its upcoming activities. Finally, the IT skills of Indians are being availed of by India through Digital India.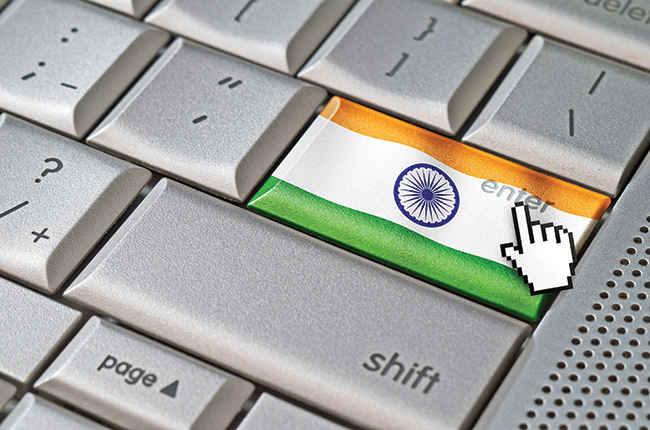 I dream of Star Trek
Every time the final frontier triumphs, geeks and nerds all across the globe break into a collective happy dance. Space has always fascinated us mortals, so it wouldn't be an overstatement to say that its exploration is one of humankind's top priorities. Mars has forever captured our imaginations, be it via tales of Martian invaders, the conversation around the inception of life or the more practical matter of setting up colonies over there. The entire world let out a collective gasp when NASA made a landmark broadcast on September 28, 2015, announcing the discovery of some substantially strong evidence of the presence of liquid water on Mars giving way to myriad speculations ranging from the possible existence of life there (that's right, aliens!), to the availability of usable water for future colonists. NASA's Mars Reconnaissance Orbiter, using its imaging spectrometer, detected hydrated minerals on slopes with darkish streaks appearing to stream down deep slopes during the warm seasons and fade out during the cold; this points to a likely shallow, subsurface flow of water.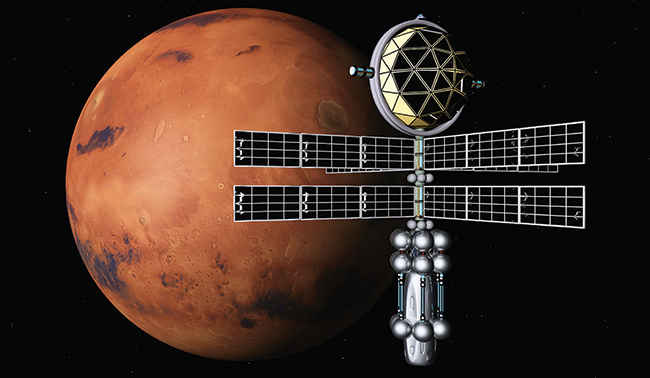 The universe has different ways of reminding us how we haven't managed to shave even the tip off the iceberg when it comes to our knowledge of its working. For instance, molecular oxygen, which is abundantly present on Earth, had been ruled out as being present on comets. But then the comet 67P popped up displaying a high proportion of these molecules. Being highly reactive, it was expected to bond with the abundantly available hydrogen. It was also assumed to be a primordial element that predates the solar system. What's more, this new find raises questions about the classic theories of star system evolution, including the one on comets bearing the seeds of life.
Budget phones kick some flagship ass
2015 saw a wave of good quality, high-spec budget phones in the market. Things have never looked better for the budget conscious buyer, who was, when it came to Android, stuck with configurations with terrible specs (low internal memory, low powered processors, terrible battery life, poor displays) all this while. Among the well-known and trusted brands, Motorola was the one to start the budget war with the Moto E which offered amazing specs at a low cost. In 2015, Motorola continues to churn out even healthier specs at equally low budgets. Motorola's competitor Xiaomi went one step ahead and offered specs unimaginable for the price bracket at which they were offering their products. Currently, its Redmi 2 Prime offers 2 GB RAM and 16 GB internal memory, along with an SD Card slot for expansion – an idea that would've seemed ridiculously inconceivable in 2014. Lenovo followed suit and currently offers the A6000 Plus in the same category. Apart from these, there are many more companies who launched budget phones with the specs of mid-range devices, including a few Indian ones.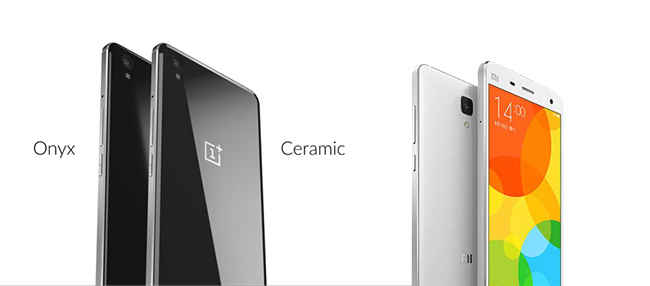 The real head-turners, however, were the flagship killers – upper mid-range phones with flagship specs, including the Moto X, OnePlus One, Mi4, OnePlus X, Asus Zenfone 2, and some mid-range phones offering similar top-end specs like the latest processor, large ram capacity, and large internal storage, at half the price. No wonder the old players in the cell phone industry (read: Samsung), are facing a period of lull. We reckon things are only going to get better after this.
Moving closer to Skynet
Machine learning is a type of AI where the computer is able to learn without being explicitly programmed. As much as the concept sounds like the plot of a cult SciFi movie, it is true that these ALs actually grow and learn when exposed to new data. The good news here is, it is not just foreign corporations that are investing heavily into this idea. Some of our very own homegrown IT companies possess some of the best Machine Learning platforms. Wipro's Machine Learning platform, Holmes, for instance, automates industry-specific business processes by leveraging machine learning, pattern recognition, semantics and knowledge modeling technologies. Tata Consultancy Services recently launched its own platform, Ignio – one of their most significant innovations. Ignio is the world's first neural automation system for enterprises and can be used to automate and optimize their operations and service. If connected to an existing system, it will learn how it functions.
However, this is still not the biggest thing to have happened apropos this trend. In November, Google made an announcement saying it will "open source"-ify its artificial intelligence engine, TensorFlow. Considering how we know of its power, as it has been implemented in some of Google apps, Google didn't want to utilize it commercially. The company's main purpose behind this decision was to accelerate the evolution of AI, so that others could then simply improve upon Google's code. Machine Learning can be employed in sectors like financial modelling, health care, manufacturing, education, policing, and marketing.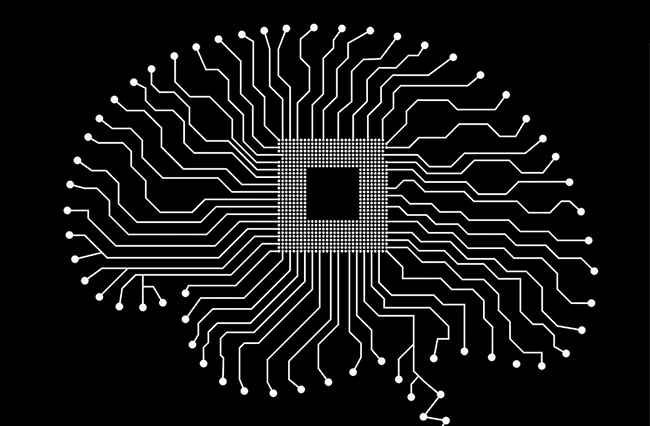 'Make in India' makes it to India
'Make in India' gained a lot of traction in 2015 due to multiple deals. This initiative was planned with the purpose of job creation, boosting the national economy, making the country self-reliant and giving the Indian economy global recognition. Following are the responses to the initiatives:
In January, the Spice Group signed an MOU with the Uttar Pradesh government to start a mobile manufacturing unit with an investment of Rs 500 crore. While Samsung discussed a joint initiative with the government to establish 'MSME-Samsung Technical Schools', the company also said that it will manufacture the Z1 in its plant in Boida.
In February, Hitachi said that it will increase its employee strength from 10,000 to 25,000 along with an increase in revenue. Huawei invested $170 million to open a new R&D centre in Bengaluru, and is also in the process of setting up a telecom hardware manufacturing plant in Chennai. In May, South Korean major Hyundai Heavy Industries (HHI) and public sector Hindustan Shipyard Limited, Visakhapatnam, came together to build warships. Samsung, on its part, will be collaborating with Kochi shipyard to build LNG tankers. In June, LH Aviation from France signed an MOU with OIS Advanced technologies to set up a drone manufacturing plant in India. In July, Russia selected Anil Ambani's Pipavav shipyard for a 'Make in India' naval frigate that will cost somewhere around $3 billion. In August, Xiaomi started manufacturing the Xiaomi Redmi 2 Prime in the country. Lenovo also started to manufacture Motorola smartphones at a facility in Chennai, beginning with the 4G variant of the Moto E (2nd generation). In October, Boeing's Chairman, James McNerney, declared that they could assemble fighter planes and either the Apache or the Chinook defense helicopter in the country.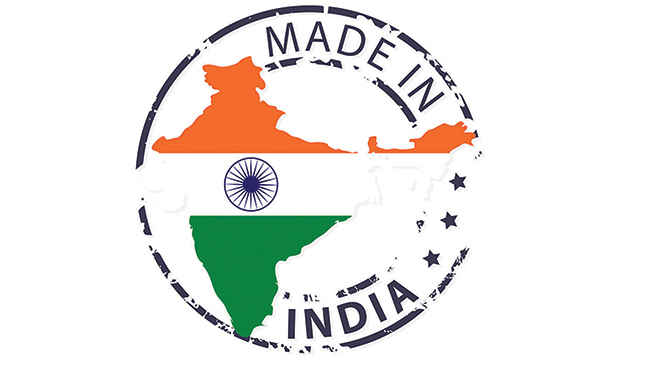 Industry giants plan internet for all
When industry giants take up the initiative to bring internet to the masses, there are bound to be some bizarre ideas which initially appear to be outlandish but start to seem sensible when the facts settle in. 2015 will be considered a landmark year in internet history, as four major corporate giants are now battling it out to spread the internet to every corner of the Earth. Google, Facebook, SpaceX and Virgin Group-funded OneWeb have all planned to beam internet from the high skies or wait for it…space. Google's project Loon aims to beam down internet from high-altitude balloons that will float around in the earth's atmosphere. Their broadcast range won't be much (somewhere around 12 miles) which means that they would have to use plenty of balloons to beam internet to every part of earth. Facebook's Aquila project involves drones which will fly around in the sky and beam down internet. They intend to wholly rely on solar, battery and composite technology for their drones. Elon Musk's SpaceX has plans to send up satellites in low orbit to beam back internet to the ground. The satellites will be small and number in the hundreds to give the planet global internet coverage. OneWeb also plans to beam down internet via satellites. Considering that it is a Virgin Group-funded project, it will definitely be implemented on a grand scale.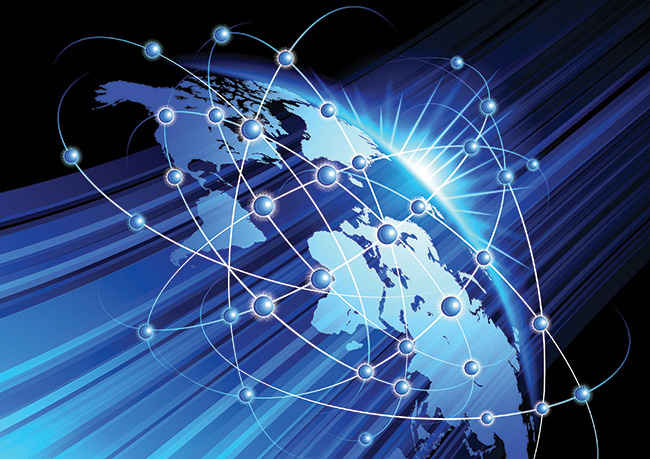 Digital money finally jingles in your pocket
According to a report by the Internet and Mobile Association of India (IAMAI), the digital payments industry registered a growth of 40% to reach a total revenue of Rs 120,120 crores by December 2014 due to rising transactions in the e-commerce, online transactions and utility payments. Milking this lucrative opportunity was inevitable which is why 2015 saw the launch of multiple apps for payment gateways and money transfers. A few of these apps that were launched in 2015 are as follows:
SBI Buddy: The State Bank of India (SBI), in collaboration with Accenture and MasterCard, launched its mobile wallet app called SBI Buddy which can be used to transfer money and make payments for online transactions. The app's service is available for existing and non-SBI customers.
Batua: The issue with most mobile wallet apps is that they are built for smartphones. To address this flaw in the system, SBI will be launching the Batua app for feature phones, which can be used to transfer money and pay utility bills.
HDFC Payzapp: HDFC's Payzapp is a wallet which can be linked to the bank's credit or debit cards. You can send money through Payzapp as also use it for other transactions.
HDFC Chillr: HDFC's Chillr is an app via which you can transfer money to your contacts, or pay for utilities and perform other transactions. Chillr is directly linked to your bank account.
OLA Money: OLA cabs ventured into the mobile wallets domain and launched their own wallet called OLA Money for recharges and money transfers.
LIME: Axis Bank launched the LIME app which is a mobile wallet, a banking app and can also be used for recharges, transfers and shopping.
ICICI Pockets: ICICI bank launched the Pockets app which functions as a mobile wallet. You can use it for money transfers (to any e-mail id, mobile number, Facebook friends and bank account), recharges, utility payments and other transactions.
There are many other apps in the market and even more in the offing – 2016 will see several new players entering the scene, which is great news for the consumer as we will finally be free of carrying physical money.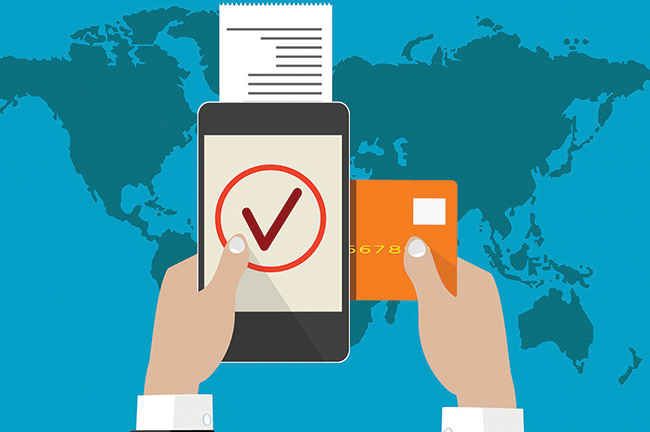 360-degree videos – reliving the moment
…Here we are not referring to the groovy Flo Rida track but to the concept of 360-degree videos, a revolutionary mode of videography which capture the significance of that phrase in its true essence. Basically, once you've taken the video, you can be fully immersed in its entire setting instead of having to watch it as a 2D clip. As the entire moment is filmed with an all-round vision, you can view it from any angle you fancy.
So surreal was the experience that the idea started trending heavily in 2015. Then the inevitable happened – YouTube and Facebook started supporting 360-videos and a new milestone was achieved by these giants. There are now plenty of 360-degree cameras available in the market, some of which are:
GoPro 360 Rig – Monoscopic 8K or Stereoscopic 8K type footage
Ricoh Theta M15 – Monoscopic HD type footage
360fly – HD Monoscopic (2D) type footage
Theta S – HD Monoscopic (2D) type footage
Specialized video footage, much like 360-degree videos, requires special software for editing purposes. The most-recommended desktop-based software for stitching up these videos are PTGui, Kolor and Video-Stitch.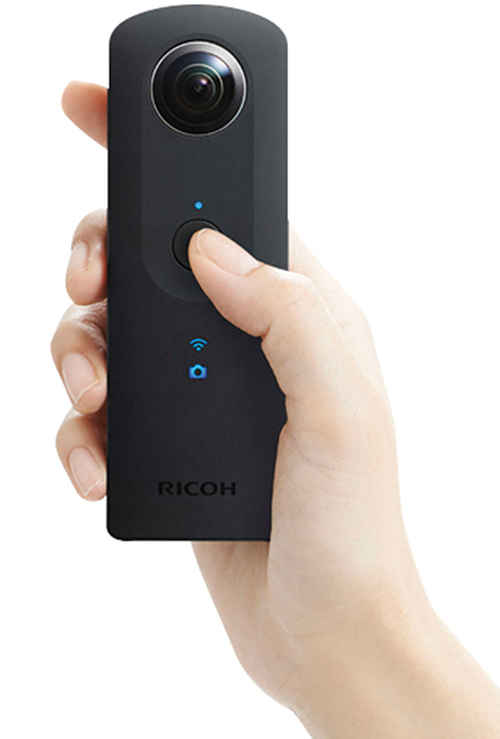 An eye on the past – Xbox One backward compatibility
Nobody likes their prized possessions to be made redundant, whether it is their collection of Star Wars memorabilia or simply a large set of games for a specific console model. In fact, a geek's collections are to him or her, a symbol of important investment and a matter of great pride. It is no wonder, then, that there were celebrations in the gamer community when Microsoft announced the Xbox One backward compatibility program. With over a hundred titles available right now and many, many more to release in the months ahead, you could finally play your entire collection on one console. It features an excellent range of games including the Gears of War series and the Fallout series – so you've actually got good titles and the initiative is not just a load of eyewash.
he Xbox 360 games ran in an emulator in the Xbox One, enabling gamers to use most of the features from both the systems, such as broadcasting, screenshots and Game DVR. Accessories and controllers of Xbox 360 wouldn't work on Xbox One (or vice versa). The surprise entrant in this trend was Sony, which tried to slip in PS2 compatibility for the PS4 without breathing a word to anyone. The Star Wars: Battlefront PS4 bundle available as a single download right now has games from the past like Star Wars: Bounty Hunter, Star Wars: Jedi Starfighter, Star Wars Racer: Revenge and Super Star Wars, and they appear to be running in a style emulating PS2, which suggests backward compatibility.
Further proof of this is that a PS2 logo appears when you launch the games. Sony later confirmed that they were indeed actively working on utilizing a PS2 emulation technology to pass those games on to the current generation. The most vital outcome of this development is that PlayStation fans will no longer have to be worried about being 'neener-neener'-ed by Xbox fans.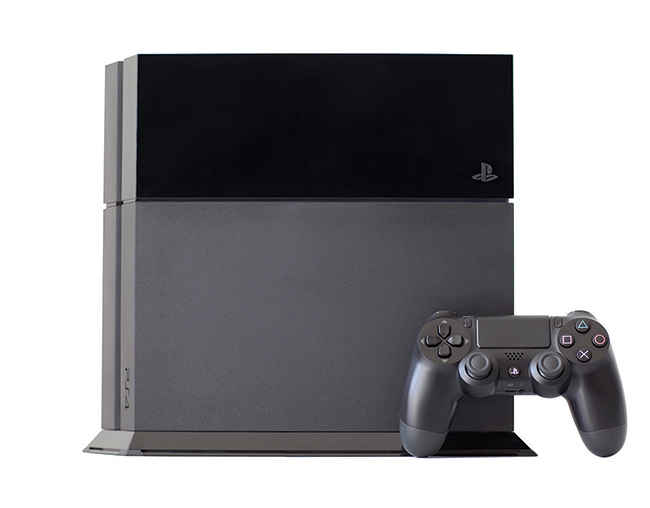 E-commerce – the 'billion user' market battle
Everybody and their uncle are now aware of India being a hot destination for e-commerce and they all want the biggest piece of the pie (or preferably all of it). The 'Indian e-commerce scenario in 2015' was the stuff that case studies in top B-schools around the world were made of. Some of the major companies involved in this competition are Flipkart, Amazon, Snapdeal and Paytm.
Flipkart: The Company closed a $700 million funding round this year with an evaluation of $15 billion. Till now it has raised a whopping $3.4 billion in funding from global investors. Founders Sachin and Binny Bansal also made their debut on the Forbes India Rich list, standing at No. 86 with a net worth of $1.3 billion each. The website's Big Billion Sale however was a little glitchy this time with some complaints from vendors and people using the app. However, judged against Amazon and Snapdeal, it emerged the clear winner.
Amazon India: Already a global giant, Amazon has planned to open up its war chest and invest $5 billion into its e-commerce venture in India, whose e-commerce segment is expected to reach a turnover of $100 billion by 2020. The company is also planning to launch its Amazon Prime and Amazon Instant Video services in India and is in talks with labels and music producers. The Great Indian Festival sale saw a quadruple growth in 2015 with an increase of 230 percent in the number of customers.
Snapdeal: The company closed a $500 million funding round this year after having raised $1.9 billion from global investors till now. It shipped out 6 million orders in the Diwali sales with 70 percent of them coming in from its mobile website and apps. A 17-fold growth was observed in sales, with a 10x growth in orders and a 5x increase in the number of users during Diwali. The company also acquired Freecharge, the online recharge and couponing site. Snapdeal went one step ahead and started selling property and automobiles on its website.
Paytm: The company raised $200 million in funding this year and generated Rs 300 crore in the three-day pre-Diwali sale which translates to a 6x growth. It sold around 500 Mahindra motorcycles and 1,000 bicycles during this period. Paytm also won the Title Sponsorship Rights for the Indian Cricket Team till 2019, besides venturing into hotel bookings this year. Its potential can also be judged from the fact that it became Ratan Tata's 5th e-commerce investment.
The e-commerce sector in India is expanding rapidly and the coming year will be witness to several new ventures.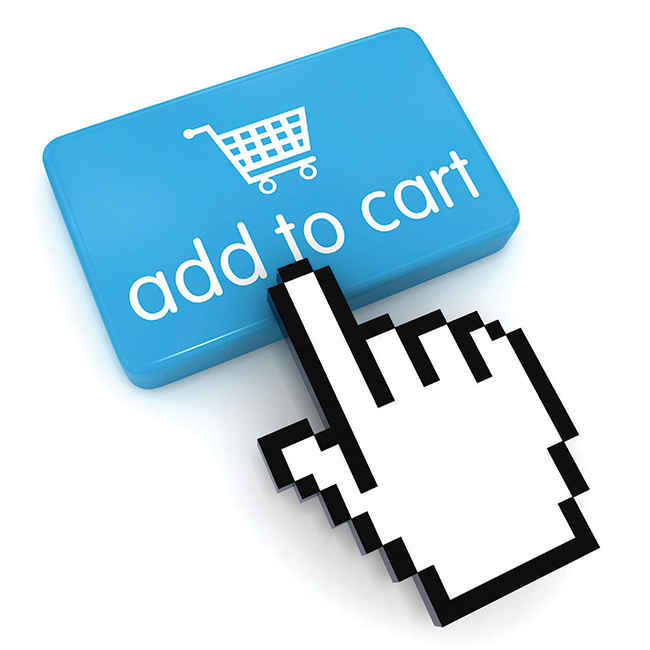 Pocket entertainment
Mobile entertainment platforms (read: mobile streaming) have a come a long way in India. The year 2015 saw the launch of multiple entertainment platforms which spoilt the consumer for choice. While there are many platforms in the Indian market, following are the new platforms that were launched in 2015:
Hotstar: Launched by Novi Digital Entertainment Pvt Ltd in February, Hotstar is an on-demand video streaming service which broadcasts TV serials, movies (regional included) and live sports. All for free.
Hooq: Launched in 2015, Hooq has over 30,000 hours of content in Hollywood/local movies and TV series. You can stream it on your mobile device or desktop
Apple Music:In July, India finally got access to over 30 million songs (as promised during its launch) from Apple Music. For Indian music, they tied up with Sony Music, Zee Music, Universal Music, and many more, while also offering a Beats 1 radio service. It has a three-month trial and then it becomes a paid service available for Android and iOS.
Eros Now: Eros International also launched its online entertainment platform this year, called Eros Now. It streams Bollywood and regional Indian movies, TV shows, music and music videos. It has both a free and a paid account, with the latter having a more rich catalogue.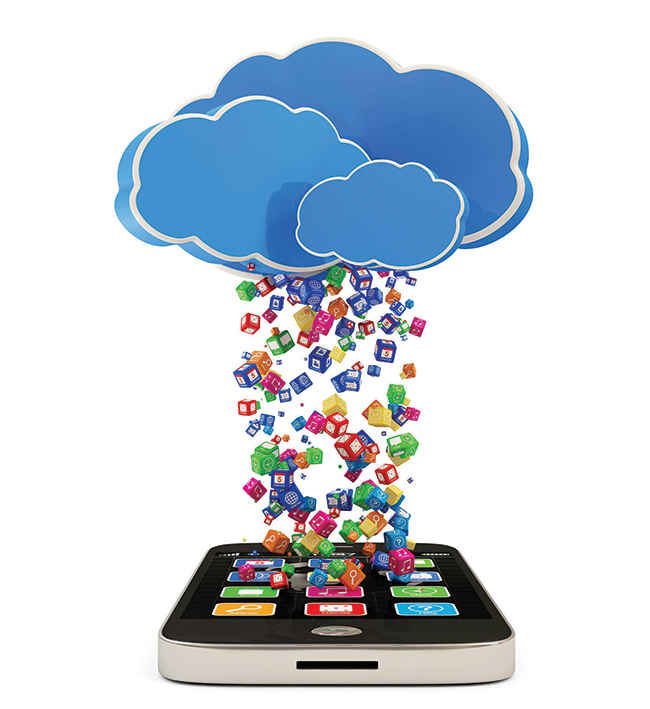 Drones everywhere!
In the recent past, drones were extremely expensive to own. But the past two years have seen an explosive growth of drones which has brought down their prices sharply from what they initially were. You can buy a good quality and affordable personal drone for around Rs 2.5k. There are plenty of innovative drones in the works, like one which wraps around your wrist and lets you take a selfie with a single tap. Then there are drones which follow your engagement in sports. Although there are more drones in the market than one can keep track of, a few important ones are as follows:
For video shooting: DJI Inspire 1 (4k camera), Walkera Tali H500, DJI Phantom 3 Standard
Programmable professional drone: 3D Robotics Iris+ – It can be programmed or modified to suit your needs like maybe track your cat around.
Unique drone: Parrot Minidrone Hydrofoil – The name says it all – it's a hydrofoil with a detachable mini quadcopter. When the drone's propellers are on, the hydrofoil zips across the water. The quadcopter can also fly by itself after detaching from the rest of the body.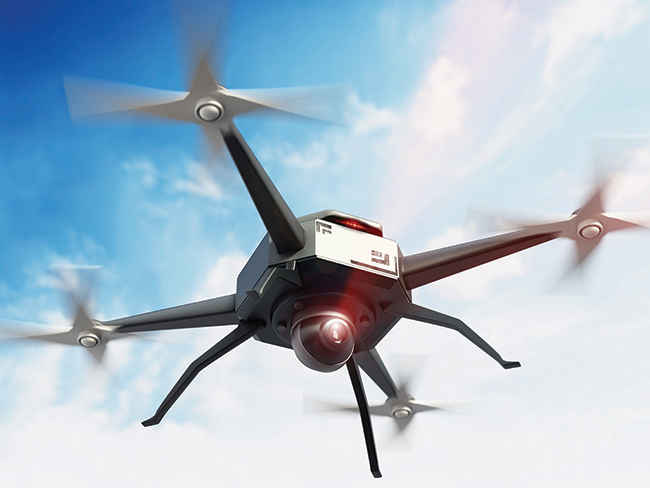 Your toaster is alive!
We've crossed the threshold of a world where home appliances will talk to you, send you reminders, and let you know when you missed something out on your schedule. Imagine your toaster telling you that this better be the last piece of bread you gobble down as you are on a strict diet! How would it know this? By accessing your diet chart stored on your computer (with your permission of course). This is not science fiction, just a wonderful something called the Internet of things (IOT) which looks like it's here to stay. Various technologies are being tested around the world as we speak, where regular everyday objects are connected to the internet to test the possibilities of such a union. For example, IOT hubs for home automation allow you to control different aspects of your residence, including security. B.One is one such system from India which keeps your home secure with features like a wireless doorbell which allows you to unlock your door from an app or lets you control your IR controlled apps.
Major IT companies in India are experimenting with IOT and coming out with innovative ideas such as an IOT-based pill box which detects whether you have taken your dosage or not, depending on which it will issue an alert to you in case you need to take your medicine. Then there is the IOT-based garbage can which scans everything that you throw in it and updates your shopping list. India, however, still has some time to come to a stage where IOT will be all-pervasive. For that to happen, the first thing that needs to be resolved is the issue of high-bandwidth internet connectivity. According to survey data, the global IOT market will be around $373 billion in revenue by 2020 and India will account for $10-12 billion of this amount.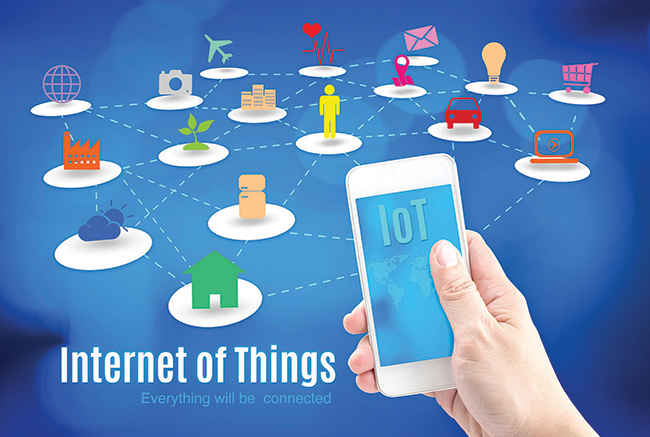 'Making' the future
Maker technology could be dubbed DIY material with a healthy dose of tech. With kickstarter and other avenues to back up maker entrepreneurs, these projects are at an all-time high. Following are a few features of the Maker Faire 2015:
The Maker Faire featured plenty of robots built with the open-source Arduino platform. Then there was the Wildgrid group which aims to charge your devices by tapping into dirt or beer. For musicians, there's Obilab Music. If you've ever wondered if you could carry your drum kit around easily, it has just the solution for it – the Obilab Drumkit made out of cardboard! Blink not; you read that right – cardboard. Meanwhile, the Balight bike wheel display is hypnotic when you look at it. Imagine an LED light show taking place in your wheel! It allows you to set patterns or words in the LEDs. Be prepared for a lot of attention when you take your cycle out for a spin. And once 3D printers become radically cheaper, you can be expected to see a lot of makers from India. After all, we have our own 'jugaad' culture which has led to some interesting innovations in the past.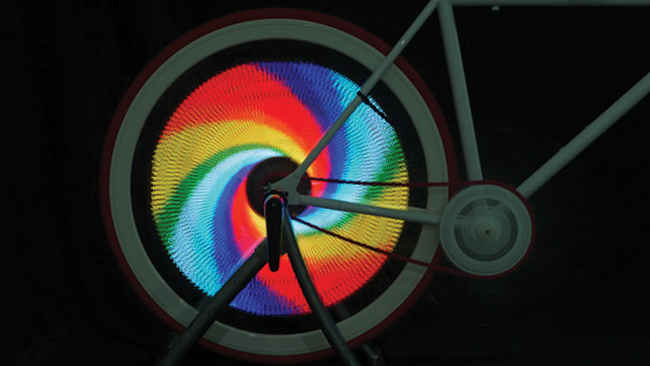 Other Popular Deals
Samsung A7 2016 Edition Golden

Rs. 18990 *

Buy Now

Redmi Y2 (Dark Grey, 4GB RAM,...

Rs. 10999

Buy Now

Realme 1 (Diamond Black, 4GB...

Rs. 10490

Buy Now
*Includes Cashback
​