Digit Event Promotional Feature: Revels, the cultural fest of Manipal Institute of Technology, is where the engineering youth of India get to live out alternate lives for a week: the electronics student gets to rock out on stage to Metallica, the computer science girl gets the crowd going with her dynamic hip-hop moves, and the quiet guy with the good notes from the mechanical department can release his inner van Gogh.
Four days of action-packed fun is what Revels promises all its attendees. Whether you decide to participate or not, there is something for everyone. For the sports enthusiasts, there are various sporting events, ranging from the popular ones like cricket and football, to the rarer ones, such as badminton and chess. The fashion show adds a certain touch of class to the festival, the models wowing the crowd with the sparkle in their apparel and in their eyes. The music and dance competitions unite the entire campus in a symphony of notes, both in-tune and off-key. EQ & IQ competitions will have contestants raging to prove that they are the brightest India's got.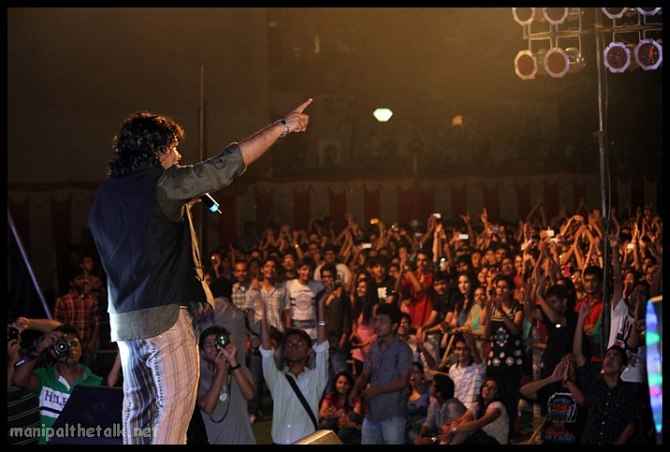 Proshow, this year to be a two-night affair, is Revels' biggest attraction. Professional bands from all over India come down to perform at Proshow every year, giving students a really memorable experience. This year's performers include Pentagram, featuring Vishal Dadlani, and Agnee. Proshow is definitely on the list of must-attend events this year.
For all those who are wondering what Revels '13 has to offer for those who aren't interested in participating, Revels '13 will feature a plethora of games, activities and food stalls. There are several open-air events that can be watched at leisure (read fashion show and band finales), and, last but not least, there is always the aura of festivities – the escape from one's mundane day-to-day life that Revels offers.
As far as cultural festivals are concerned, the more the merrier – people from all kinds of academic backgrounds are welcome. After all, competitions are nothing without competition, and participation is nothing without a crowd to cheer you on. Revels '13 promises to put a grin on your face and keep your feet tapping. Revels '13 promises you a good time and a fun experience, no matter how much or little you think you're capable of. Like George Eliot said, "It is never too late to be what you might have been."
Visit https://revels.in/home/ for more details