The year 2012 has been quite an exciting year for tech. We have seen the launch and coming of age of a few product categories, seen companies fight like children over the look and feel of their respective devices and seen the operating system world turn on its head with desktop and mobile integration.
The number of events that have happened in the world of tech are far too many to list in a few pages, so we have tried here to summarise the events of the year between the good (what made us happy), the bad (stuff that saddened us) and the ugly (stuff that we think went totally wrong)!
The rise of the phablet (Good)
Steve Jobs said that the reason the iPhone had a 3.5-inch screen was because it was easy to navigate with one hand. Then he said that 9.7-inches was right for a tablet was because anything smaller just made no sense.
The consumer market however disagrees. Despite the bulge it will cause in your pocket, the phablet is picking up as a product category that caters to the market that is confused between picking up a smartphone and a tablet.
The Dell Streak, when launched with its five 5-inch display was a precursor of things to come. The implementation was quite shoddy though and consequently the device failed.
Fast-forward to 2011 and Samsung dared to bridge the gap between the smartphone and the tablet with the launch of the Galaxy Note. The device succeeded and the rest, as they say, is history. Asia has seen the biggest demand for the phablet when compared to global sales figure. So its natural, that a country like India has become a hot selling place for these devices. In 2012, we have seen the rise of quite a few smartphone-tablet hybrids that have been christened with the name Phablet.
Recently, we saw the launch of the Samsung Galaxy Note II, which has some impressive power under the hood – a quad-core 1.6 GHz processor, Mali 400MP GPU, a whopping 2 GB of RAM and expandable storage of up to 64 GB, but the price tag of `37,000 makes the device quite expensive. There are other products that have tried to take some of the Note's market share like the LG Optimus VU and the HTC Droid DNA but sadly, these products have failed to make an impression. Read Samsung Galaxy Note II Review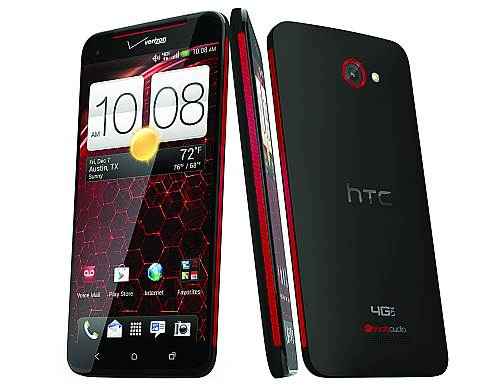 HTC Droid DNA has failed to make an impression as compared to the Note II
Since the category is relatively new, we have seen the rise of quite a few local companies entering the fray with budget phablets such as the iBall Andi 5c, Micromax Superfone Canvas A100 and the 110 and the WickedLeak Wammy Note.
The consumer is spoiled for choice. Ant the fact that more and more manufacturers want a bite of the phablet pie indicates that the category has just started heating up.
Talk to me (Bad)
Five years ago, if someone told you that you'd be able to talk "to" your phone and it would talk back to you, you'd probably not believe it. Now you have several talking phones each with it's own electronic avatar – Siri, Aisha, S-Voice – you can take your pick.
Just like many other things, Apple started the trend of talking to your smartphone by launching Siri with the iPhone 4S and a slew of third party apps have followed suit on the Android platform. We have even seen our very own desi assistant in the form of Aisha as a voice controlled personal assistant on Micromax budget Android smartphones.
Unfortunately, none of these assistants are perfect and have a long way to go before they reach the capabilities of the "Heart of Gold" (Read Hitchhiker's guide to the galaxy!). Nevertheless, the trend seems to be picking up quite well and hazardously. Apart from it looking downright silly, we have seen people ask for directions from their phones and jaywalk on to the street. We've even seen people try talking to Siri on a plane and wonder why it isn't working?
Apple gives in (Bad)
If Steve Jobs could see the state of Apple today, he'd totally turn in his grave. The man was completely against the idea of a smaller iPad and a year after his death the device has seen the light of day. His legacy isn't upheld, but we'd let you decide if this was a good or a bad move on Apple's part. One reason why Apple probably caved in to this device is because in the recent past we have seen the rise of a number of 7-inch tablets and the price starts from a mere `6,000 and goes all the way up to `30,000. Steve Jobs had said, "The reason we [won't] make a 7-inch tablet isn't because we don't want to hit [a lower] price point. It's because we think the screen is too small to express the software. As a software driven company, we think about the software strategies first."
Android as an OS too is getting better by the day, and with budget tablets running on Android 4.0 ICS at the very least, Apple is facing some serious heat.
When Steve Jobs vowed to destroy Android he would have done a lot more than just shot himself in the foot as that's what Apple did. Tim Cook announced the replacement of Google Maps with its own maps app and the removal of YouTube as a native iOS app in iOS 6. Nokia phones today have better maps than iOS 6 and Tim Cook had to issue an apology note to consumers. Not only that, when the iPhone 5 went on sale, the 30-pin to lightning dock converter wasn't available.
Things aren't going well for Apple. In November 2012, the stock price of the company was at a six-month low.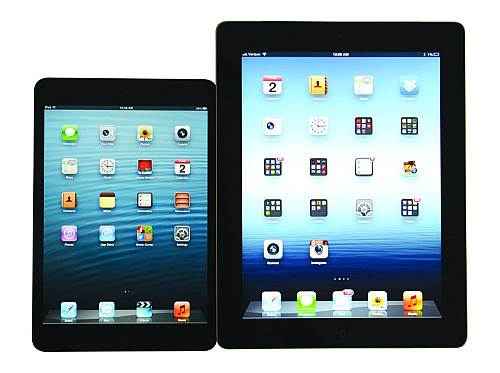 The iPad Mini and iPad place side by side. Apple launched two new iPads this year
Things are getting picture perfect (Good)
We have seen quite a few cameras hit store shelves this year that have impressed us. The highlight of the year, apart from the large array of cameras launched has to be that the potential of the cameras is increasing and its form factor and size is decreasing. Big sensors have found their way into small bodies and professional features, once found only in the high end cameras, have started making their way to the entry level and mid range DSLR's. The feature set has reached such a level that we have seen full frame sensors make an appearance in smaller cameras.
Cameras like the Sony RX100 are by no means DSLR replacements but they definitely make for a very good supplement. Its elder brother, the Sony RX1 houses a 24 MP full frame sensor in a compact body, which is great.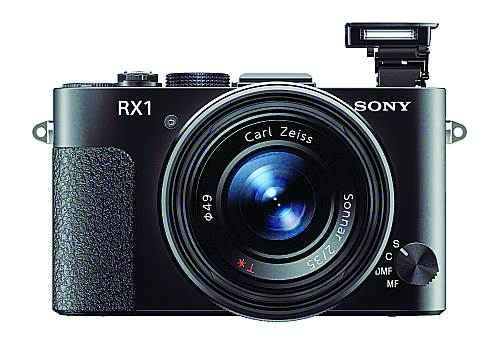 Sony RX1 sports a 24 MP full frame sensor
Two big guns that made headlines this year had to be the Nikon D800 and the Canon 1DX. The Nikon D800 has a 36MP sensor as a highlight as well as some other great features like an RGB Matrix III meter (91,000 pixel), support for dual-memory card slots (CF and SDXC) and more.
The Canon 1DX on the other hand has an 18MP full frame sensor, 14 fps shoot speed, 61 point AF system with exceptional tracking and a weather sealed body making it a professional photographers wet dream.
Canon also released its first mirrorless inter-changeable lens camera –the EOS M this year. Olympus updated its PEN line of cameras with the E-PL5 and launched its flagship mirrorless – the retro design sporting OM-D E-M5 earlier in the year. This will be a category to watch out next year.
Windows universe is divided into two platforms (Ugly)
Windows 8 is one of the biggest revamps to an operating system that we have seen in a long time. And this isn't necessarily a good thing. We put a Windows 8 powered desktop in front of a 45-year-old professional and she was stuck on the lock screen!
Consumers too are finding the new OS quite confusing as it offers a variety of versions (and this time it goes beyond the home, professional and elite editions) that work on a variety of hardware.
Windows 8 was designed keeping the touchscreen as well as mouse and keyboard in mind. This means that there are certain features that work best with a touchscreen, like navigating the start screen and there are some things that work best with the mouse and keyboard, like the traditional desktop.
Microsoft has done away with Basic, Home, Ultimate versions that we'd seen in Windows 7 and instead put out versions that will run on different hardware.
Windows RT
This is a version of the Windows 8 OS that will work on ARM powered devices such as tablets. The biggest downside to this version is that it will not run legacy apps. Put simply, the device will only run those apps that are available through the app store on the device. So if you want to run a third party browser or a video player, you can rest assured that it won't work. The RT version of Windows won't run x86 programs.
The advantage of Windows RT is that it is relatively easy for developers to port apps that run on Windows Phone 8 and make them run on Windows RT. This is easier said than done though. Remember how some of the iPhone apps were stretched when they ran on the iPad? We hope Microsoft will fix this and not simply import the apps.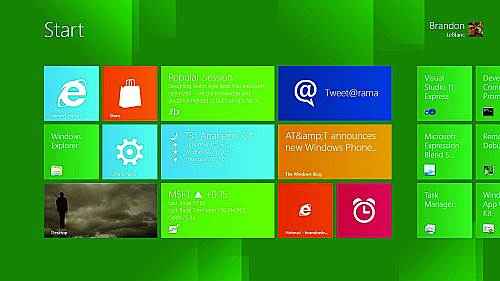 Windows 8 operating system has a very different user interface and works with gestures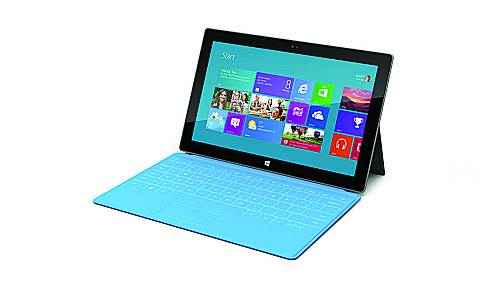 Microsoft Surface sporting Windows RT
Windows 8
Then there is the x86 version of the OS, which is essentially the desktop version, which will run on Intel or AMD, powered laptops, desktops or the laptop/tablet hybrids that have started to emerge. This version will run all applications/programs, that are available via the Windows Marketplace as well as those that can be downloaded from third party websites. Windows 8 Pro is another flavour of Windows 8, with the only difference being that Pro has the following three features: joining a domain, encrypting your disk with BitLocker and being able to log into your PC remotely.
Microsoft has gone all out with revamping the OS to the point that certain keyboard shortcuts too have changed. Hitting the Windows key on the keyboard no longer opens the start menu, but launches the Start screen. Only time will tell if this move is for the better and from what we have seen, customers are slightly resistant to change, especially since Windows 7 still is a really good and reliable OS.
The year in sequels (Good)
2012 has been quite a good year for gaming, especially if you are a gamer in India. The year has seen its share of gaming hardware as well as software launches. Sony finally succumbed to fan pressure and unveiled the PS Vita last year but the device hit the Indian shores in February 2012 and what a treat it was! Not only did it add a second analog stick, but also front and rear touch panels to add a better gaming experience. The end of the year has also seen the launch of the Wii U, the first next-gen console, but unfortunately, Nintendo doesn't officially launch its consoles in India.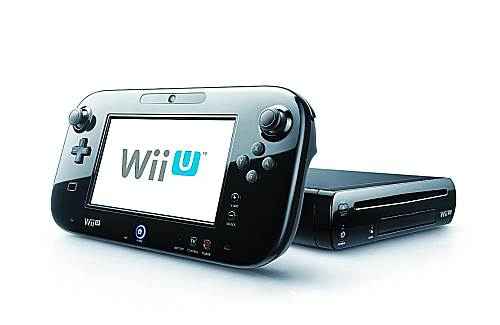 Wii U was the successor to the Wii launched six years ago
The year has also seen a slew of games hit store shelves. Like the past few years, we have seen 2012 release more sequels that big budget AAA new IP's. Games that hit store shelves included Max Payne 3, Hitman Absolution, Call of Duty Black Ops 2, Assassins Creed 3, Borderlands 2, Darksiders 2, Halo 4, Transformers: Fall of Cybertron, Resident Evil 6, Need for Speed: Most Wanted, Forza Horizon and a whole lot more.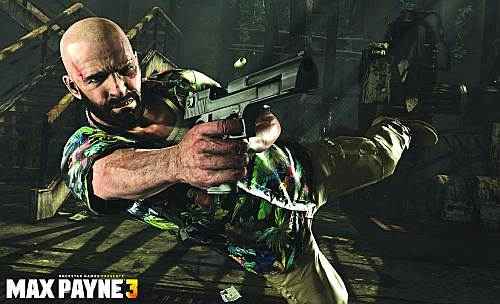 Rockstar finally released Max Payne 3 after a gap of nine years, and it was worth it
If you thought that paying a whopping `2,500 for a console game was bad, you may want to consider becoming a PC gamer as PC games are available for a mere `999. On the other hand, some games on the PC have become free to play. Even before Crysis 3 hits store shelves, Crytech has said that it is planning a free to play Crysis. Crytech has been quite open about making its games free-to-play or renting them out to gamers so that more gamers who cannot afford to pay full retail get access to AAA titles. One of the biggest titles to go free to play in 2012 was Star Wars: The Old Republic.
OnLive, as a game-streaming service seemed like a great idea on paper but practically didn't seem to take-off. The idea was that users could purchase a bare bones console and could stream the games from the cloud. The processing would happen server-side. The feature was available for PC users as well as a streamer that could be connected to the TV. Unfortunately, the service never picked up, mostly due to the lag on screen due to the slow back end processing of the game. In the past few months, the service has seen a revamp and is currently being offered as a feature with LG Smart TV and Google TV sets.
Even though we have seen a rise of online gaming in India, the trends hasn't really reached its full potential due to one factor alone – Internet speeds. The average household has a minimum speed of 256 kbps or 512 kbps and these speeds aren't enough to take advantage of either console or PC online gaming.
Patent wars (Ugly)
Patent wars are nothing new to the world of technology, but the way they have played out this past year has been more childish than anything else. The Apple vs Samsung patent infringement lawsuit that began in 2011 doesn't seem to be reaching any meaningful end. The drama has seen the parties involved accusing each other of copying design elements ranging from the curved edges of the phone to the multi-touch gestures right up to the point that the icons look the same. If that's the case, we wonder why Apple hasn't sued a company like Micromax yet? We don't really know what's up with the US Patent and Trademark Office, as it recently awarded Apple a design patent for – flipping pages digitally.
Since the explanation of the patent wars can fill pages, here's a simple way of understanding it. Street Fighter and Mortak Kombat, are both fighting games. Both have characters that move left and right on a screen and attack with kicks and punches along with special abilities. But fundamentally both the games are different even though certain mechanics are the same.
In the Apple vs Samsung patent war, the court awarded Apple more than $1 billion in damages. For those of you that aren't aware, Apple sued Samsung claiming that the Korean giant has copied design elements from the iPhone and the iPad and implemented it in its own product catalogue. Apple went so far as to say that the icons on the Samsung device too were copied from Apple devices.
Apple Vs Samsung patent war was the legal battle of the year, and it's still on
Apart from this Apple vs Samsung war, there have been quite a few patent battles happening. Here's a list of some:
1. HTC settles with Apple and agrees to pay royalties of an undisclosed sum to Apple.
2. An Apple lawsuit against Google's Motorola Mobility over alleged patent abuse is thrown out by a Wisconsin Federal Court.
3. Oracle sues Google over seven patents relating to the use of Java in Android.
4. Microsoft files an ITC complaint and a lawsuit against Motorola over nine patents.
5. Nokia sues Apple in another German court over five patents.
The list is endless. The real loser in this battle of the patents is the consumer. With companies filing for silly patents that include the curved rectangular edges of a device or the way that pages of an e-book are turned in an app, the number of truly innovative products in a particular category is going to be limited to the big players who can either afford to pay or afford to fight.
The true age of portability begins (Good)
If 2011 can be called the year where ultrabooks were introduced, then 2012 can easily be called the year when they went mainstream. One indicator of this was the launch of ultrabooks at various price points. The biggest development in 2012 was the launch of the second generation of ultrabooks on the latest Intel Ivy Bridge series processors. One noticeable change in ultrabooks was that they came with an mSATA SSD for caching in case the primary storage drive is a conventional HDD. This has truly helped the performance of the device.
The summer of 2012 saw a slew of ultrabooks from a variety of manufacturers such as Dell, HP, Samsung, Lenovo, to name a few all boasting of some impressive power under the hood the highlight of which was the Ivy Bridge processors.
Some game changing ultrabooks in the affordable category included the Dell Inspiron 14z, certain versions of the Lenovo IdeaPad U310 and U410 and the Samsung Series 5. The ultrabook has finally established itself as a viable alternative to the traditional laptop. Despite the improvements, some tradeoffs are present in the ultrabook such as lack of an optical drive, the audio output from the built-in speakers not being good enough and some of them come with plasticky build to keep the weight light.
With the Windows 8 fever slowly gripping everyone, there are interesting form factors such as hybrids, slates, convertibles and so on. It will be interesting to see how ultrabooks compete against these new form factors in 2013.
Overhauled operating systems (Good)
The integration of content between the smartphone and the desktop computer was inevitable, thanks to the powerful innards of the smartphones these days. Phones today have more compute power than PC of just a few years ago.
This year can be called the year where we have seen the integration between the desktop OS and the mobile OS.
iOS and Mountain Lion integration pairs devices quite well. You can wirelessly sync content from your iOS device to your Mac, be it music, videos, photos, iMessages and even notes, all simply via Wi-Fi. Click a picture from your iPhone and watch it pop up on your Mac in a matter of seconds. The integration of iOS and Mountain Lion even lets users play multiplayer games with friends on a Mac, iPhone, iPad, or iPod touch – across devices.
Windows 8 has seen the biggest rehash to an OS in Microsoft's history.Windows 8 too will see the integration of content between Windows Phone 8 and Windows 8, but as of now, the only integration we have seen is through Sky Drive which gives mobile users access to their documents and data stored on Sky Drive. Microsoft has also integrated users Xbox Live accounts throughout their devices. Users can earn achievement points by playing games on their portable devices and also have access to their Live avataars, modify them and go through their Xbox content on any of their devices.
Windows 8 is also bridging the gap between touchscreen devices and the laptop and we have started seeing devices emerge that offer the best of both worlds.
This technology is still in its nascent stages as this is the first year where we have seen a deep integration between the mobile and the desktop OS and it seems to be moving in the right direction.
The Mobile OS space too has seen some action. iOS 6 still has the same simple interface that people are accustomed to and that isn't a bad thing. Android on the other hand has seen some really awesome improvements. Android 4.1 Jelly Bean brought with it a slew of impressive features such as Chrome becoming the native browser, Android Beam, face unlock, better notifications, Project Butter making devices a lot more smoother and Google Now which gave users relevant information such as weather, traffic and more. With Android 4.2, devices have the ability to have multiple users on one device, wireless viewing of content on your TV (just like AirPlay), gesture typing on the keyboard and a whole lot more.
It's safe to say, that the mobile OS has seen some pretty big improvements this past 12 months. At this rate, the next year should be quite interesting in this space.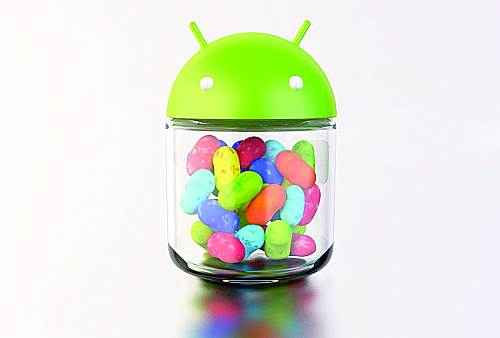 AMD Trinity APUs gave fabulous integrated graphics performance
Integrated and discrete graphics (Good)
The traditional rivalry between the two giants from the graphics industry carried on this year as well. The GPU manufacturing process was reduced to 28nm by both the players. AMD rolled out the Radeon HD 7000 series towards the end of December 2011 and it was a good three-month wait before NVIDIA released its GTX 600 series of cards. But the wait was well worth it, as NVIDIA's flaghip card – GTX 680 – beat AMD's flagship HD 7970 in the performance arena, although by a small margin. But what impressed everyone was the power efficiency and features offered.
The GTX 680 was quickly followed by GTX 670 which was again a better performer than AMD's HD 7950 and so on it continued. In fact, NVIDIA even released its dual-GPU beast –GTX 690 – which retailed at the price point of a good multimedia rig. We didn't get a chance to try out AMD's dual-GPU card, as it wasn't available here till the time of finalising our Zero1 awards. In the second half of the year, came the more mainstream cards with comparitively lower prices from both AMD and NVIDIA, where again NVIDIA kept winning accolades.
AMD introduced a new architechture with the HD 7000 series cards called Graphics Core Next (GCN) which did away with the Very Long Instruction Word (VLIW) architecture to make the GPUs based on the GCN architecture more compute-friendly. VLIW architecture is best for massive parallel processing tasks, but a compute-related task is different. Do read out February 2012 issue for an in-depth look at GCN.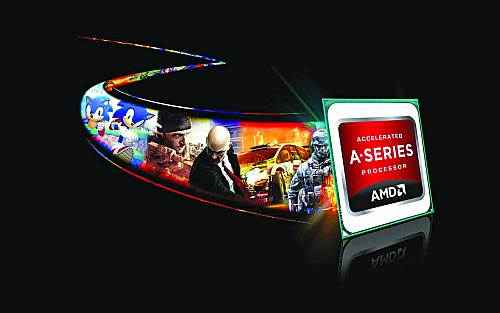 AMD Trinity APUs gave fabulous integrated graphics performance
NVIDIA introduced the Kepler architecture which introduced a new stream multiprocessor called SMX, each of which had 192 CUDA cores, as compared to 32 seen on the Fermi cards. Thanks to the 28nm manufacturing process, NVIDIA managed to keep the maximum TDP under 200 Watts, thereby making the graphics cards more power efficient. NVIDIA introduced the GPU Boost which combines hardware and software to dynamically increase the GPU core clock speed based on the load on the GPU. Sounds very similar to Turbo Boost on Intel processors? Well, it kind of is.
Moving on from discrete graphics cards, we were also quite surprised with the integrated graphics performance on processors. Last year we were impressed with AMD Llano accelerated processing units (APUs) which gave playable frame rates with integrated graphics. This year, the update in terms of Trinity APUs was even better. If you want a graphics-card free system and still be able to play games, get these APUs.
Intel had also given us integrated graphics on Sandy Bridge processors, but for gaming, they were pathetic. This year with the Ivy Bridge processors and Intel HD 4000, the integrated graphics on Intel processors have significantly improved as compared to Intel HD 3000 seen on the Sandy Bridge flagship processors. However, the HD 4000 is still nowhere as compared to the HD 7660D found on the flagship Trinity APU.
All-in-all it was a great year for the graphics card industry and we were particularly impressed with the integrated graphics performance on processors. We wonder if card manufacturers will still bother with entry-level graphics cards next year?
Internet control (Bad)
Anonymous took some serious action in India when content censorship was rampant in mid-2012. When Reliance Communications blocked several websites to curb piracy, they were attacked by Anonymous India who hacked into their servers and made the list of blocked websites public on May 26. Since then, they've hacked into some Indian government websites, defaced BJP and Trinamool Congress websites, and they had even called for a protest across various locations in India on June 9th.
Torrents are a grey area when it comes to sharing content. People can download movies, music and games without paying for it but that is the negative side. There are a whole bunch of legal torrents too. The government tried to block torrents, but users still managed to access them via proxy servers. In the end though, the ban was lifted.
In April, Chennai based Copyrights Labs got a John Doe order (an order against no one in particular) from Madras High Court which ordered ISPs to block several video hosting websites such as Vimeo and Dailymotion along with a string of torrent sites such as Isohunt and Pirate Bay. The motive was to prevent illegal sharing of the movies 3 and Dhammu. The ISPs went on this whole website blocking spree welcoming users with messages such as, "This website has been blocked as per instructions from the Department of Telecom (DoT)".
Although the ban on some blocked sites has been removed, the cloud of censorship continues to hover over the Indian cyber-territory. A cartoonist was arrested and charged with sedition for his cartoons, and later released. Two girls were recently arrested for their Facebook activity over the death of a political figure over charges as grave as 'hurting religious sentiments'. Indian government sent the second highest number of take-down notices to Google in the first half of the year. Long story short – the internet is no longer as free as we knew it.
The war for your living room never reaches you (Bad)
If there is one field of technology that is left behind when compared to the rest of the world, it is with regards to TV content distribution. Digital set top boxes haven't made their way into every living room that has a TV in India. This data partially changed when digitisation became compulsory in the metros, but has the distribution of content reached its fullest potential?
Xbox is more widely considered as a media hub rather than a gaming console. Unfortunately, it hasn't picked up the same reputation in India considering the appalling Internet speeds.
Netflix, Hulu, Amazon have replaced the way the west watches their favourite shows and yet India is oblivious to these services. The youth in India today downloads their favourite TV shows off the Internet, as the latest episodes aren't available on demand via any provider. And when we finally get the old seasons on our TV channels, they are heavily censored (even for language), thereby killing half the fun. Sure, the cable operators and DTH providers do give some channels in HD and offer a few movies on demand, but their services are negligible to the way content is consumed abroad. Google TV, Apple TV, Amazon and more are the one who are fighting to show off the library of content.
India is a potential market for these service providers especially if you see the plethora of soap operas that Indian viewers are addicted to. Localized content is plenty. If the average household could have access to decent Internet speeds and a service provider such as a Hulu or a Netflix would step in, content consumption would change in India considerably.
This is one revolution that needs to start in India and one that we are eagerly awaiting. We have seen some smart TV's and some Internet enabled TV boast of video content but it isn't enough to stir the market. Services such as Big Flix are giving users the ability to stream movies, but then again the constraint of bandwidth is the ultimate kryptonite...
(With inputs from Nimish Sawant)