The way we shop has radically changed over the last decade. With the mushrooming of malls, branded stores and high couture outlets there is no dearth of options for the Indian consumer. With all the emerging options in variety and selection it comes as no surprise that the Indian online retail industry has also seen a radical surge in growth. With options galore for everything under the sun including furniture, electronics, books, groceries, appliances and entertainment, there is scarcely any item that can't be yours in just a few clicks. However, being of the prudent Indian consumer variety isn't all that it's cracked up to be – what about bargains? The Internet may open up new avenues of consumption but can it really replace the secret thrill of a good deal? Many websites over the last few years have played around with providing Indian customers with everything they could ever want including bargains. The early eBay India user would remember the highly publicised auctions that inevitable went nowhere and didn't really satisfy the urge for a fairly (or unfairly) won bargain. Indian consumers are culturally drawn to getting under the radar when it comes to list prices and the Internet doesn't always seem to cooperate. But that's only because shopping smarter online is quite different from shopping in the streets. The tricks, tips and tools for really making the most from your online shopping excursion can easily be learnt and applied. These methods and suggestions will not only help you have a fun shopping experience but also save you bundles of cash in the long run.
Practical Tips: The Boring Bits First
Everyone has their own little wisdoms about shopping. But to truly be wise in your online shopping, it's necessary to have a plan. With just a few simple planned steps you can maximise the value of your expenses and even save money down the line.
Use a Credit Card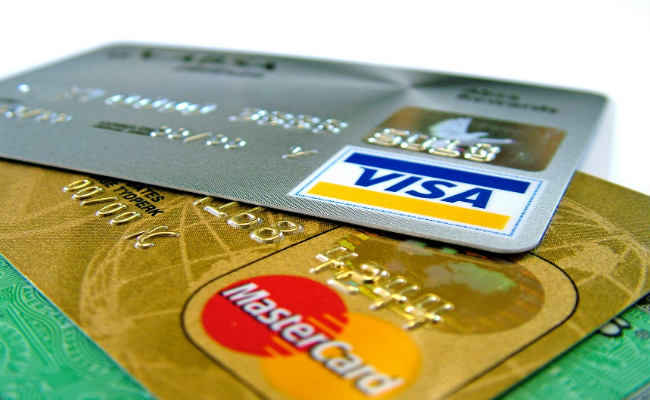 This may seem counter-intuitive but it works. The simplest reason for credit card usage is security and liquidity. If you're hunting around for deals for your next cell phone you don't want to empty your bank account in one go due to a glitch. While debit cards are a great tool to control credit expenses, using them for online shopping purposes can put your current cash flow in jeopardy. In case of a glitch with a credit card your cash flow isn't blocked since credit card companies can stop or cancel the transaction while on debit cards the money refund is completely out of your hands. A single card for Shopping Credit cards are a double-edged sword. They allow a reasonable credit at manageable costs if used discreetly but can spiral out of control if not. But in their purest form you should assign one specific credit card just for online shopping. Not only will this help you keep track of all your transactions but you can also have points gathered in one place. These credit card usage points can come in handy over time if you divert your daily grocery and fuel costs on to this card as well. The points can be used for an assortment of things, depending on the credit card provider, such as free gadgets or vacations. Do a careful study of which credit card works best for you.
A basic add-on security trick is to do all your shopping in a freshly opened browser window. It even helps to have a separate browser but that might be overkill. Keeping the surfing browsers separate from shopping browsers has proven to be more secure due to a lack of vulnerability to online malware in the shopping sessions. Always remember, with money you can never be too careful. It's also a good habit to log-out of your shopping session once done and close the window. Also getting into the habit of purging the cookies on your browser will help make it more secure for financial transactions. Another good habit is to be on the look out for URL information when transitioning between pages while shopping. All transactions take place on a secure page with "https" as a signifier. Sometime malicious programs or people can force redirect payments away from the secure
servers and the URL of the payment page isn't authentic. Reading the URL carefully can further help in securing you against outsider fraud.
Tools of the Trade: The Fun Bits
You would never think that supercomputers would be used to help shopping – but you'd be wrong. The grand-daddy of the computer industry – IBM – has already begun adapting its Watson super-computer to function as a digital personal shopper for online shopping. The way it would be used is as we would dream it to function – ask for what you want and it finds it for you. Saw an awesome pair of shoes – share the picture on your device and the assistant finds you the websites where it's available. The American Internet shopping site Zappos has even launched Ask Zappos which performs the services of a personal shopper, even if the product isn't available on the Zappos website. In India however we still haven't reached that pinnacle of customer service.
Here There Be Deals
The simplest and essential service that helps in smart shopping is the use of price comparison applications and websites. These websites scour the many shopping portals on the Internet and serve as a search engine for all the products available. Since the price difference between websites can turn into great savings, these websites save you the trouble of having to check all of them yourself. You just need to type in what you want and you can see the prices and websites where it's available. Presto! You have a deal!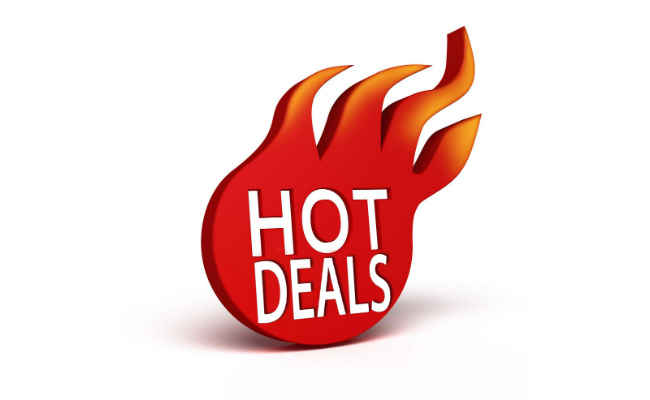 Junglee.com As of now Junglee is the largest price comparison website service currently available. This isn't a surprise considering it was launched by Amazon before they came into the Indian market. It has helped Amazon and consumers alike by tracking the prices people prefer to pay for different goods. For now most items searched for on Junglee will have Amazon India as one of the providers but they may not always be the cheapest ones.
PriceDekho has a broader range of items which include automobiles and furniture. However, it's completely lacking in terms of books, music, movies and similar products. The website includes most of the big retailers in its searches and is fairly popular for its updates for deals in different websites.
MySmartPrice is another great website which includes major consumer appliances in its searches, such as refrigerators and washing machines, right next to baby items and women's fashions. It neatly categories and links customers with a wide variety of goods and retailers through its interface. An additional perk of MySmartPrice is its Coupons and Discounts section, where users can find deals for hundreds of products across nearly all major retail websites.
Using Extensions: Coupons, Price Updates and More
There are a lot of factors you have to keep track off if you really want to get the best deal. It's not just about prices, but the changing prices that can affect your decision to make a purchase. But who has the time to keep checking in to see if there has been any change? Similarly, the use of coupons and discount codes can save hundreds and thousands of rupees on a single purchase. But where do you find them? Do you have to patiently wait on some mailing list or competition prize? And what about the high demand, limited stock items? They sell out almost instantaneously. Are you suppose to sit online to buy your next mobile phone as if it was a Tatkal ticket? No one's got time for that, right? Well, now you don't have too.
Given the inherent databased nature of information determining all these factors online, it was only a matter of time before someone came up with an elegant solution. In other countries, applications and web services that keep track of retailer websites for prices and discounts have been around for a while. And with the boom in the online retail sector of India we have our own version. Services that can track items, changing prices and make automated selections for you are rare but finally available in the Indian consumer market.
By making use of handy browser extensions, third-party service provides allow you to have information at your fingertips. The largest and most talked about player in this department is BuyHatke.com which brings an Indian flavour to online shopping. With the use of their Google Chrome and Firefox extensions users can now instantaneously see the cheapest prices for their selected goods. By adding these extensions to their browsers users can get real-time information on their active screens without having to jump tabs or windows.
BuyHatke and CompareHatke
The extension known as CompareHatke runs price comparisons of products selected on any major retail website like Amazon India and Flipkart to show users related products and the lowest price available elsewhere. The extension also has new features which shows a price chart for each product on Flipkart to help decide the best time to make purchases. Users can also track prices of any product on Amazon and Flipkart as well. The latest iteration even suggests and provides users with discount coupons automatically at the checkout stage, that will surely save them the most money.
The biggest feather in CompareHatke's cap is their automated booking feature for buying high demand products. The extension proved very successful in helping hundreds of customers buy the Xiaomi phone when it released on Flipkart. It automates the process of adding products to the customers shopping cart when the sale period begins. Normally the high demand for the website clogs up the website and only a small fraction of customers are able to reach the shopping basket stage to quickly make a payment. CompareHatke is able to automate the feature and save critical time by competing with the thousands of simultaneous analogue users. In time it's expected that CompareHatke will broaden the functionality of this feature and keep customers happy with the savings in time, effort, money and worry.
MakkhiChoose
MakkhiChoose is another extension service for browsers which provides a lot of the same features as CompareHatke. It also operates in a similar manner presenting users with real-time information of comparative prices across retail websites while viewing a specific product. Although it doesn't have nearly as many features as CompareHatke, such as automated booking, it's a worthy extension deserving of attention.
Given the nature of competition it's likely that between these two extensions new features and benefits will eventually emerge, allowing users a choice even in whose services to benefit from for their shopping discounts.
Promo Codes and Coupon Mania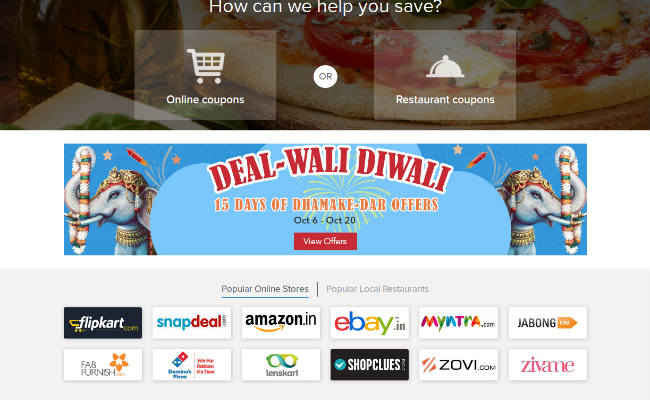 Another proven method of finding lower prices is with the help of promo codes and coupon discounts. Many shopping aggregator websites provide coupons along with cashback and price comparison features but certain websites specialise in digging up active coupon codes. Websites like CupoNation.com, CouponDunia.in and CouponMantra.com track retailer websites and provide customers with a one-stop-shop for finding the right coupon for the right retailer for the right product. They also include information for cashback schemes and high discount sales taking place on different websites. The best way to use these websites is in conjunction with extensions like CompareHatke to see if you've gotten the best discount promo codes and coupons for your deals.
Cashback = Discount
In India cashback is a bit more literal – you are returned a part of the cash you paid as a marketing incentive to purchase certain products. Cashback websites are a form of affiliate marketing – where these websites offer "cash back" on purchases made on their platforms. They do this by splitting their earnings from e-retailers like Flipkart and Amazon, whom they have promoted to customers for a fee. The cashback is essentially them splitting a part of their fee with the customer. In this way cashback is used to incentivise consumer's choice of their website as a sales portal.
Users should get into the habit of seeing these cashbacks as price discounts when making their decisions. Members of cashback websites like Pennyful.in and Baggout.com can see all the on-going cashback deals for different products across almost every retail website right on the home page. Customers can either browse these ongoing deals and then compare the cashback price with the cheapest price available elsewhere to make their decision. For example, a pair of shoes priced at Rs. 2000 may have a Rs. 250 cashback – basically a 10 percent discount making its actual cost Rs. 1750. Customers can compare to see if the same pair of shoes are available elsewhere online at a lower price than Rs. 1750 – if yes then forgo the cashback otherwise go through with the cashback deal. In the end, cashback is just a discount.
Cashback = Loyalty Programs
If you are a regular online shopper with a significant amount of money being spent online than certain cashback websites like Cashkaro.com, Pennyful.in and GoPaisa.com might be right for you. In the world of online retail – loyalty pays. So if you're intent and comfortable with shopping online then you will find that not only do these websites offer cashback for nearly all online retailer but also other services as well. Pennyful.in includes cashback on health and medical expenses while Cashkaro.com even offers a referral program where customers can get paid for driving people to the website.
The policies of how cashback is implemented in different ways across websites – while some hand over cash at time of delivery with a smile, others store it in your online account until a minimum balance is reached which allows for transfer to a bank account. In some cases these funds can be used to pay for other things online such as your mobile and DTH recharge or shopping online. Checking the fine print details of how these policies work is essential to avoid disappointment when shopping.
Check Out Now
Online shopping with the help of different web services, extensions and tips can radically transform the kind of savings in time and money. With the additional bonuses from a credit card loyalty program, points for fuel and travel miles, the smart shopper is able to stretch the value of every rupee. But it's worth noting that with increased shopping options, online shopping tools and credit card options, the smartest shopper knows never to shop beyond their means. After all what fun is shopping when you have to worry about money? Happy shopping!
Other Popular Deals
Nokia 7 Plus 64 GB (Black...

Rs. 22099 *

Buy Now

OnePlus 6 (Mirror Black, 6GB...

Rs. 34999

Buy Now

Huawei P20 Lite (Black, 4GB...

Rs. 12999

Buy Now
*Includes Cashback
​