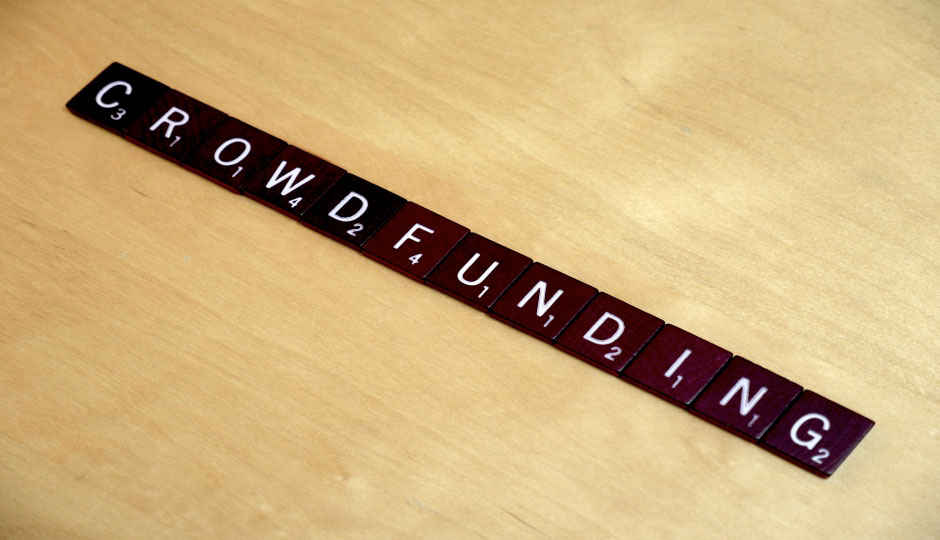 From entrepreneurs to tech enthusiasts, everyone has been posting their ideas and potential tech inventions on Crowdfunding websites – one of the biggest things to happen to the technology industry since sliced bread. These crowdfunding websites have brought to life a number of projects, which did not have financial support. Eat your heart out, venture capitalists! On that note, we bring you seven such projects featured on crowdfunding websites that you should definitely check out. It's time to vote, with your wallets.
Sphericam 2
Over the past few months, a lot of VR content has been making an appearance. And while there might be a few products out there that manage to shoot 360-degree VR videos, for some that's just not enough. Enter the Sphericam 2, an upgrade over an earlier iteration, which now lets you capture 360-degree videos in glorious 4K at 60fps. How? Well, for starters, we think those six inbuilt lenses might have something to do with it.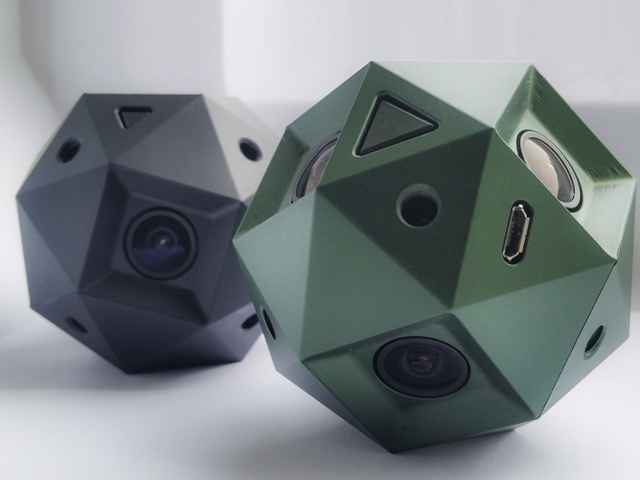 A 4K 360-degree VR camera
Lumos Helmet
Fitness enthusiasts would definitely vouch for bicycle riding as a ticket to a healthier lifestyle. However, no matter what the benefits of getting a six-pack might be, you wouldn't want to end up as roadkill on your next cross-country ride. For all you death-averse riders, there's a new safety device – the Lumos helmet. The helmet gives turn signal indicators, which can be controlled wirelessly through a dual button attachment on the handlebar. It also has a brake light that goes red when you slow down. It can be charged conveniently using a micro-USB cable, and will last up to a week in a single charge. All that is left now is for the Lumos and Hövding to have a love child.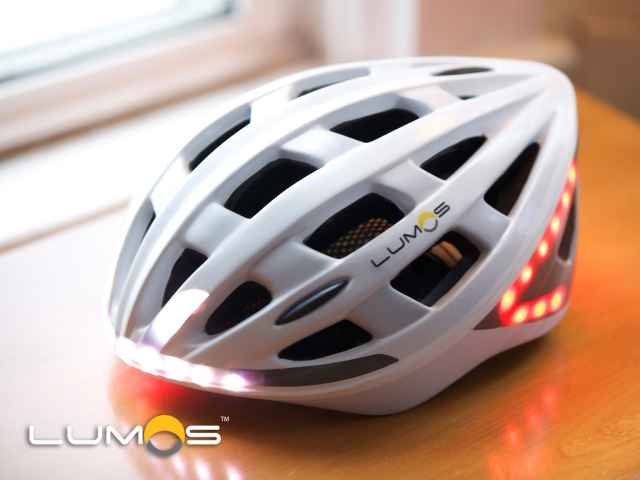 A bicycle helmet with lights and signals to keep cyclists safe and visible
Sensory Percussion
You probably are made to believe that playing the guitar impresses the ladies, but no one tells you that it's actually the drummer. Nothing tops a gut-busting drum solo, and as you provoke the audience for an encore, wouldn't it be great if your drum could make more than just the regular percussion beats? Sensory Percussion is out to introduce a wide variety of digital sounds to your drums, essentially expanding the potential of a regular acoustic drum set. How, you ask? Well, a sensor is clamped onto the drum(s) you want those extra set of beats coming from, which connects the same to your Mac or PC using standard audio cables. Imagine playing the congas from Santana's Soul Sacrifice solely on a drum set, wouldn't that be cool?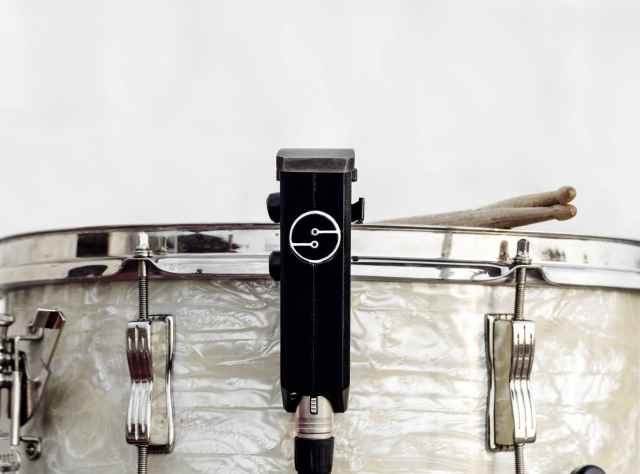 Expand the potential of your drum with Sensory percussion
Solar Paper
If someone had built an arc reactor already, we wouldn't need to run our electronic devices on disappointing battery lives. As you look up in vain each time your phone runs out of battery, you realise that you had an endless source of energy all along. Being the bright-minded one, yes, we are talking about solar energy, and Solar Paper ostensibly stands as the world's thinnest and lightest solar charger. It is capable of fully charging your phone in a whopping 2.5 hours, but only if the sun decides to be generous in shedding its glorious sunlight. Solar Paper is quite slim, as they say, measuring only 11mm at its thickest point, and quite light as well, weighing only 113g. The variants include chargers with outputs of 5W, 7.5W, 10W and 15W where two panels drive an output of 5W. The Solar Paper won't leave a gaping hole in your wallet since the prices range between $69 - $149.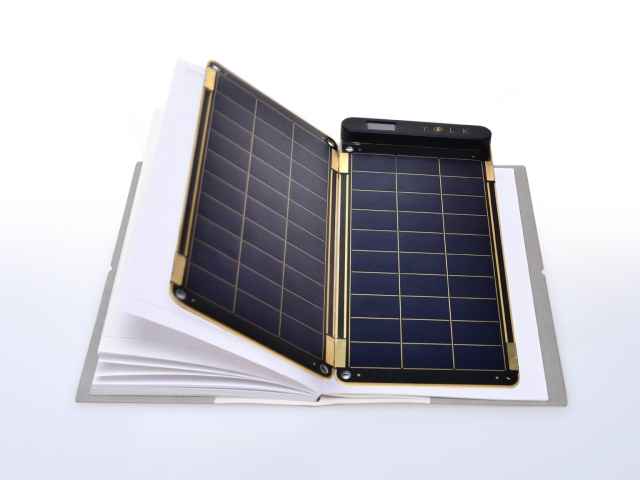 Thin, lightweight solar charger
Nexpaq
If Google's Project Ara, the upcoming modular mobile device, impresses you, will something as radical as a modular mobile case be worthy enough to impress you? Nexpaq wishes to amplify the purpose of your mobile case that currently enhances only the aesthetics of your dull-looking smartphone. It can literally load up your phone with an arsenal of components including an amplified speaker, SD-card reader, thermometer, battery pack, LED flashlight, breathalyzer, etc. At a time, the case can accommodate up to 6 modules that you can clip on to the compartments on the case. We already know that you want the Nexpaq, and for starters, a case accompanied with four modules can be bought for $115. Also, there's a module for a laser pointer, and if you happen to pet a cat, things might just get really interesting at home.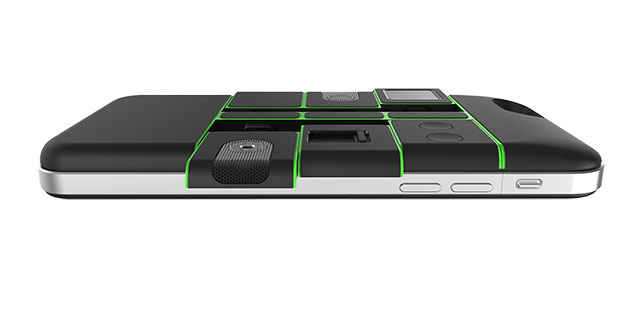 A smartphone case that allows you to add modules according to your preferences
Moky
There are keyboards, there are mice, and there's the Moky keyboard. If you belong to the league of people who love getting most of their work done from tablets but carry those huge, ugly keyboard attachments along, fret not. The Moky is a small, portable keyboard that tries to play hero by donning the role of both a keyboard and a touchpad. Now, you would probably imagine the touchpad to be placed distinctly beside the keyboard, but surprise! The keyboard is the touchpad, and the touchpad is the keyboard. Confused? Infrared laser sensors embedded at the corners of the keyboard track the position of your fingers, making it possible to make the keyboard act as a touchpad. Like any other regular touchpad, you will be allowed to replicate the swipe and pinch-to-zoom gestures. Moky supports only Windows, Mac and Android devices, but not iOS ones. Oh, and did we mention that it costs only $74?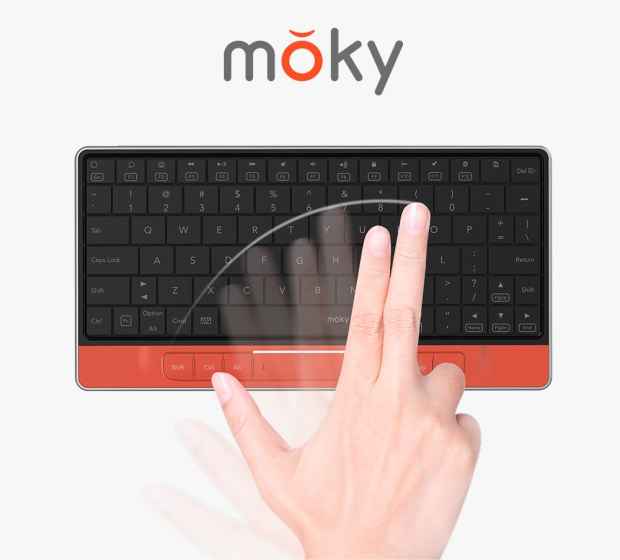 The keyboard with the invisible touchpad
Rocketbook
There are people who choose reading from physical copies over reading in the digital form, and also people who would rather write down notes than typing them out. Rocketbook will serve the latter, if the aesthetics of writing down your ideas do matter. But, you can still allow a chunk of technology to interfere in it. As you write and sketch out ideas on this device, the content is automatically digitised and sent to the Cloud. You can assign notes to be saved to services like Evernote, Google Docs, Dropbox, etc. Take down notes in school or meetings, and let the app do the work of sending them to the Cloud. If you are being highly ambitious and finish up all the pages, throw it over into a microwave oven to destroy it. But that's not how it works, and instead, it will erase all your previous notes if kept inside for 30 seconds. Don't try to get any evil ideas of dumping someone else's Rocketbook into a microwave oven, it would have already been uploaded to the Cloud.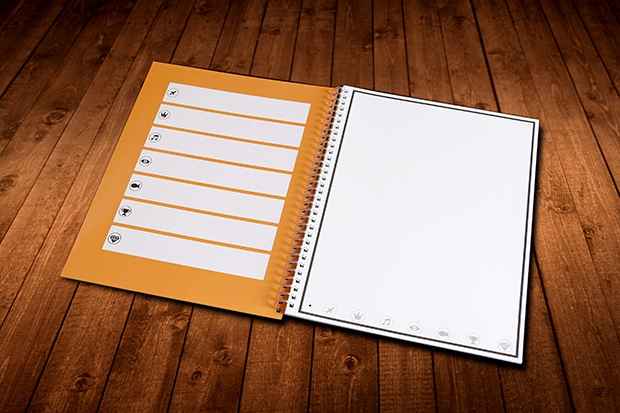 Send your writings from the Rocketbook to any app via cloud
Other Popular Deals
Samsung A7 2016 Edition Golden

Rs. 18990 *

Buy Now

Redmi Note 5 Pro (Gold, 4GB...

Rs. 11999

Buy Now

Redmi 6 Pro (Black, 3GB RAM,...

Rs. 9099

Buy Now
*Includes Cashback
​