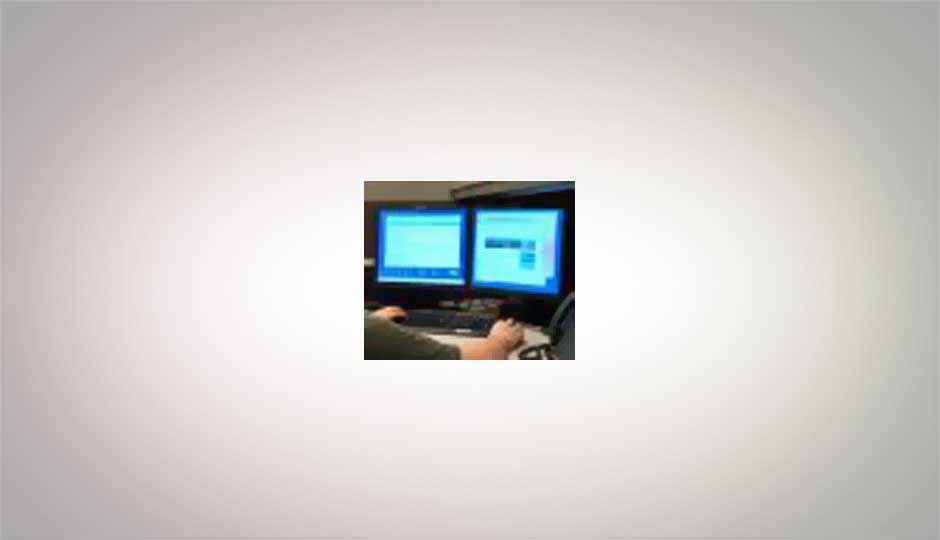 Prices of LCD displays have fallen considerably in the past few years, and it is no longer that rare for people to have multiple monitors. Additionally, even cheaper entry-level graphics cards are now capable of driving multiple monitors. For just a little more than the price of a single 19" monitor, you can now get two 17" LCD monitors, which will give you quite a lot more screen area. Dual monitors can be a much more efficient configuration than a single larger display.
Unfortunately Windows still doesn't handle multiple displays as well as it should, despite making strides in the latest Windows 7 version. Windows offers no elegant way to individually change the wallpapers or screensavers for the screens. There are few shortcuts to managing windows across multiple monitors, such as moving a window from one display to another, maximizing it to both displays, etc. Windows doesn't even display a taskbar on the secondary monitor making window management further more inefficient.
The good thing is that there are a lot of applications that make up for the features missing in Windows, and make managing multiple monitors much easier. We will review any applications that we feel are useful for people with multiple displays as we discover them, and post them in this list.
If you can make the switch to Linux, you will find that a number of these features, and many, many more are inbuilt in the OS. In Linux for example, one can log into multiple accounts in different sessions on different displays.
We start off with applications that include a taskbar for your secondary monitors.