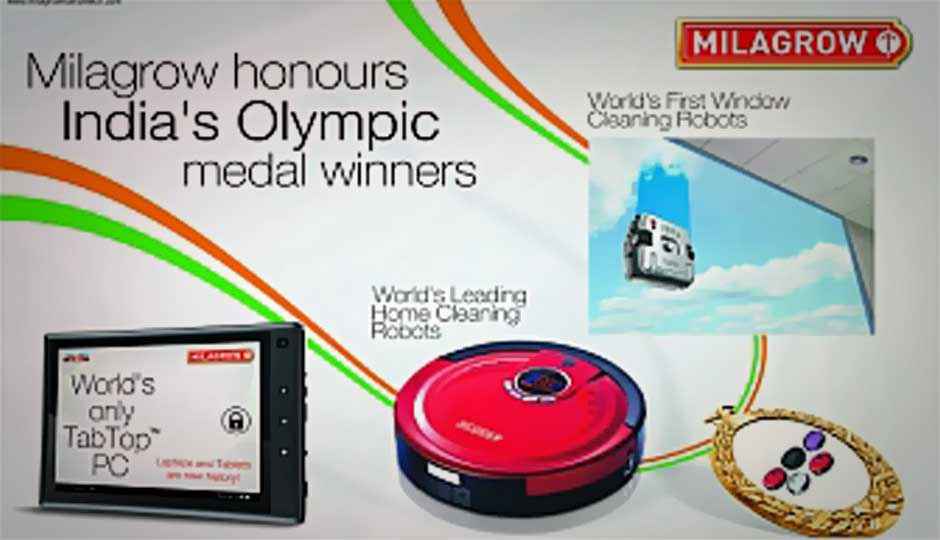 Manufacturers of the TabTop line of tablets and domestic robots Milagrow HumanTech have announced launching a special edition of devices named after the Indian shooter Gagan Narang, who made the country proud by winning the bronze medal in the 10 metre air rifle event in the ongoing Olympic games. The company has also announced sharing five percent of the sales from special edition products with Narang.
Speaking about the launch, Mr Rajeev Karwal, Founder & CEO Milagrow Business & Knowledge Solutions said, "We are very thrilled that Narang has made India proud and thus to honour Narang we have decided to launch the special edition products in the name of Narang. The player will also get a chance to win more than Rs 50 lakh over a one year period."
The company is hoping to sell over 10,000 devices named after Gagan Narang. The pricing of the devices is likely to start at Rs. 10,000. The company will be launching the devices after consultation with the Gagan Narang about the specifications and packaging.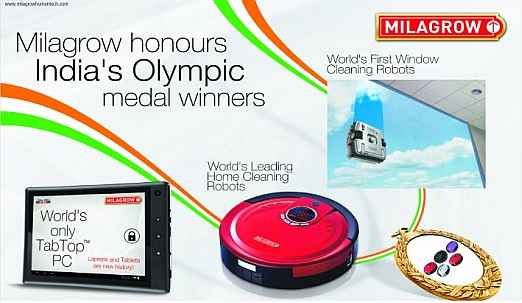 Also read,