Microsoft has posted its quarterly earnings, and things are looking good, except for of course, its fratricide of the Kin. The company has truly turned things around this year (this time last year the company recorded its first annual sales decline), claiming a record $16.04 billion in revenue. That's a 22% increase YoY for the quarter ending June 30th. All this is no small part due to the runaway success of Windows 7, of which it has sold over 175 licenses. The overall operating income for the quarter was $5.93 billion, giving Microsoft a profit of $4.52 billion, which is a 49% increase YoY.
Apart from the Kin, which was treated as a $240 million dollar write-off (estimated to be at least $800 million), almost all the divisions of the company experienced increased revenues, especially the Xbox 360, which sold 1.5 million consoles in the period beginning in April, and ending in June of this year. Xbox Live also has record numbers, with over 25 million members, and for the first time, earned higher Marketplace revenue than subscription revenue.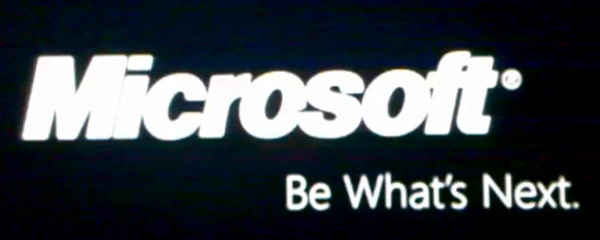 In related news, Microsoft has also got a new tagline: "Be What's Next", and it is troubling to say the least...giving its users an identity crisis. Microsoft also showed off some new logos at the annual Microsoft Global Exchange, but later said that these are not new logos, but part of a single campaign that emphasizes flexibility.

Image courtesy: Engadget