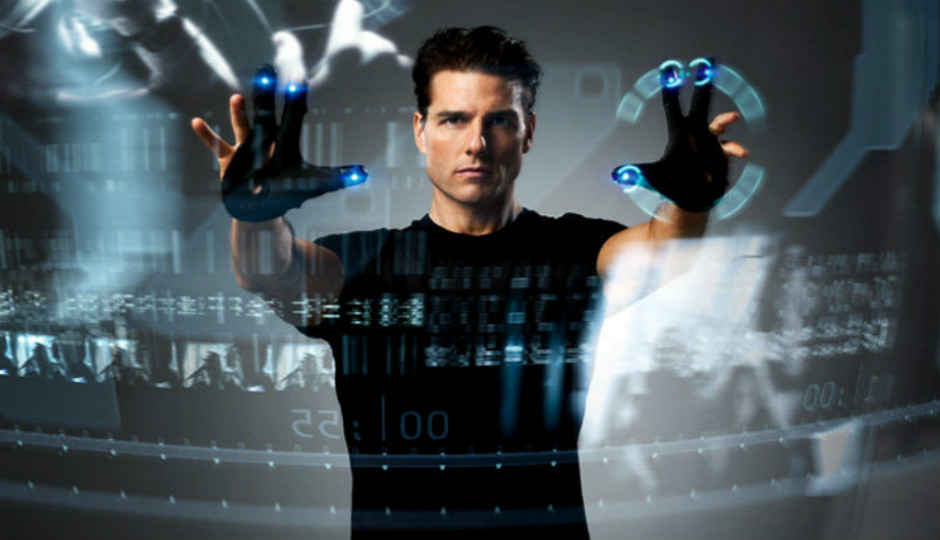 With the end of 2015, the fervent excitement of what to look forward to in 2016 has just begun. We have observed, dissected and analysed what the world of technology has come up with in 2015, and after collating all the information, ended up with a bunch of expectations and notable trends expected to shape the future of technology, in 2016. Needless to say, the foundation of these technologies have been laid over the last year or two, and with the overall rise of technology, these ambitious attempts at shaping the future are growing into a prospect for everyday, commonplace usage. In no particular order, here are seven aspects of technology that we believe can shape the way we perceive technology, over the year of 2016.
Wearables and Medical Technology
The wearables sector has grown manifold in 2015, and is no longer restricted to fitness bands that sold themselves on the novelty of displaying heart beat rates and massively-incorrect step counts. Over this year, we have seen an interesting array of wearables come up, out of which The Hug and Quell deserve special mention. While The Hug is a wearable band, it is meant to be placed on your bottle of water, reading ways in which you pick the bottle up to tell you the level of hydration that you would need. Quell is yet another wearable that aims to cure chronic pains, with its Wearable Intensive Nerve Stimulation (WINS) technology. Worn just beneath the knee, it interacts with nerve impulses, to block pain stimuli from transmitting across your body.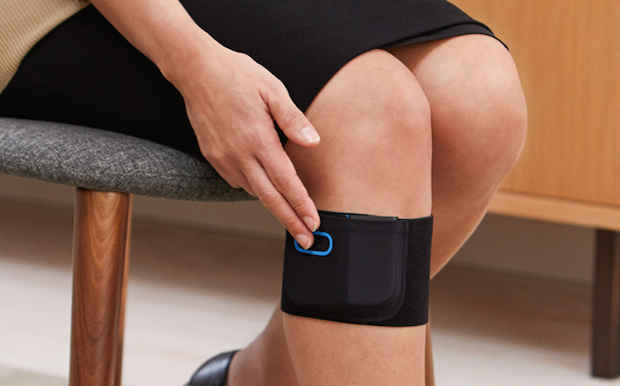 The stage is set, and 2016 is the year in which we expect wearables to be taken up more seriously, aiding in the advancement of medical technology. The Sensoria Fitness Socks are yet another product, which comprises microfiber sensor within its 'knitting', reading and analysing the way you walk, and correcting your posture. Such wearable technology is steadily advancing, and in 2016, we may see massive implications of wearable technology across cardiology, orthopaedics and other fields.
Smart cities and impact on households
According to a Gartner report from earlier this month, smart cities and households will use 1.6 billion connected 'things' in 2016. Bettina Tratz-Ryan, Vice President of Research at Gartner, stated, "Smart commercial buildings will be the highest user of Internet of Things (IoT) until 2017, after which smart homes will take the lead with just over 1 billion connected things in 2018."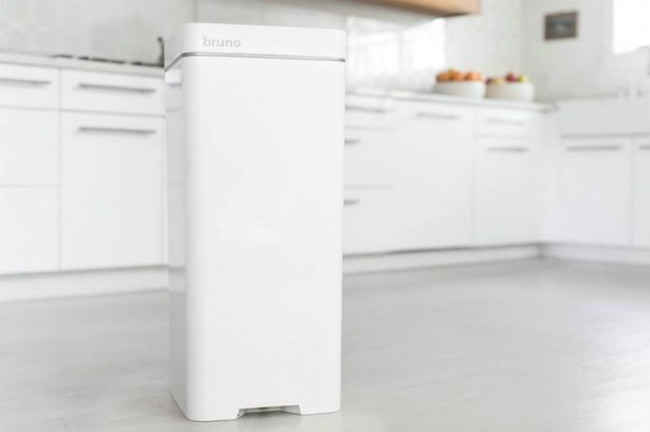 The growth of the Internet of Things (IoT) has been steady across 2015, and we now have an array of connected home products. For instance, you can now have your kitchen garbage bin, water purifier and washing machine synced to your smartphone, thereby gaining the power to control multiple aspects of your household chores from your workplace, or while commuting back home. You can instruct your water purifier to fill up bottles, and never forget to take your garbage bin out. With the rise of smart cities, 2016 is projected to be the year when IoT is embraced on a wider basis. You also have pet collars, which you can use to keep a track of your beloved pet's activities, without having to put it on a leash, every single time. The following table illustrates the projected growth and acceptance of connected things in smart cities, between 2015 and 2016.
More computing power to smartphones
Smartphones are no longer mere communication tools. We have seen the advent of an era where smartphones are using liquid cooling technology and mechanical heat pipes fit within phones to control the heat generated out of high octane processor power. Cellphone processors themselves have grown in power, to now feature as much as ten cores handling the full abilities of smartphones. The MediaTek Helio X10 featured in 2015, and the Helio X20 is expected to pack in even more power in 2016.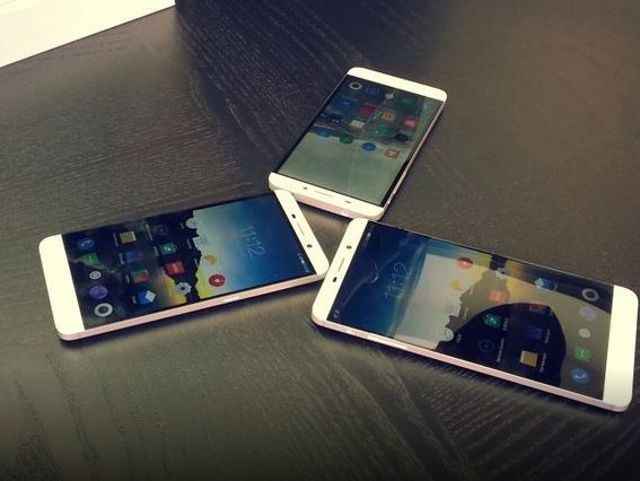 The amount of memory is also undergoing radical improvement, with budget and mid-range segment smartphones featuring upto 3GB of RAM. 4GB RAM is slowly becoming a standard in mid-range flagships and flagship devices, and LeTV has come up with the LeTV Max 2 with a staggering 6GB of RAM – more than a two-year-old MacBook Pro! While the context of power and usage are different, it is striking to think of the amount of RAM that smartphones are consuming. With increasing utility, the growing scope of a smartphone's usage and more resource requirements, 2016 is the year where powerful specifications will not be an attractive aspect of a smartphone, but a necessity.
2016, incidentally, is also the year where we expect flexible, rollable displays to come up to the forefront. While it may not become mainstream in 2016, rollable displays are sure to carry the factor of attraction that curved edge smartphones were, a year earlier. LG has already showcased a flexible, rollable OLED display, and we expect 2016 to be the year that phones actually featuring the display, premiere.
The rise of Virtual Reality and Augmented Reality
While we have already seen a lot of virtual reality and augmented reality presentations, 2015 was all about virtual reality and augmented reality creating a platform for themselves, which would enhance their presence across devices and markets in 2016. We have Microsoft's HoloLens as an ideal instance of augmented reality, which is being implemented in car showrooms to give prospective buyers a comprehensive, 360-degree detailed view of a car (including its interior mechanism). This is only the beginning, and virtual reality is picking up pace even in more inexpensive, easily obtainable ways.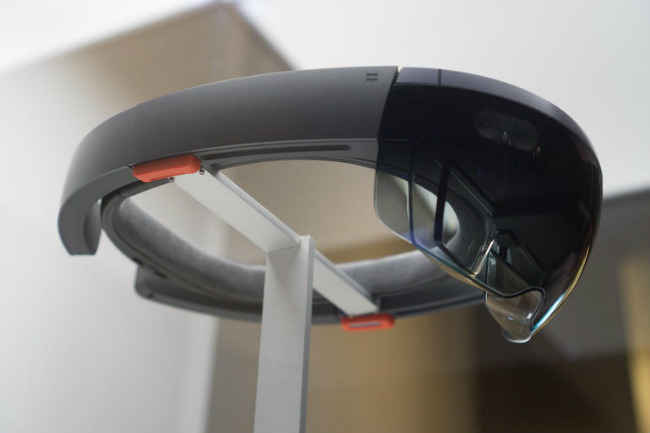 In July 2015, OnePlus held its launch event of the OnePlus 2 via a Google Cardboard-powered headset. This was a first for the industry, and 2016 is the year where we can see virtual reality gradually becoming more widely accepted. However, it will possibly take another full year before it becomes completely mainstream. The world is closer to Tony Stark's reality, but we are not quite there yet.
Make in India, and Digital India
India's push for digital advancement has seen a lot of announcements, and activities have just commenced as part of Make in India initiatives. We are now seeing Motorola and Xiaomi smartphones being gradually made in India, and Digital India has seen Intel mentoring technology teams to come up with ventures that aim to improve lifestyle and connectivity in rural areas.
Come 2016, and Make in India and Digital India is expected to take off on a larger scale. We expect more companies to assemble devices on a larger scale, in India. The Digital India initiative is helping India create more innovators and entrepreneurs in the field of technology in 2015, and 2016 is expected to take it to the next level. Additionally, with major partnerships and discussions being undertaken by the Government, 2016 may well just be a make or break year, for these two ventures.
Virtual assistants to become smarter
Virtual assistants are becoming more contextual and advanced. Siri can now give in-app suggestions, Google can look up restaurants based on your conversations, and Cortana is more fine-tuned towards India, and Indian accents. Additionally, Facebook is preparing its own assistant, M, to aid external queries within Messenger. Google has also been recently reported to be working on an artificial intelligence-assisted messaging service, which will also work as an in-app search engine, along with other abilities.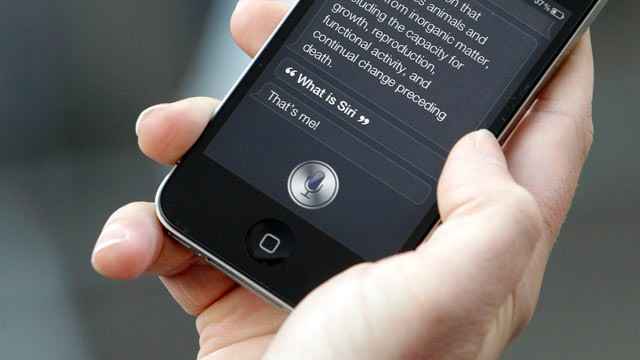 2016 can be the year that fully recognises the potential of virtual assistants. While Her is still a farshot into the future, virtual assistants are growing in their cognitive and intuitive abilities. The Toshiba Chihiraaico humanoid was seen at CES 2015, aimed at a warmer, more intuitive interaction with humans. Taking cues from this, 2016 may actually find you having more realistic conversations with your phone. This may seem a bit creepy, and the older generations are bound to disapprove, but 2016 may see your life becoming even more convenient.
Faster Internet for India?
4G has been rolling out steadily, and with the year-end premiere of Reliance Jio expected, 2016 is expected to be all about spreading 4G connectivity all across the country. As a result, 3G connections are expected to trickle down to further corners, and finally become a minimum standard of connectivity in India. For a country that till date thrives on 2G for major areas, this will be a leap in Internet speeds, making 2016 an important year for India to finally get faster connectivity.
Additionally, Google's Project Loon has been given the nod to beam internet services to rural areas, where it is difficult to lay lines at. Internet-beaming services like Loon and Facebook's drone, Aquila, are expected to improve the scope of Internet speeds in poor connectivity areas, and with Make in India and Digital India pushing India on for better connectivity and smarter lives, faster Internet for India seems highly promising in 2016.
More importantly, Internet for India?
An issue that has raged across India in 2015, the Net Neutrality debacle has continued for the best part of the year, and 2016 seems to have an equally messy beginning. We are yet to take a stance on zero rating plans, and the saga continues with Free Basics presently being put on hold by the Telecom Regulatory Authority of India (TRAI). Nevertheless, 2016 may hold an answer to India's Net Neutrality outrage, and we may finally arrive at a decision of whether we would want basic services to be provided for free and pay for premium ones, or live in a world whether the entirety of the Internet remains free and impartial. Will we reach our conclusion? The next year may just hold the answer.

The realm of technology is broad, and we often come across unexpected innovations that stay. Nevertheless, some materialise out of the established foundations from the previous year, and we hope 2016 will be more about new technology, than brute force taking technology forward for necessity. If you expect other technology trends to prevail in 2016, let us know. Merry Christmas!
Other Popular Deals
Samsung A7 2016 Edition Golden

Rs. 18990 *

Buy Now

Mi Redmi 6A (Rose Gold, 2GB...

Rs. 5999

Buy Now

OnePlus 6 (Mirror Black, 6GB...

Rs. 34999

Buy Now
*Includes Cashback
​