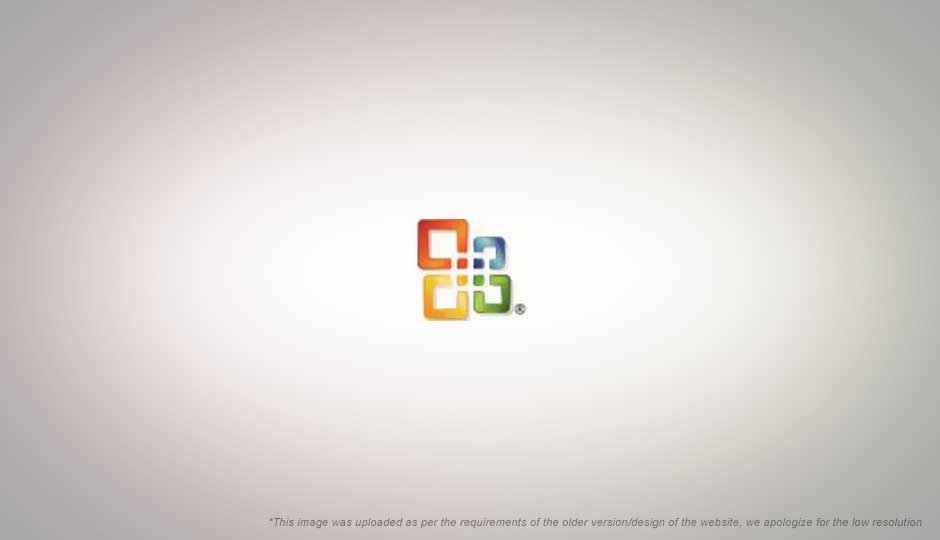 In the age of the Internet, it's difficult to keep things under wraps till you launch a product. Microsoft's announcement of Office 2010 is still a few hours away, but since its page went up a while ago, Google already cached it!
The biggest news out of the launch is, without doubt, the introduction of the Office Web suite of applications, which will be taking on Google Docs. Microsoft has finally realized the value of 'free' as Word, Excel and PowerPoint will have free-to-use online versions, accessible via your Windows Live account.
Based on that cached page and
TechCrunch's guide
, here are some of the salient features of Office 2010:
1.Office Web 2010:
a)Word, Excel and PowerPoint will look the same as they do in their desktop versions, complete with the popular 'ribbon' interface from Office 2007.
b)You can directly publish documents from your desktop Office suite to the online Office Web suite, and work on it in any browser. Almost all browsers are supported, as MS is working out the chinks in running the suite on Google Chrome.
2.Word 2010:
a)Multiple users can work on the same file at the same time. Details of how this will happen haven't been released, but MS has said that as you make changes, the program will alert the other users to update the document for the same. The collaboration, however, will not be available in the Web version.
b)Copy-paste functionalities have received a boost, and Word 2010 will also be able to handle taking screenshots and embedding them into the document.
3.Excel 2010:
a)A new feature called Sparklines gives a visual snapshot image of a data trend over time within a cell.
4.PowerPoint 2010:
a)Video and image editing will be integrated into PowerPoint, with the former option being akin to Apple's iMovie, while image-editing is like a stripped-down version of Photoshop.
5.Outlook 2010:
a)The 'ribbon' interface has been included into all Office 2010 Apps, including Outlook.
b)The inbox layout has also changed, with a new message-tree-like appearance.
c)The 'Ignore conversation' feature will allow users to remove themselves from irrelevant email strings.
A free, online version of MS-Office will undoubtedly have a lot of people trusting the cloud more, because no matter what Google Docs has to offer, MS-Office is still MS-Office! Without doubt, there is lots more to come from the Redmond-based software giant when it makes its official announcement. And we will keep you updated as more news breaks…