Sony's chief executive and president, Sir Howard Stringer, will step down from his post on April 1 this year, announced the company today. Stringer will be replaced by Kazuo Hirai, who is currently serving as Sony's executive deputy president. Stringer, who has held the role since 2005, will be appointed as the company's chairman of the board of directors in June, 2012. The reshuffle is seen as part of Sony's attempts to return to profit. The company is likely to report its fourth consecutive annual loss for the year ending in March. The electronics giant, hit on a number of fronts some time ago, has been losing money in its television business. Strong yen, hacking attacks on its PlayStation Network, Japan's recent earthquake-tsunami disaster and floods in Thailand are also being considered as main factors for Sony's debacle.
"Three years ago, I started to work with the Board on succession plans, and in February, 2009 we named a new generation of leaders to be my management team. Among them was Kaz Hirai, who had distinguished himself through his work in the PlayStation and networked entertainment businesses. Kaz is a globally focused executive for whom technology and the cloud are familiar territory, content is highly valued, and digital transformation is second nature,"said Stringer in a statement.
Hirai is mainly known for his work at Sony's video games, movies, music and other software businesses. Hirai is said to have played a significant role in developing the PlayStation in 90's. His promotion to executive deputy president in April last year was seen as Sony's shift of focus to multiple hardware platforms such as game consoles, TVs, smartphones and tablet computers. Hirai is also the person who is leading the team integrating the Ericsson's mobile business into Sony.
"The path we must take is clear: to drive the growth of our core electronics businesses - primarily digital imaging, smart mobile and game; to turn around the television business; and to accelerate the innovation that enables us to create new business domains," says Hirai in a statement.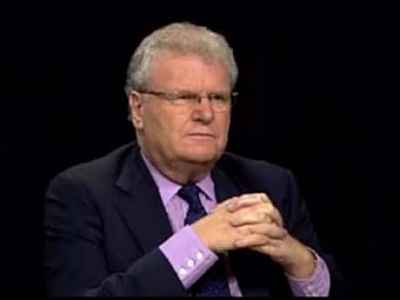 Sir Howard Stringer