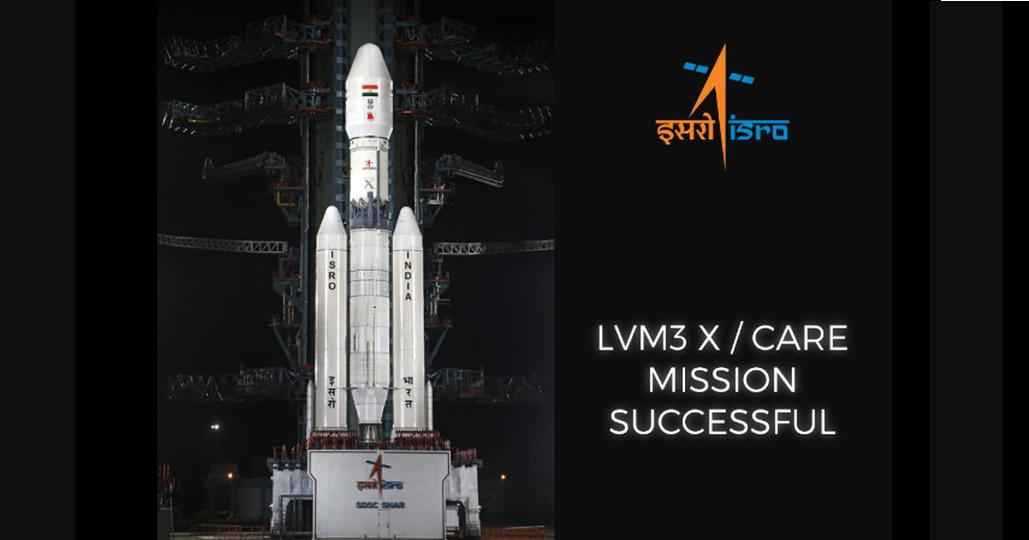 India Space Research Organisation (ISRO) today successfully launched its heaviest rocket GSLV-Mark III from Sriharikota in Andhra Pradesh. The GSLV-Mark III is considered to be a huge boost for India's space programs as the experimental test-flight of GSLV MK III successfully carried a crew module, which can be used for future manned missions.
The crew module separated from the vehicle at an altitude of 126km and then returned to earth's atmosphere at 80km. The module, which weighs around 3.73 tonnes, detached from the rocket about 325.52 seconds after the lift-off. Specially built parachutes helped the module 'soft-crash' in the Bay of Bengal, few hundred km from Indira Point in the Andaman and Nicobar Islands.
"ISRO is expected to study t he flight validation of the complex atmospheric flight regime of LVM 3 and would also test the ability of the CREW module to re-enter the Earth's atmosphere with thermal resistance," says a report.
"We have completed the first experimental test-flight of GSLV Mark III. The performance of solid and liquid propulsion stages happened as expected. The crew module has plunged into the sea. The next developmental flight of the launch vehicle will be done in the next two years," Isro chairman K Radhakrishnan is quoted as saying.
The GSLV Mark III is believed to be ISRO's one of the most advanced projects as it enables the organisation to launch heavier satellites like GSAT 19e in the future. Also read: ISRO makes history as Mangalyaan enters Mars orbit
Successful launch of GSLV Mk-III is yet another triumph of brilliance & hardwork of our scientists. Congrats to them for the efforts. @isro — Narendra Modi (@narendramodi) December 18, 2014
Test flight sequence of LVM3 X / CARE Mission. T- 5 minutes and counting. pic.twitter.com/ZwXWM6xaD3 — ISRO (@isro) December 18, 2014
Launch of LVM3 X / CARE Mission from Sriharikota. Live now on DD News. https://t.co/PSH8SDsXCl — ISRO (@isro) December 18, 2014
Other Popular Deals
Moto G5s Plus Gold 64gb

Rs. 12049 *

Buy Now

Honor 7X (Black, 4GB RAM, 32GB...

Rs. 11999

Buy Now

Redmi 5 (Black, 3GB RAM, 32GB...

Rs. 9990

Buy Now
*Includes Cashback
​