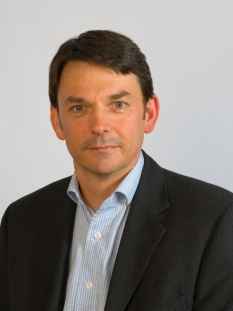 Following the launch of AVG's latest release (version 9.0), we decided to have a chat with Mr. David Ferguson, President and General Manager Asia Pacific from AVG Technologies. He talks to us about the emerging trends in the APAC region and specifically the Indian security market, while discussing AVG's plans and improvements in the latest release.

Digit: Tell us a bit about AVG and where it stands today

DF: AVG was founded a number of years ago in the Czech republic and used to be called Grisoft. We changed the name to AVG, and have been moving for some time now, from being this Czech company to emerge as a global company with a global consumer base. As part of this endeavour we've got some very strong investments. As a matter of fact we've recently made an announcement about the investment of $200 million by a private equity firm called TA Associates. So we've got a very strong shareholder base, a stable business and we're expanding rapidly.

The key to our business is that we're not the typical sort of big arrogant American company that does the same thing everywhere. We're much more nimble and focused. We really focus on our core activity which is detecting and stopping viruses. Everything we do is geared towards improving the protection we offer. Just over the last two or three years we've made a number of very important acquisitions to further this goal. We bought a German company focused on anti-spyware called Ewido. Next we bought a company called Exploit Prevention Labs which had a product called LinkScanner. LinkScanner was all about web threats. Recently we acquired a company called Sana, an American company that has a behavioural software. It looks at the whole problem of malware in a slightly different way. This is very important from the point of view of identity protection. We've looked at whats affecting consumers and small businesses and we're focusing on building our products specifically to address those needs.


Digit: What is AVG's business model and how does the whole free version fit into it?

DF: We've been pioneering a very innovative business model. The free model. We have over 80 million users over the world and we're the most downloaded security software. In essence we believe that everyone has the right to be safe online. So we offer good quality basic protection for free. This gives us a high level of awareness for our brand. A large number of people like our products. So in effect it's a viral business model if you like. People find our product effective and light on system resources. So people use it, they tell their friends and we've got a happy community of users worldwide. We nurture that. We're looking particularly at the Asian market right now since we're already strong in the US, Western Europe and Australia. Already we have over a million users in India. Asia will be the engine that drives growth going forward. Key countries are China and India. Traditionally in India we had only our free product. Now we've appointed a new distributor - Milestone. Now you can actually go out and buy AVG products in a variety of stores. So basically we're fanning out; we've got retail and an online store. One of the things that we're looking at doing now is increase our level of commitment in India and build our business here.


Digit: Tell us about version 9

DF: We've focused on making it faster, more effective, and easy to use. Lets talk a little bit about web threats since it's very important to us and it'll help you get an insight. We find that about 70 percent of the bad stuff that comes on to consumer's PCs is being propagated through web pages. It always surprises me that sites of well known big trusted brands get compromised for short periods of time and so there could be something bad on them for may be two or three hours. Just by going to a page (that you normally trust) you can download all sorts of things without your knowledge. So what Link Scanner does is it looks at each web page before you even go there. It looks behind the page too for malicious code.


Digit: We already have search result annotation services that tell you if a link in a Google search is good or bad. Is this something like that?

DF: It's much more than that. Because all that those services do is that they look at a blacklist of bad sites, and they say tick or cross. Blacklists get outdated very quickly. So what our product LinkScanner does (and LinkScanner is now embedded into all of our products, even the free ones) is real time scanning. So once when you click on a link; before you download anything from that page, it scans the whole website. It looks for hundred different things which are patterns for malicious activity on individual web pages. Apart from this it also gives you those little ticks and crosses on search results. Since phishing is also a big concern nowadays, it looks though the cloud for known phishing culprits too.


Digit: Speaking of Phishing, what's your take on it? What steps is AVG taking to counter Phishing?

DF: An interesting article I read recently said offline credit card fraud has gone down drastically and online credit card fraud has gone up by something like 60 per cent. Then you have social networking website frauds aimed at personal identity theft. Phishing websites that are doctored to look almost exactly like facebook and unsuspecting users supply almost any kind of information on them. So yes Phishing is a big concern and so all of our products are geared to protect consumers. On the outer side we've got protection from web threats that stops thing from getting on to your PC, then we've got a layer of signature based protection, but then the identity protection sits and monitors what goes on in the PC in real time. The behavioural software that I mentioned earlier is very good at detecting suspicious behaviour by programs and will instantly stop those process. These are exactly the kind of malware threats that are being written these days - zero day threats - things that've not been seen yet. At the same time we don't have a lot of resources to spare on our machines. So on version 9 we've kept the memory usage minimal and even reduced our scan time by 50 per cent. Great for gamers!


Digit: What customer support features do you offer with Version 9?

FG: We have email support which has a very quick response time. If a customer wants to hear a voice at the end of the line to answer queries, we're looking at that too. We also have - for our free user-base - user forums around the world that are very active. We find this community interaction very great, as it helps and supplements our viral business model. In fact recently we've got ourselves a forum on CNET's download.com. We're the first security software in the world to have it's forum on CNET.


Digit: So what will be the product priced at for the Indian market?

FG: Our entry price is around Rs. 1000 for the enterprise product. The Internet Security product is around Rs. 1,500. Identity Protection is Rs. 550. You can actually buy the identity protection as a stand alone product. It will run alongside other security software as well. LinkScanner too runs as a standalone product and is available as a free download. There's a whole range of licence options available eg. single user, three, five PC liscences etc are available as well. For instance the Internet Security package for 3 computers is around Rs. 2100 for three licenses. Still, head over to www.avg.in for exact prices for the products in India.


Digit: In your opinion what will be the trend going forward in terms of Malware that will be written in the future?

FG: I think what we've seen so far and as makets evolve, more and more people go online to do more things, the more number of scams will emerge. There will be more malicious activity in the social networking space as well with things like twitter and facebook expanding rapidly.


Digit: What's your take on the popular speculation that antivirus companies devote resources to creating viruses as well?

FG: (Laughs) Well I can certainly say that we don't ! There's speculation about all sorts of things. But I think good antivirus companies have good integrity and won't do that.