Let's face it, the idea of openly talking about sex makes even the most accomplished badasses amongst us blush and squirm with embarrassment. Conversations around such topics usually devolve into giggles or lewd humour; and if not either of those, there's complete reticence.
Not us though. We figure "Naughty Tech" like this is going to become mainstream (and commonplace) quite soon, so you might as well know all about it now and errm prepare yourself to take it all in...
The girth of devices (pun definitely intended) being released in this space is absolutely mind boggling. Gadgets of all shapes and sizes, embedded with sensors and enhanced with internet connectivity are letting people explore facets of human sexuality that were previously unthought of. That's not all, genuine medical problems such as incontinence, STDs and erectile dysfunction are being managed better as a byproduct of these gadgets. The space has in fact gotten so popular over the years that there's even a term for the technology – teledildonics!
Read on to check out our selection of the craziest of them out there.
Hello Touch
You remember those fancy finger gloves worn by Tom Cruise in Minority Report to do all those ultra cool gesture controlled interactions with the computer? With Hello Touch you'll be able to do a lot of those interactions as well… just not with a computer. The device has battery powered silicone-encased vibration pods which once worn, get strategically placed at the tips of your fingers. The possibilities of what you can do with vibrating fingers is only limited by your imagination, but what's more important to our geek minds is the fact that you have taken a tiny step into cyborg land. Yes technically it's not a bodymod or an exoskeleton but come on! They're vibrating fingers for glob's sake!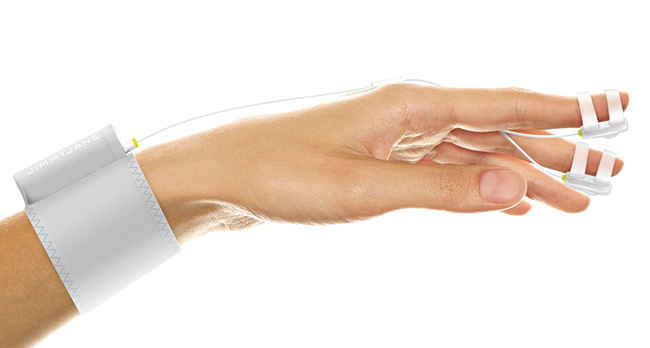 Might just be Trump's favourite gadget
Vibease
The Vibease is a slightly more kinky pleasure device than the other ones we've featured here. Because it's so small, advocates of the device say it can be worn anywhere. It can be spurred into action via an app from anywhere – by you or by your significant other. This means you could potentially experience your naughty pleasures even when sitting at work. Provided of course you have a solid poker face. The device is rechargeable via USB, it's waterproof (of course) and allows users to set customisable patterns. Time to buzz off!


If you don't know what to do with it, don't bother
The Guybrator
Why should men be left out of all the pulsating action? That's probably exactly what the good people over at Hot Octopuss were thinking when they thought of the Guybrator. Using oscillators to create vibrations and designed to look (and perhaps feel) like a proper machine, this gadget claims to be the most powerful male stimulator ever created. Other than being a stimulator it even helps with ED. The device is waterproof and offers five levels of intensity from "Are we there yet" to "H-h-o-o-w-w d-d-o-o y-y-o-o-u-u t-t-u-u-r-r-n-n t-t-h-h-i-i-s-s t-t-h-h-i-i-n-n-g-g o-o-f-f-f-f-f???"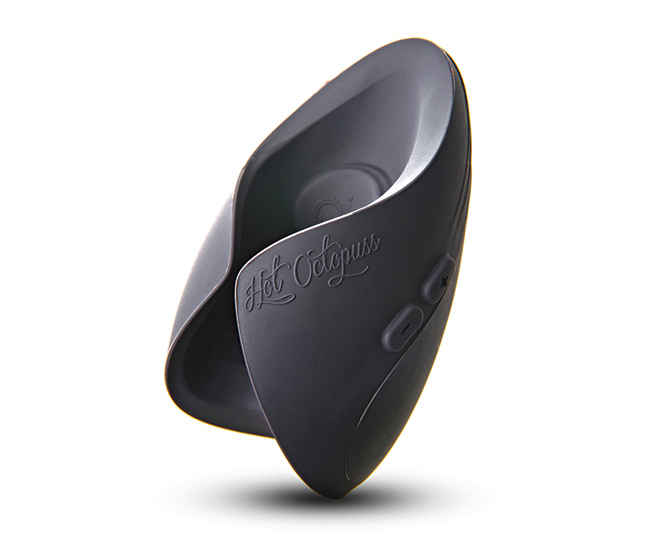 Don't feel left out
SexFit
As gamers, we are already familiar with the idea of extracting statistics such as Actions Per Minute (or APMs) from our gameplay. APM for example, gives an indicator of how many clicks and keystrokes a gamer makes within a minute. This stat is often regarded as the primary unit for measuring a gamer's skill especially in RTS games, with pro-gamers easily reaching upwards of 350 APMs at crucial moments in the game. It is only natural, then, that geeks like us would want to track performance in err... other areas. In fact, this could be the ultimate pinnacle of achievement for wearable tech – tracking your TPMs (Thrusts Per Minute)!
The device packs in an accelerometer and can generate vital in-out data. With a bluetooth connected app, in theory, you could even have leaderboards. Think about it, geeks are good at everything that we do because we analyse data in the pursuit of efficiency. Now with something like SexFit you'll have hard data to back up your claims or get better. Too bad British adult retailer Bondara never really followed through with their concept. Sadly even three years since it was first conceptualised, it still remains a work-in-progress.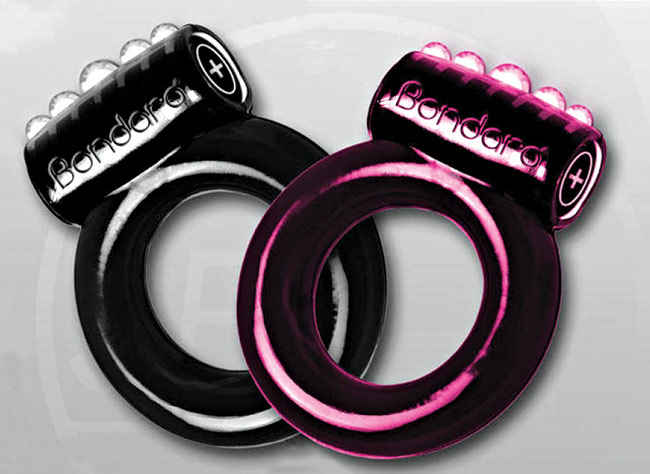 A fitness band of a different kind

S.T.EYE
Strictly, this isn't a gadget, nor is it currently available. In fact, it was a concept developed by three teenagers from the Isaac Newton Academy in Ilford, Essex for a science competition. Daanyaal Ali, 14, Muaz Nawaz, 13, and Chirag Shah, 14 thought of using the humble condom to easily detect STDs. The condom, as they imagined it, would change colour depending on which infection it encounters. Back in 2014 when the concept was first revealed to the public, it generated a lot of press, most of which hailed it as an "invention". Of course it was only a concept and thus several reputed journals dismissed it as unfeasible. However, if you take a look at our Digital Diagnostics story in the Sci-Tech section, something like this doesn't seem too far fetched any longer. For paranoid folk like us, this invention is pretty much a must have!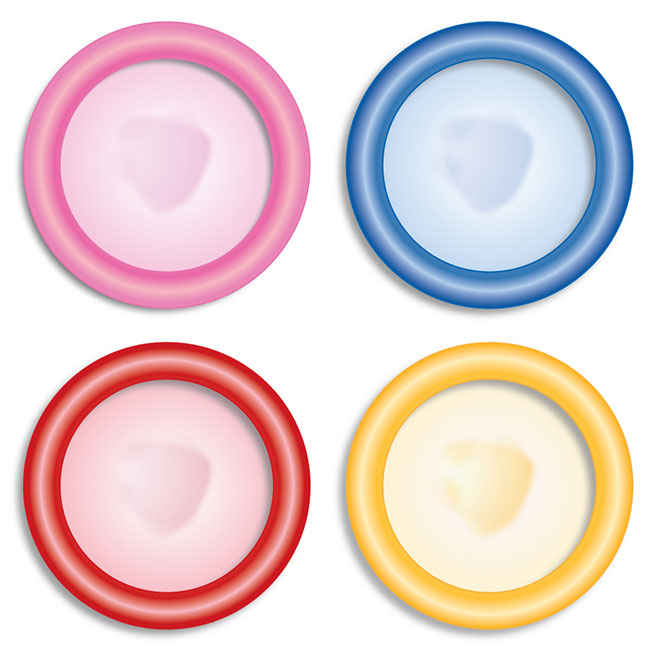 Playing it safe was never this easy
Wankband
Mankind has been trying to extract renewable energy from every source it can find. The wind, tides, sun, dams... you name it. However, this one might be the most ingenious of all! The aptly named WankBand contains a kinetic charger which is designed to generate energy when your wrist moves up and down. Conceptualised by none other than Pornhub, the creators are only too happy to give you incentive to use this gadget. As they put it, the idea is to love the planet while loving yourself!
Think about all of those teenagers (at heart) furiously charging their WankBands to help power up their smartphones, which will be then be drained of battery power as they playback material that will help them power the band. The circle of energy will finally be complete, and we will finally have found a way to put a teenager's excessive energy to good use.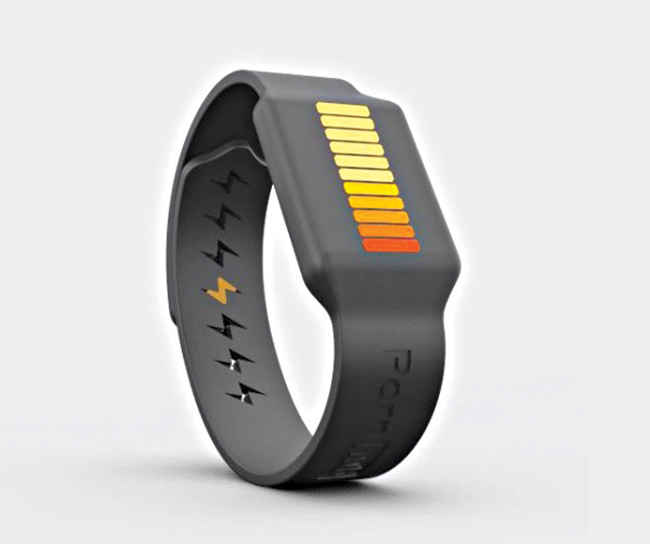 The world energy crisis is over
We all have that friend who could probably live off the grid based on how much power we imagine him creating with a device like this. You thought of him just now, didn't you? Let's just hope the batteries used in it aren't the same as the Note 7!
Autoblow 2
Honestly we could end this at "nuff said" because the device does exactly what the name suggests. How? Without getting into the gory details has motors, rings, some up and down thingie and viola, it's able to replicate one of the favouritest things of half the world.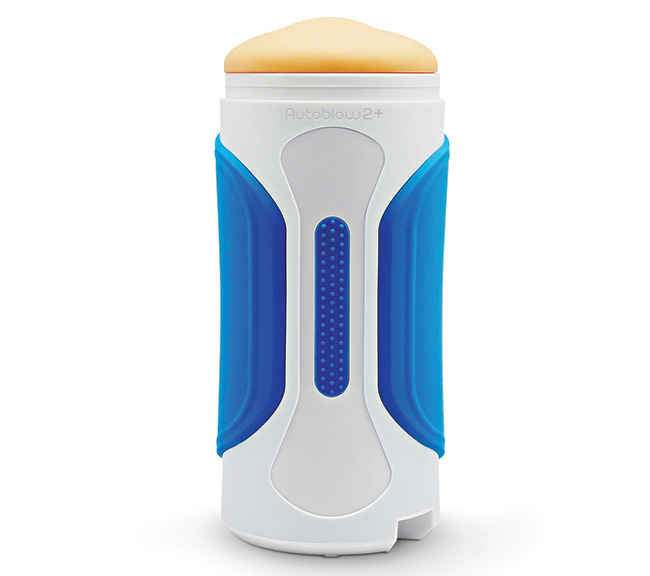 Life goals redefined
Lush
This little thingamajig is one of the few salacious devices out there that not only syncs with smartphones but even the Apple Watch. Talk about progress! It syncs with an app over bluetooth and can be controlled over short and long distances with incredible variety (we know, we saw the demo video). You can program patterns, control intensity, and for whatever reason have the vibrations sync with the beats of your favourite song! Brings all new meaning to "loving your music" doesn't it?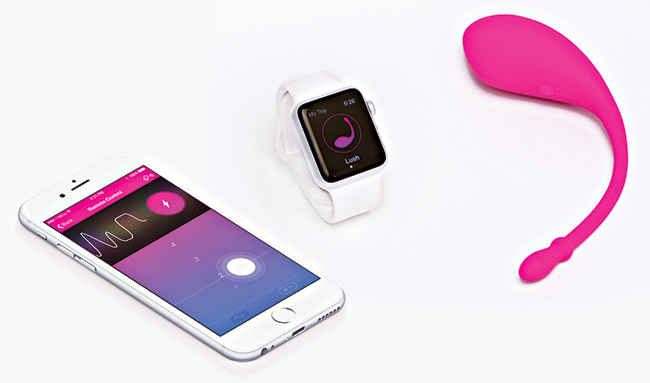 That little tail there is the bluetooth antenna.
Max & Nora
Again a hit product from the makers of Lush, these little bundles of joy are designed to be companion devices. While the Lush was more of a solo adventure, Max & Nora are devices designed for long distance passion. So the idea is when you move your toy one way, the companion device moves the other even if it's miles apart – perfect for long distance couples who are trying to keep the fires burning. The entangled devices will even mimic speeds. The company says their video chat is encrypted and goes directly between the devices without passing through their servers. But if you don't trust them, Skype is also supported. A very similar competing set of gadgets by the name of KIIROO Onyx and Pearl are also available; you know, for those looking for variety.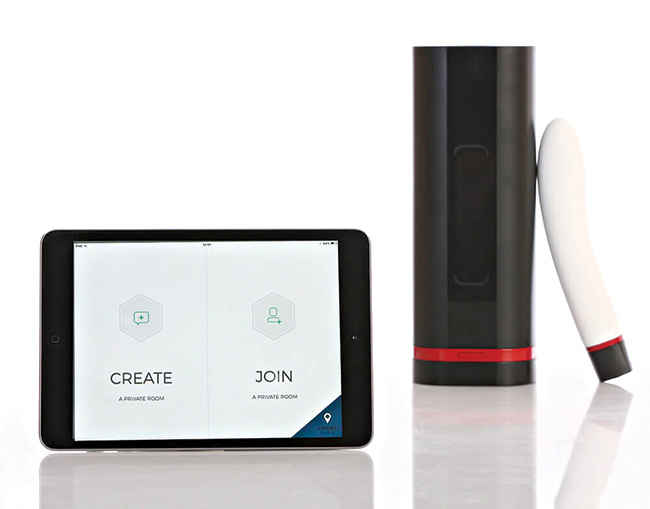 Now that's the kind of intrusive ping we wouldn't mind receiving
Tenga
We're using Tenga as an umbrella term for all manner of men oriented self-pleasure gadgets that come out of this company's stables. There's the eggs, something called the air series and even unique 3D printed tubes. Winner of many Red Dot design awards, Tenga is like disneyland for the forever alone.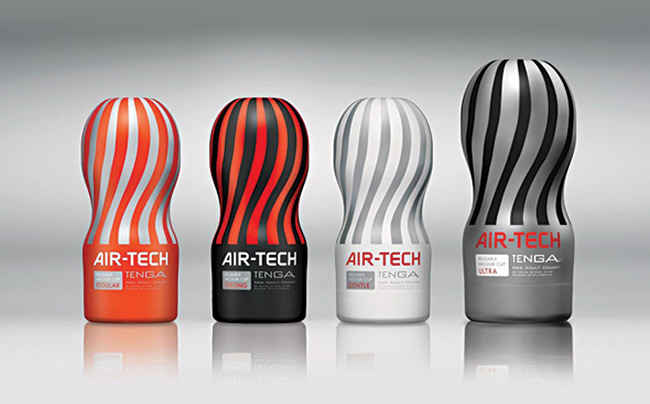 Size doesn't matter
Hum
The first ever AI infused and arduino-hackable sex toy on the market, the Hum is said to be a complete reimagining of what a toy could be. From the 3D printed internal structure, to the custom circuitry and pressure sensors, to thousands of lines of sophisticated computer code, it seems like the quintessential raunchy geek toy. So what's AI about it? The creators say it's designed to respond to the users rhythm and subliminal inputs. So if you speed up so will it and vice versa. As for the Arduino hackable part well if you want to get your hands dirty (in code, you pervs) you can, because it's based on the open-source Arduino standard for microcontrollers.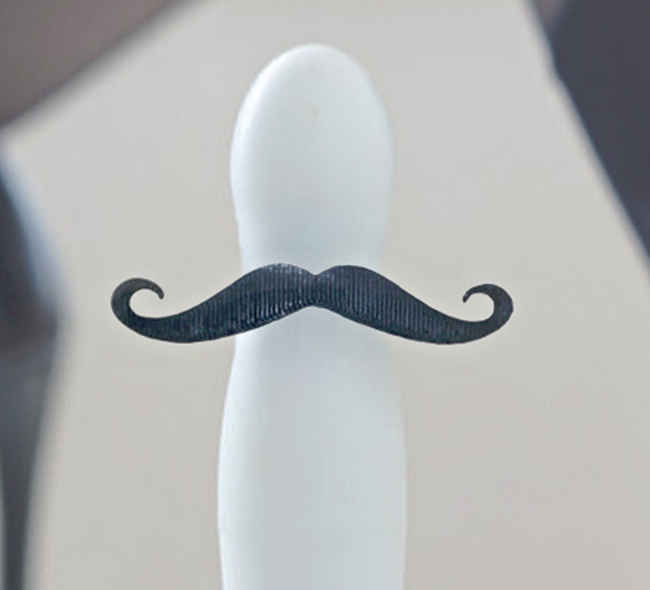 Rugged but understanding of your needs
kGoal
This device aims to gamify pelvic floor exercises by making it a little fun for users. It can add a little zing to your boring squeeze routine because it also vibrates and connects to a companion app. It forms an interactive training system which offers guidance, tracking, biofeedback, and personalized workouts. The benefits (apart from the obvious) include important "core strength" improvements such as improved bladder control.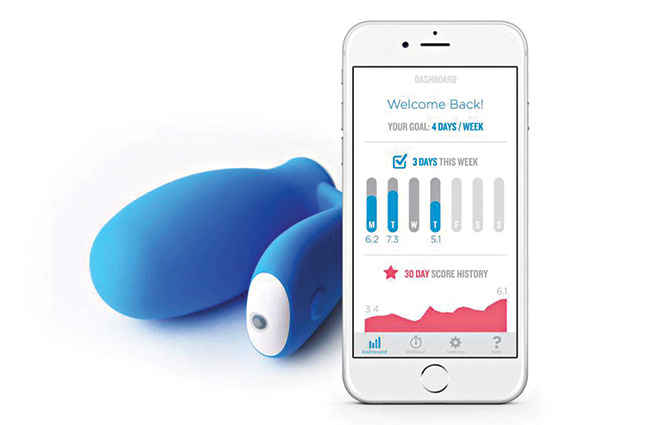 Build some muscle!

​