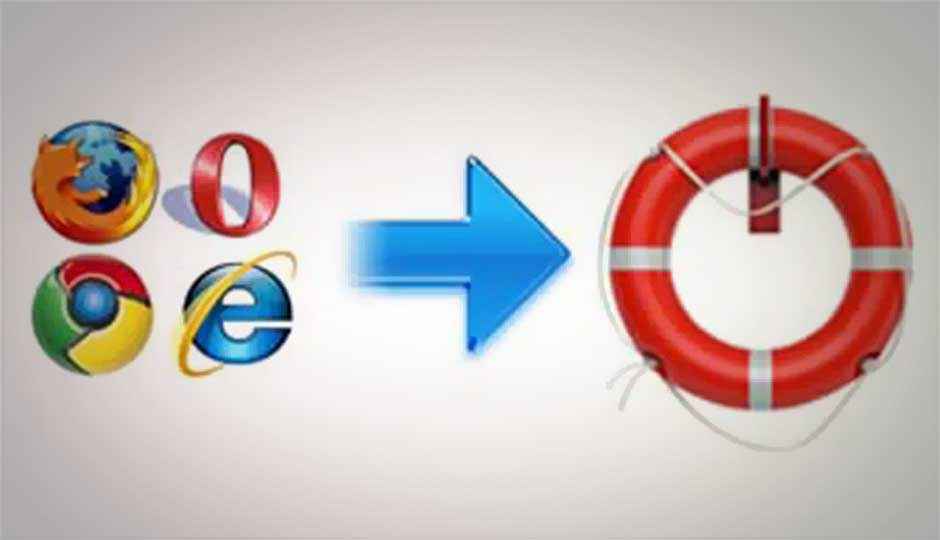 You've got 20 tabs open. You revel in your "Geek - Level 9" status. Browser crashes... FFFUUU! If you too are regularly haunted by the nightmare of losing the hours of effort put in opening all those tabs due to sudden crashes, these tips are sure to bring a big sigh of relief. A few useful plug-ins and slight changes in your settings could be just the thing you're looking for.
Extensions for Chrome
For Chrome users, in most cases when you reopen the application after a crash, it automatically prompts you to return to the last session (with a sorry face, mind you!), and simply pressing the Restore button will take you back to all the tabs and windows you had open initially. But extensions like FreshStart, Sessions Manager and Sessions Buddy add another level of functionality. With FreshStart you can chose which tabs to save across all the open windows, to be stored under a particular session. Sessions Buddy captures your last 10 most recent sessions, an especially helpful feature after a browser or system crash. On starting the browser again returning to a particular session is a breeze.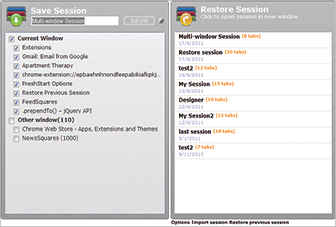 FreshStart extension in Chrome to organise sessions via Chrome Store
Mozilla Firefox add-ons
Firefox also prompts you when you restart the browser after crash, and clicking on the Restore Session option will reopen all tabs and windows. But as with Chrome, add-ons give you much more control. Open https://addons.mozilla.org/ and search for Sessions Manager. It can also automatically save the state of open windows individually. Other common add-ons for this purpose are Tab Mix Plus, which also includes a full-feature manager with crash recovery that can save and restore a combination of opened tabs and windows and save session.
Tweaks for IE
If your Internet Explorer crashes or shuts down for whatever reason, when you reopen the application and go to "about: Tabs", there's an in-built link on the bottom of this page to reopen your last session as it was. Opening a prior session is tricky though. The solution is to install a separate application for this, the most popular being the IE Sessions Manager (download from https://bit.ly/GFtJqC)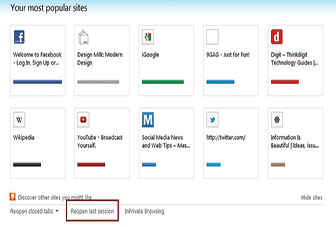 Feature in IE9 to reopen tabs after crash