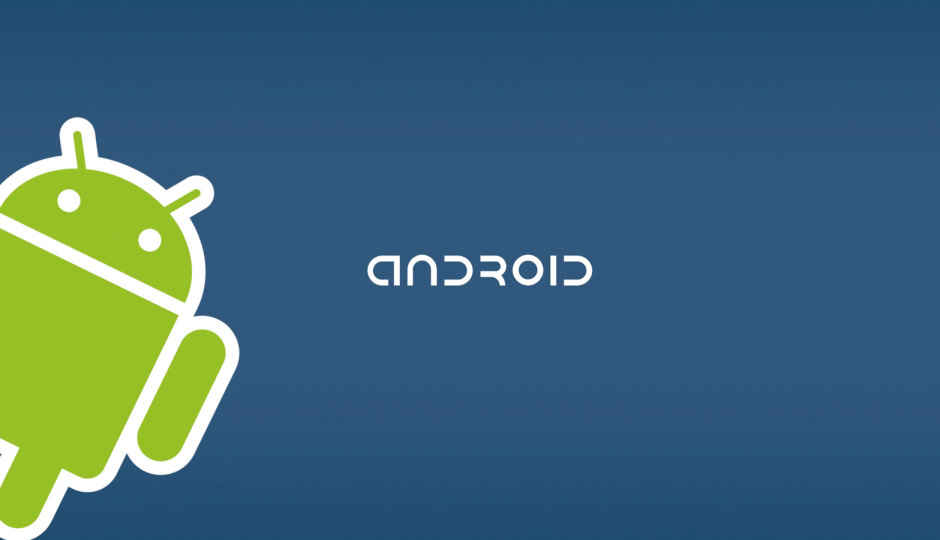 If you own an Android device, then you probably owned something else sometime before. If you owned any other device, your biggest regret could be the fact that you couldn't transfer all your data. Well, as they say, 'forewarned is forearmed'. When you're done reading this, you will be so well informed that all the pretty girls will come and ask you for help. Start living the geek dream as we try it out with a few mainstream OS-es. If your previous device was a smartphone, it's highly likely that it was one among iOS, Blackberry, Android and Windows Phone. So let's start with them in alphabetical order.
Android
If you're moving from one Android phone to another, then you have your work cut out for you because moving contacts on the Android OS is as easy as typing in your GMail ID. Since your contacts are saved to your GMail address book, your contacts are synced as soon as you sign in to your device when you upgrade. The more difficult things to transfer are your apps, your data and your SMSes. This is where the Android app Backup Message & Call to Email/ Backup to Gmail comes in handy. Obviousness in the name aside, this is a free app, which, instead of backing up data on its servers or on a memory card, sends all the data to your GMail ID.

Once installed, you will be required to set up your GMail account and grant the app permission to view and manage your mail which includes deleting, composing and sending mail too. Once set up, the interface has three tabs in all - backup, restore and settings. The only sad thing here is the fact that only SMSes, calls and MMSes can be backed up while your photos, documents and videos are left out in the cold. Here is where My Backup comes into play – the light version of the lauded My Backup Pro which costs Rs 321.17 on the app store, My Backup (free) offers all the features that the Pro version does minus Wi-Fi Migrate.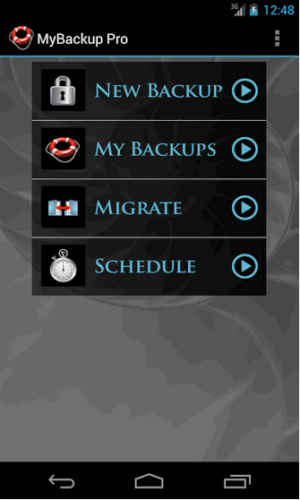 If you choose not to use their servers which makes restoring your data easier, all your data can be backed up to your device and transferred either by swapping memory cards, transfer via your personal cloud storage account or with a PC.
Blackberry
If you are a Blackberry user, face the truth: the only reason you've held on to your phone from 2010 was because of BBM. Now that it's available on everything else, it's logical to move on to an Android device. To make that transition from your BB to your new Android device, you need to back up your BB. Migrating from Blackberry to Android is slightly more cumbersome because there is no GMail support any more. So your contacts will not come back home like Lassie.
To get the job done in an easy way, you will need to create a backup file for your Blackberry. Either use the Blackberry PC suite or use apps like Data Backup from Blackberry World and backup your data. Transfer the backup file on to your Android device either via PC, cloud or a memory card. Once transferred, use 2Can, a paid app that can restore all your data from SMSes, to contacts, notes and tasks. You can also view, edit and search for your notes and contacts using this app. The next best alternative is Easy Phone Sync – A software that works with the backup files created on the Blackberry PC suite.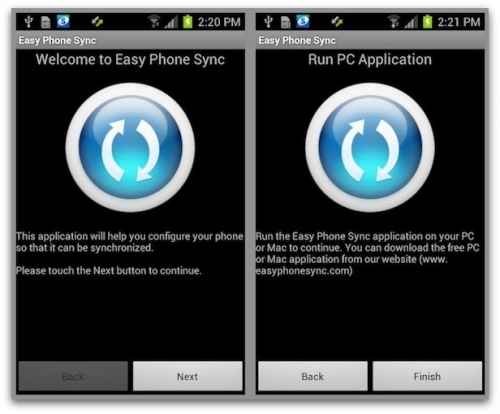 Contacts, messages, photos and videos can be transferred by installing and opening the Easy Phone Sync app on your Android phone and connecting it to the Easy Phone Sync for Blackberry programme on your computer. Your can browse for your backup file on your PC using the software and transfer it along with your SMSes and contacts and restore them to your phone.
iOS
If your old phone was made by Apple Inc., then transferring contacts is going to be a breeze. Just download the GMail app for iOS and sync your contacts. With a little bit of time, all your contacts will be synced with your Android. Just remember to turn the Wi-Fi 'on' on your iPhone if you're still not using it. Photos and videos can also be easily transferred. Just connect both devices to a PC via USB and access them them through your computer. Copy the images and videos from your iPhone and paste them into your Android phone's internal storage or the memory card. SMSes and iMessages on the other hand need the power of applications and iTunes. The first step is to back up your iPhone using iTunes. Once complete, copy the back-up file from your PC to your Android device. Download and install SMS Backup and Restore on your Android. Launch the app and tap Restore to restore all your messages. 'What about my iCloud account?' you might ask, well, as of now iCloud is still off bounds on Android browsers but the 'find my iPhone' feature is still available using the Find My iPhone free - iCloud app on your Android phone.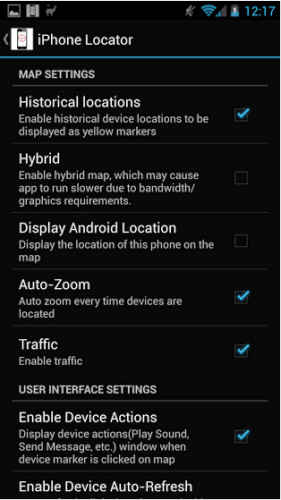 You can find any of your apple devices by simply signing in to your iCloud account using the app and track your device's location. You can sign in to three different accounts and track the whereabouts of your teenage kids too and see if they are up to anything questionable.
Symbian
In case you owned an old Nokia phone running the Symbian OS, your work is cut out for you for one simple reason. Known simply as Mobile Transfer, this PC software is available here. This nifty and powerful little software has the power to transfer everything from contacts, call logs, messages and other miscellaneous data from just about any phone to any other phone. Since it is one of the few that suppports and claims compatibilty with over 2000 different models, in a way, it could justify the fact that the full version costs about $40 (Rs 2,419.) If you'd rather not pay the exorbitant amounts some developers charge, you can still do it with the Nokia OVI Suite and our old friend SMS Backup and Restore.
To restore your SMSes, just download the latest version on Nokia OVI Suite and sync your messages after connecting your phone to your computer. Once backed up, disconnect your phone and close the OVI Suite. It minimises to your system tray so exit it from there as well. The next step is to convert the back up to an xml file. Download and install Nokia2AndroidSMS. Once it runs, it should automatically find the SMS backup file. Hit convert and you have only two more steps to go. Transfer the xml file to your Android device and run the SMS Backup and Restore app and hit the restore button. Transferring contacts on the other hand is much simpler and only requires an app available on the Google Play Store. Download ccdr's Rainbow Contacts.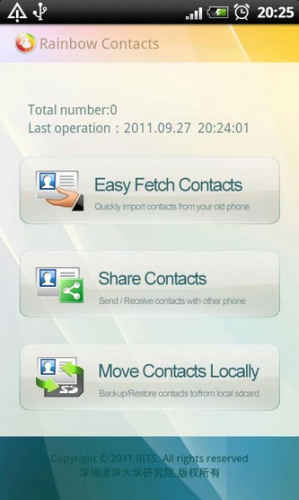 This app can transfer contacts from virtually any device to your Android phone through Bluetooth. Install the app on your Android device and turn Bluetooth On on the other phone. When you tap on the 'Easy Fetch Contacts button, the phone asks you to keep the other device ready. Hit the OK button when it is and select the device that contains your contacts that need to be imported. Your contacts are imported automatically.
Windows Phone
With no official GMail app for Windows Phone, transferring contacts just took a nose dive when it comes to ease of use. But, assuming you have an account on Outlook, Hotmail or Windows Live, things get easier with a PC at hand.
The first step is to export your contacts from the Microsoft account linked to your phone. If the contacts are fully synced, they should appear in the 'People' section of the drop down menu next to the 'Outlook' button on the top left once you have signed in from your PC. Under 'People', hit 'Manage' and select 'Export' in the drop down menu. You will be asked if you would like to save the file "WLMContacts.csv". Save it and half the work is done. Next, sign in to your Google account, the one that's linked to your phone and click on 'Contacts'. Look for the 'Manage' button here and select 'Import' from the drop-down menu. A dialogue box will appear where you can choose the file you would like to import. Search for the file you saved from your Microsoft account and hit 'Import'. If you sync your GMail account, your contacts should be restored.
You could also install the Outlook.com app and sync your contacts to your Android phone automatically. If you had enabled and auto backup of all your images and videos to Onedrive (previously known as Skydrive), they can all be brought back to your Android phone by installing the Onedrive app.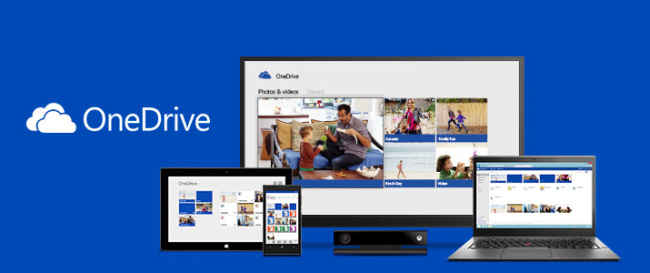 To bring your messages back, well, it's still not possible as of now. While there are people who claim that it is possible, no real easy to use methods have emerged. Although for some reason, restoring backed up SMSes is possible if you're moving around within the platform.
What do you do once you've successfully managed to migrate? You could either do a factory reset and get rid of all your data, a safe thing to do if you are selling the device or just leave the poor thing at the bottom of your desk drawer until something happens to your Android device and you desperately need a backup phone.
Then again, you could do the responsible thing (if you're not selling) and try recycling it at Attero Bay or Envirocom. Whatever you choose to do, we wish you the best of luck.