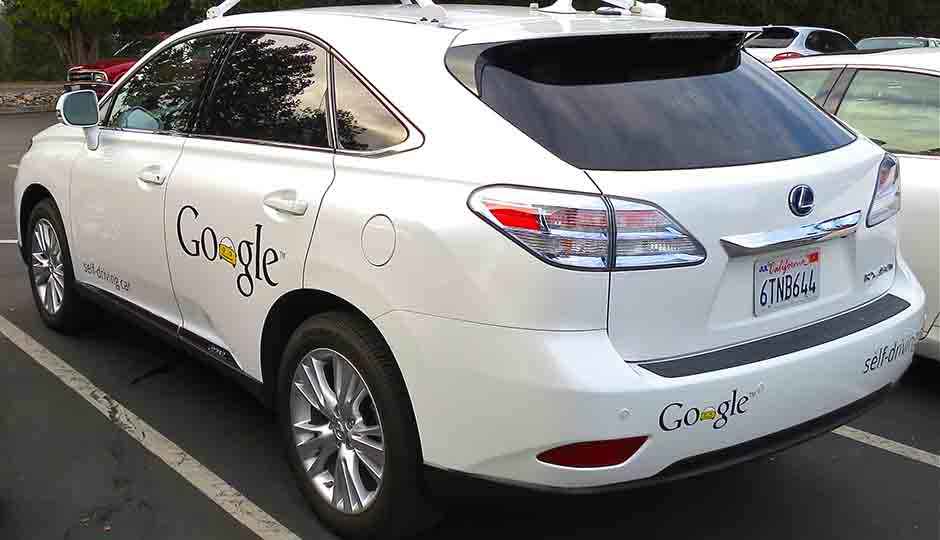 A Lexus SUV that was fit with Google's self-driving sensors was hit on the back on July 1, leading Google to state that drivers are generally distracted and careless that is leading to its self-driving cars being hit. The three Google employees onboard the car reported injuries, and were cleared to resume work.
This is the first time that serious injuries were reported in an accident involving one of Google's self-drive prototypes. In six years and about 1.9 million miles of testing the self-drive technology, this is the 14th time a self-drive car has been involved in an accident, and the 11th time that it has been hit from behind. The head of Google's self-driving car program, Chris Urmson, stated in a blog that distracted drivers probably looking at their phones is the possible reason behind his cars being hit so often. He said, "The clear theme is human error and inattention. We'll take all this as a signal that we're starting to compare favorably with human drivers."
Google has invested heavily in this pioneering technology, and presently has 20 cars driving themselves around Mountain View in the United States - Google's home city. The July 1 accident happened after the self-driving Lexus SUV stopped at an intersection with green light, behind two other cars that had also stopped. The car was moving at a speed of 15mph, before it stopped. In a matter of seconds, it was hit from behind by another car, at a speed of 17mph. Sensor data collected from the Lexus showed that the driver did not apply brakes. While the Lexus suffered minor damages to its rear bumper, the car that hit from behind lost its front bumper.
Google has been reported to be planning of a mechanism to alert its drivers in case of such distracted driving. The Mountain View police responded to Google's report, but did not file an accident report regarding the incident.
Other Popular Deals
Samsung Galaxy J7 Nxt 32 GB...

Rs. 10990 *

Buy Now

Moto G5s Plus Gold 64gb

Rs. 12049 *

Buy Now

Moto G5s Plus (Lunar Grey, 64GB)

Rs. 13324

Buy Now
*Includes Cashback
​