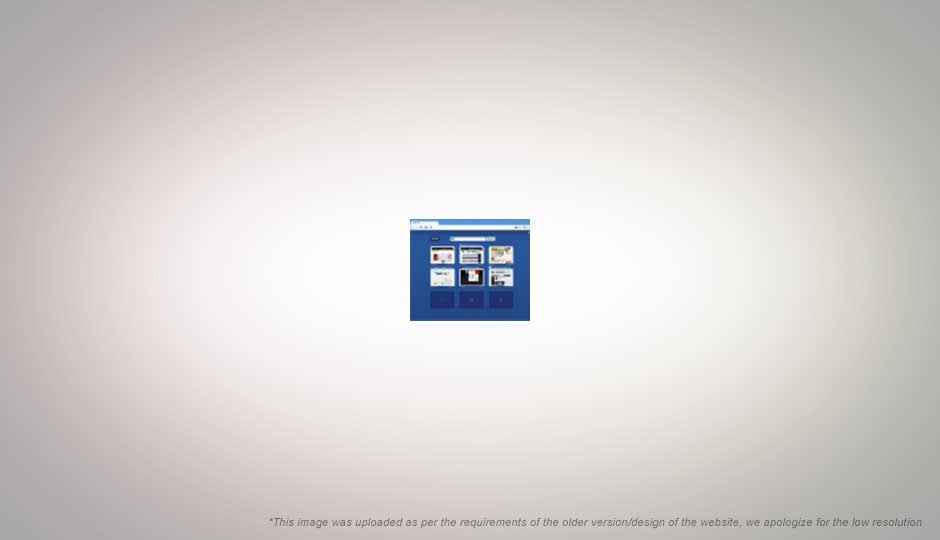 Speed Dial – now available for Chrome

While almost all browsers today come with a speed dial function, it's Google Chrome that has been missing it. Firefox too didn't have it but plugins made it a reality. The speed dial feature in short allows you to access your most favourite sites in a start page. Bookmarks can do that but access to them is still a click or two away.

So far, Chrome didn't have extensions but we're glad to inform you that those days are over. Assuming that you have Chrome updated to its latest version, head over to Chrome's Extension gallery – (https://chrome.google.com/extensions). You'll find many there but look specifically for the Speed Dial extension. Clicking on it will start the download and installation.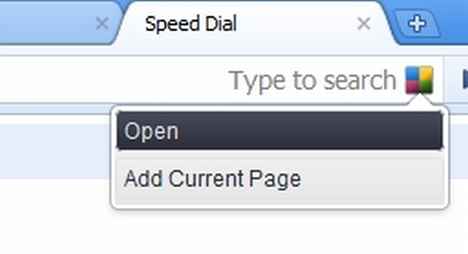 Opening the configuration window for Speed Dial


Once the extension gets installed, click the Speed Dial icon in the address bar when you're on a page you want to add to it. Click on Add Current Page. Open a new tab and you'll see the Speed Dial window. To change the order of the bookmarks, click and drag the bookmarks around from one slot to another.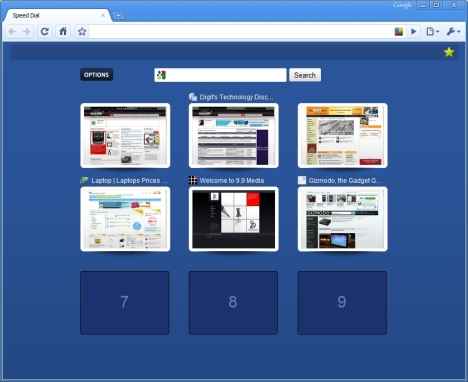 The speed dial page

You'll also notice that the Speed Dial icon has some resemblance to AVG's icon. Click on the icon again, click Open Page and you'll reach the configuration page for the extension. Once you're there, you can easily set the number of speed dial links. Click on the dropdown to set it.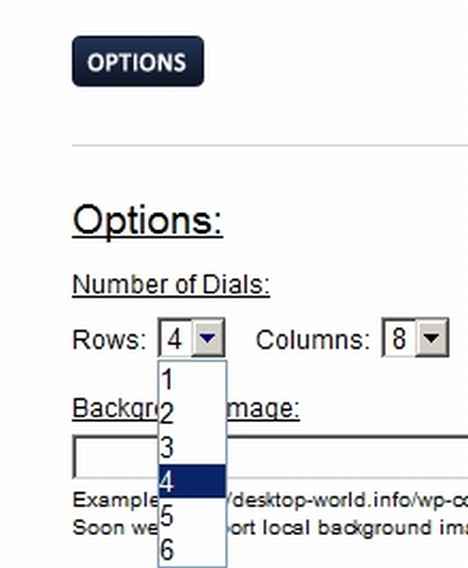 Setting the number of speed dial bookmarks you want


Setting themes and wallpapers for your speed dial

If the background is too boring, you can set colours or even a wallpaper like you would for your desktop. For some unknown reason, Chrome only lets you set images from the web as your wallpaper. So, if you have a wallpaper available locally, upload it and then link it to it.

You also have the option of displaying the other controls such as the search bar, bookmarks and the recently accessed pages. When you're done, click on Save and Close.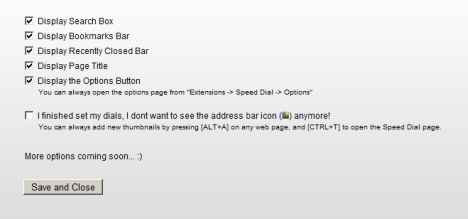 Turning on and off components on your speed dial page


If you're like us, you'll soon be lining in your favourite sites for news, reviews, gaming, streaming in a very orderly manner.