There was a time when V-day used to be a cash cow for brands like Archies and Hallmark. Things have changed for the better since then. Gone are the days of fluffy teddy bears and heart shaped chocolates. Let's break away from the cheesy stuff this Valentine's day and make our special someones appreciate a quality gift...a GEEKY gift! So, if your date is an incurable GEEK, this is your one stop shop for the nerdiest V-Day gifts!

POP CULTURE TREATS!
Geeks love pop culture. If you're with someone who gets goosebumps watching the latest Batman vs Superman- Dawn of Justice trailer then these quirky gifts are sure to be a hit.

Sword of Robb Stark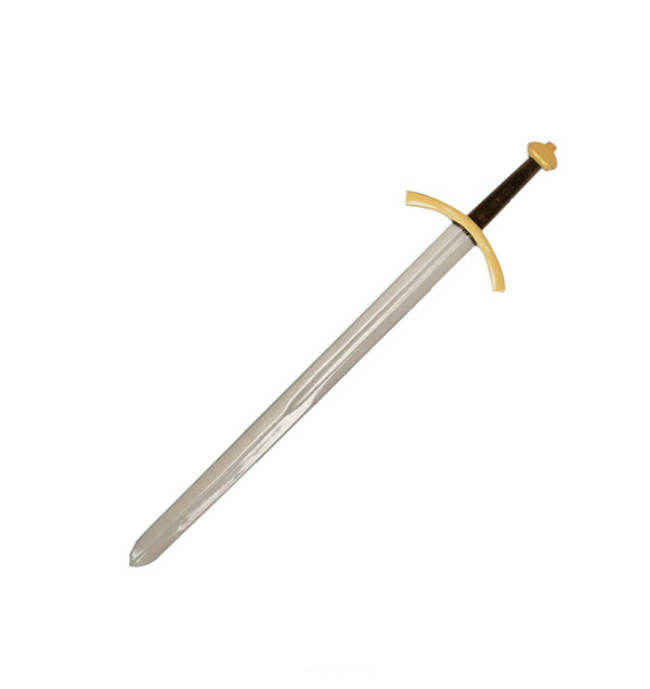 A replica of Robb Stark's famous sword. This one isn't made of Valyrian steel, but is a cool addition to any Game of Thrones collection. Would look great framed on a wall if you ask me! You will find Robb Stark's sword buried in the 'Collectibles Section on whysoserious.co.in
Harry Potter Broom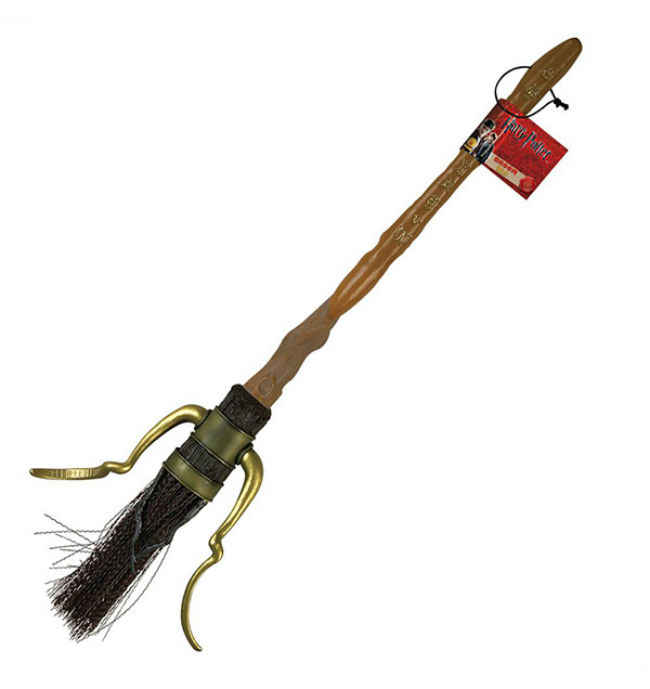 The Harry Potter Broom is a replica of the one used by Harry Potter in the Prisoner of Azkaban. Approximately 3 feet long, the broom stick is made of hollow plastic, with plastic bristles. Great to go with Harry Potter Quidditch costumes! On Maybe a Harry Potter themed date?
Sith Lord Light Sabers

Who wouldn't want this- Sith Lord Light Saber is a costume accessory with double sided light saber that extends to almost 5-Feet long. Silver base with telescoping red blades that light up.
Wonder Woman Apron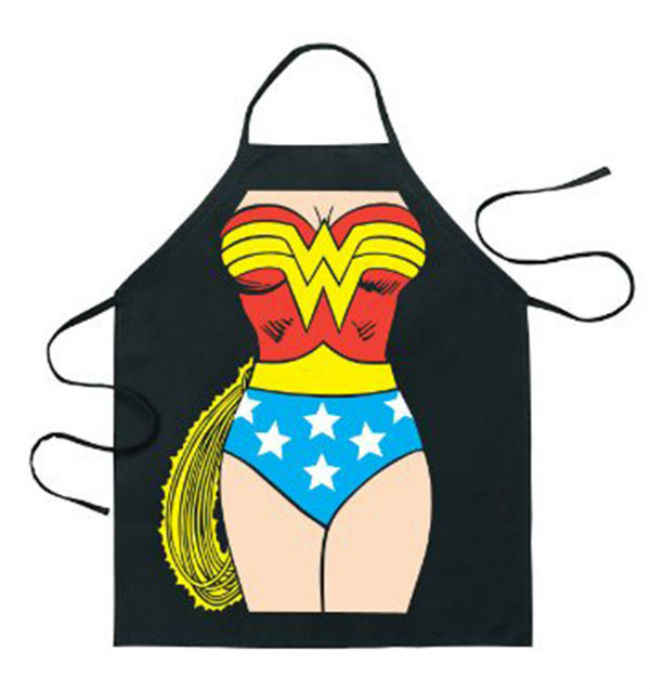 This Wonder Woman Apron is a great add on for some extra brownie points this Valentine's day!
Pen drives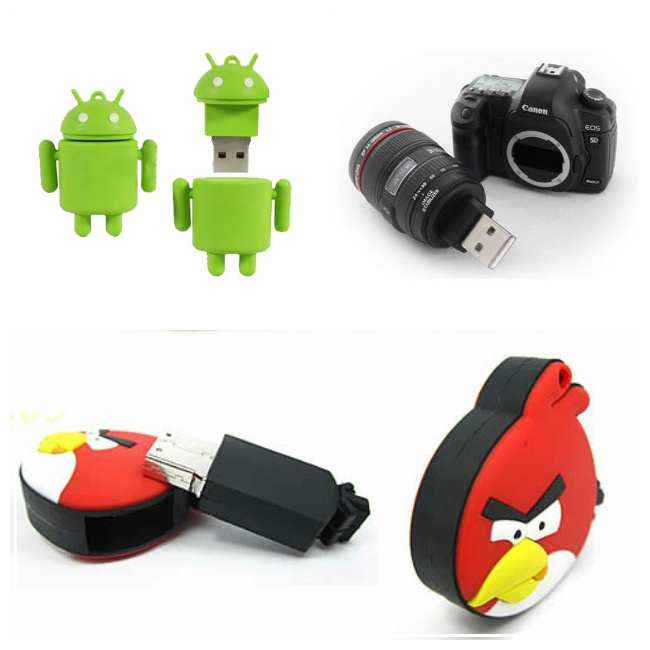 Thinking of making a geeky gift basket? Then, check out these pendrives. You could go old school and make a pen-drive mix-tape for that added effect!
Laptop skins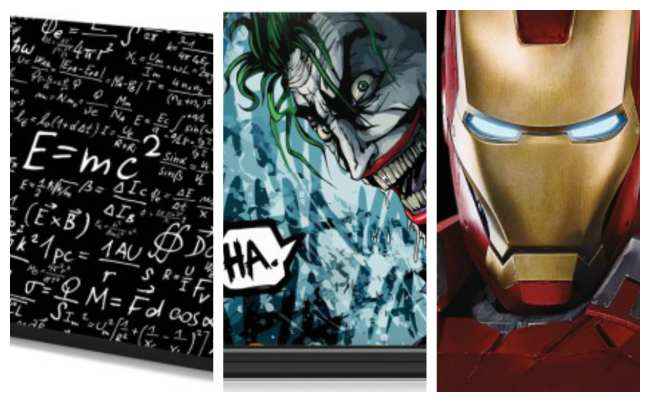 Does Batman get her heart racing? Is he imagining himself in an Iron Man suit every morning? Is he/she Sheldon/Amy from Big Bang Theory? If Yes, then check out these funky laptop skins that will leave a lasting memory! These laptop skins come in various sizes and can be customised to fit any laptop. Prices start as low as Rs. 169 on Flipkart.
Technomancer 2.0 Digital Wizard Hoodie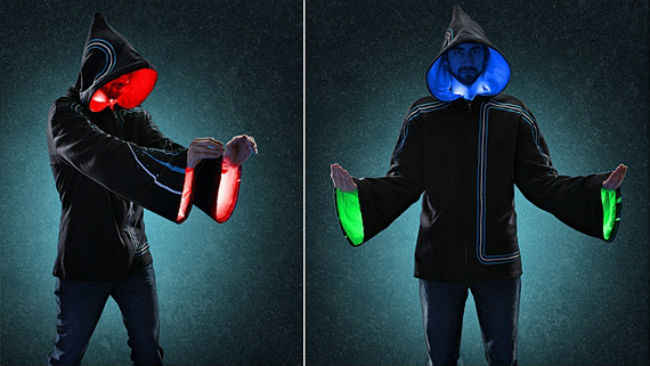 Wild Mage. Wizard. Sorcerer. Illusionist. Enchanter. Invoker. Necromancer. There are so many words to describe people who wield magical powers. You can totally make a guys day with this badass Wizard Hoodie priced at $145 (Rs. 9891). Order now from Thinkgeek.
Cozy Cushions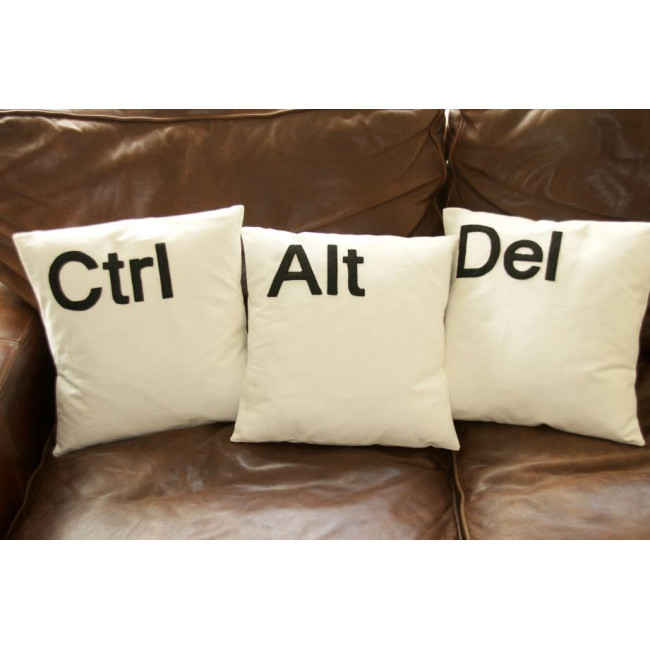 Ctrl + Alt + Del fixes everything soesn't it? So if you're missing V-Day this year, these cushions might be a cool way to make up...Ctrl + Alt + Del & start over!
SWEET SUBSCRIPTIONS!
A subscription to Amazon Audible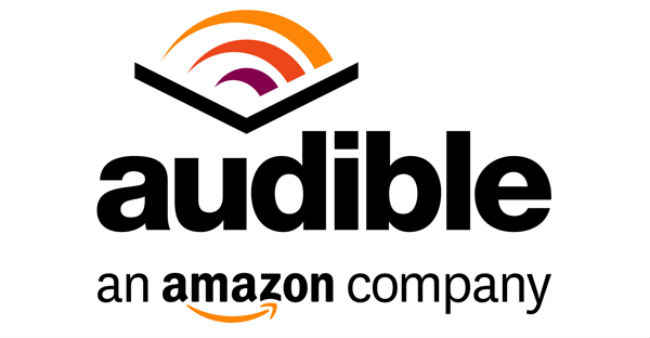 Who doesn't like a free subscription and a useful one at that. Amazon Audible let's the gift recipient download audiobooks for iPhone, Android, Windows Phone, Kindle or other listening devices. The Gift subscriptions range from 3 months to 12 months and $45 to $150 (Rs. 3,000 to Rs. 11,000 approx). Maybe a romantic audiobook can set the mood this V-day?

LOVE ON WHEELS
Milagrow Aguabot 4.0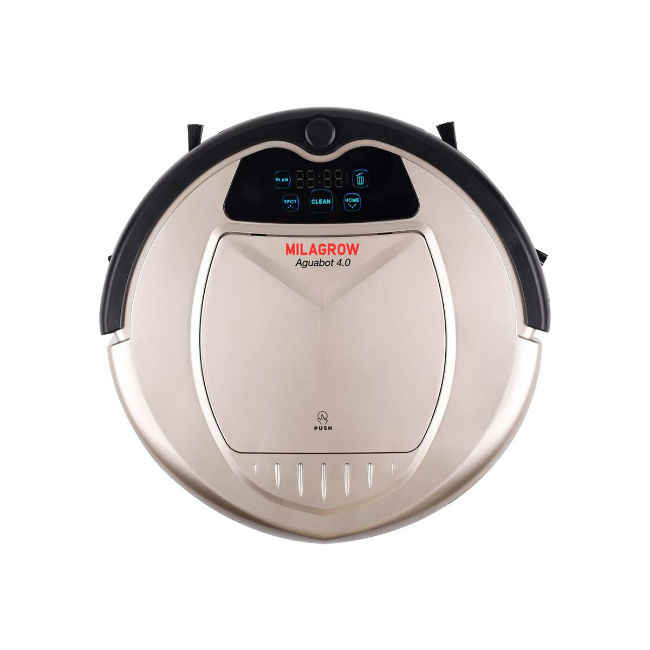 Or aptly described as the Wife pleaser, is a funky addition to the household...and it can clean! This Aguabot 4.0 has its own feet A.K.A wheels that take it around the house, cleaning up the floors by auto-room scaling. The Aguabot can sweep and swab for you tirelessly and intelligently for a price of Rs. 29,990.
IO WALK ELITE WHITE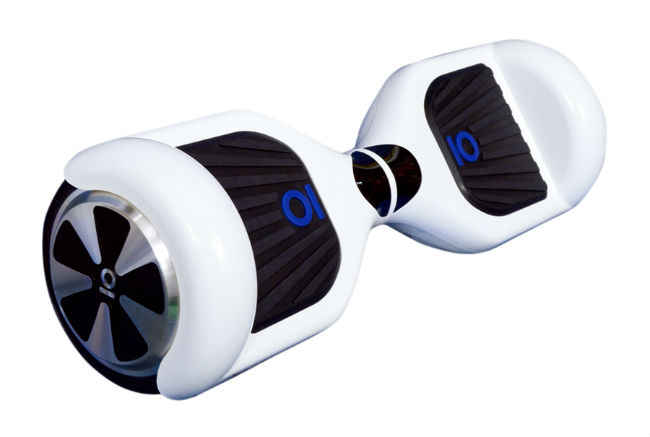 Go for a walk, only faster! The IO Walk doesn't come cheap, but you can't go wrong with some sweet wheels for your feet. Priced at Rs. 52,000, The IO Walk Elite variant comes with a glass body and two remotes. It is also available in cheaper variants starting from Rs. 39,000.
ROMANCING THE GAMES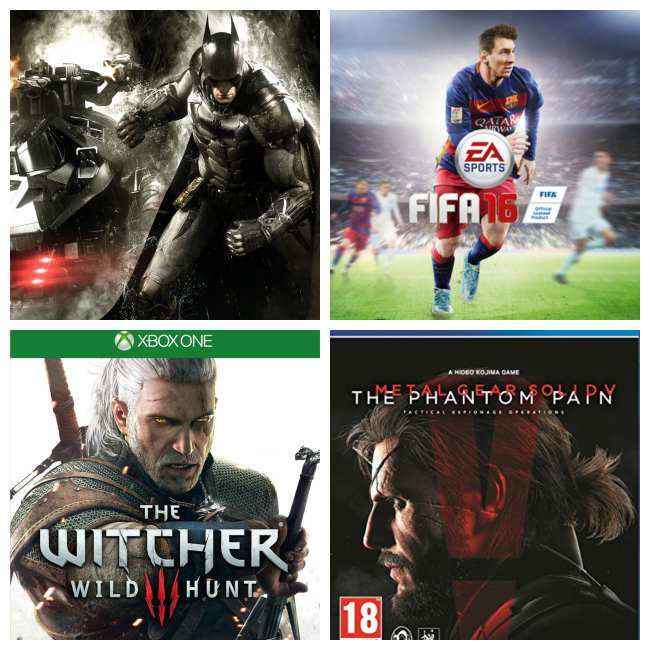 Boys will be boys and they do love their games. These are some of the most sought after video games for the Playstation 4 and Xbox One. Game. Set. Match!

Fifa 16
Fifa 16 is the first in the FIFA series to include female players. It is also the first in which the players on the covers were chosen by popular vote, including the first women to appear on the cover. Martin Tyler and Alan Smith are the commentators for the game. The game is available for both the PS4, Xbox One and can be purchased on Sale for Rs. 2999 from Amazon.
Metal Gear Solid V: The Phantom Pain
For years, the series developer Hideo Kojima has said that he would move on from making Metal Gear games and MGS V is finally his last. This one is a definite hit! Get it for Rs 3,130 on Amazon.
The Witcher 3: Wild Hunt
An excerpt from Skoar's review of The Witcher 3 reads, "About ten hours into the game, you will come across a quest that will require you to cross paths with the Bloody Baron, a warlord who has taken over a small part of the game world. The way the Bloody Baron's story is told by the game and the way it weaves in and out of the primary, secondary and side quests, is the pinnacle of video game storytelling and a quintessential representation of the overall game." Sounds like the perfect gift? Get it for Rs. 3,490 on Amazon.
Batman Arkham Knight
There might be too much Batmobile and some questionable story twists, but Arkham Knight is without doubt, a fitting conclusion to a great series of Batman games from the masterminds at Rocksteady Studios. Priced at Rs. 2,475, you can get this game from Amazon, on sale right now!
BUDGET NO BAR

iPad Pro
The iPad Pro is a powerful tablet with top of the line performance. Browsing websites is a great experience as you get the full desktop version of a page on the iPad Pro. You can read our review here and buy the top of the line iPad Pro at Rs. 81,500 from Flipkart.
Surface Pro 4
For a hefty Rs. 73,990, you can definitely impress your partner with Microsoft's latest tablet offering- The Surface Pro 4. The tablet comes with a 12.3" PixelSense Full HD Display, multi-position Kickstand and an improved keyboard. Surface Pro 4 is a great buy for the Windows fans.

iPhone 6s

They say an iPhone is supposed to be expensive, and Apple fans will never question that. There's no denying that the iPhone 6S is a good phone. It's also one of Apple's best. Now available for Rs. 69,000 on Flipkart the iPhone 6S makes for an impressionable gift.

You can also check out our Top Ten Lists of Smartphones, Tablets and Laptops to take your pick from some of the coolest gadgets available right now.

Other Popular Deals
Samsung Galaxy J8 (2018) 64 GB...

Rs. 14391 *

Buy Now

Nokia 7 Plus (Black, 4GB RAM,...

Rs. 25900

Buy Now

Honor 8 Lite 64 GB (Black)

Rs. 12253 *

Buy Now
*Includes Cashback
​