For all the Angry Birds fans, developer Rovio is launching a new Angry Birds game called 'Angry Birds Go!'. The developer has just given a teaser of the game and will giving out more details over the summer.
Rovio added that "all your favorite characters are returning" in this new title, and the new game "will bring you closer to Piggy Island than ever before." Rovio has added a short preview of the game at go.angrybirds.com. Once you go on the site you will see an animation of an Angry Bird that is running off into the canyon leaving smoke behind.
The animation looks a lot similar to the Road Runner in Looney Tunes cartoons. These are the only hints given by Rovio. From these teasers the user can make out that it will be a fast-paced game and will involve some form of racing. However, we can't be sure that it will be a racing game from the title and animation of the game.
Rovio has promised to give more updates about the new game over the summer. The new game does not have the old slingshot style game play as the previous versions of the game. Angry Birds Go! is set for a late summer release date or early fall and users will just have to wait for the new updates on the game.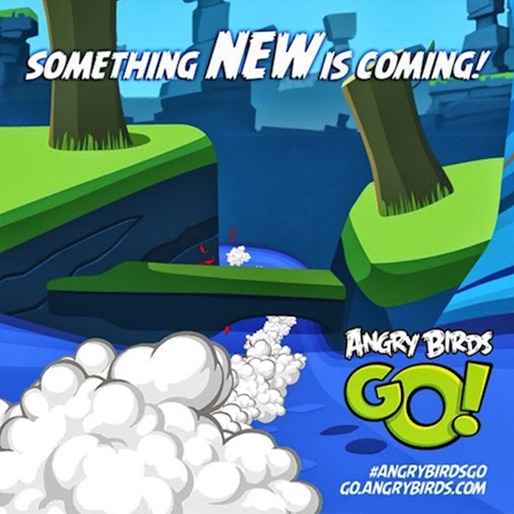 Source: Slashgear