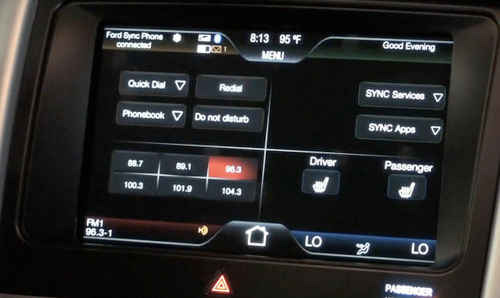 Reportedly, Ford's sync application called "MyFord" offers you a 'Do Not Disturb' feature to automatically block incoming calls and messages while driving your car. As you must be aware of the bans and fines imposed on the commuters violating the law, who get caught trying to answer phone calls or text messages while driving, this feature comes in handy as a saving grace.
Apparently Ford has tried to keep things simple and convenient by employing lock-out feature that forces the use of voice control while driving. Also, MyFord is reportedly equipped with automatic call divert to voicemail and saving of texts for later access. In addition, MyFord also claims to have integrated Bluetooth Message Access Profile (MAP) into their systems which will allow incoming texts to be read aloud over Bluetooth. You might have to be careful about those sexts and intimate messages while accompanying your wife or girlfriend though!
The entire system is said to work over Bluetooth employing the Ford Sync technology and is expected to be released in 2011 Ford Edge and Lincoln MKX models.
Meanwhile watch this cool video showcasing Ford Sync in action: (traffic, directions, weather reports, sports and more)