Tech brands feel traditionally bound to come up with the most attention grabbing stunts on April Fools' Day and while a majority of these pranks/jokes/whatever you want to call them are weak tea, some of them actually stand out as gems. Let's take a look at some of the best pranks unveiled today that kept it a 100.
Pac-Man lands up on Google Maps
Google's April Fools' Day stunts are generally considered to be well planned with plenty of thought behind them. This year the search giant unveiled a bunch of stunts out of which three elicited a chuckle from us. The first is the ability to play Pac-Man on Google Maps. Just look for the Pac-Man logo on the bottom left when you open the Google Maps site in your browser. This converts the map you're on into a maze from Pac-Man complete with power-ups, yellow dots and ghosts.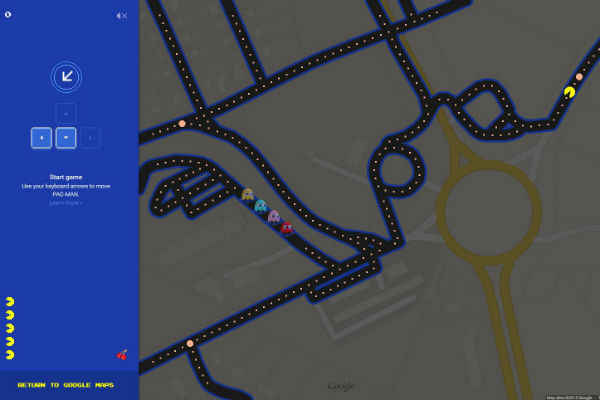 Google mirrored
Type com.google into your browser's URL bar and you will be served up a mirrored version of Google that is certain to make your head ache after a while. The 180-degree flip is pretty comprehensive and even extends to all the search results pages.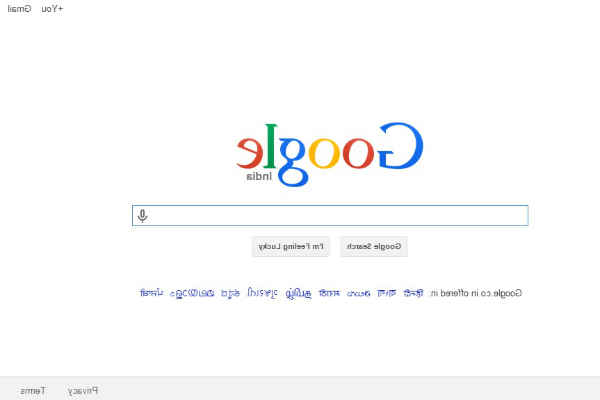 Chrome Selfie
Considering that 2014 was pretty much the year of the selfie, this one appeared to be actually plausible. If you opened Chrome on your phone today, you would have noticed the small pop-up that let you shoot a selfie right from the browser in reaction to whatever website you had open at the moment. If you missed the pop-up, you can just bring down Chrome's options panel and tap on the 'Share your reaction' option right up top.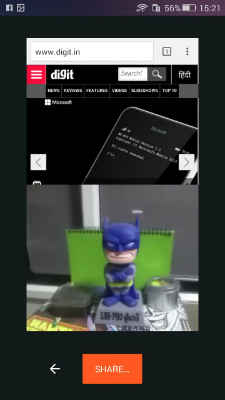 Playstation Flow
If this was real, it would have been touted as the next big step in motion controlled gaming. According to Sony, Playstation Flow accessories allow you to complete swimming stages in games like The Last of Us by actually diving into a swimming pool. Of course, you can use the Playstation Flow Body Dryer afterwards when you're done.

The MS-DOS Windows Phone
Microsoft also jumped on the April Fools' bandwagon by announcing that it had made MS-DOS, the grand old dame of operating systems, available for Windows Phone handsets. It would have been a decent joke if Microsoft had just restricted itself to propping up a fake website with a few videos, but it took the extra step of actually creating an app that you can download on your Lumia phone, making the joke memorable.

Steam powered gaming cabinet
ThinkGeek, one of the most popular websites that deals in geek and pop culture merchandise outdid itself today by announcing a Steam PC that literally runs on steam that you can generate by burning coal and lets you access your Steam games library. The great thing about this joke is that we want it to be a real product, at least with respect to the way it looks.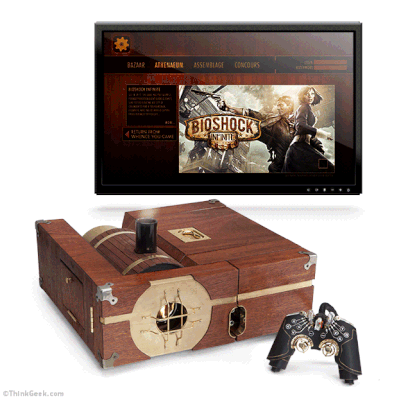 Motorola Selfie Stick
Motorola also recognised the earth shaking importance of the selfie and announced its own selfie stick through a supremely grandiose video.

OnePlus Drone DR-1
Not really a joke since OnePlus is actually selling this drone albeit in very limited quantities.However, it's a smart way to promote your product while claiming that it was a joke all along.

Honda Selfie Car
Just in case the previous selfie stunts weren't enough to beat the dead horse into oblivion, here's Honda's take. The Japanese carmaker announced its HR-V Selfie edition car with ten cameras placed in the cabin to capture the perfect selfie when you're driving. Okay, we'll admit that this one was funny, barely.

Other Popular Deals
Samsung Galaxy J7 Nxt 32 GB...

Rs. 10990 *

Buy Now

10.or E (Beyond Black, 3GB...

Rs. 9999

Buy Now

OnePlus 6 (Mirror Black, 6GB...

Rs. 34999

Buy Now
*Includes Cashback
​