Not long after the Flipkart - Standard Chartered cash-back offer went live with some rather interesting smartphone deals (among other products - but we focused on the popular smartphones), the popular shopping website is back with extremely enticing offers again. As a part of the Diwali Cyber Sale, Flipkart is offering even better discounts and even some exchange offers as well, on laptops, smartphones and tablets. As always, we try and help you identify the best possible deals across a variety of categories.
Before we do get into that, we would like to warn you that prices of the products and the deals tend to change mid-way through the sale. The prices of a couple of products changed for us, while we were conducting the research for this article. Hence, if you like a deal, jump on it at the earliest, before it changes.
The Standard Chartered CashBack Offer gets better
As we speak, the CashBack offer has now been tweaked to offer 15% cashback on all eligible transactions. This was earlier 10% on eligible products. The cap of cashback, per Standard Chartered credit or debit card remains at Rs. 5,000, for the duration of the offer. This offer is running in conjunction with the Diwali Cyber Sale, yet again offering you the chance of two layers of discounts.
(Read here: Flipkart CashBack offer)
The discounts: Lower prices for your purchase
There are some extremely enticing discounts available on Flipkart, across the entire range of gadget categories. We have handpicked a few, which we believe are ones that you should check out. We have selected smartphones, cameras and laptops, and even some accessories.
Smartphone: Nokia Lumia 920
Flipkart Price: Rs. 21,499
Standard Chartered Cashback price: Rs. 18,275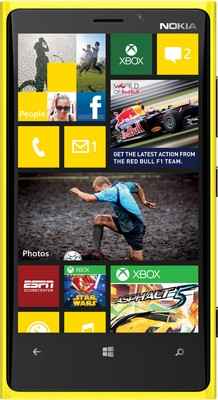 We had recommended the Lumia 920 when it was retailing on Flipkart for Rs. 22,999. Now, at Rs. 21,499 and the chance of getting it for Rs. 18,275 with the Standard Chartered offer, we would recommend this pretty much like there is no tomorrow. For a camera as good as this on a phone, there really is no match anywhere close to this price. And thanks to Windows Phone, it is an uncomplicated smartphone. Buy this, even if you basically want a camera with a SIM card slot!
Buy here
Smartphone: XOLO Q1000
Flipkart Price: Rs. 11,900
Standard Chartered Cashback price: Rs. 10,472
If you are scratching your head about the affordable Android phone options, we would suggest you not waste your time anymore and consider the XOLO Q1000. Quad core, dual-SIM, 5-inch IPS display with a 720p resolution, an 8MP camera and a 2100mAh battery. We would recommend this for the build quality, excellent display and the performance this quad core MediaTek chipset offers.
Buy here
Smartphone: Sony Xperia Z1
Flipkart Price: Rs. 39,999
Standard Chartered Cashback price: Rs. 33,999
The Xperia Z1 is the undisputed most powerful Android smartphone you can buy at the moment. And at this price, it would be plain foolish to let this deal go and consider another phone, wihich might inevitably be inferior. The deal is further sweetened with the free original carry case worth Rs. 2,990/-, the Sony CP-F5 portable charger worth Rs. 2,790/-, Rs. 2,000 worth of free eBooks for the Flipkart ebooks app and a 6 month accidental damage protection program for the phone.
Buy here
Camera: Sony DSC-RX100
Flipkart Price: Rs. 33,490
Standard Chartered Cashback price: Rs. 28,466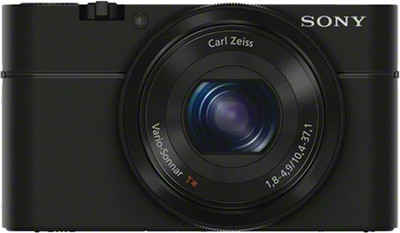 The RX100 has been one of our longest standing favourite cameras, packing in a 1-inch sensor and a fast f/1.8 starting aperture. The Zeiss optics don't hurt and neither does the fact that it has incredibly fast focusing and the sensor kicks all kinds of ass in low light. All of this is packed into a compact form-factor, making the RX100 rather pocketable. If you're looking for a point and shoot to rule them all (in a budget, of course) then this is your best bet.
Buy here

Camera: Olympus E-PL3
Flipkart Price: Rs. 19,690
Standard Chartered Cashback price: Rs. 16,736
The 12.3MP PEN E-PL3 combines a compact form factor with a lots of external control points in a stylish, attractive body. It brings in-camera raw conversion, a nice selection of art filters and of course Olympus' highly customizable camera and menu options. The E-PL3 also has a tilting screen with a 460K dot resolution, which may not be very high, but given that for the price you get the flexibility of interchangeable lenses and a relatively large sensor, the E-PL3 is, in fact, quite a steal.
Buy here
Laptop / Notebook: Samsung NP350V5X-S01IN
Flipkart Price: Rs. 36,990
Standard Chartered Cashback price: Rs. 31,441
Normally, for just over Rs. 30,000, you would get fairly basic specifications - an Intel Core i3 processor or the ultra low power AMD quad core APUs. But, this deal makes this Core i5 powered laptop a rather enticing option. You get a much more powerful Intel Core i5 processor, 4GB RAM, a 500GB hard drive, 15.6-inch display and the very powerful AMD Radeon HD 7670M (2GB) graphics.
Buy here
Accessory: Samsung M3 1TB USB HDD
Flipkart Price: Rs. 4,250
Standard Chartered Cashback price: Rs. 3,612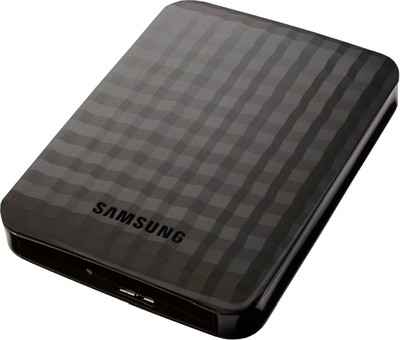 For what is a rather generous amount of storage in a USB 3.0 portable drive for your PC or laptop or the HD media player, this Samsung HDD would be our pick.
Buy here
The Exchange Offers: Why hang on to old stuff?
Apart from the usual discounts, it is a pleasant surprise to see that there are some interesting exchange offers running as well. The categories which see the exchange offers are smartphones, tablets and laptops.
Just to make it easier for you, Flipkart has a list of exchange eligible products on the product listing page. For example, if you are considering exchanging your old phone for an HTC One dual-SIM, you get the drop down menu with the brand name and the specific model numbers. Same for laptops and tablets.
Flipkart says that the product you are giving in exchange will be collected from you at the time the new product is delivered.
Smartphone: Nokia Lumia 925
Flipkart Price: Rs. 33,499
Exchange Price: Rs. 25,999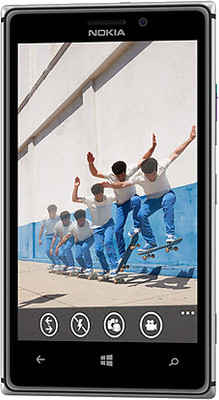 With another Rs. 7,500 discount for your old phone, the Lumia 925 at just more than Rs. 25,000 sounds like a real good deal. Yes, if you want to save a few extra pennies, you could buy the lesser priced Lumia 920. But, for anyone who wants the very latest launches to show off, this phone at this price is something you should not miss.
Buy here
Tablet: Samsung Galaxy Tab 3 T211 (Wi-Fi 3G)
Flipkart Price: Rs. 16,250
Exchange Price: Rs. 13,250
There is always the debate about whether to pick up the Wi-Fi only version of a tablet, or the Wi-Fi 3G version. This tablet that we are recommending offers both, along with the power from a dual core processor. The 7-inch screen has a fairly acceptable 1024 x 600 pixel resolution and 8GB internal storage with the microSD card slot. One of the better Android tablets you can buy at this price.
Buy here
Tablet: Apple iPad Mini (16GB - Wi-Fi)
Flipkart Price: Rs 21,900
Exchange Price: Rs. 16,900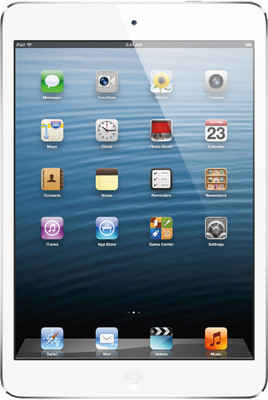 All the real Apple fans, please stand up! The iPad Mini, with exchange, will cost you Rs. 16,900. The 7.9-inch screen, latest iOS and excellent battery life would be the reasons to consider this product.
Buy here
Smartphone: Apple iPhone 4
Flipkart Price: Rs. 21,899
Exchange Price: Rs. 18,899
Have a limited budget, but only want an iPhone? This is the only real option you have. The post exchange price makes it rather enticing, because apart from a few Nokia Lumia (Windows Phone) smartphones, there are no real Android phones that feel this high quality. If you have an old phone you wish to get rid of, go for this deal.
Buy here
Laptop / Notebook: HP Pavilion 15-E016TX
Flipkart Price: Rs .45,300
Exchange Price: Rs. 38,300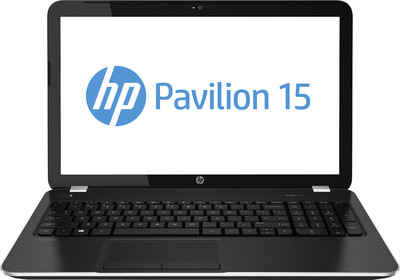 If you have an old laptop you wish to get rid of, then Rs. 7,000 for that is not a bad deal at all. The HP Pavilion 15 in question here has an Intel Core i5 processor, 4GB RAM, 1TB hard drive and the AMD Mobility Radeon HD 8670M (2GB) graphics. For under Rs. 40,000, this just looks like a value for money proposition.
Buy here
If you come across some even better deals, we would love to hear from you. You can directly get in touch with the author via Twitter here.