Apple's keynote on September 10 saw the introduction of the new Apple Watch, the IPad Pro, the next-generation Apple TV, and of course, the iPhone 6s and iPhone 6s Plus. In true Apple style, a host of 'new' utilities and features were unveiled, which are supposed to bring new dimensions of efficiency to your life. And frankly, we expected no less.
While we now have a sense of who should absolutely go for the new iPhone 6s (Ashwin!), we believed that the time was ripe to take a look at a few things that Apple has claimed to be revolutionary new features, thought up by the geniuses down in Apple's labs. In truth, sadly, all of these happen to be revamped, polished versions of technologies that have been around for a while now. Here's looking at five aspects (in no order of importance) of the Apple Keynote, that we have definitely seen before.
Apple Pencil
"The S-Pen!" We're sure that there are a lot of new, gimmicky features that Apple has added in its first ever tryst with a stylus, but hey, didn't the same company detest anything that resembled a stylus, till only about a year ago? Apple surely felt the need for adding a stylus to make full use of the iPad Pro's productivity features, and maybe we will agree to a few of the advertised things, once we use it. But, for now, for we cannot help but say, it really is nothing new.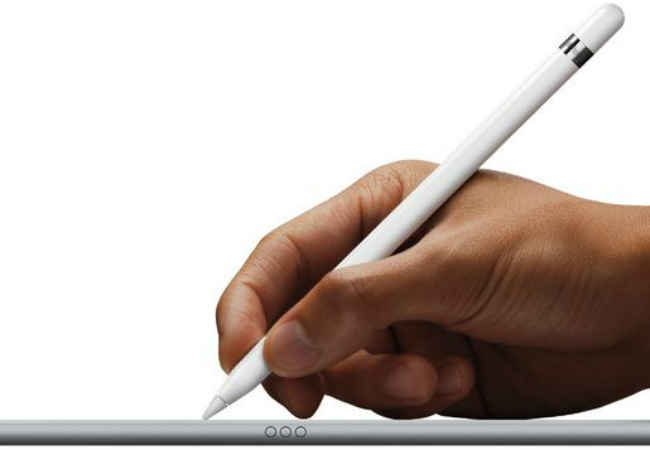 Samsung has brought a host of features to its S-Pen lately, with its latest line of flagship smartphones. Scribbling on a switched-off display, Air Command - these do make life easier. Calling it revolutionary, however, is somewhat degrading the power of revolution itself. Additionally, no matter how much Apple claims its Pencil to be designed and invented by its great minds down in the dingy laboratories, we will be hard-pushed to find someone who will agree to such claims. It is only a stylus, after all.
Smart Keyboard
How long has it been, since we have known of compact, docking keyboard cases? Undoubtedly useful to turn your tablet into a makeshift computer, docking keyboards have been around for a while now. The new thing about Apple's Smart Keyboard case for the iPad Pro does two things - shows Apple's policy of never allowing third parties to share probable profits, and indirectly says that the 12.9", 712g sheet of glass is practically not usable on your hands.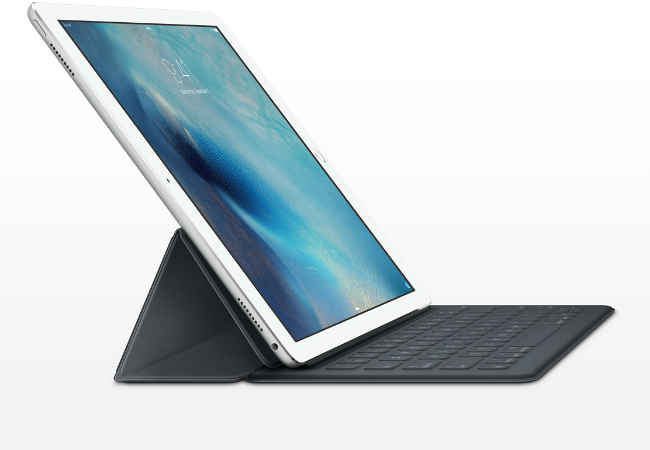 With this $169 keyboard, Apple has simply borrowed the compact, ergonomic design language of its MacBook's keyboards, given it a nylon facade to make it lighter, and claimed to have revolutionised the world of docking keyboards by adding (ever so slightly) to ergonomics. Maybe, the ease and comfort of this keyboard will make you hate the average PC's chunky buttons, but at a price of approximately Rs. 11,200, did we really need the new keyboard?
Fun Fact: Rated just above the Keyboard in terms of price, Apple's grand old iPhone 4s is now selling for approximately Rs. 13,000 across various stores…
Apple TV - apps, voice commands, remote
Sorry, Apple, but you've come second by a mile here. Google's Android TV has seen complete implementation in a number of televisions. Tim Cook's statement at the Keynote, stating that apps are the future of our television experience, is profound and true. But, looking at the Sony BRAVIA W950C Android TV playing beside me while writing this makes me think, hasn't Google been there and done that ages ago?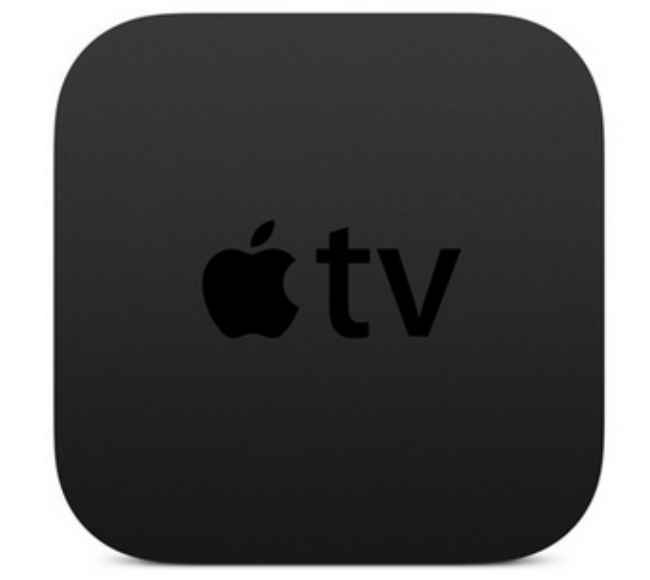 Apple's TV OS arrives long after Android TV, which has already found native houses inside a number of televisions. Importantly, you will not need to invest separately in a box to access an Android TV's ecosystem. Built into television sets, it makes more sense in terms of usage and investment, too. Additionally, Android TV has a host of Android apps to run on TV, and voice command navigation has also been around for a short while with it. The Apple TV remote finally gets a touchpad (Sony got there first, again), and the game controllers on its sides is something that we have seen with Nintendo Wii.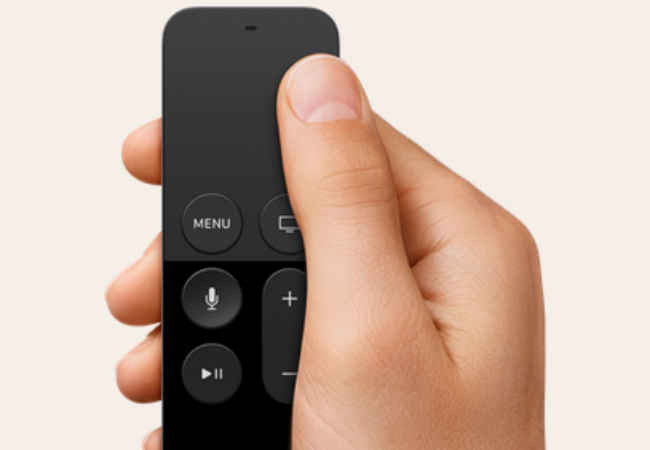 You can possibly argue that Apple has a penchant for bringing together the best of different environments and packing everything neatly into one, smooth-flowing portal, but there really is nothing new and revolutionary here.
The only new thing that I found quite attractive here is, if you missed what she said, you can simply ask your TV that. Big, big let-off.
Live Photos
One of the features in Apple's new, 12-megapixel iSight camera is Live Photos. With still photographs, you can now attach a three-second video snippet, which will turn your static photos into light, shareable videos. Sounds fun, and with Apple announcing the availability of this feature on Facebook by the end of 2015, we will probably be seeing more Vine-like content on Facebook, rather than boring, old static photos.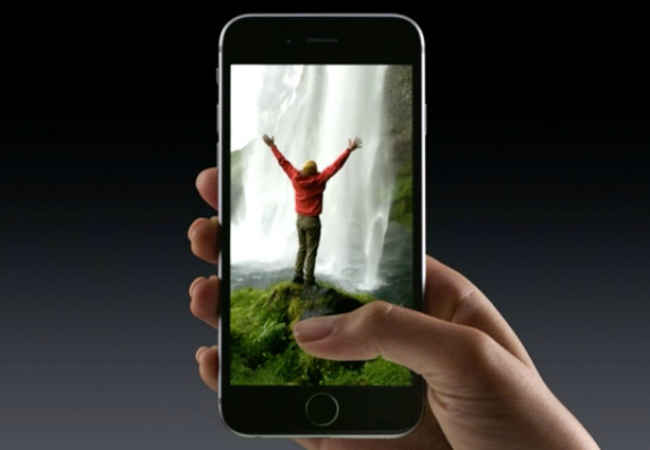 In essence, it is exactly the same media content that HTC had attempted to introduce to the world back in 2013. HTC Zoe attempted to be the same media tool, but never really took off, owing to the company's measly market share. Nokia followed up with Living Images in 2014, which would shoot a two-second pre-footage before capturing the still image. Unfortunately, it is too difficult to sell a cellphone based on a social media feature, while selling the same social media gimmick based on a smartphone's prowess is highly probable to meet success. And it is here, where Apple beat HTC and Nokia, fair and square. Many HTC and Lumia lovers will cry foul, and Apple innovators will chuckle at their new discovery, but HTC and Nokia failed to do what Apple did so effortlessly - market the venture and tie up a deal to bring the new feature to a billion people.
Maybe that is why they claimed this feature to be new.
Retina Flash
Apple should probably be tagged as the greatest re-innovators to have ever been. To pick up an old, existing technology that did not really thrive, fiddle with it and come out marketing a slightly-improved version of it with all guns blazing is what it seems to have become best at, now.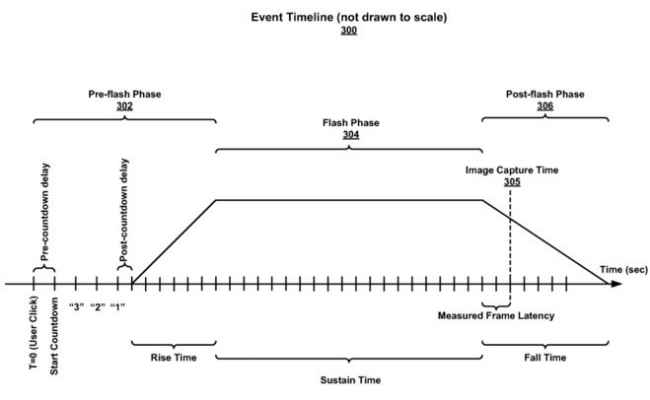 Take the Retina Flash, for instance. The Retina Flash is powered by a new, custom display driver that can power the native brightness of the display up by three times its usual maximum. It uses the ambient lighting situation to lead to pre-flash and post-flash times, aptly suiting the front flash with your skin tone. Sounds fancy, doesn't it?
In truth, the Retina Flash, once switched on, surges the power supply to the display's brightness jockey, that increases the screen brightness to more than its normal highest brightness. You can then choose a tint on the screen, which makes your face look the best. That is it. And, while Apple may have indeed made the technology better and taken it to new heights, it most certainly did not invent it. Lenovo's budget smartphone, the K3 Note, has the same feature under the name, Fill Light (which is exactly what it is). Oppo, too, has had a Screen Flash feature in its R7 series of smartphones, and the Oppo Mirror 5. But they were never really mentioned, hyped and highlighted.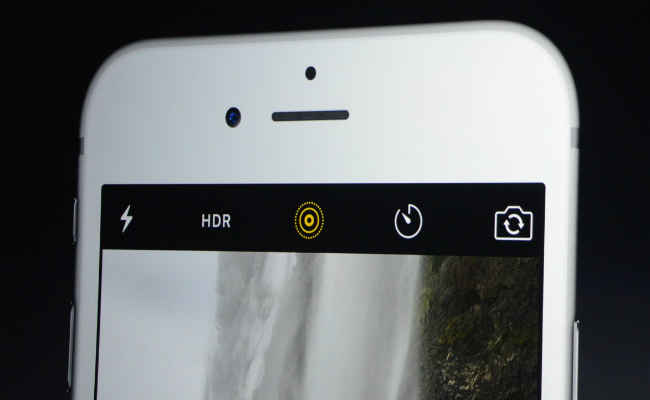 Apple's Retina Flash might be more competent and powerful, but it isn't new, and certainly isn't revolutionary. You will probably need to call your flash 'Retina' to claim it as new, fellow smartphone-makers…
Brand, and the importance of design and marketing
Apple took the world by storm when it introduced the iPod to the world, back in 2001. Despite not being the first portable media player in the world, it was new, and revolutionary. And, looking at its contribution in the music-lovers' world, we can agree. Apple has always been the best at bringing old technology together and presenting it as new, and truly, it has played to its full strength this time.
Apple's strength has always been in designing and marketing. Even in a bad quarter of not meeting sales targets, Apple takes home more than 90% of the entire smartphone industry's profits. Additionally, a poorly-designed smartwatch (by Apple's standards) sells much more than the entirety of Android Wear-powered gadgets do. That is probably why Apple manages to claim a lot of old things to be its own, revolutionary ideas.
Because, even stealing has to be an impeccable art for the Cupertino folks.
Other Popular Deals
Oppo F9 Pro

Rs. 20890 *

Buy Now

Huawei P20 Lite (Black, 4GB...

Rs. 12999

Buy Now

Honor 8 Lite 64 GB (Black)

Rs. 12253 *

Buy Now
*Includes Cashback
​