Gift-giving is often a precarious situation. The same for your mother though can be significantly harder. Will your thoughtful, maybe exorbitant gift sit around gathering dust somewhere since your mother simply cannot find a use for it? We'd hope not. So, we have carefully curated a gifting guide for you for this Mother's Day with technology products that could be the ideal Mother's Day gifts for your mother. Though multiple of these products are pricey, let's face it. There's no price too much for your mum's unconditional love, is there?
Mothers' choices
We spoke to multiple mothers all over the country and bring to you their top choices of what their ideal technology gift would be this Mother's Day. Let's have a peek, shall we?
Smart Home Speaker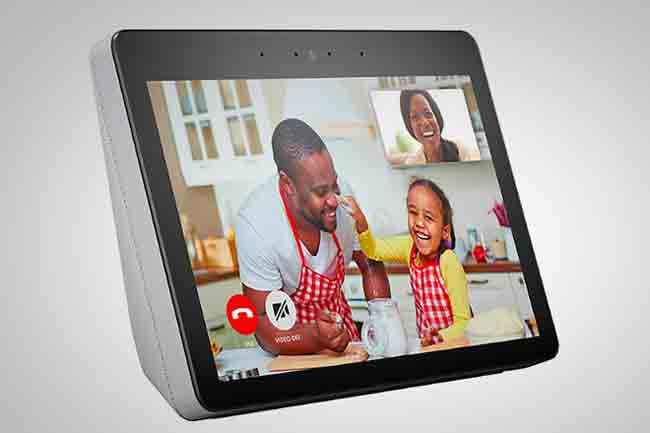 Smart home speakers like the Amazon Echo or Google Home make for great gifts as they make mothers lives simpler by allowing them to simply speak out commands to the native voice assistants in these devices. Agnes Rajesh, an artist who lives in Hyderabad and mother of two, said that she would love to receive an Alexa Smart Home Speaker like the Echo or the Dot as a Mother's Day gift since it is extremely convenient and can perform actions without having to manually tap it, just by hearing your voice. The more recent Amazon Echo Show even has a screen which could be of great help in the kitchen to look at recipes while cooking food.
Recommended products: Amazon Echo Show, Google Home, Amazon Echo Dot
Video Streaming Services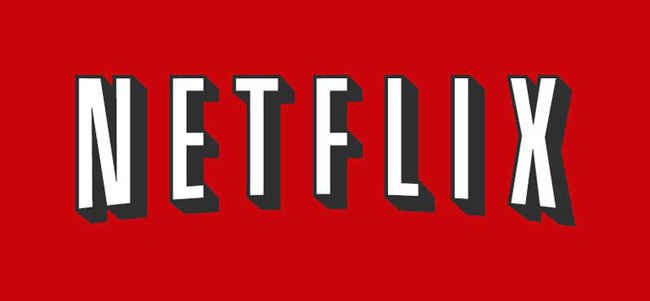 Streaming services like Netflix, Amazon Prime and more are all the rage in India and around the world now owing to their wide range of content available for consumption. Most of these streaming services house their own original content along with popular TV shows, movies and documentaries. Multiple mothers we spoke to said that they would love to get a video streaming service as a gift from their child. Manisha Bathia, a resident of Pune and mother of one, said, "I would love to receive a subscription to Netflix or Hotstar for Mother's Day since I get to watch great shows outside the comfort of my own home". Ruchi Jaggi, Director of Symbiosis Institute of Media and Communication, Pune and mother of one said that while her daughter was too young to gift her anything, she would be getting her mom a Netflix subscription this Mother's Day. You could do the same!
Recommended services: Netflix, Amazon Prime, Hotstar, and the upcoming Disney+
Smartphones and Tablets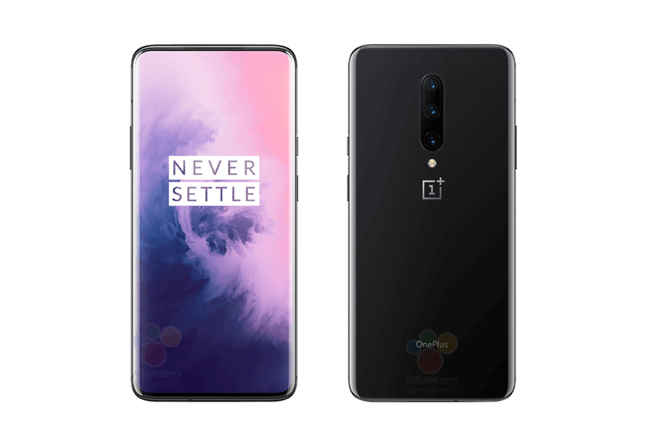 This was quite a popular category amongst the mothers we spoke to. Nearly 50 per cent mothers said that they would love to get a new smartphone this Mother's Day. Sujata Kshirsagar, co-founder of Shivaji Trails, a fort restoration group, and a mother of one, would like to have the upcoming OnePlus 7 or the OnePlus 6T as a gift since it would allow her to connect with her fort restoration group on Facebook and Instagram better since her current phone keeps running out of space. She'd often have to delete these applications because of this problem. Alita Bhattacharyya, a resident of Bangalore and mother of one, would also love to get the Oppo F7 since she uses an older Oppo model and is most familiar with ColorOS.
Recommended products: OnePlus 6T, Pixel 3 XL, iPhone XS, Xiaomi Pocophone F1
Fitness and Weight Tracking Apps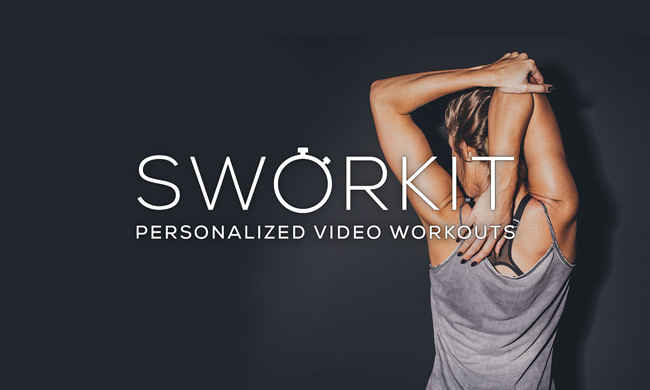 Mothers often lose sight of their fitness and health due to their hectic lifestyle. Fitness and weight tracking apps can help them exercise and track their eating patterns from the comfort of their own home and in their own time. You can buy your mother subscriptions to apps such as Sworkit, a personalised video workout app, or Lose It!, an app that logs in your daily food patterns and calorie intake and then suggests modifications or diets accordingly. Jayashree Mukund, a mother of one who resides in Mumbai, would love to get a subscription to a weight training or management app since she would like to begin monitoring her diet easily through her phone.
Recommended apps: Sworkit, Aaptive, Lose it!
e-Readers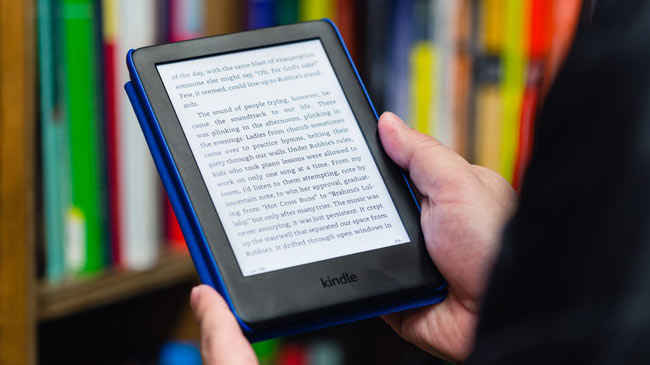 E-Readers like Amazon Kindle Paperwhite, Kobo Aura H20 and more are extremely popular for people who like to read multiple books on the go but do not want to pack the extra weight of novels. If your mother hasn't already crossed over to the world of e-readers, make her do so by getting her an e-reader as a gift this Mother's Day. Most e-readers have a store full of countless books by various authors. You can find a book for every kind of taste and delve into any desired genre. Sheetal Purandare from Ahmedabad would love to get a Kindle Paperwhite this Mother's Day owing to her pronounced love for books from a young age and her desire to access multiple books anywhere, at any time.
Recommended products: Amazon Kindle Paperwhite, Kobo Aura H20, Barnes & Noble Nook GlowLight 3
Baking/Food Thermometer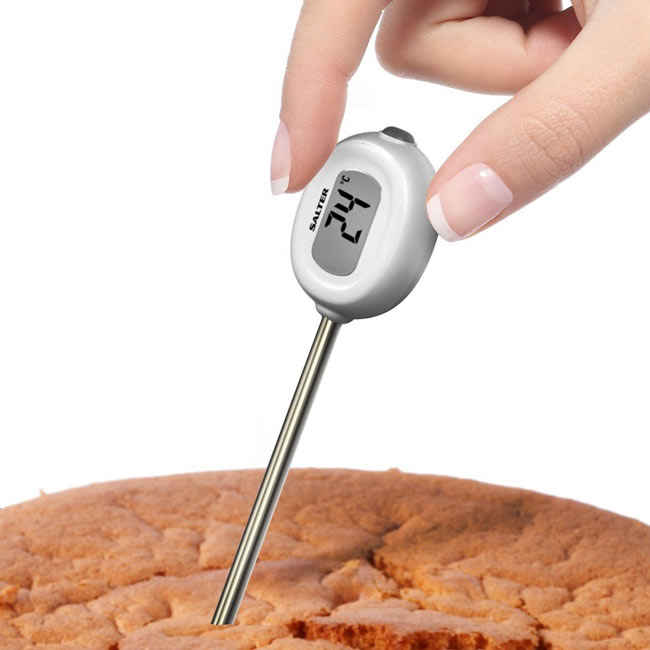 Baking and cooking are usually hobbies for many homemakers in India. Baking/Food thermometers can assist them in tedious processes such as baking cakes or cooking fat cuts of meat. Different kinds of food/baking thermometers like the pin or probe type and the surface-temperature retention type help in different types of cooking and baking. Natasha Fernandes, a mother of three from Pune, said, "Sundays are usually a cake-baking day in our household and I'm also extremely enthusiastic about baking. So I'd love to get a baking thermometer as a gift to help me cook cakes perfectly". If your mother bakes or cooks meats a lot, this would be a great gift for her.
Recommended products: Salter Digital Meat Thermometer, GM320 Non Contact Laser Thermometer
Robot Vacuum Cleaner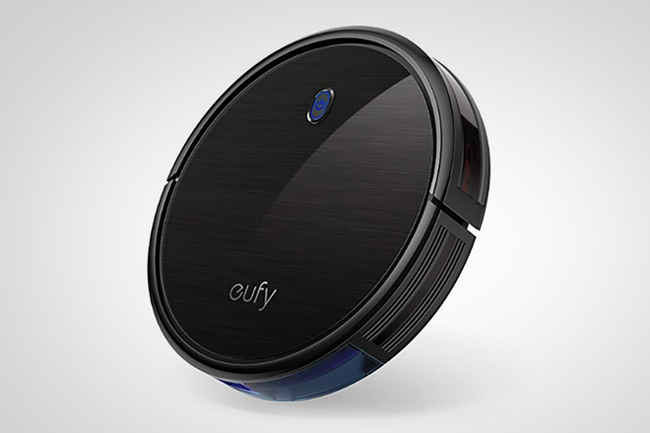 Sheetal Purandare, from Ahmedabad, said that a robot vacuum cleaner would be a lifesaver for her as there are plenty of times when her maid decides to go MIA for days and the house is an absolute mess. The Eufy RoboVac 11s is one great example of a robot vacuum cleaner that is affordable, quiet and discreet while cleaning. On the other hand, the iRobot Roomba 690 is another popular model which is louder and more expensive, however, it comes with a bunch of extra features like voice control and the ability to set an invisible wall, which is an area it will not cross or enter.
Recommended products: iRobot Roomba 690, Eufy RoboVac 11s
We recommend
We've compiled a comprehensive list of tech products that could be of ample use of mothers today. With Mother's Day just around the corner, you can have a look at our recommendations of some of the most practical and handy technology products out there.
Amazon Fire TV Stick 4K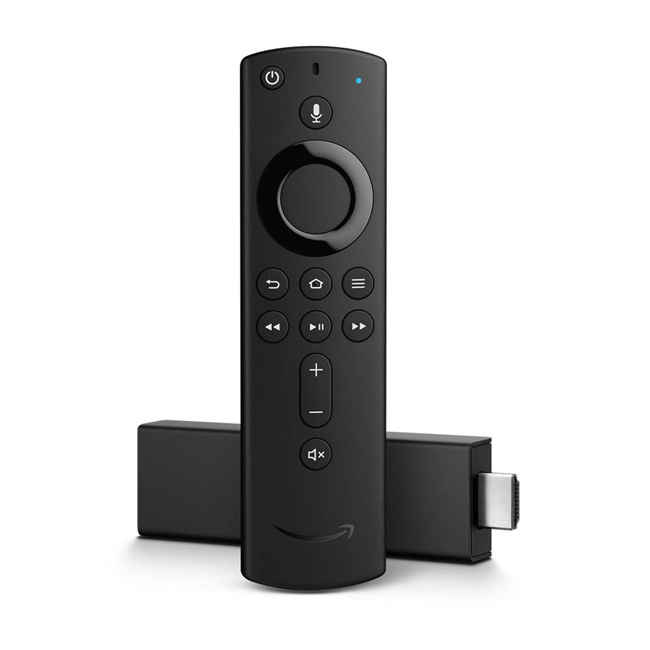 Amazon's refreshed version of the original Amazon Fire TV Stick, the Fire TV Stick 4K, allows you to stream endlessly with 4K HDR playback. The platform has an extremely rich search library via Amazon video. It allows you to access an endless array of apps and major streaming services. The device's biggest advantage for mothers is that it allows accessing most of the content with voice searches by utilising the voice-activated remote control. Pick it up for its ease of use and endless streaming content which your mother can devour on a daily basis.
Price on Amazon: ₹5,999
Philips Hue Go Smart Light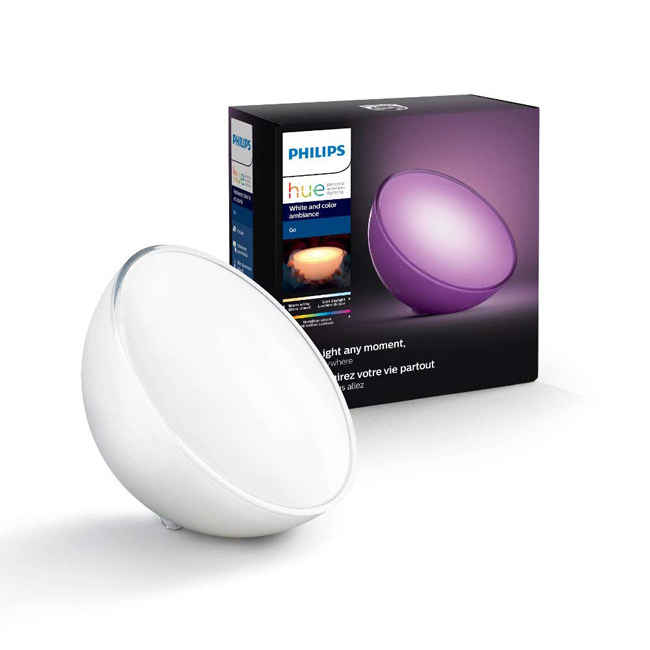 Philip's has made a lamp which doubles as an alarm clock which lights up gradually to mimic the sunrise and wake the person up naturally. You can set up this device for 'sunrise' and 'sunset' when the lights will slowly increase and decrease respectively to wake you up or tuck you into bed. Grab one to ease your mother into a slumber or waking up.
Price on Amazon: ₹14,171
Bellabeat Leaf Urban Health Tracker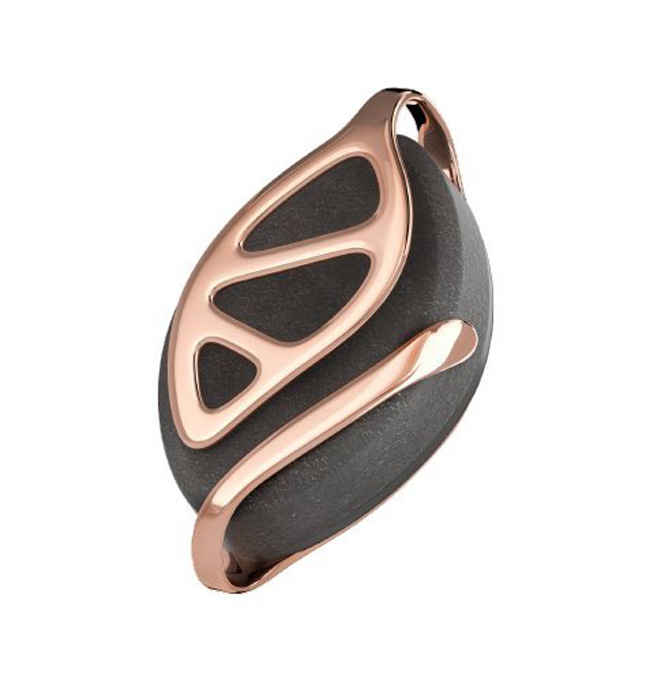 Combine your mother's possible love for jewellery with her desire to monitor her fitness with the Bellabeat Leaf Urban Health Tracker. It is essentially a piece of smart jewellery that can be worn as a pendant, a clip on clothing or as a bracelet. It monitors activity and sleep quality. Functionality is quite broad and your mother can do a bunch of things like track how much water she drinks, her period and even help with meditation.
Price on Amazon: ₹12,767
HP Sprocket Portable Photo Printer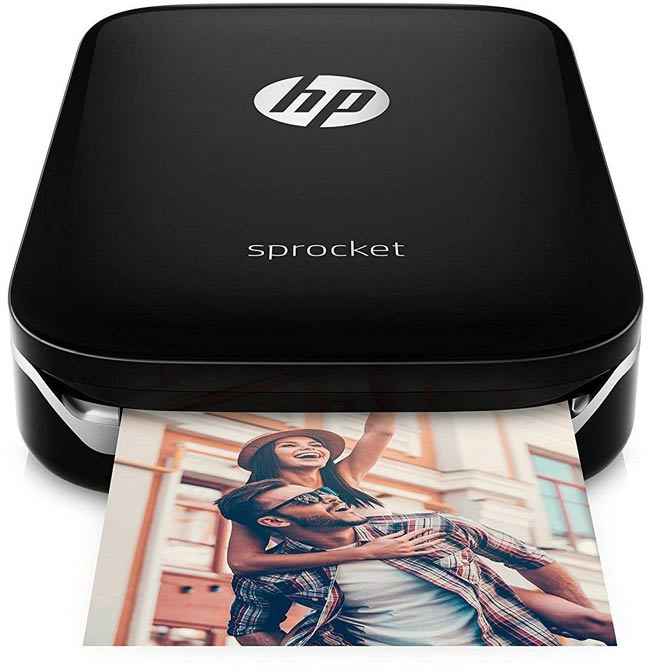 We're living in the age of smartphone photography and we're pretty sure your mother is an active member of this phenomenon too. The HP Sprocket is a portable mobile-sized photo printer that can be used to print 5 x 7.6 cm printable shots whenever she feels the need. It's a nifty little product that makes a great gift because it is easy to use, comparatively inexpensive and produce good quality prints.
Price on Amazon: ₹3,499
Ember Temperature Control Ceramic Mug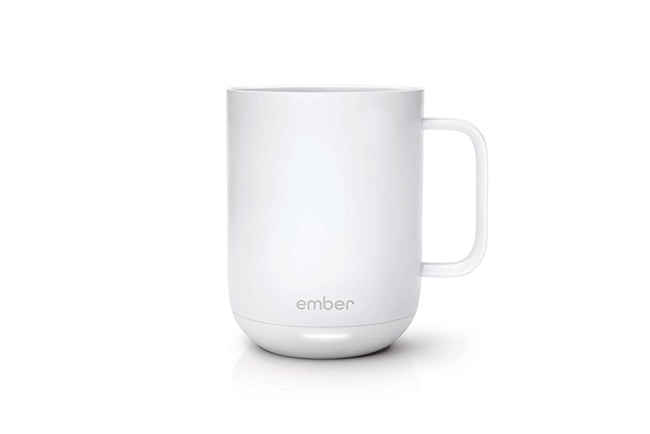 What looks like a rather simplistic, plain mug on the surface is actually a super cool piece of technology. The Ember Mug is a ceramic mug that can be synced with an app on your phone which will show you the desired temperature of the drink inside it and how much of the drink has been consumed from the mug. It also comes with a coaster that can heat the drink back up to the desired temperature. Your mother can always have their morning chaais or coffees at her ideal temperature in this smart little mug.
Price on Amazon: ₹ 11,987
Mi Home Security Camera 360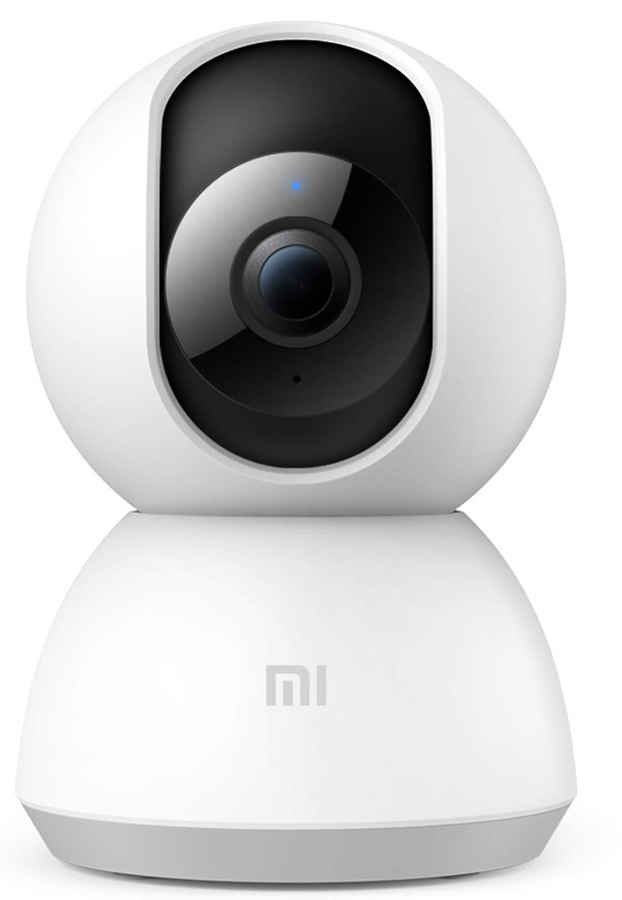 The Mi Home Security Camera 360 is a budget home security device which comes with AI motion detection alert, infrared night vision and talkback feature. This device can monitor the house through live streaming even when your mother is not at home, allowing her to sigh a breath of much-needed relief.
Price on Amazon: ₹2,699
Fosbaby Digital Video Baby Monitor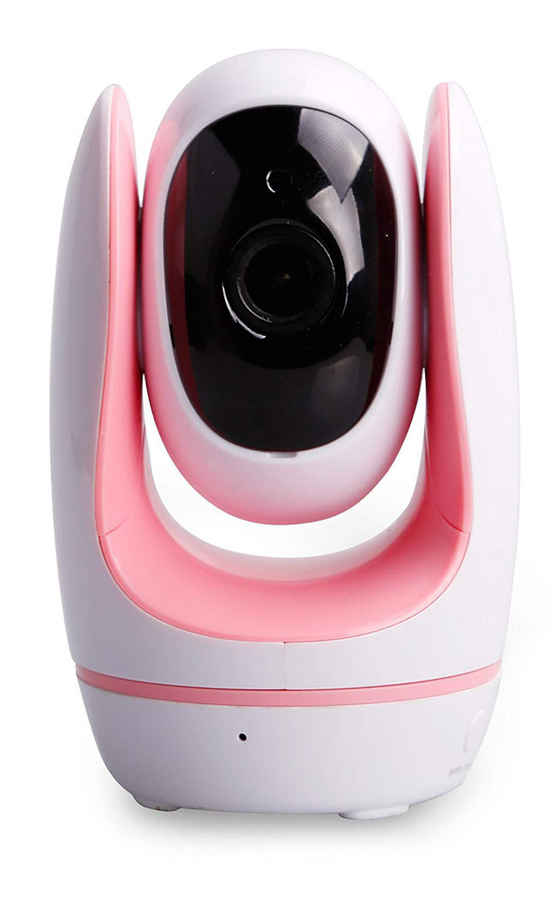 Foscam's Fosbaby digital video baby monitor is one of the best gifts to give new mothers. The new mother can watch over her baby with 720 HD Vision with infrared lights that allow vision in the dark as well. Additionally, there is the nifty feature of motion detection alerts sent directly to the connected smartphone. The device also has two-way communication for mom to soothe the baby and a temperature check mechanism.
Price on Amazon: ₹8,580
Airpods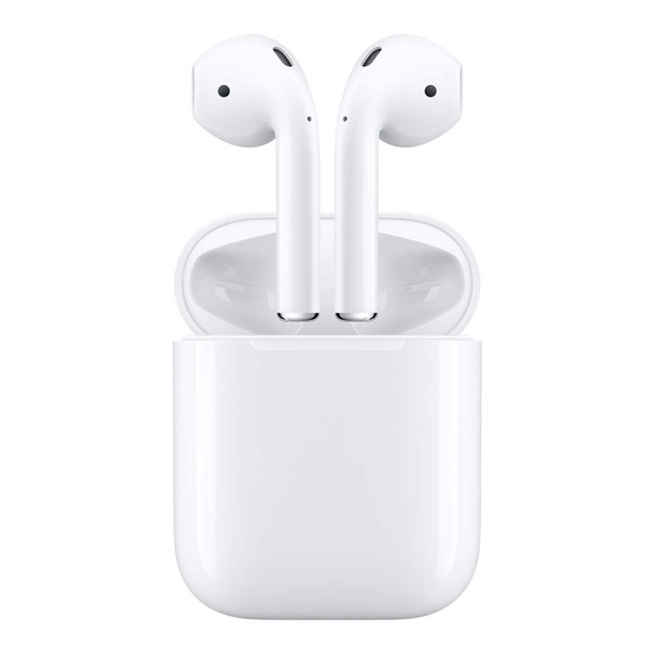 The Airpods are gradually but increasingly becoming one of the most frequently gifted technology products in the world and for good reason. They are comfortable, sport good sound quality and are trendy. Integrated Assistant (Siri) control along with decent battery life and a sleek-looking case would make this one of the classier gifts you could get your mother. You can try other truly wireless IEMs for Android phones as well like the Jabra Elite 65T, B&O Beoplay E8 or Sennheiser Momentum.
Price on Amazon: ₹12,899
Mi Power Bank 20000mAh 2i

Mothers often tend to forget seemingly menial things like charging their smartphones as they progress through their hectic schedules only to be disappointed in their dying batteries later. The Mi Power Bank 20000mAh 2i would provide your mother with around 4-5 full battery charges and would allow her to charge on the go as well. This battery pack is also extremely affordable and great value for money.
Price on Amazon: ₹1,499
Fitbit Versa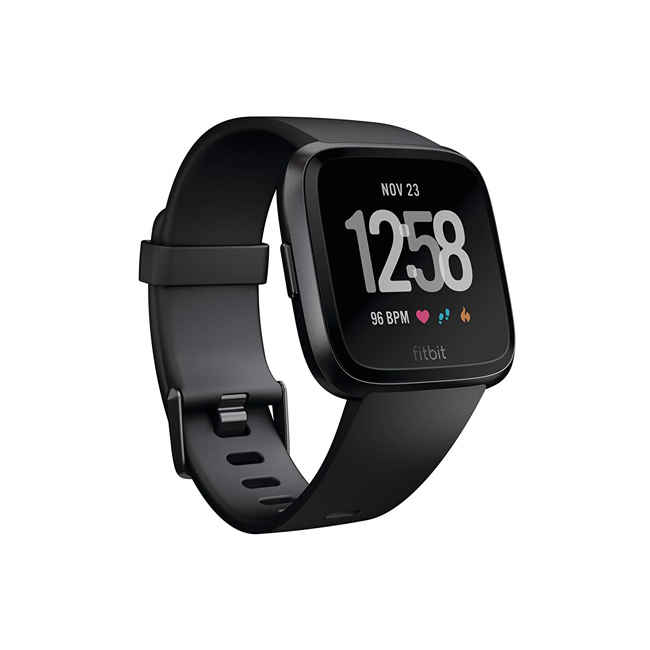 The Fitbit Versa is an extremely capable fitness device that is a more budget-friendly alternative to the Fitbit Ionic. It comes with a variety of features such as GPS, tracking sleep, shortcuts for music controls and more. Additionally, its battery life is quite good when compared to the Apple Watch and the design is beautiful. This would be a gorgeous gift for your mother and would help her monitor her health and wellbeing.
Price on Amazon: ₹17,730
Spotify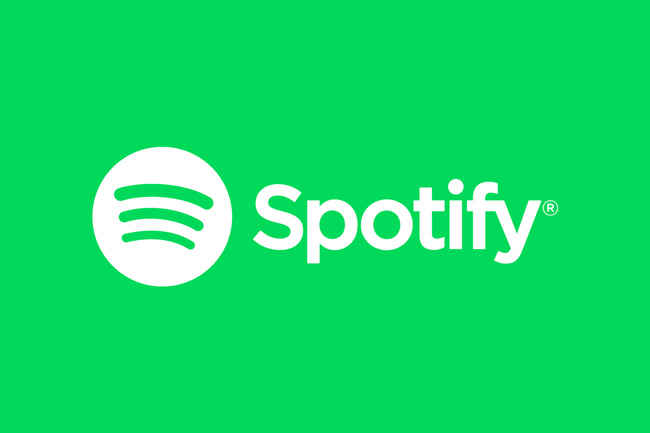 Spotify recently released in India and took the country by storm. With countless artists, albums and tracks and the feature of discovery on the app, it swiftly became one of the most used music streaming services in India as well. You can buy your mother an ad-free, premium version of Spotify for ₹119 per month and allow her to listen to her favourite tracks without those pesky, pestering ads.
Price: ₹119 per month
We hope we have eased some of the stress you feel while attempting to think of a great gift to buy your mother this Mother's Day. Do let us know what technology product your gifted your mother by writing to us at editor@digit.in.