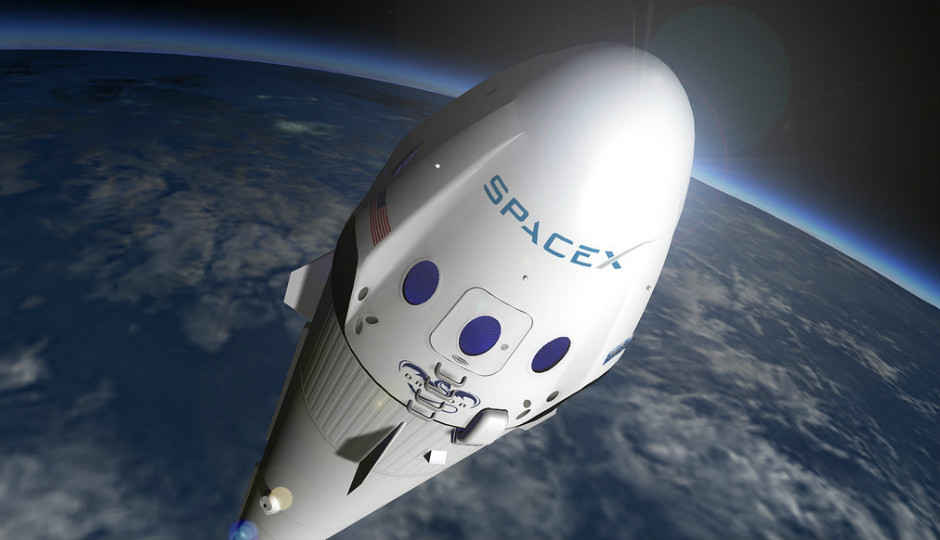 SpaceX's foray into low cost space travel almost earned another feather in its cap, with successfully sending the Jason-3 satellite into orbit, 800 miles above the Earth. However, the concluding stage of the mission did not go as Elon Musk would have liked. With landing scheduled to occur on a ship, the Falcon 9 rocket toppled over owing to a landing leg that failed to latch on.
This is the third time that SpaceX has failed to land its rocket in the middle of the sea. On both the previous attempts, the rockets tipped over, fell and exploded. While this time was quite similar, SpaceX is taking encouragement from its progress. While landing on the sea is more difficult because of limited target area and high waves, it is a more cost-effective option. Once the Falcon 9 takes off and goes into space, it has to either trace back its entire horizontal and vertical trajectory to head back onto solid ground. SpaceX, focusing on affordability, has taken the cost-effective route of directing back the rocket onto target areas in the middle of oceans, where drone ships locate themselves almost directly underneath the rocket's landing target. While directing a rocket back to a landing spot on the ground is safer, it also takes up more fuel than what low-cost space missions may permit.
Elon Musk, CEO of SpaceX, later tweeted stating that the landing was "good", and there was nothing out of order with its touchdown speed. In tandem, the rocket booster from SpaceX's December mission was recovered and examined, and was found to be in "great shape", as Hans Koenigsmann, Vice President of Mission Assurance at SpaceX, put it. Rather than dumping the rocket booster into the ocean, recovering it allows the company to possibly reuse it for a second mission, thereby reducing the expenses incurred by a great margin. However, there is always the question of what cost would it take to set the rocket booster up for a viable re-launch, and the question of reduced saving margins. While SpaceX claims that the previous booster is in great shape, it will possibly not be sent back into space again, instead be put for show. This, however, puts groundwork for reusable rocket boosters in future firmly in place.
While SpaceX's third landing in the middle of the ocean did not go as well as it would have hoped for, it is a signal for brighter days to come for affordable space travel. If mid-ocean landings and reusable equipment can indeed be examined and processed, this may lead a way for the privatisation of the space exploration forefront simply based on much lower expense.
Attached below is a clip that Elon Musk uploaded on Instagram, showing how the Falcon 9 toppled over after landing:
Other Popular Deals
Samsung A7 2016 Edition Golden

Rs. 18990 *

Buy Now

Redmi Y2 (Dark Grey, 4GB RAM,...

Rs. 10999

Buy Now

Mi Redmi Y2 (Gold, 3GB RAM,...

Rs. 8999

Buy Now
*Includes Cashback
​