Want to modernise your banking loan application?
Build an application that analyses credit risk with #IBMCloud Pak for Data on #RedHat #OpenShift
Click here to know more
Advertisements
Comic Con Mumbai was held over the weekend on 22 and 23 December at Bombay Exhibition Center, just down the road from Dreamhack which was taking place over the same time period. So it was all one big geek extravaganza. As soon as you entered, there were comic book aficionados lining up for the discounted merch on the stalls to the left. To the right, there was a Maruti Suzuki Swift stuck sideways halfway up a cage on the right. Inside the cage was a timed obstacle course, which people had to navigate as quickly as they could.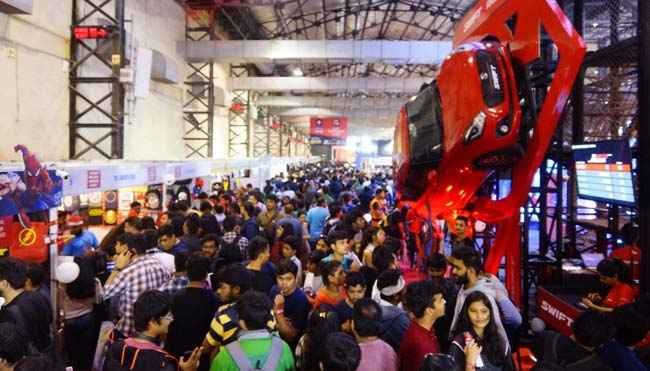 If you followed the stalls, you would come to the Arena stage, where all the action was happening. Vivek Goel of Holy Cow entertainment launched a new issue of Caster, as well as The Age of Immortals. Mihir Joshi hosted a session on the dos and don'ts of action figure collecting. In the evening, there was a remembrance for Stan Lee, followed by the highly anticipated cosplay contest. Right next to the Arena stage was the experience zone for Marvel, where the upcoming Captain Marvel movie was being showcased. Fans could also take photos next to life sized statues of Marvel heroes, as well as some props. An MC was giving away spot prizes which consisted of Marvel merch, for fans who could answer questions from the MCU. Further along the circuit were more stalls, which showcased comic books.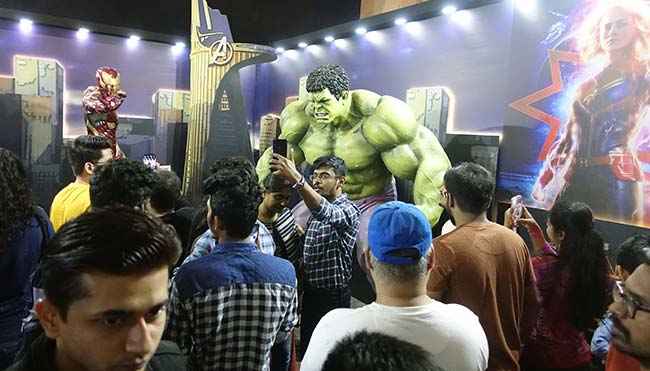 Fans swarming around a life sized statue of the Hulk
Fans could get their comics signed by Japanese artist Sana Takada of Monstress fame, and Will Conrad who has worked as an artist for both Marvel and DC. Hot wheels was celebrating 50 years of the brand, by bringing a life sized hot wheels car to India for the first time. There was a selfie contest for people who posed next to the car. Doritos was also giving away chips to attendees for free, and had some kind of goofy VR dance experience stall.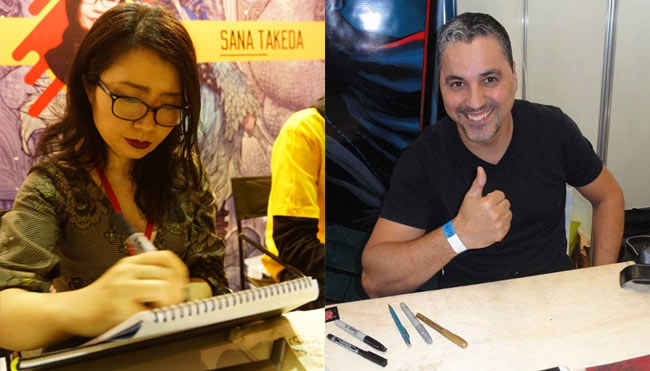 Sana Takeda and Will Conrad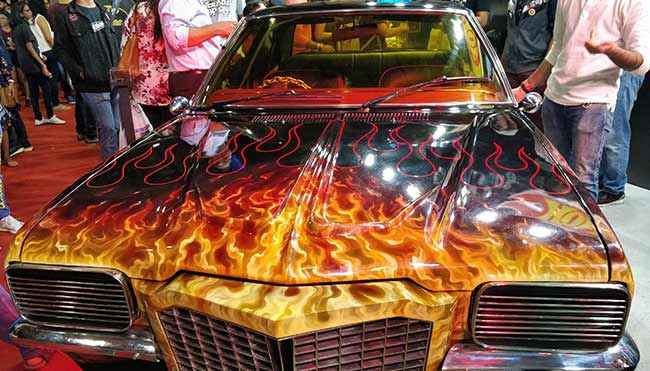 The life sized Hot Wheels car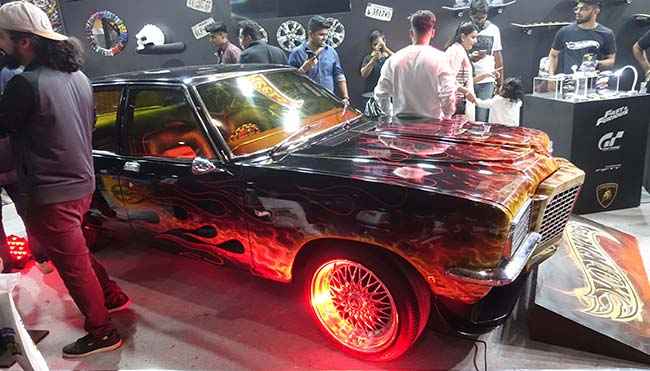 Hot Wheels was celebrating 50 years of the brand
The whole floor was peppered with cosplayers who were tirelessly posing for fans throughout the day. The cosplay contest was at the end of each day. The winner for day 1 was Akshay Jadhav cosplaying as War from darksiders, and the winner on day 2 was Akshay Churi, cosplaying as Jim Raynor from Starcraft. The winners will represent Mumbai at the Indian Cosplay Championship 2019, the winners of which have a chance for representing India at the international Crown Championship of Cosplay in Chicago.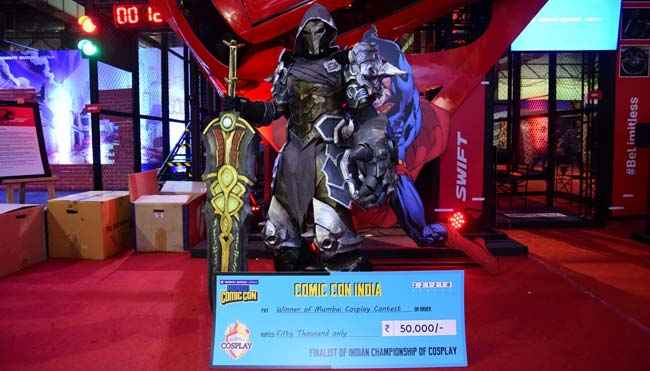 Akshay Jadhav, winner of the Cosplay Contest on Day 1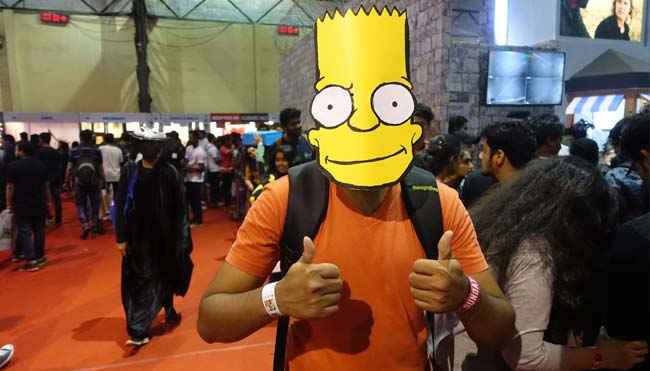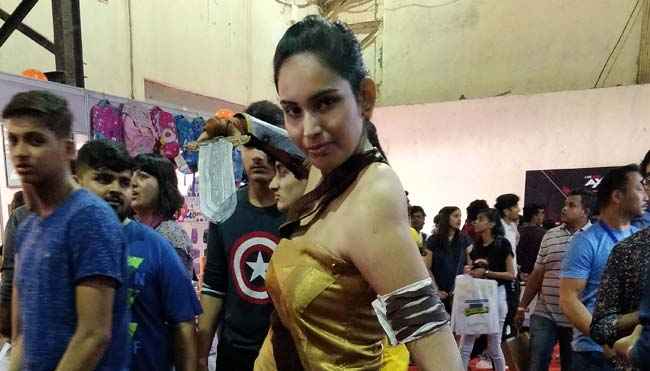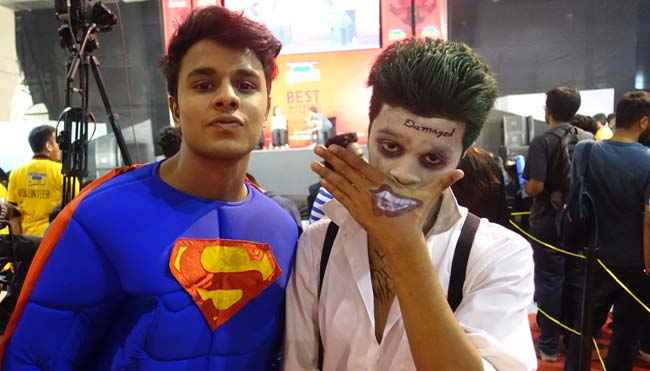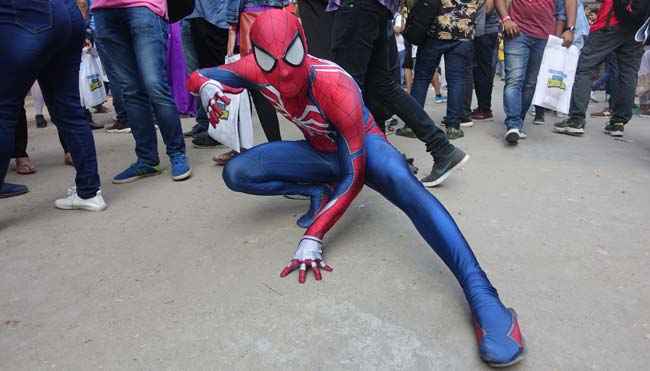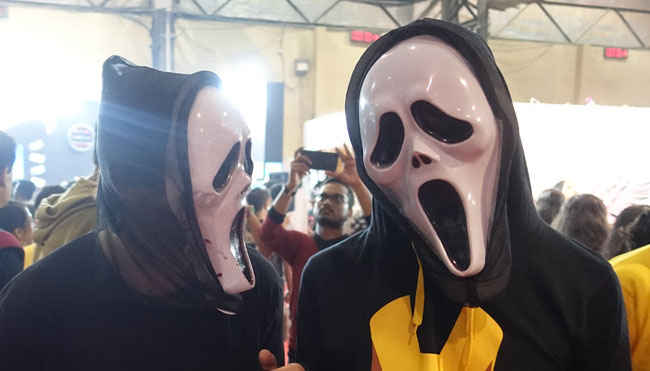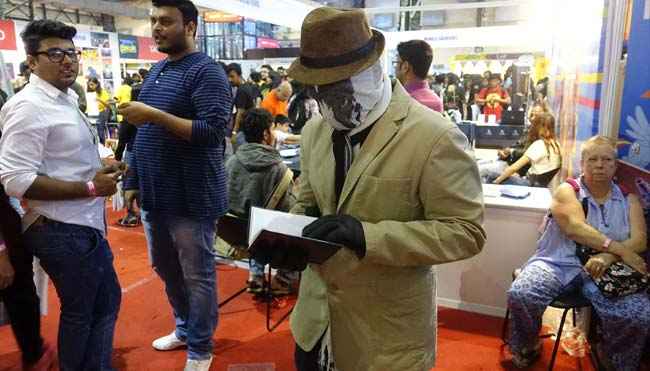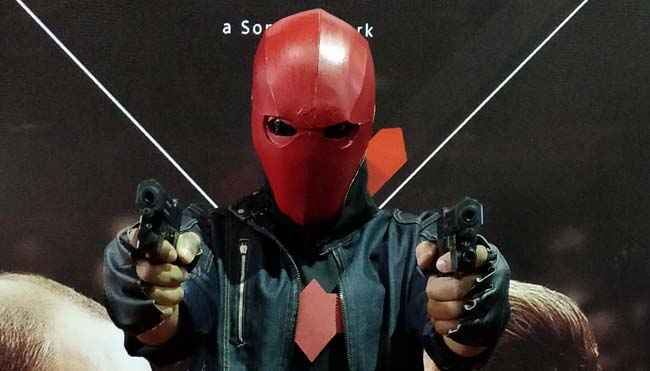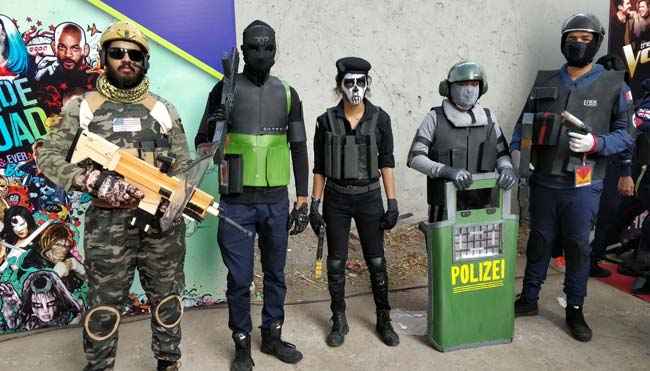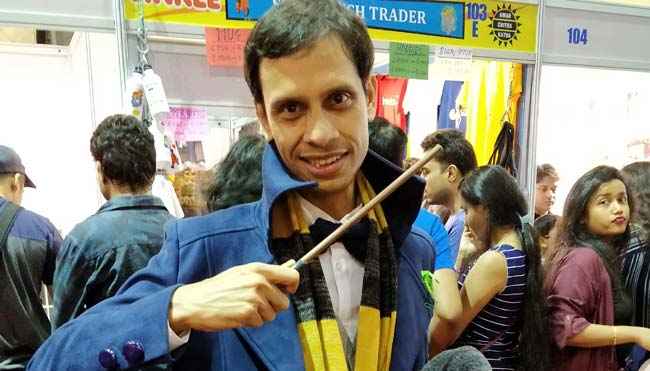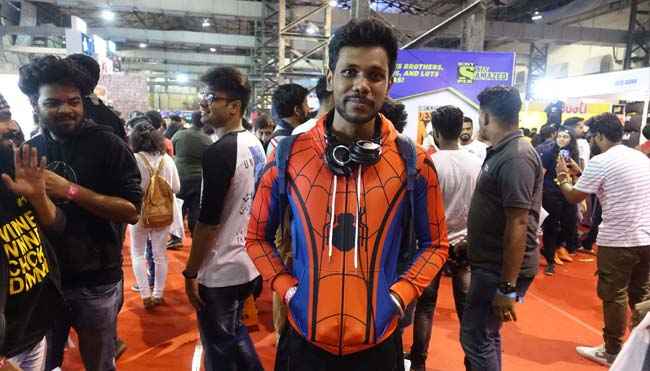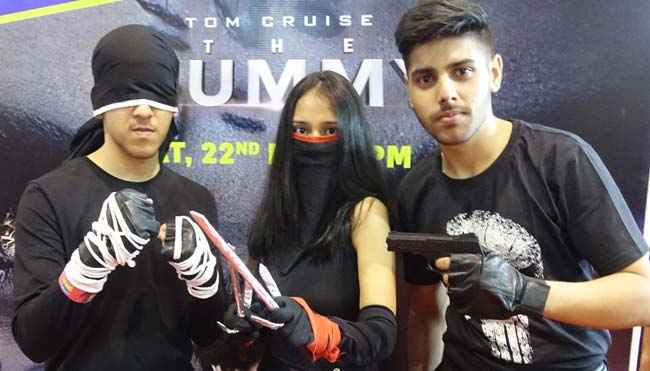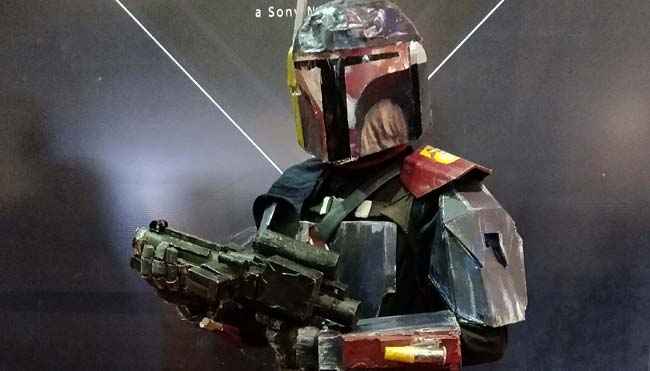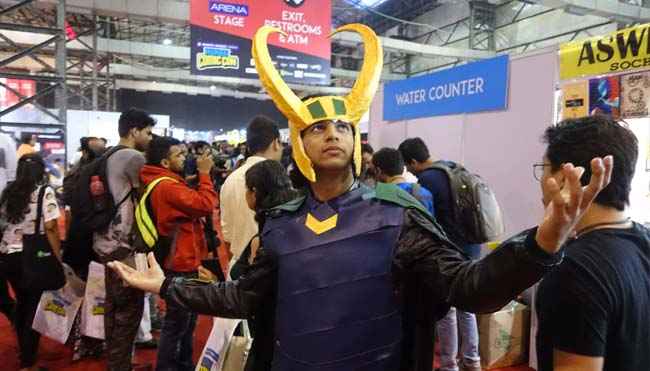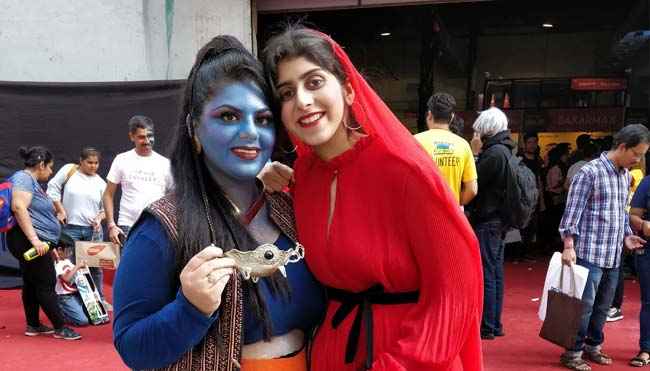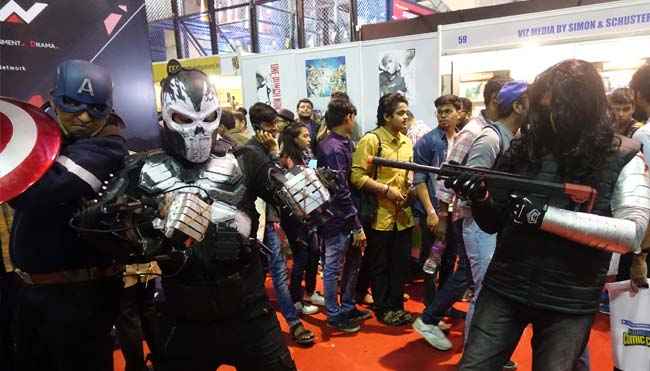 Jatin Varma, Founder of Comic Con India said, "Today marks the end of not just the Mumbai Comic Con but also Comic Con India's voyage for the year 2018. And we could not have imagined a better conclusion at the final day of Mumbai Comic Con! We at CCI fraternity express our heartfelt gratitude to each guest, exhibitor, and of course, each attendee for sharing some of their awesomeness with us here and for contributing to this venture's success!"
It was an experience being there, if only for the discounted geeky merch. In case you missed it, we have you covered.
Posters, phone cases and other collectibles featuring original art was showcased by
Graphicurry
,
Wechitart
,
Labartry
,
Artangle
,
Pop Art Studio
,
Paper Love
,
Rajjosid
,
ChuriPuri
,
HippieShippie
,
Gautam Gajbar
,
Adimanav
,
Sayali's Art
,
Trendosaurus
and
Style Tadka
.
T-shirts, magnets, stickers, flags, keychains, books, phone cases and the like were showcased by
PlanetSuperheroes
,
The Souled Store
,
Teestory
,
RedWolf
,
Crossword
,
MC Sid Razz
,
Geek Dawn
,
FandomRealm
,
PrintOctopus
,
Macmerise
,
Notebit
,
Thathing
,
Urban Pitara
,
Knackd
,
Comic Sense
,
Headbangers Merchandise
,
WTFunk
and
Coveritup
.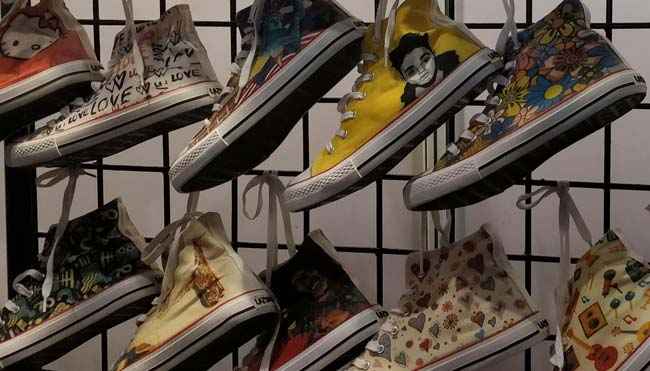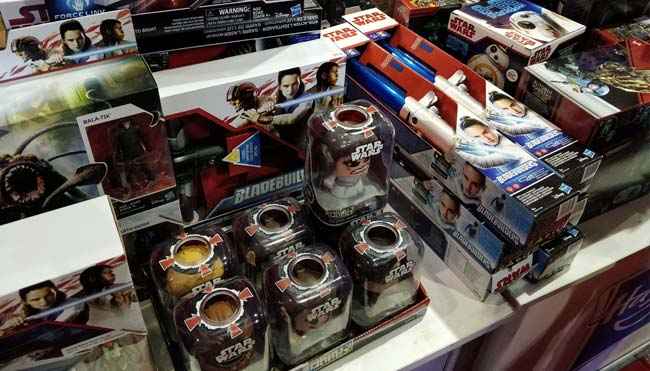 There were some stalls which defied categorisation, and deserve special shoutouts.
Blaft Publications
was showcasing its collection of Tamil Pulp Fiction, which is hilarious if you have not read it already.
My Happy Box
and
Papel Jam
selling really cool and rather unconventional stationery.
Aswhole Ideas
was selling prints and mugs and clocks, but had a local twist and the people in the stalls were hurling Indian movie dialogues at passersby. Their tag line is "soch mat, bas lele".
Booksom
is a store for book lovers and sells stuff like doormats, lamps and even soap, that are designed for bookworms.
Lazy Jojo
specialises in geeky shoes with nice and bright prints. You can even customise them and get a one of a kind pair.
Say It With A Pin
, allows you to spice up everything from bags to t-shirts with a pin (be a troll magnet or a conversation starter, take your pick), and you can even get a custom one. Emoji Masks was selling exactly what you think they were, which is great for parties. The
Doodle Kit Project
encouraged users to express themselves as a form of therapy, with a "doodle kit" that contains the required material, along with a sketchbook which has prompts in it to get your creative juices flowing. Unfortunately, the kits are not available online at this point of time.