Microsoft delivered its last official CES opening keynote earlier today, a tradition spanning back to 1995 when Bill Gates took the floor all those years ago. A gregarious Steve Ballmer was called upon the stage for the final time by host for the evening, Ryan Seacrest of American Idol fame. What transpired in the 2 hour long keynote was a series of demonstrations from senior executives from Microsoft's Windows 8, Windows Phone, and Xbox Kinect teams, leaving no doubt about the three key focus areas for the Redmond-based software giant.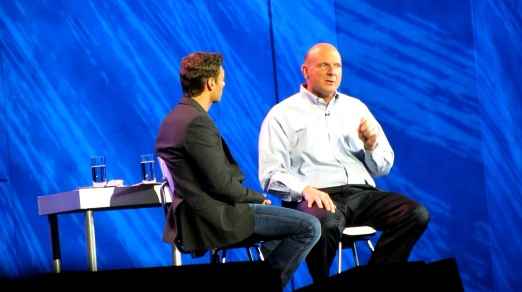 The specific reason for Microsoft's termination of its traditional opening CES keynote were never really revealed. But the company provided enough evidence that with the strategy it has going on -- in gaming and entertainment, smartphones and tablets, and Windows laptops and PCs -- that it might return to grace the annual CES curtain-raiser event.
In a sold-out Venetian ballroom, Microsoft CEO Steve Ballmer didn't do much of the talking, however his passion and energy was evident for everyone in the room. He famously reprised his "developers, developers, developers," call to arms from 2006 by stating the way ahead for Microsoft was "Windows, Windows, Windows!"
In what followed, a series of demonstrations were presented by key Microsoft executives from various sections of the company.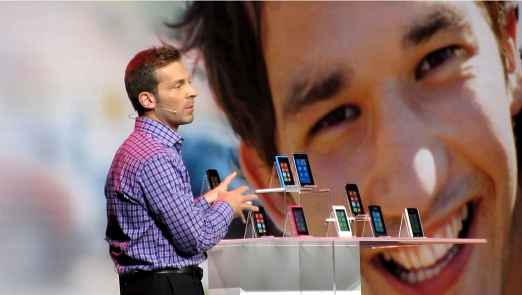 Derek Snyder, from the Windows Phone team, provided a demo for Windows Phone with the newly launched Nokia Lumia N900. He spoke about the people hub, metro UI, Facebook and Bing integration, among other things.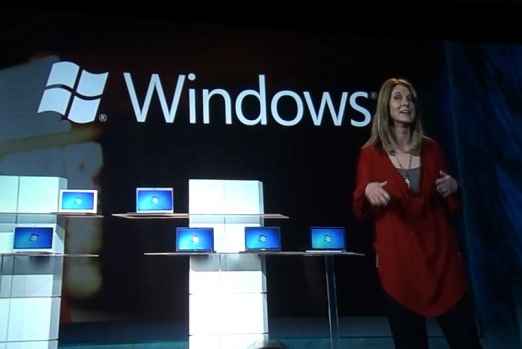 He was followed by the Chief Marketing Officer, Windows team, Tami Reller, who gave a detailed demo of the upcoming Windows 8 operating system, and its unique features. She also reiterated that Windows 8 would run both on x86 and ARM chipsets. She further went on to showcase two new ultrabooks launched earlier today -- the HP Envy 14 Spectra and Samsung Series 9 15-inch ultrabook, respectively.
She was finally followed by Craig Davison from Microsoft's Xbox team, who demonstrated the fresh new metro UI of Xbox LIVE and its improved voice search through Kinect. He also demonstrated that the Xbox LIVE can be used via a Windows Phone, in this case the new Nokia Lumia N900. Steve Ballmer also displayed the HTC Titan 2 running Windows Phone during the CES keynote. Check out more images from the keynote below: