Apple is taking its status in India with increasing seriousness, with concrete plans to set up flagship stores across major metro cities in India. Alongside these, Apple also intends to open up a line of smaller, company-owned stores across various locations in the country, which will also hold enough space to house technical support teams and workshops. An Economic Times reports states that leading real estate firms are already on the lookout for commercial space as large as 20,000 square feet in prime shopping plazas located in Mumbai, Delhi-NCR, Bengaluru and Pune. Each of these stores are expected to have the signature, flamboyant architecture and style that Apple's major stores worldwide have been known for.
Apart from the flagship stores, Apple is also on the lookout for commercial space of around 3,000 square feet, for a chain of smaller outlets. This move by Apple falls in line with the company's re-filing of its foreign direct investment application in India, earlier this month. Apple had initially missed out on filling up certain key information in its application, but has rectified the same in its latest appeal. Apple CEO Tim Cook has stated an increased interest in India to garner higher global presence. Until now, Apple has been operating through franchisee stores and outlets spread across India, under which it already has about 2,000 exclusive stores selling its smartphones, tablets, computers and accessories.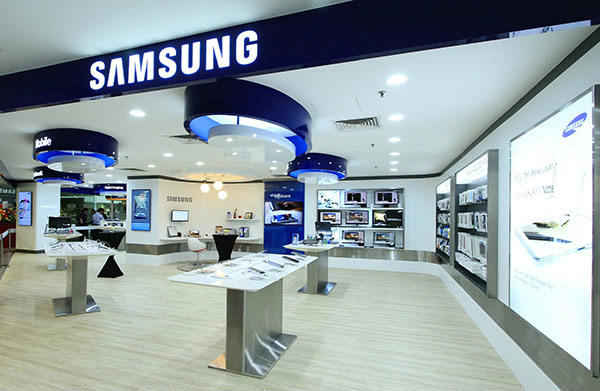 While Samsung aims to expand its retail outlets further, Apple looks to set up similar ones
Apple's latest move has sent a sign of intent to Samsung, which is now reportedly planning to further expand its 1,100 brand stores across the nation. Samsung is also planning to open up larger flagship stores, and at least one major store in India similar to its D'Light store in Seoul headquarters. At present, Samsung also operates via the franchisee model in India, but takes direct participation in upgrading and furnishing the stores.
This will set up an exciting competition in the flagship smartphone retail segment in India between the two technology giants. While Samsung will look to defend its position in India with even better outreach, the impending arrival of Apple in offline areas may lead to a shift in the paradigm of market share in the flagship products segment.
Apple is also expected to announce a new lineup of products later today, including a 4-inch iPhone and a smaller variant of the iPad Pro.
Other Popular Deals
*Includes Cashback
​