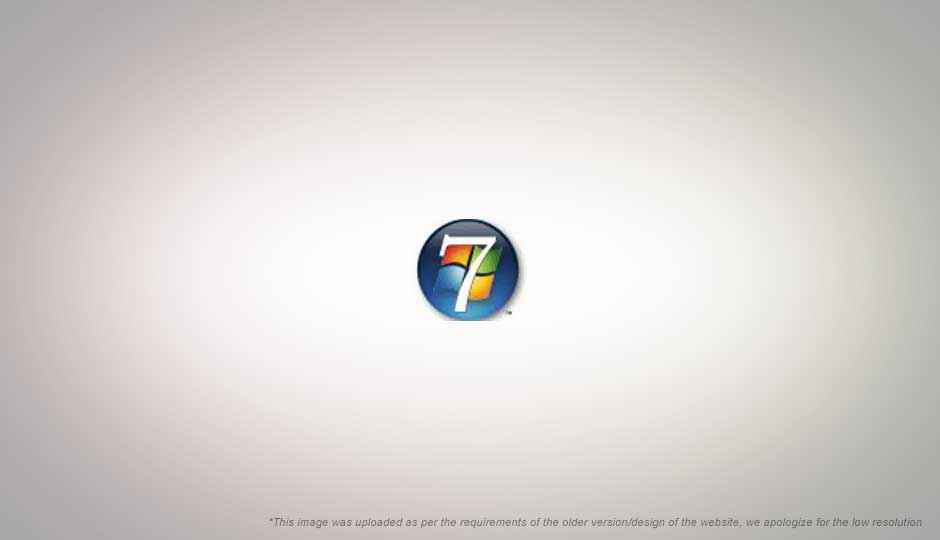 Labelled as the fastest selling operating system in history, Windows 7 is about to touch the soaring heights of 100 million copies sold within just a few months of its General Availability (GA) release. But it seems that developers are not exactly lying around with the achieved success.

Rumours of Service Pack development - its roadmap and expected features - have been spreading for a long while, and yesterday, an early build of Windows 7 Service Pack 1 was leaked on internet. The copy of the ISO image that got leaked consists of three executable files, one each for the x86, x64 and ia64 platforms. The build version of this Service Pack 1 package is 6.1.7601.16537.100327-0053 and is digitally signed by Microsoft with the compile date of 28th March. Testers reported that the installation is very fast, and the system reboot during update procedure (twice actually) is not very time consuming either. Being a development preview, the update is set to expire on March 31st, 2011.

It is still not clear whether the promised drivers for native USB 3.0 support or enhanced connectivity with Bluetooth, WiFi, etc. have been provided, neither any other confirm feature previews - we will update you as soon as we get to know something more. In the meantime, we have a complete list of the Windows updates included in the leaked SP1 build, for you.
The complete list of included Windows 7 updates
KB971468
KB972260
KB972270
KB973525
KB974455
KB974571
KB975467
KB976325
KB977165
KB977894
KB978251
KB978262
KB978207
KB975560
KB925681
KB941158
KB954664
KB958685
KB959554
KB970413
KB973062
KB973751
KB974090
KB974176
KB974259
KB974324
KB974332
KB974333
KB974431
KB974476
KB974560
KB974598
KB974624
KB974625
KB974636
KB974639
KB974672
KB974674
KB974719
KB974813
KB974912
KB974930
KB975053
KB975142
KB975214
KB975243
KB975332
KB975351
KB975354
KB975415
KB975469
KB975496
KB975499
KB975500
KB975530
KB975535
KB975538
KB975599
KB975616
KB975617
KB975680
KB975688
KB975741
KB975762
KB975763
KB975777
KB975778
KB975806
KB975851
KB975858
KB975891
KB975921
KB975992
KB976038
KB976090
KB976092
KB976096
KB976098
KB976099
KB976127
KB976187
KB976210
KB976240
KB976264
KB976265
KB976373
KB976398
KB976399
KB976417
KB976418
KB976419
KB976422
KB976427
KB976438
KB976443
KB976462
KB976483
KB976484
KB976494
KB976525
KB976527
KB976528
KB976571
KB976586
KB976627
KB976655
KB976658
KB976662
KB976746
KB976749
KB976755
KB976759
KB976781
KB976782
KB976883
KB976972
KB977015
KB977020
KB977036
KB977067
KB977068
KB977071
KB977074
KB977096
KB977132
KB977158
KB977178
KB977180
KB977184
KB977186
KB977222
KB977307
KB977314
KB977336
KB977342
KB977346
KB977353
KB977357
KB977375
KB977377
KB977380
KB977381
KB977392
KB977397
KB977419
KB977420
KB977542
KB977579
KB977609
KB977615
KB977617
KB977620
KB977627
KB977648
KB977692
KB977695
KB977716
KB977748
KB977832
KB977863
KB977866
KB977911
KB977944
KB977977
KB978000
KB978034
KB978042
KB978044
KB978048
KB978055
KB978116
KB978118
KB978155
KB978157
KB978205
KB978206
KB978258
KB978265
KB978277
KB978330
KB978347
KB978387
KB978433
KB978462
KB978476
KB978500
KB978516
KB978526
KB978527
KB978529
KB978535
KB978562
KB978571
KB978632
KB978637
KB978714
KB978738
KB978795
KB978837
KB978838
KB978869
KB978884
KB978917
KB978918
KB978943
KB978982
KB979039
KB979099
KB979101
KB979140
KB979214
KB979223
KB979224
KB979241
KB979294
KB979306
KB979350
KB979366
KB979373
KB979374
KB979383
KB979425
KB979443
KB979444
KB979491
KB979495
KB979524
KB979530
KB979532
KB979539
KB979548
KB979564
KB979567
KB979580
KB979619
KB979681
KB979711
KB979745