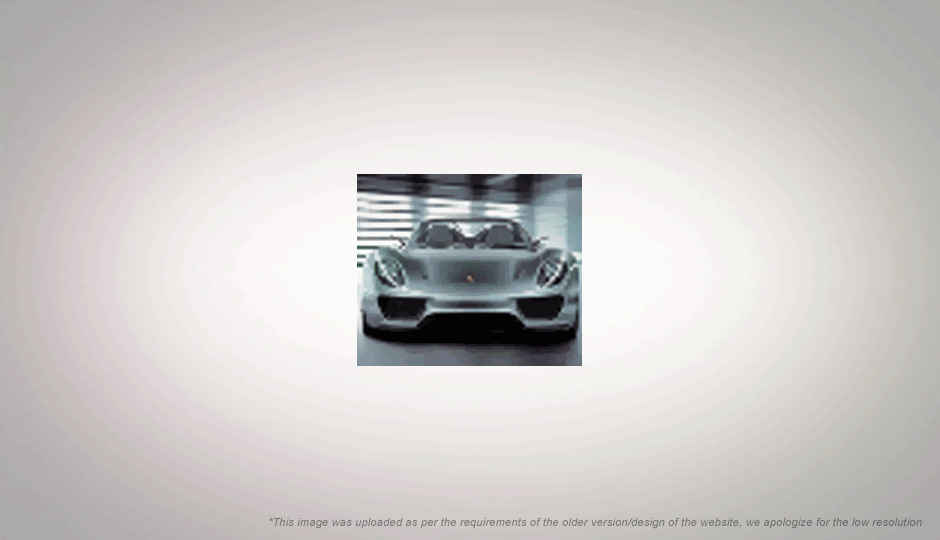 Porsche sprang a surprise at the ongoing Geneva Auto Show with what looks like a possible successor to the legendary Carrera GT. Most concept cars never come down to the production line, and the ones that do have an excruciating waiting period before they actually hit the streets. The 918 Spyder seems to be in the latter segment, as auto enthusiasts around the world have spotted signs that the car, is eventually going to be made. The attendees at the Geneva Auto Show feasted their eyes on a supercar in the making, and the tech packed into it just blows away anything else that claims to be "cutting edge".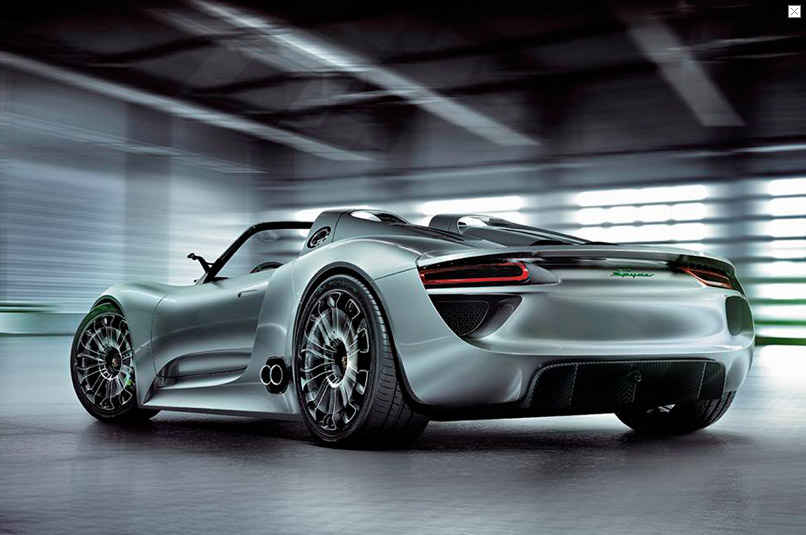 For starters, the 918 Spyder Concept has a whole bunch of smart systems under the hood for optimal usage of the hybrid 6.2 liter V-8 engine. A supercar with a hybrid engine - yes, this one does accentuate the fuel with electricity, but that does not mean that there has been any compromise on power or speed. The 918 Spyder has a 500 horsepower output, and can achieve a staggering top speed of 308 kph. There are four driving modes available. The E-drive mode uses just the electric power, which has a range of up to 25 kilometers.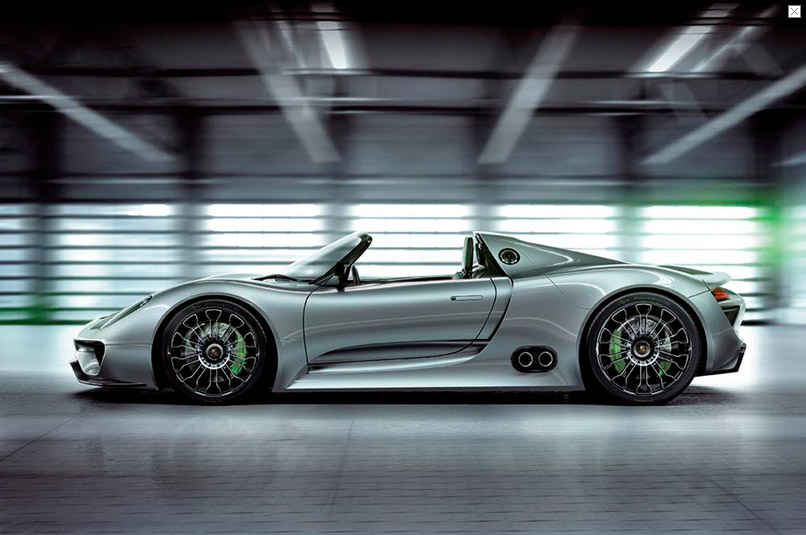 The Hybrid mode is a great compromise between speed and efficiency, presumably used for regular cruising. The sport hybrid mode amps up the performance a bit, and also includes torque vectoring to make sure that the wheels with the right traction is driven. This basically means that there is no wastage of the torque generated by the engine, and that it can be distributed to any of the wheels of the car when necessary, increasing the efficiency of the car in the process. The fourth mode is the race hybrid mode, which just unleashes the full force this monster is capable of delivering. Additionally, there is a push-to-pass button that gives that little extra boost to the car - similar to nitros.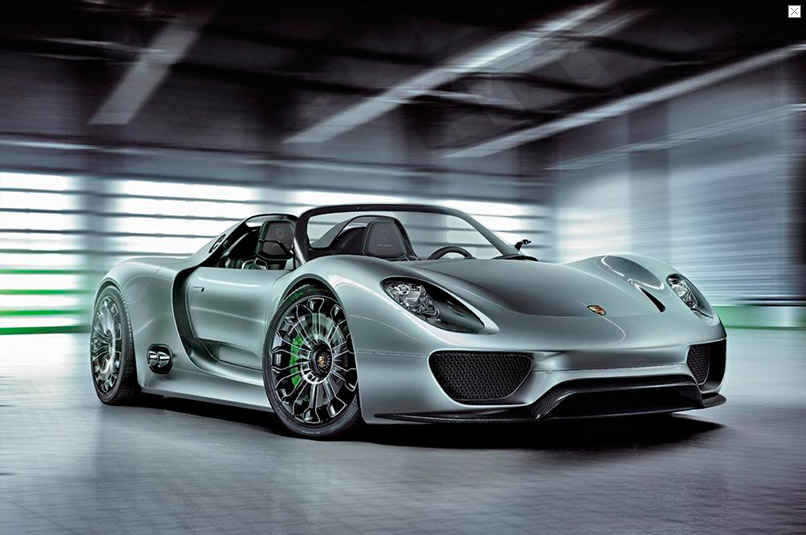 Additionally, the car is about as green supercars are likely to get. The efficiency is so good that there are only 70 grams of CO2 emissions per kilometer. The Lithium Ion battery used to to power the electric half of the hybrid regenerate some of their power from brake energy. The materials used in the car are just a little alien, using a combination of aluminuium, magnesium and carbon-fiber reinforced plastic (CFP). If you cannot head out to the Geneva Motor Show right away, we hope the pictures here are at least some consolation.