So, the much awaited OnePlus drone is now official and the company chose April Fool's day to announced it. The OnePlus DR-1 drone is the first ever launched by a smartphone maker and will be available soon. Here are six things that you should know about this product.
Smallest remote controlled drone in the world
The OnePlus DR-1 has a wingspan of 70 mm (2.75 inches) and four flexible blades, which are fitted with LEDs.
Stunt Pilot
The DR-1 is capable of performing four axis flips and is intelligent enough to adapt to the controller's skill level mid-flight.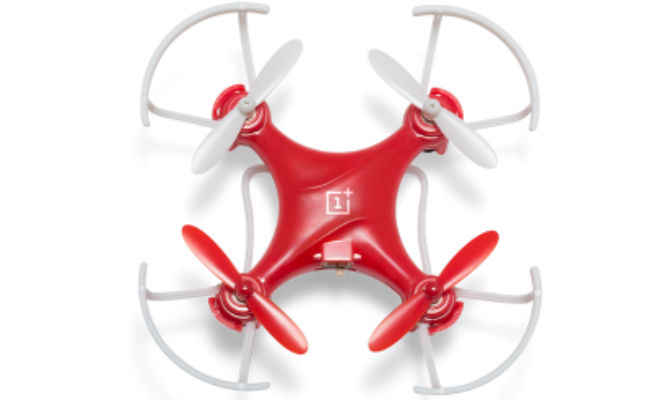 Flight time and Charging
You can get a flight time of 5-8 minutes with only 20 minutes of charging on the DR-1. This basically means its a product exclusively for fun and has no real application. Drone enthusiasts may still love it though.
Limited Edition
The DR-1 is a limited edition product, which means the company won't produce this in huge numbers. You can buy it from the OnePlus website.
Buying the OnePlus DR-1
The Drone costs a mere $19.99 (approx. Rs. 1,250), but it will ship only to US addresses. This means you have to get it delivered to a friend or relative living in the United States if you want to buy it. Its size allows you to carry it around easily though.
April Fool's Joke
OnePlus states clearly on its website that the DR-1 is an April Fool's day joke but the company is still selling limited quantities of the drone.
Other Popular Deals
*Includes Cashback
​