The end of the year is just around the corner, so is Christmas and the holiday season. You know what that means: it's time to start searching for some gift ideas. Staying away from some of the obvious holiday gift ideas – which include the latest phone, tablet, camera or laptop – it's time to go all out and consider something completely different. Robots. Yes, robots as gifts. Why not? They're cool, intelligent (AI FTW!), make great gifts for kids, put a smile on people's face, and as a rule robots may not injure a human being or, through inaction, allow a human being to come to harm. What more can you ask for?
Apart from the fact that robots can make your pet dog super jealous...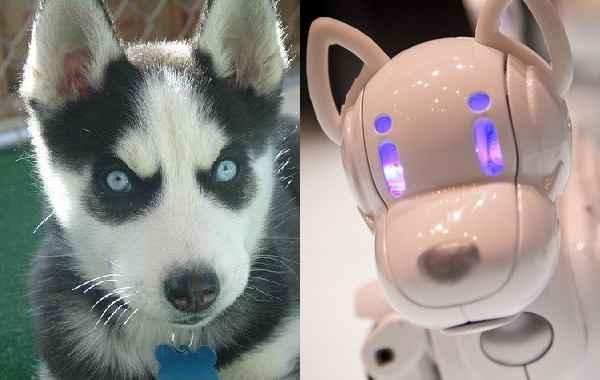 … here are six affordable and fun robot gift ideas to consider this holiday season.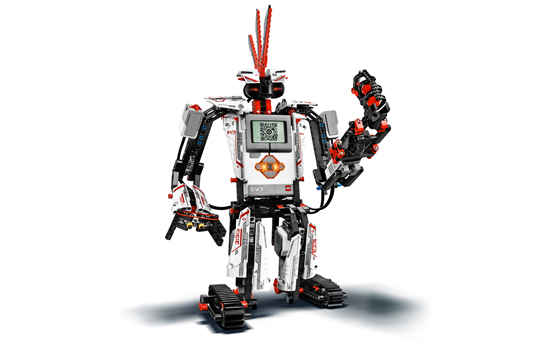 1) LEGO Mindstorms EV3: Seriously, anyone who doesn't like to play with LEGO kits should be sent back to a childhood correctional facility, because LEGO kits are simply awesome. The LEGO Mindstorms EV3, as our first robot gift idea, is even more cool and awesome than regular LEGO kits. The Mindstorms EV3 comes with hundreds of LEGO bricks, besides USP items like rotors, sensors – one of which is an infrared sensor for optics or eyes, and remote controls. You can make a Giant Robot replica, motorized scorpion or a serpent, apart from tiny robotic critters – all possible through a programmable EV3 brick which has an ARM 9 chip, sporting 64MB of RAM and 16MB of flash storage for programs. This new LEGO Mindstorms EV3 kit also supports iOS devices, allowing you to use your iPhone or iPad as a controller. This is the ultimate robot gift you could buy, given its versatility and value.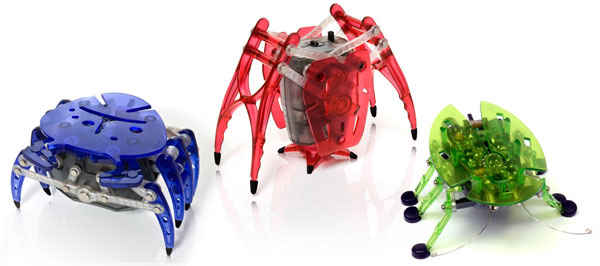 2) Hexbugs: If you thought the previous robot gift idea was too expensive, this one will go a little easy on your pocket. Hexbugs are micro robotic creatures of various shapes and kind. Some of them are remote controlled, while others react to their surroundings and act accordingly. The Hexbug for instance reacts to loud noises and scurries away, while the Crab avoids light through a photodetector and sits in dark corners. The Larva can veer away from obstacles on its own, while the Ant can move faster than others until it bumps into an object and reverses direction on its own. These are just a few, as there are other ingenious robot bugs to check out as well. You can buy each robot hexbug as a gift in isolation, but specially for the holiday season all the family of hexbugs (including six robots) is available as a special bundle.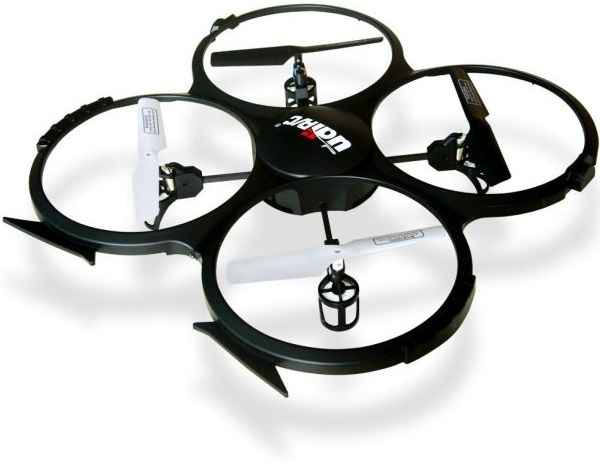 3) RC UDI Quadcopter with camera
: Admit it: flying drones are awesome, right? If you want to have some fun in your backyard or apartment building's terrace, or wow (or scare!) people in a public park, consider the UDI Quadcopter as a worthy flying robot this holiday season. Mind you, this is just a basic quadcopter but it comes with a six-axis gyro with posture control, attached camera for shooting videos and taking aerial photos, and a range of 30 metres. You can transfer photos and videos from this remote eye in the sky through a USB port. If you're still unconvinced, check this
POV video
of UDI Quadcopter in action. Flying robot gifts FTW!

4) Sphero 2.0: This appears to be less of a robot and more like a baseball. It's a smart ball, and its smartness can be attributed to its robot DNA. Sphero (from Orbotix) is a ball that can be controlled through iOS and Android apps running on supported devices, allowing you to drive it around with finesse and control, and essentially play games in the real world for a change. Drive it around in mud, dirt, water or any other solid surface. But that's not all. Sphero can also be used as a wireless controller for compatible games on iOS and Android devices – like pointing a gun or changing directions through a ball-shaped D pad in your hand. The Sphero robotic ball can also light up, pulse or throb randomly or to the tune of a song that you're listening. Oh and did we mention that you can have a lot of fun with this thing? Just buy it already.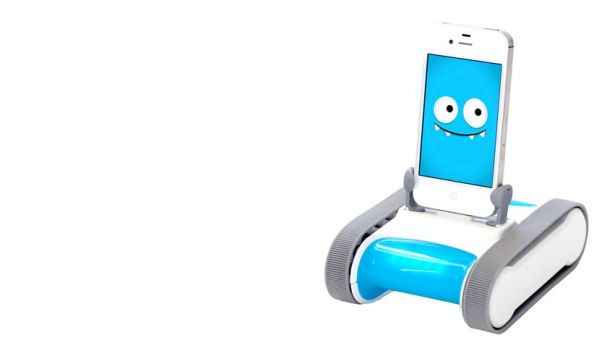 5) Romo: This is a dormant robot dock which comes to life once you plug in your smartphone into it. From a startup based in Las Vegas, Romo is quite an uncanny robot to have around. It's primarily a tank-like base to hook your phone into, and together the Romo robot can do many things. It can detect faces, smile when it recognizes familiar faces, move around the house on its own, and do other cool things through its programmable interface settings. It's controlled over Wi-Fi and supports telepresence, meaning you can control Romo remotely. It can capture video as well. Isn't it cool? Nice little device to have around the house, and definitely a good gift idea for a robot.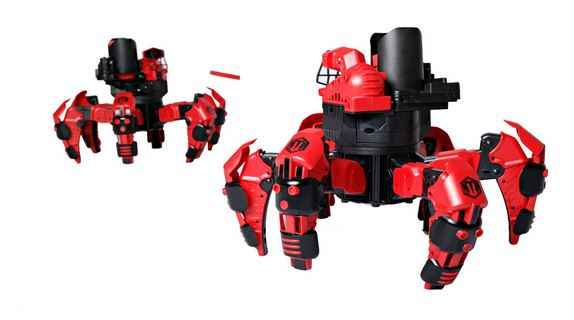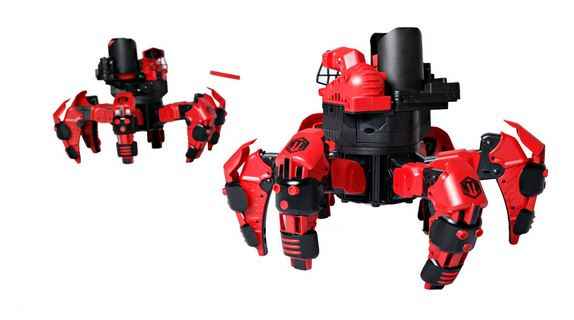 6) Attacknids: Made by a company called Combat Creatures, Attacknids is an apt name for a six-legged, fully remote controlled battle-worthy robot gift for terrorizing fun this holiday season. There are different type of attacknids to choose from. The predator class of robot toy can fire 12 discs (for missiles) up to a range of 10 metres to either impale fellow humans around you or take out other attacknids, while one other class can fire sniper darts. All attacknids have a 360 degree rotatable head and can be remote controlled up to several feet. These attacknids run on six AA batteries, and as said above quite a good idea as robot gifts this holiday season.