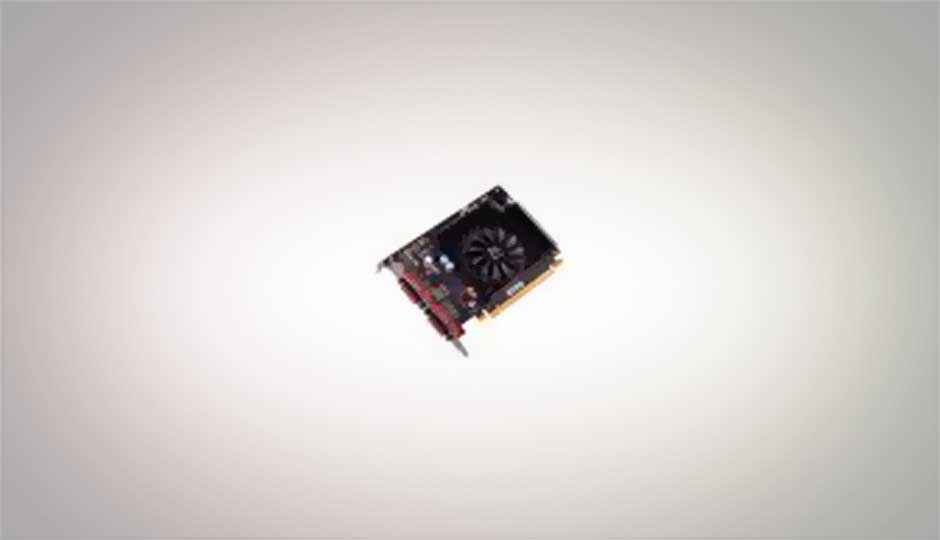 XFX has launched three new AMD Radeon graphics cards in India, the XFX AMD Radeon HD 6670, XFX AMD Radeon HD 6570 and XFX AMD Radeon HD 6450. The three are mainstream graphics cards, meant to deliver functional performance for smooth playback and fast encoding of high-definition and 3D videos, and decent framerates with the latest games at regular resolutions.
The cards are based on the Caicos (HD 6450) and Turks (HD 6670 and 6570) GPUs of the Radeon Northern Islands family, and are all based on the 40nm process, and VLIW4 architecture. The three cards will be replacing the HD 5450, 5570, and 5670 in the market. Let's see how they stack up to the previous gen, below.
The cards have been priced as follows: the XFX HD 6450 will sell for around Rs. 5,000, the XFX HD 6570 for Rs. 7,000, and the XFX HD 6670 for Rs. 7,500.
Comparative specifications

| | | | | | | |
| --- | --- | --- | --- | --- | --- | --- |
| Model | HD 6670 | HD 5670 | HD 6570 | HD 5570 | HD 6450 | HD 5450 |
| Stream Processors | 480 | 400 | 480 | 400 | 160 | 80 |
| Texture Units | 24 | 20 | 24 | 20 | 8 | 8 |
| ROPs | 8 | 8 | 8 | 8 | 4 | 4 |
| Core Clock | 800MHz | 775MHz | 650MHz | 650Mhz | 750MHz | 650MHz |
| Memory Clock | 1GHz (4GHz data rate) GDDR5 | 1GHz (4GHz data rate) GDDR5 | 1GHz (4GHz data rate) GDDR5 | 900MHz (1800MHz data rate) DDR3 | 900MHz (3.6GHz data rate) GDDR5 | 800MHz (1600MHz data rate) DDR3 |
| Memory Bus Width | 128-bit | 128-bit | 128-bit | 128-bit | 64-bit | 64-bit |
| VRAM | 1GB | 1GB / 512MB | 512MB | 1GB | 512MB | 1GB / 512MB |
| Transistor Count | 716M | 627M | 716M | 627M | 370M | 292M |
| TDP | 66W | 61W | 60W | 42.7W | 27W | 19.1W |
| Manufacturing Process | TSMC 40nm | TSMC 40nm | TSMC 40nm | TSMC 40nm | TSMC 40nm | TSMC 40nm |