A lot has happened in the world of gaming since our last roundup, so sit back, click through, and enjoy the ride! Use the below index for handy navigation:
Page 1
[RELATED_ARTICLE]Crytek has released the minimum requirements of its upcoming first person shooter, Crysis 2. They certainly do not give an indication of how demanding the game will be on Very High or Enthusiast settings, but, if you've been avoiding an upgrade for a while, you might just want to check these requirements out. A new trailer were also revealed, seen below:
OS: XP / Vista / Windows 7
CPU: Intel Core 2 Duo 2GHz, AMD Athlon 64 X2 2Ghz or better
2 GB RAM
Hard Drive: 9 GB
DVD ROM: 8x
GPU: nVidia 8800GT 512MB RAM, ATI 3850HD 512MB RAM or better
Audio: DirectX 9.0c-compatible
Keyboard, Mouse or the Microsoft Xbox 360 Controller for Windows


According to UK game-ratings board BBFC, the infamous open world Japanese mafia game – Yakuza 4 – will have over 384 minutes of cutscene footage, which translates to over 6 hours of content. The game, known for its brutal violence, has received an age rating of 18 by the board, which claims Yakuza 4 contains "strong bloody violence and strong language." Already released in Japan, the game will arrive in the rest of the world on March 18th.
Check out some cutscene footage of the game in two trailers below:
Click next to check out more news, screenshots, and trailers, including F.E.A.R. 3, Duty Calls, SWOTR, and more
F.E.A.R. 3 screenshots and co-op trailer

F.E.A.R 3 is being made by Day 1 Studios, who replaced series creators Monolith Productions. F.E.A.R. 3 will certainly try to up the ante on the already horrifying F.E.A.R series. The below screenshots, as well as the recent co-op trailer, certainly don't do much to detract from their claim. The game was supposed to arrive on March 22nd, but will now only hit shelves sometime in May.
Epic Games and Cliff Bleszinski have not shied away from using crude phrases and graphic videos to show just how irreverent and self-deprecating their upcoming FPS, Bulletstorm, will be. Now, probably with EA's explicit permission after the relative failure of Medal of Honor versus Call of Duty: Black Ops, they've created a free game that spoofs the COD series, and all military FPS games in general. Called Duty Calls: The Calm Before the Storm, the game is no half-assed demo, and the 758MB download will actually need up to of 8GB of space on your system once installed, and has some pretty mean minimum specifications. Quite amazing the lengths to which competitors go nowadays to defame each other.
Check out the extremely funny game trailer below, and a complete walkthrough video after that (contains spoilers), and download the game from here.
New SWTOR trailer details Flashpoint gameplay

The latest SWTOR trailer from BioWare reveals the gameplay of the Republic Flashpoint missions, set on the planet Taral V. It shows some of the combat awaiting players, as well as the manner of the interactive mission briefings.
Taking a little inspiration from the World of Warcraft and its episodic heroic dungeon segments, the Flashpoints are storylines that have extra-strong enemies to fight, requiring co-op teams to play.
[RELATED_ARTICLE]The Flashpoints revealed in the trailer include: The Esseles (Early Game, Republic Only); The Black Talon (Early Game, Empire Only); Taral V (Mid Game, Republic Only); Boarding Party (Mid Game, Empire Only); and Directive 7 (End Game, Both Factions).
While rumours are floating around that the Star Wars: The Old Republic MMO might be delayed till September, the latest official announcement by EA CEO show the companies' expectations of the subscriber base. "We previously described to folks that 500,000 subscribers saw the game as substantially profitable, but it's not the kind of thing that we would write home about. [But] anything north of 1 million subscribers is a very profitable business."
Click next to check out more news, screenshots, and trailers, including Arkham City, Marvel vs Capcom 3, and more
Battlefield 1943 and Bad Company 2: Onslaught now cancelled for PC
DICE, the acclaimed developers of Battlefield 2: Bad Company and numerous other popular first person shooter titles, has revealed some rather disappointing information for FPS who use the PC as their gaming platform. DICE's previously announced PC release for Battlefield 1943, and the upcoming Bad Company 2: Onslaught (a co-op add-on to Battlefield: Bad Company 2), will now not be released for PC, and have "officially been cancelled."
This move was apparently made to allow the developers as much time and energy as possible in developing the Battlefield 3, which they hope will be the "the best Battlefield game ever" and "the biggest launch in DICE's history."
Painkiller Redemption released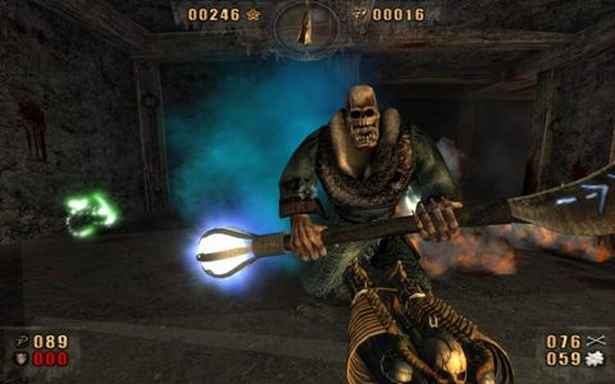 The stunningly fun Painkiller series has had an illustrious and checkered history, releasing to much hype in 2004. Originally developed by People Can Fly (now of Bulletstorm fame) for DreamCatcher Interactive, the game saw an expansion pack (Battle out of Hell) in the same year, before getting a fan-made DreamCatcher funded sequel (Overdose) in 2007. In 2009, JoWood Entertainment and Homegrown Games released yet another sequel (Resurrection).
Now, JoWood Entertainment has announced a new installment of the franchise, a third-party mod called Redemption that it decided to develop into a full game. Set to release later this month, the game allows you to play as the original hero Daniel Garner of Painkiller and Battle out of Hell editions, or, as Belial from Overdose.
Dark Souls intro trailer and screenshots
Dark Souls, scheduled for a holiday 2011 release on Xbox 360 and PS3, is a game that's been developed by From Software and will be published by Namco Bandai.
Likened to Demon's Souls, the game certainly looks morbid, and you can check out the trailer and screenshots below:

Complete Marvel vs Capcom 3: Fate of Two Worlds intro video, character guide and move list
Set to release on February 15th, 2011, Marvel vs Capcom 3: Fate of Two Worlds will hit shelves ten years after its predecessor released, and as you can imagine, there are plenty of folks almost dying of anticipation. MTV's Multiplayer Blog has decided to accumulate the wealth of knowledge that has been revealed about the game, creating complete character guides and moves lists available online even before the game has released. Check it out here.
In the meantime, check out the game's lengthy opening intro, which can be seen in its entirety below:
Click next to check out more news, screenshots, and trailers, including Arkham City, Homefront, and more
New Batman: Arkham City new screens revealed
Batman: Arkham City is certainly a much looked forward to game that's scheduled to sometime in Q3 2011. Created by Rocksteady Studios, the developers of the critically-acclaimed Arkham Asylum, the game will sport a variety of new villains, including Two-Face. Check out the new screenshots of the game below, along with Two-Face artwork.
Batman: Arkham City screenshots and artwork

| | | | |
| --- | --- | --- | --- |
| | | | |
Swimming-simulation game for Kinect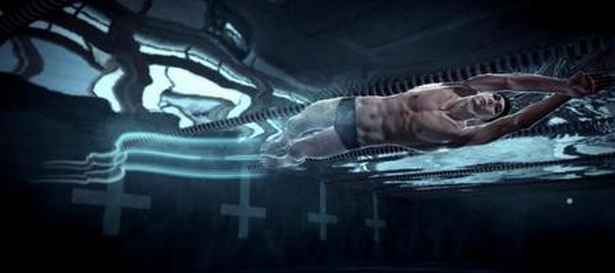 The Kinect has been making its mark as a versatile full-body and gesture control interface as well as a 3D camera, and publishers and developers are now rushing to capitalize on the trend, with numerous new games being announced for the platform. Now, Blitz and 505 Games have decided to develop a swimming simulation game for the Kinect and the Xbox 360, branded with Olympic champ Michael Phelps.
Called Michael Phelps: Push the Limit, the game will apparently release sometime this June, and using the Kinect and BlitzTech middleware will "capture the player's exact movements to put them in control of an up-and-coming swimmer." The game will also teach strokes and techniques to the player.
Homefront delayed by a week, to arrive on March 15th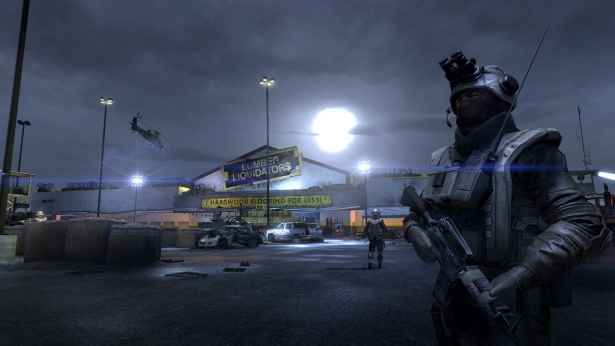 At the recent THQ investor call, CEO Brian Farrell revealed that the release of its much awaited FPS – Homefront – has now been delayed by a week to March 15th. While no official reason was given for the change in dates, other major March 8th releases like Dragon Age 2 might just be the deciding factor here.
Sony rootkit in 3.56 firmware update
[RELATED_ARTICLE]Seems like there might be something more to the 3.56 firmware update for PS3 than was previously discovered. According to "N.A.", a user on NeoGAF, there is a rootkit within the update that allows Sony to be able to "remotely execute code on the PS3" when it is connected to the PlayStation Network. The purpose of the kit is apparently to verify the system files, and root out homebrew.
While the rootkit has been discovered, N.A claims that Sony has not "activated" it yet. Sony has not detailed the 3.56 update, and not commented on the presence of a rootkit. Legally, the expert view leans towards Sony, claiming the emplacement of a rootkit on the console breaks no real laws.
The presence of the rootkit has not been independently verified.